Luxury developer GURNER has just revealed plans for its impending St Moritz development in Melbourne and if the first-look is anything to go by, it's set to be rather phenomenal. With an average price point of roughly $3.5 million dollars, the St Kilda project is being designed by architect Fender Katsalidis (together with Koichi Takada Architects) alongside celebrated interior designer David Hicks with Jack Merlo on landscape duties.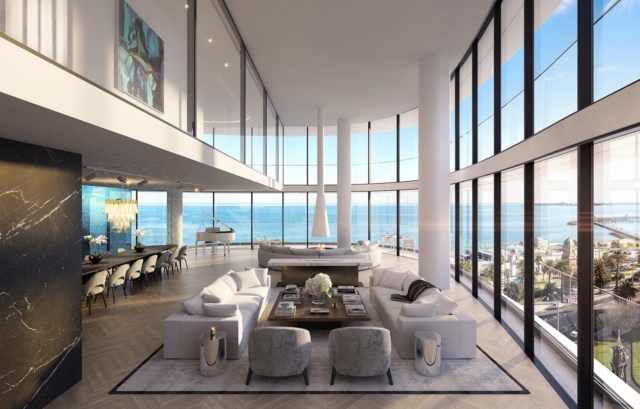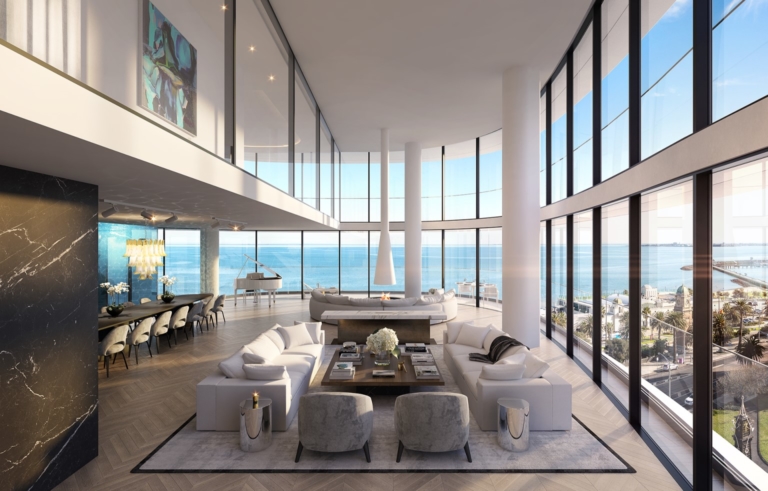 "We believe the luxury end of the market has been waiting for something like this to come along, with significant depth and demand for the right project offering the right level of luxury," says GURNER founder and director Tim Gurner of the project that will occupy 14-16 The Esplanade, St Kilda. The first of the three buildings, Pacific House, is set to launch to the public in the middle of this year with 45 residences up for grabs at an average price point of $4 million dollars.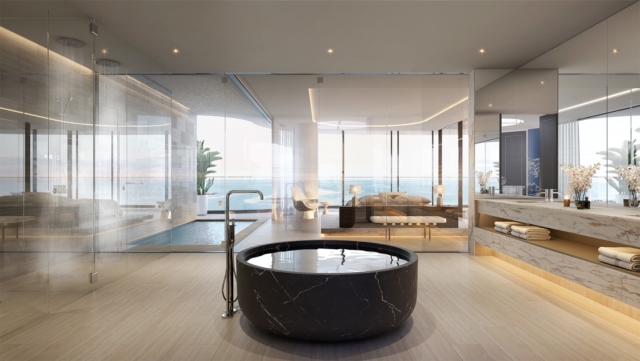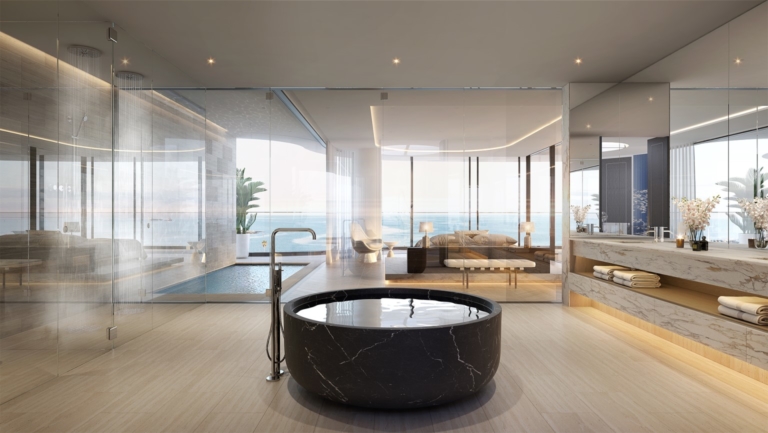 Reflecting the bespoke trend, the purchase price will include a full customisation package giving purchasers the ability to work directly with David Hicks and Tim Gurner to create their dream homes. Think bowling alleys, infra-red saunas and steam rooms, cigar rooms, poker rooms, art galleries, sound-proofed home offices and even recording studios. "Literally anything is possible at St Moritz," says Tim.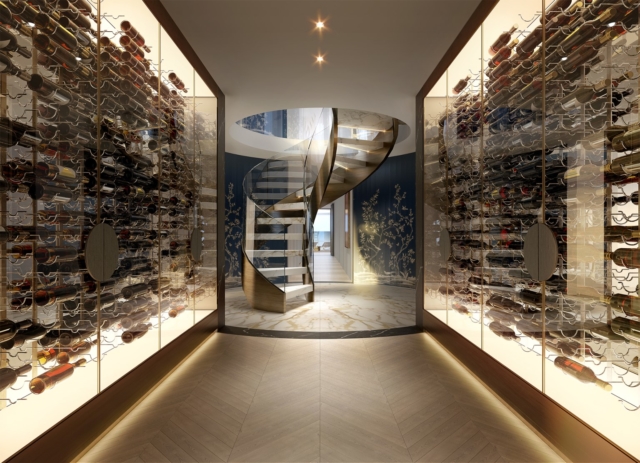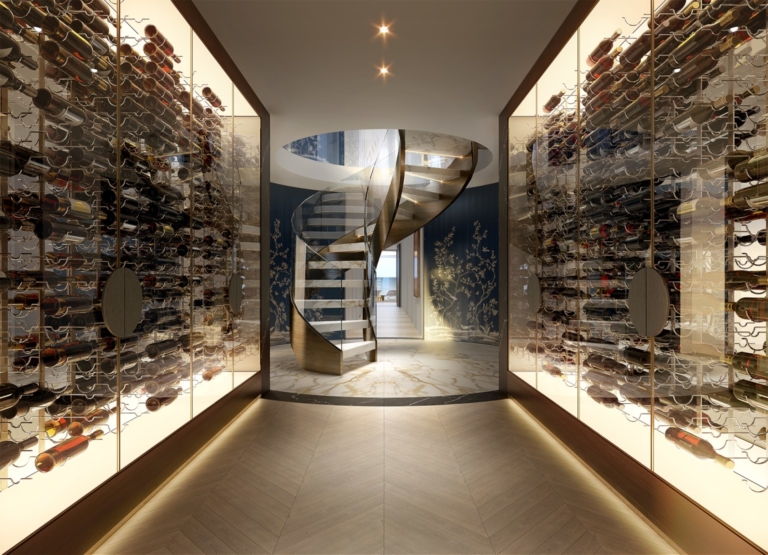 Perhaps the most noteworthy aspect of the development is the creation of a $30 million dollar penthouse to sit atop the first building, Pacific House. Boasting 650 square metres of internal space together with a generous 175 square metre terrace, the penthouse will have six bedrooms, a seven-car private garage, direct lift access, four living rooms, an in-home sauna, gym and a show-stopping pool that will sit wedged between two levels of the home.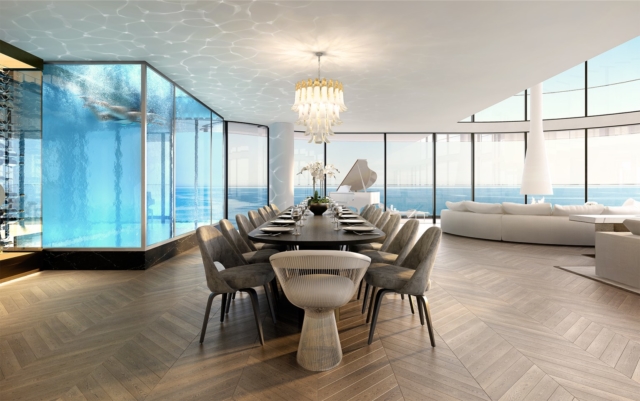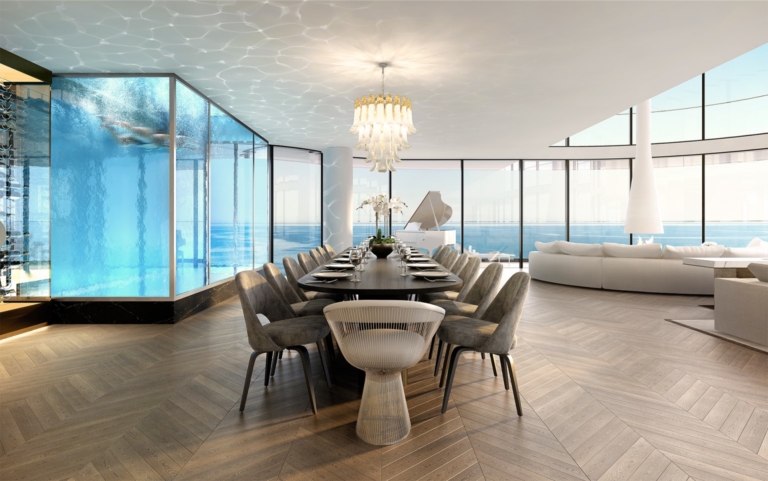 "This penthouse has been designed to be the best in Australia and arguably one of the best in the world. We initially designed the penthouse with a floorplan of over 1,300sqm and an even bigger price tag however the early feedback we have received from our local and international clientele was that a penthouse of this size would be too big even for them," says Tim.
Occupying a space somewhere between a home and hotel, the complex will also feature 5000 square metres of private amenities and permanent staff that will provide residents with personalised and discreet service. "We want our buyers to feel like every day is a holiday as they are spoilt in ultimate luxury by the precinct's loyal staff and are surrounded by a setting that rivals the best hotel and resort experiences in the world," says Tim. One Powerball??
For more | Melbourne downsizers trade mansions for luxe apartments