I saw mince pies at the supermarket this week, so it's clearly time to start prepping for Christmas. What?! But if prep includes investing in some lovely festive tableware, I don't mind too much. The latest releases from Finnish brand Ittaala are pretty gorgeous.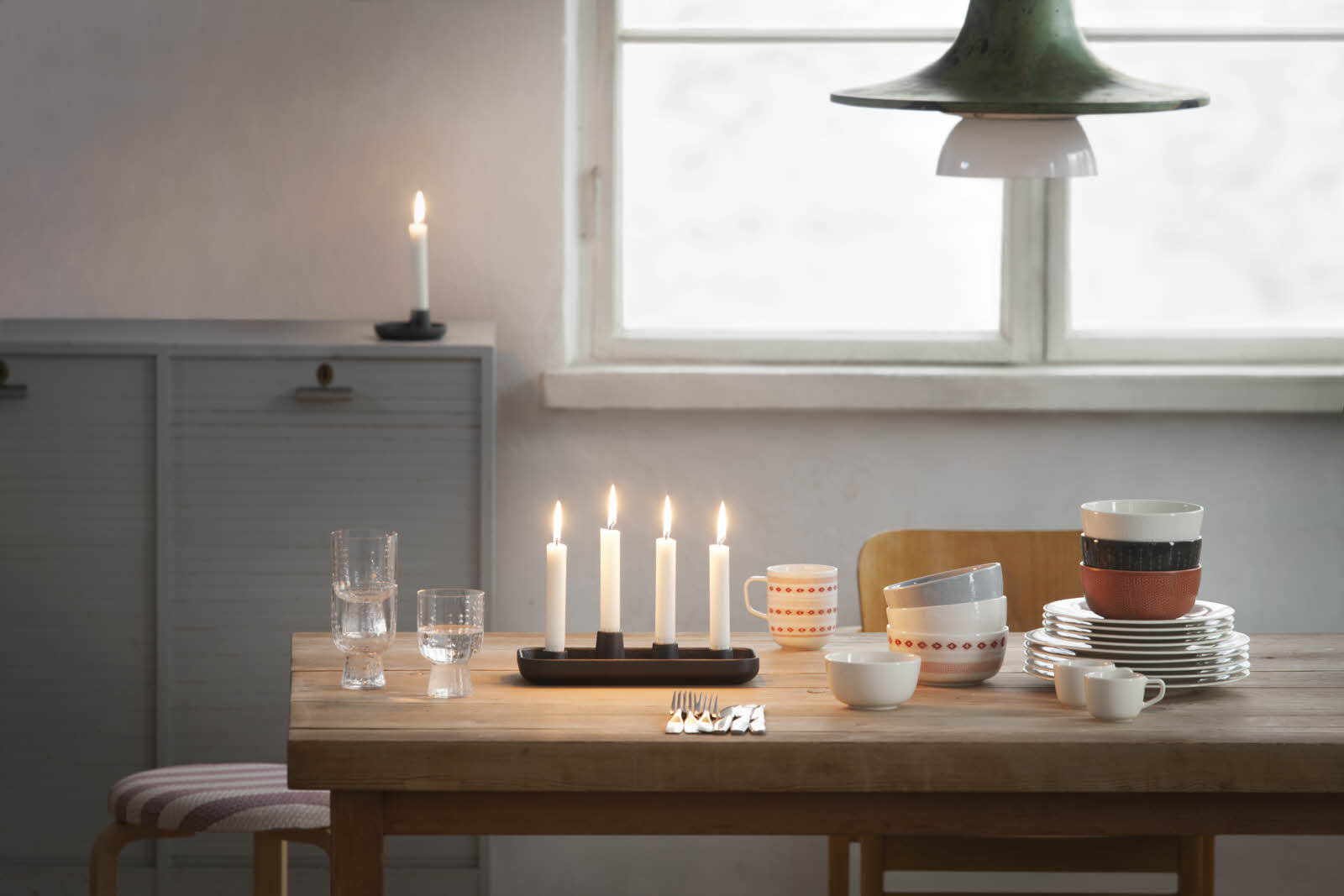 They're all items you could use year round too. Ittaala suggest that to create the right mood for Christmas, there is no need to redesign your home – just create a personal touch with small things. Placing a lantern in a dark hallway welcomes your guests into its magical sphere, inviting everyone to take a break from the hustle and bustle outside. You won't need a Christmas tree in the living room; just place a fir branches in an Aalto vase and add a few Fire candleholders with a snowy appearance.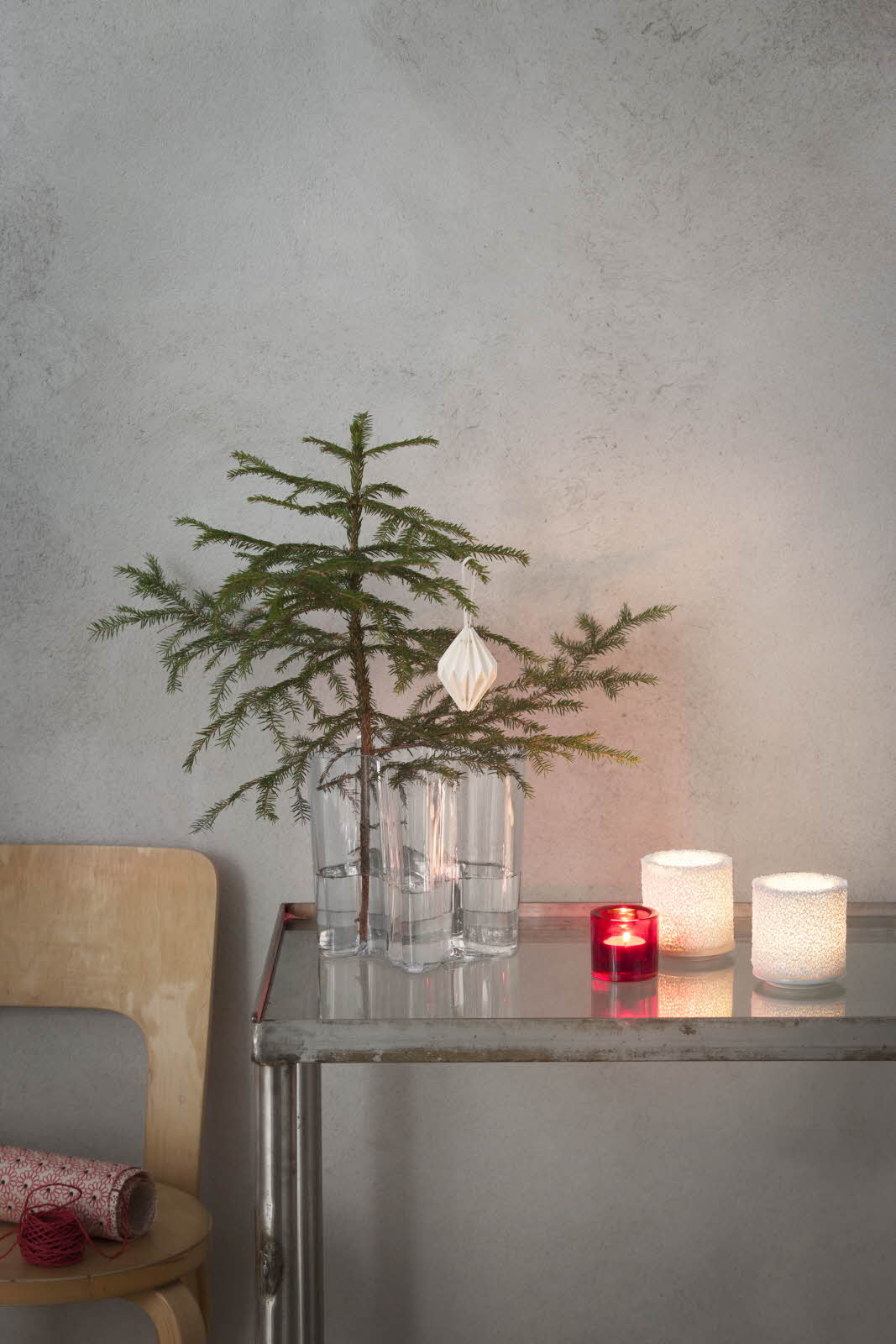 Store your Christmas gift wrapping and ribbons in a grey Meno bag and use the larger Meno home bag for the presents. You can introduce Christmas to the living room with something as simple as a red Aalto vase and white Nappula candleholders. Instead of switching on the ceiling lights, use Lantern and Leimu to break the darkness with a mood setting light.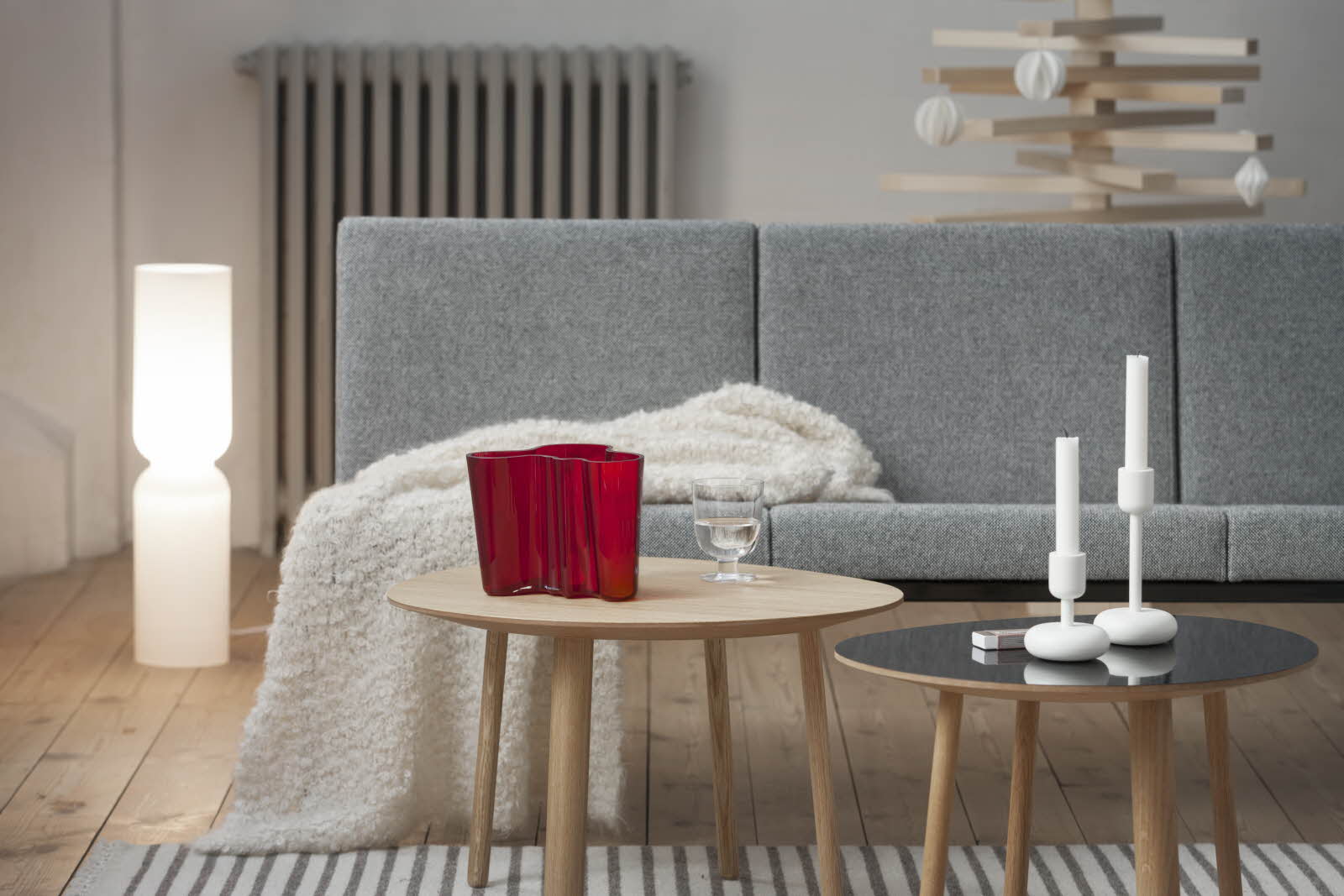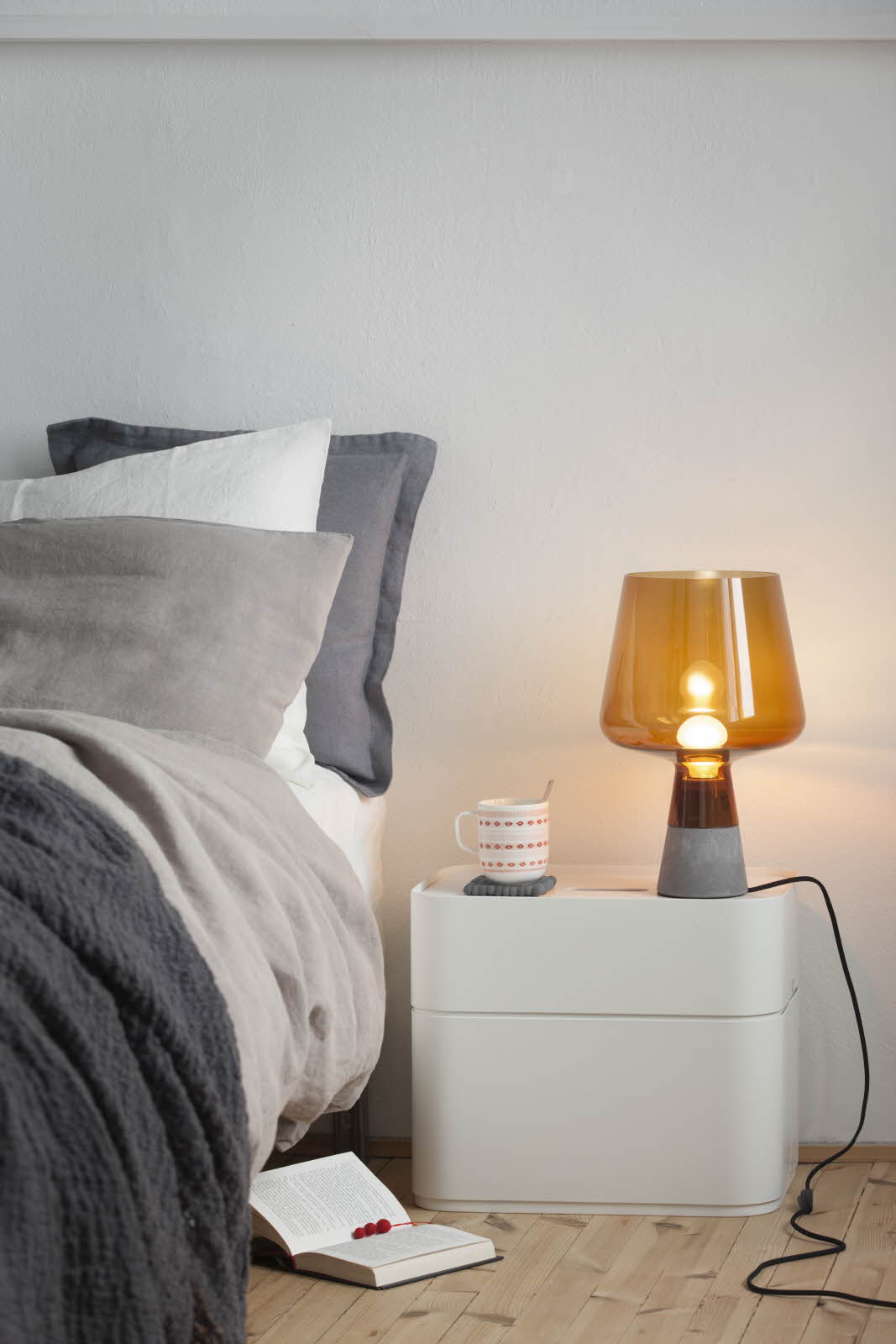 The Vakka plywood boxes, handy as bedside tables in the summer, can be transformed into a festive part of the interior when topped with a red-hued Sarjaton Tikki bowl with almonds and a black Allas cast iron candleholder. After Christmas, you can use this container to store the decorative items until the next festive occasion.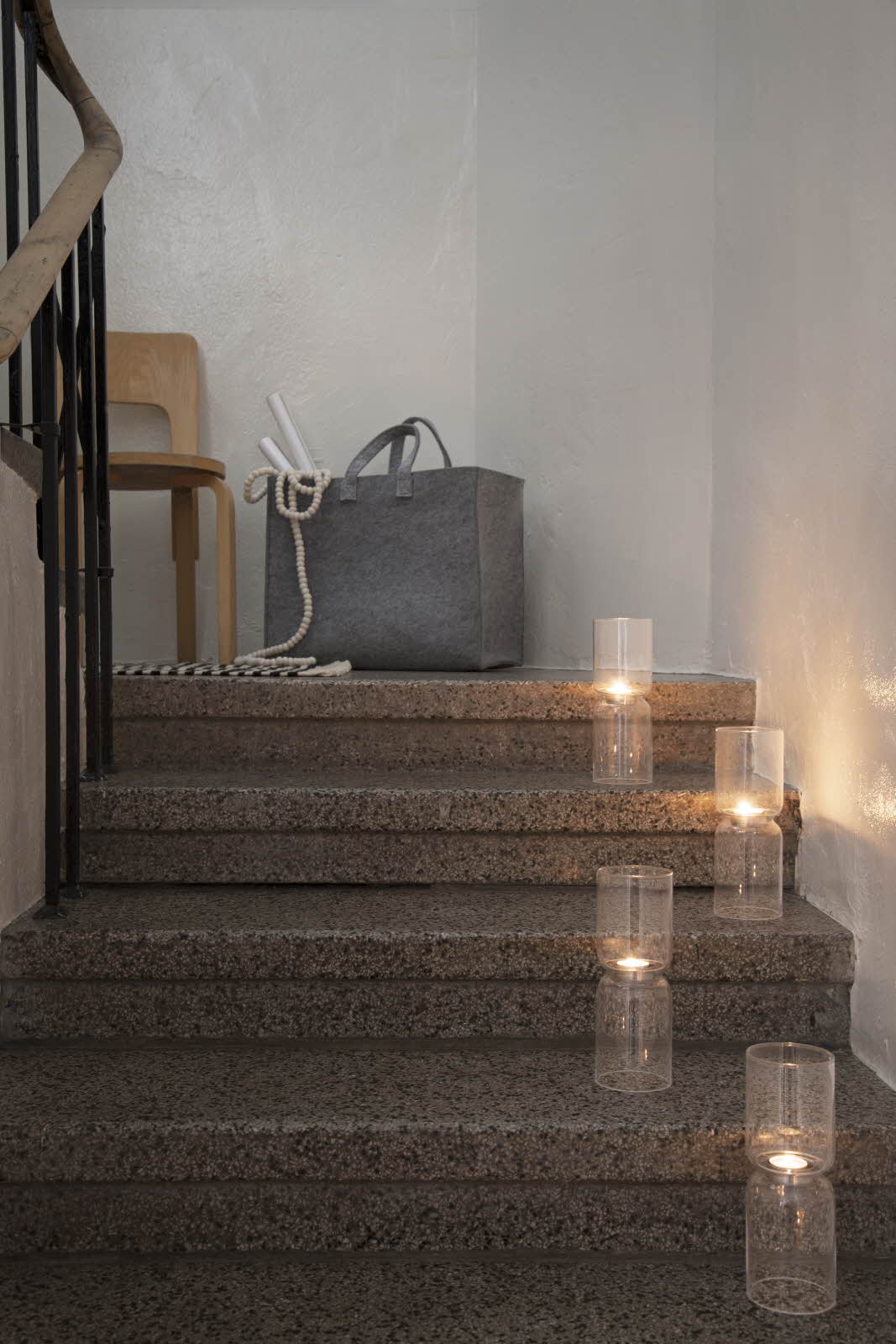 Set the Christmas table with creamy whites and add warmth with red classics: Teema, Kastehelmi and Taika. Essence Plus wine glasses complement the carefully selected aromas – use the smaller glass for a light and fresh wine to serve with fish and use the more voluminous glass with full bodied wines. Nappula brass candleholders will further elevate the feel of these special occasions. The classic centrepiece of the Christmas table is the Sarpaneva cast iron pot – to crown the table with a slow-cooked rice pudding or a delicious stew.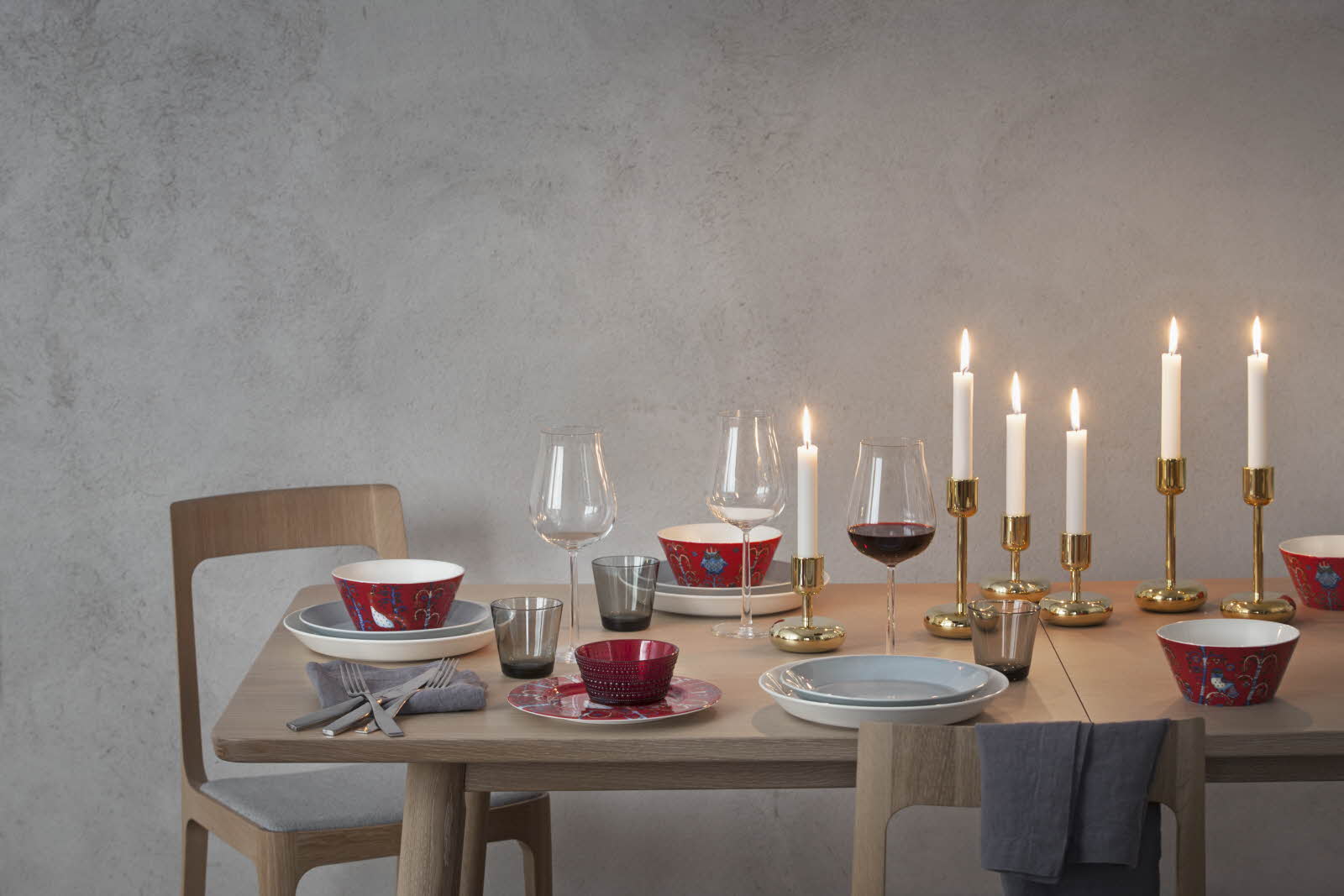 Find out more from Australian stockist Design Mode International.