By Helen Barker
Bursting with colour and life, these cute, colourful cacti were spotted in a stunning flower and homewares boutique in Byron Bay, Passion@Flowers.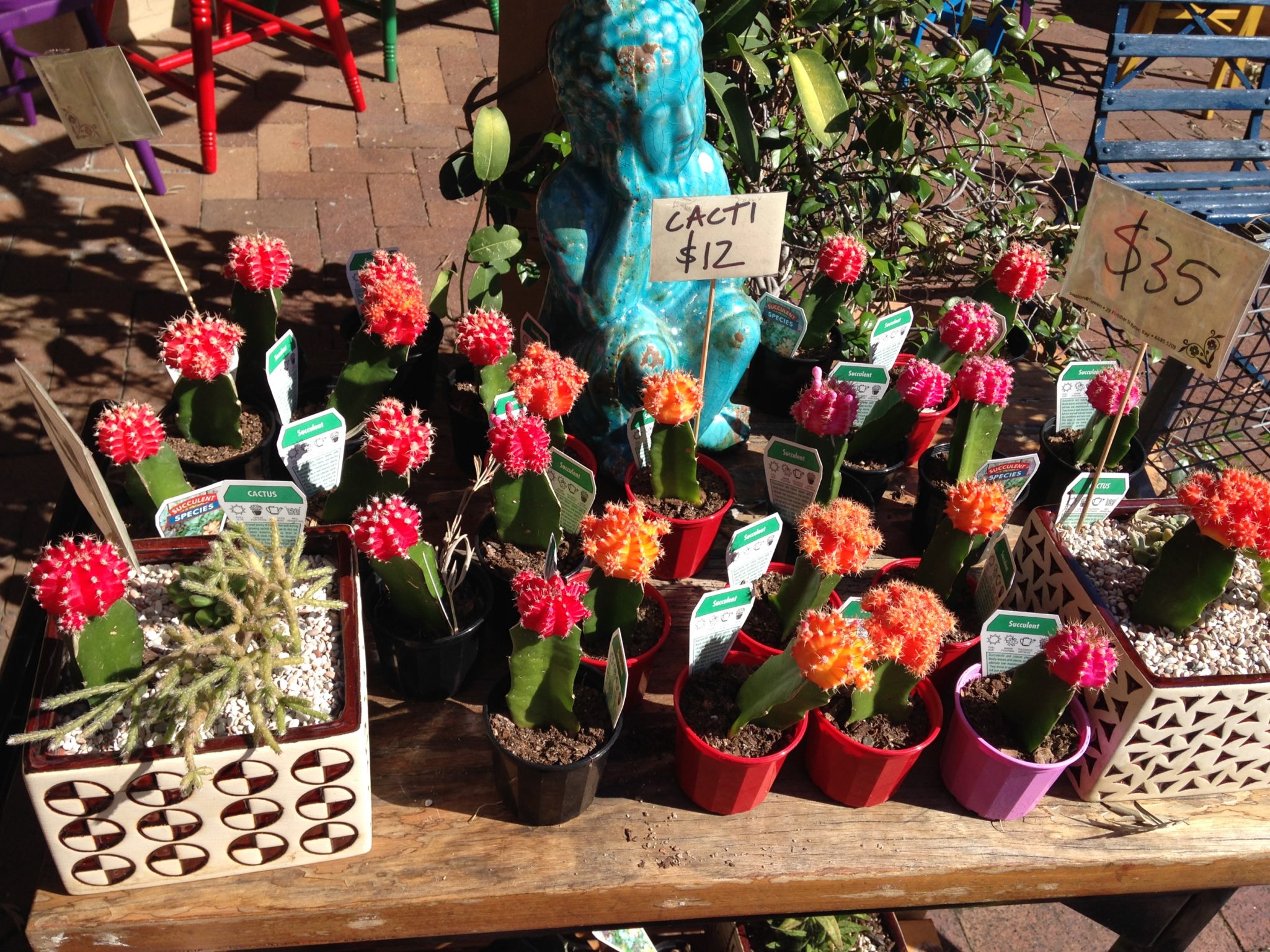 The rugged mix of pink and prickles make these pot plants a perfect and easy way to brighten any room. Style them in rustic terracotta pots, or add even more colour with a contrasting ceramic pot. I love the idea of mixing red and green creations as decorations for your Christmas setting.
And what's even better… for those of us who really aren't green-fingered, they don't require any maintenance! Their care instructions are super simple:
Place in direct sunlight, along a window sill or on your outdoor setting

Water: less is best! Water them sparingly, only when the soil is bone dry.
Beautiful!
Helen Barker is an events manager and writer, currently living a gypsy lifestyle around our land of milk and honey!