For three days only, textile design house Sparkk are having a massive clearance sale with prices starting as low as $20 and all cushions more than 50% off!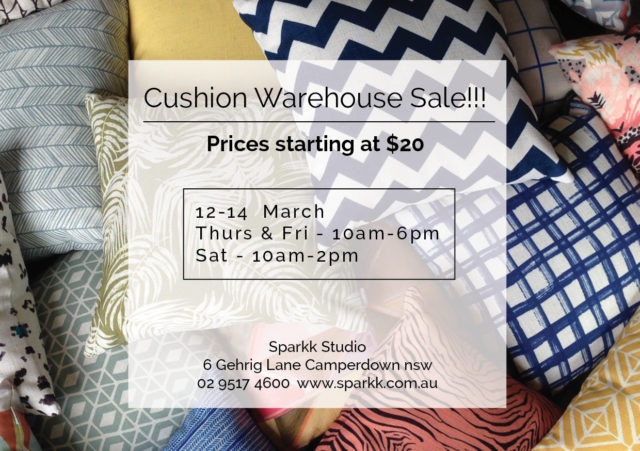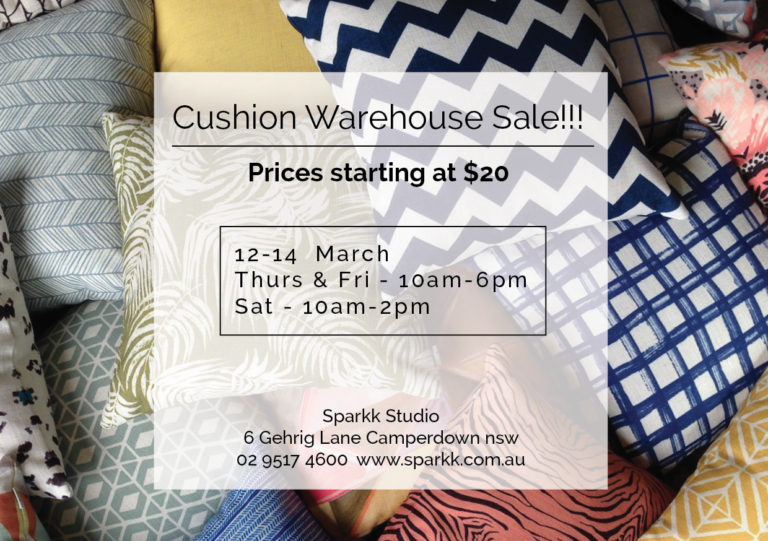 Assorted prints, designs, colours, sizes and materials are on offer, beautifully handmade in their Sydney studio. They also have a large box of fabric samples that you can take home and use for your pin boards and other projects.
Additionally, if anyone is interested in seeing the machines they use or learning about the design process, the people at Sparkk are happy to give you a sneak peek!
The Sparkk sale started today (open until 6pm) and is on from 10am-to-6pm tomorrow (Friday) and 10am-to-2pm on Saturday.