This is great news! Smeg's 50s-style refrigerator, which I have long coveted, and is rightly loved for its style as much as its colour, now has a big brother! Despite its good looks, the FAB28 was never the biggest or most practical fridge, especially for families. But the new FAB50 has about 75 percent more capacity.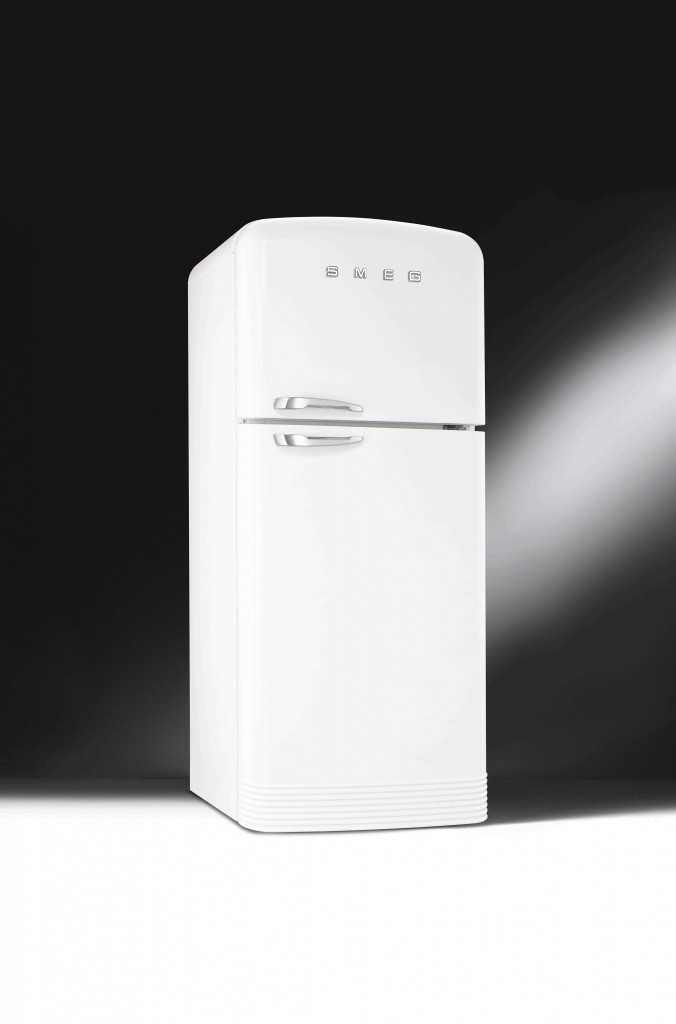 Available in 3 colours – panna, silver and white – the beautiful vintage styling houses the very latest in refrigeration technology and has a generous capacity of 473 litres gross. Frost-free operation, multiflow ventilation, fast-freeze compartment, quick-chill crystal glass shelves and convenient 0°C chiller compartment are just some of the family-friendly features.
Optimum storage conditions are a given due to a sophisticated airflow system that ensures cool, clean air is constantly moved around the cabinet at an even temperature. The chiller compartment provides the perfect temperature for cold meats, fish and some cheeses while door cabinetry provides orderly storage for bottles, jars, cartons, eggs and dairy products.
In all there are 2 chiller compartments, 3 adjustable crystal glass shelves, one fixed glass shelf and 2 large capacity fruit and vegetable compartments. In the frost-free freezer there is a fast-freeze compartment, manual icemaker and internal light.
The Smeg FAB50 is available with either a left or right hand opening door and measures 1875mm(H) x 615mm(W) x 810mm (D). With a 2.5 star energy rating it retails for $5,990 and is available nationally from electrical retailers, appliance specialists and some department stores.