Smart home technology was once all about big screens and flashy sound systems, but today
it's about increased comfort.
Recent research shows that one in four Australian homes is now considered a 'smart home',
with Australians adopting all kinds of innovations for added convenience. The good news is
that some of the most popular home automation solutions are small and easy to use, making
day-to- day tasks more straight-forward, so you can spend more time on things that really
matter.
Smart home tech is clearly an 'in thing', so what are the big trends this year?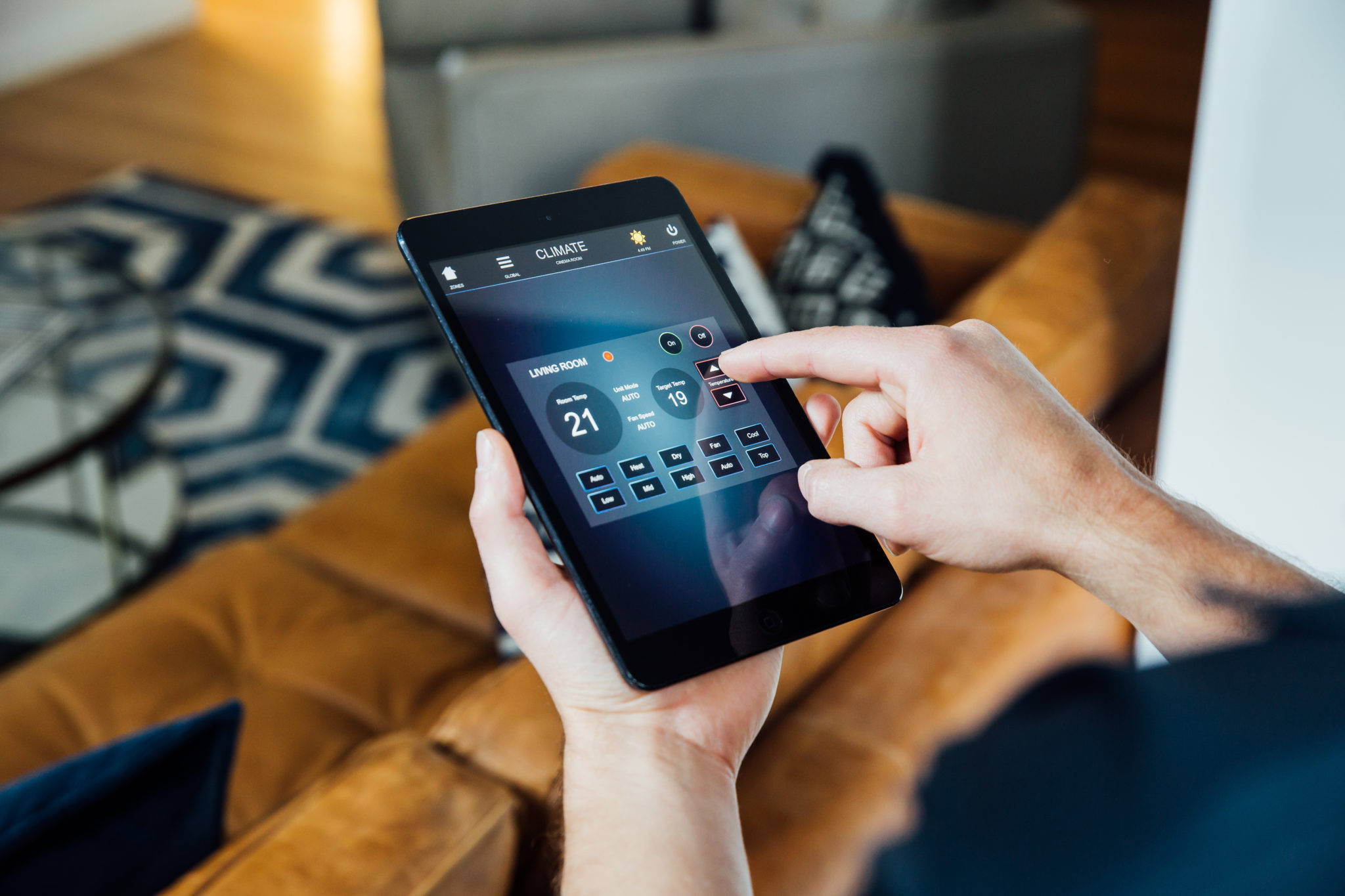 5 smart new home tech trends to put on your radar
1. All-in- one solutions
Nowadays most home appliances you buy in the shops are IoT (Internet of Things) driven. This basically means they're smart devices that connect to your home WIFI network, making them capable of 'talking' to us and other devices. This functionality is worth taking advantage of! After all, why have ten remotes when you can have one? With an all-in- one like solution like Push Controls you can bring all of your smart devices into the one simple interface that can be operated from the palm of your hand via an app on your smartphone or tablet. Now that's handy!
2. Voice activation
If you've ever dreamed of living like The Jetsons then installing voice activation technology will be like all your Christmas's have come at once! Using an integrated solution like Push paired with intelligent voice activation technology like Amazon's Alexa, you can do pretty much anything in your home with a simple voice command. From "lights on" to "play music", you can program Alexa to respond to a series of pre-set instructions. Think about the next time you arrive home, wouldn't it be nice to simply say "I'm home" to have security deactivate, blinds rise, lights on and your favourite music starts playing?
3. Remote access
Your bags are packed and you're on the way to the airport. Is the house locked? One of my favourite things about today's smart home tech is that it allows you to control your home, whether you're at home or on-the- go. Automation takes the stress out of ensuring your home is secure, by allowing you to control cameras, locks and intercom systems directly from your smartphone even if you're thousands of kilometres away! Remote access is also great for climate control – during a hot Aussie Summer there's nothing better than being able to turn the air-conditioning on when leaving work so the house is nice and cool when arriving home.
4.Geo-fencing
If you like the idea of remote access, then you'll love geofencing. Put simply, this tech feature will trigger devices based on your location, such as open your garage door, disarm your security and even message family members when you arrive home safely. Similar actions can be triggered when leaving your home too; once you're a a pre-set distance away from your home the system can turn off all your connected devices and appliances so you're not wasting energy. The best part is you can customise any of these settings to suit you – it's convenience at its best and easily the hottest new smart home trend.
5. Energy consumption
Ever find yourself with bill shock after cranking the heater all winter? One of the latest
innovations in the smart home space is the ability to monitor your home energy
consumption, which makes it easier than ever to reduce your carbon footprint. An energy monitoring system shares real-time information about how much energy you're using and where. It also acts like your very own home energy coach by alerting you when you've reached or exceeded your monthly energy targets!
By Bec Sparky, Clipsal Brand Ambassador and Qualified Electrician