By Megan Trousdale
You may have heard of the slow food movement, even slow towns, well I'd like to introduce the concept of slow interiors.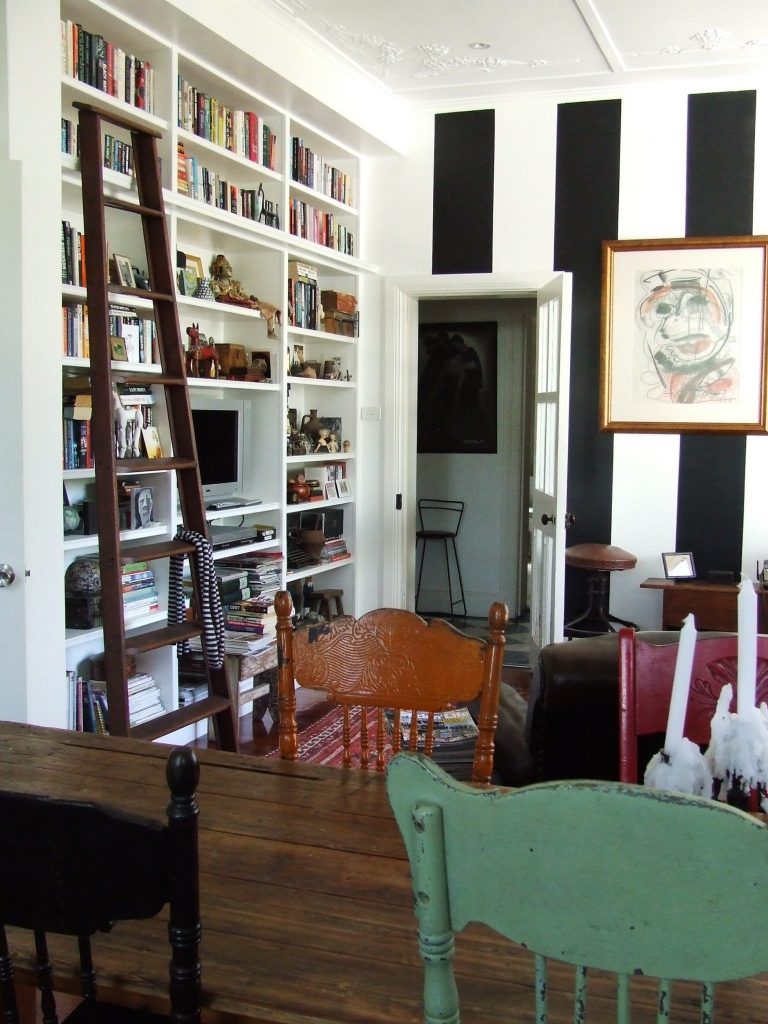 I am as much a voyeur as the next person when it comes to marveling at quick turnaround interiors transformations on television and in the pages of our favourite magazines. Who doesn't love a before and after spread? But reflecting on more than 20 years of writing house stories, it is the interiors layered over decades, not days, that have the most soul and meaning.
I remember my mother's sage words when in my twenties I was in such a hurry to create my nest, "You want now what it's taken Dad and me 30 years to build." She was right. I still come across hard cover interiors books that I poured over in my twenties, complete with hand drawn pencil sketches of imagined house layouts, furniture placement and window treatments.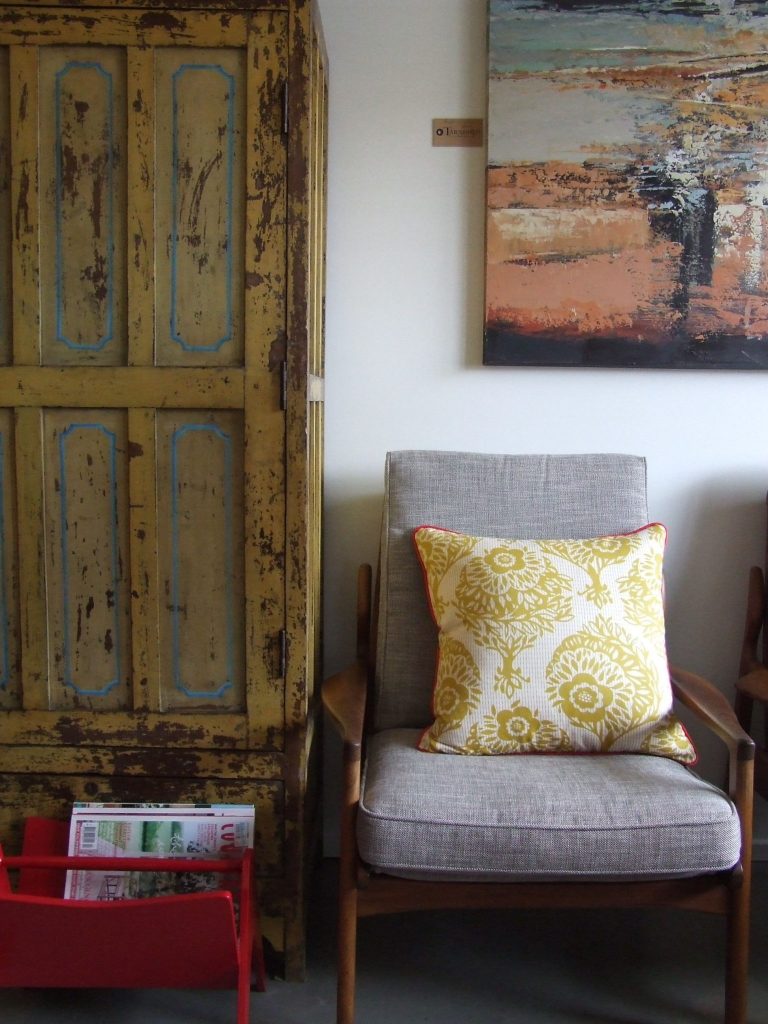 When I think of my favourite houses I've written about they have a common thread — time. The owners have a couple of adult decades under their belts to create a home with layers of memories. This may be reflected in collections of art, furniture, photographs, even textiles, that each has a place in the story of the owner's life.
I'm often drawn to pieces that have been handed down from grandparents and have a family connection with generations past. Richard and Georgie Oates' new build in northern inland NSW comes to mind. They built a contemporary house, but have softened the clean lines with furniture full of sentimental value; a rustic timber bench off Richard's parents' property at Orange, a Georgian chest of drawers that was a wedding gift from Georgie's parents, a dining table made by Richard and local craftsman Christopher Cummins, recycling the Oates' shearing shed floor timber.
It's not just the antique or homemade that bring layers of character into a home. I'd been a fan of Suzie Hunt's pop-up antiques market stalls for years. When I visited Suzie's house for a story I was blown away by her ability to combine old and new. A David Bromley fiberglass lamp sits comfortably against walls painted in bold black and white stripes and next to a lived-in leather armchair. Suzie's bookshelves stored her quirky collections from dolls heads and a toy truck to framed family snapshots.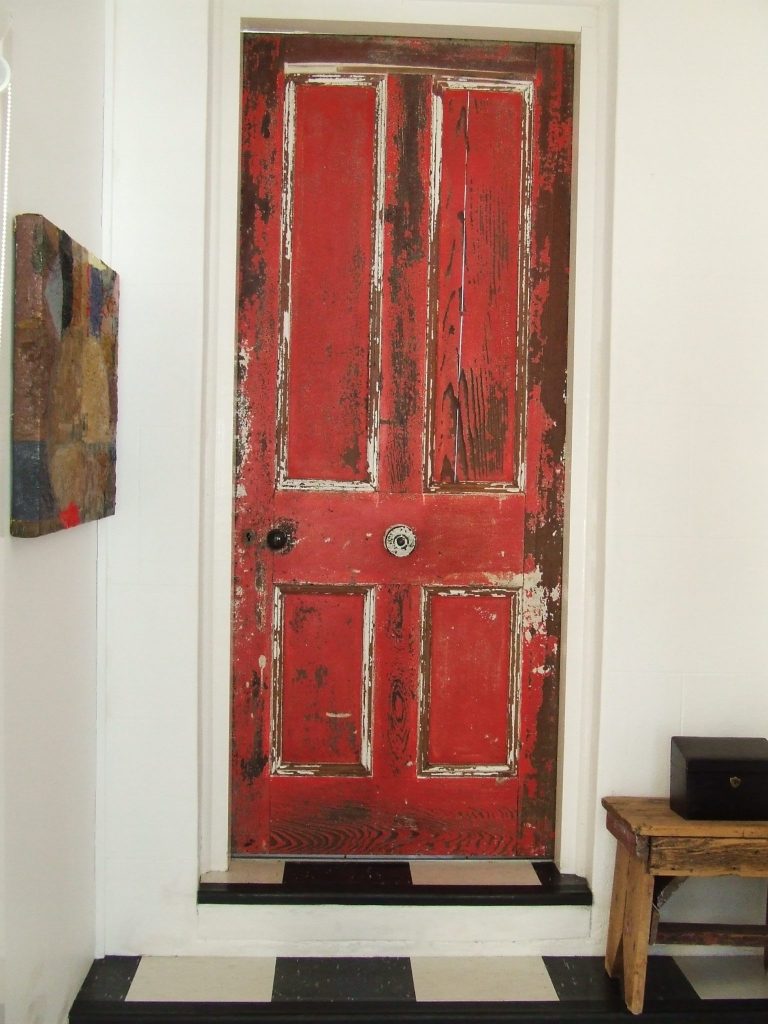 Creating layers takes a curious and decisive nature. Chain stores are fantastic for sourcing affordable, on trend furniture, but the distinctive, individual pieces are often harder to find, sourced over years at clearing sales, boutique stores, Etsy and eBay.
I am making curtains using embroidered fabric bought nearly 15 years ago at a decorator's closing down sale. We've carried it around on 2 rolls to several houses. Inspired by a magazine feature on curtains, I finally had windows that needed curtains and the confidence to cut the fabric and begin sewing. The work in progress is so pleasing and the fabric has a story. Now that's the spirit of slow interiors.
Megan Trousdale is a freelance journalist published in Country Style, House and Garden, Gardening Australia, Organic Gardener and The Sydney Morning Herald. She is shop girl at Odgers and McClelland Exchange Stores, that she owns with husband Duncan at Nundle in northern inland NSW.
Jen is currently on honeymoon in Tokyo, Venice and the UK, and has opened up the blog to a series of fabulous guest posters to share their interiors-related expertise in her absence. She hopes you'll enjoy them and look out for the odd honeymoon post from overseas! The new Mrs Francis (who will still be known as Bishop for work purposes) will be back at her desk on 11 November.