Believing tableware should not just be functional, but beautiful and long-lasting, silversmith Alison Jackson launched her first solo exhibition, Table Tools, featuring 48 high-end, handcrafted pieces.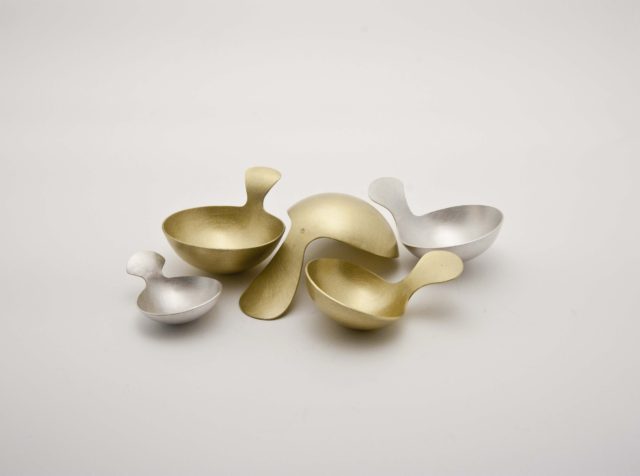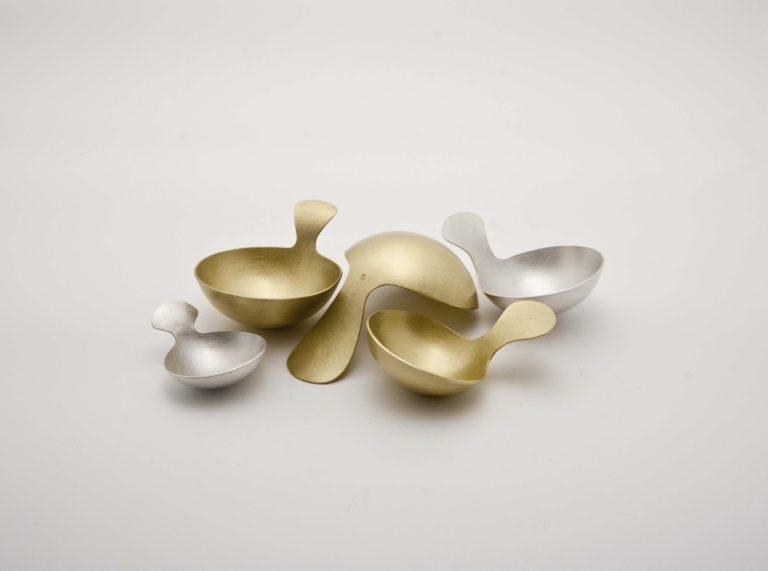 Created using age-old techniques and fine silver, copper and brass, the consolidated body of work includes one-off, individually made pieces. Vessels of many shapes and sizes, spoons each with their own personality, quirky whisks and flexible serving utensils, all marry form and function to produce table tools designed to last.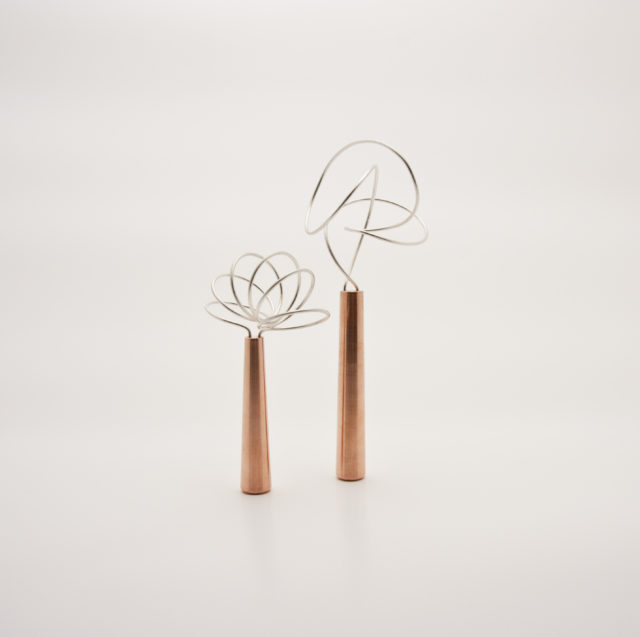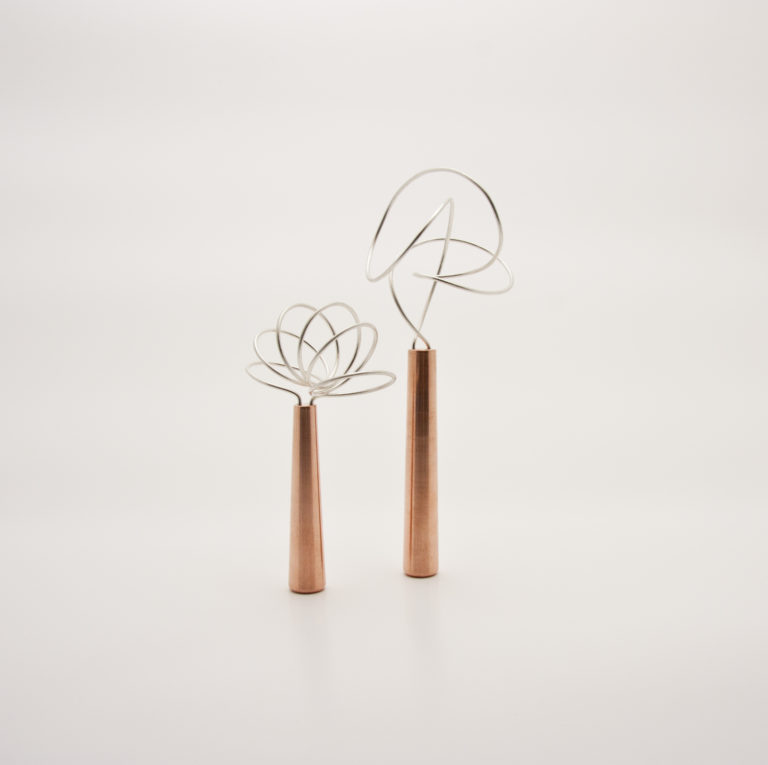 Starting each vessel with a flat sheet of metal and sinking it into the hollow of a tree stump to give it some shape; each sheet was then annealed-heated to a critical temperature that returns the metal to its soft state. Next, came the raising process: "Raising is time-consuming and labour intensive, but also an incredibly rewarding process," says 29-year-old Alison. "It's amazing what you can achieve with a sheet of metal and a hammer."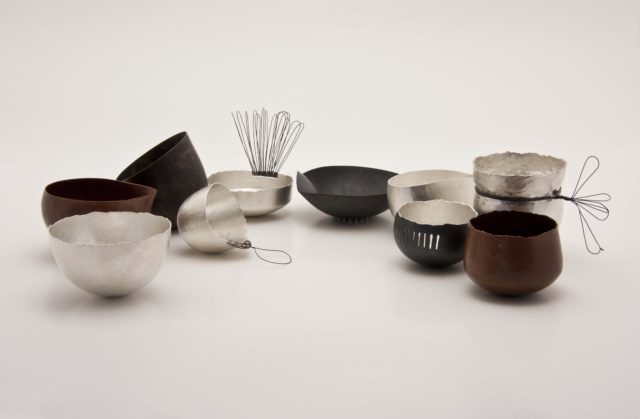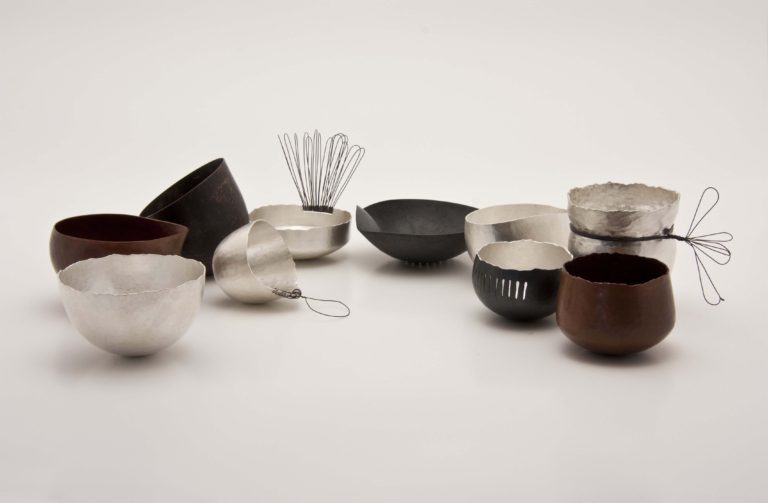 While each piece has a name, Alison doesn't dictate how they should be used. "They're designed to be flexible and I want people to use their imagination and not restrict themselves to one use. These are tactile pieces you'll want to use, not just store away for a special occasion. They make everyday experiences special, like eating a bowl of cereal."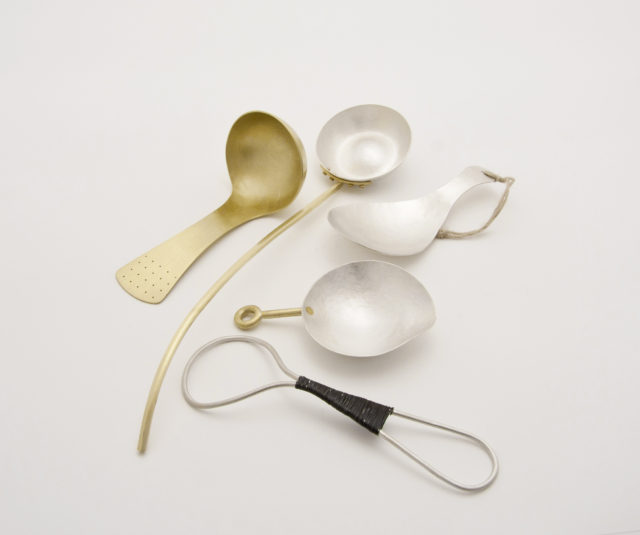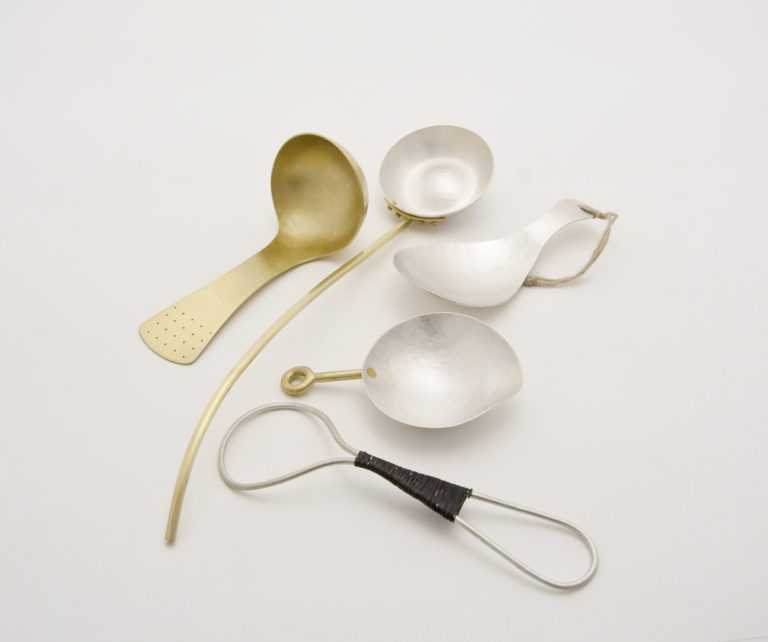 The exhibition also features a project very close to Alison's heart, '10 vessels 10 days'. "To challenge myself, I created one vessel each day for 10 days and all during work hours. Not every vessel is 100% perfect, but they all hold special meaning and value."
Table Tools is on until 24 October at Craft ACT: Craft + Design Centre, Canberra. For more information.
Photography by Angela Bakker