Sponsored by Luxaflex Window Fashions.
The LifeStyle Channel's hit series Selling Houses Australia, has wrapped its seventh and biggest season yet and is already gearing up for another! Interior designer Shaynna Blaze provided practical advice for Australians navigating their way through the real estate market, from a million dollar waterfront mansion, a historic country pub and every home in-between that no one can sell and no one wants to buy.
Luxaflex Window Fashions, the leading blind manufacturer in Australia, was a major sponsor, providing a variety of custom-made window fashion solutions throughout the series. I caught up with them to provide some of the show's highlights, and offer some practical advice on the best window fashions solution for your requirements, whether you're looking for privacy, light, energy-efficiency or innovation. Here's a few of my favourite picks from the season:
1. The "waterfront wreck" from Gray's Point had no proper bathroom, no balustrade on the balcony, no steps on the front door, and with a reserve of $1.4 million, it was in need of a major makeover! Shaynna requested Silhouette Shadings to soften the look and light in the bedrooms. I love these shades because soft vanes are suspended between two sheer fabrics, which can be opened for a full, soft focus view, closed for privacy, or tilted for the perfect light control. The white fabric on the back reduces glare and UV rays, whilst ensuring an uninterrupted view from the inside out.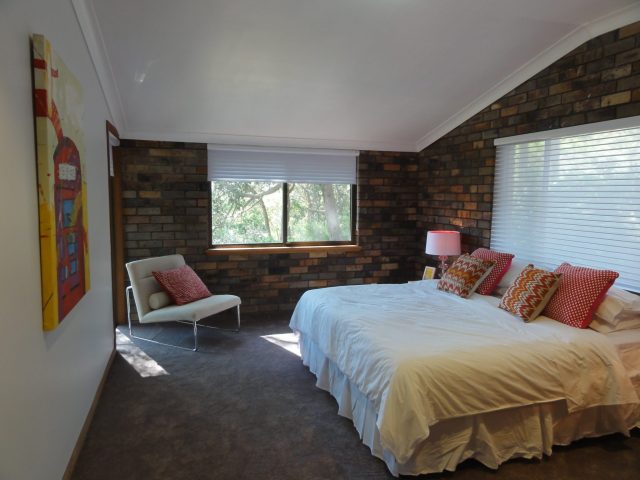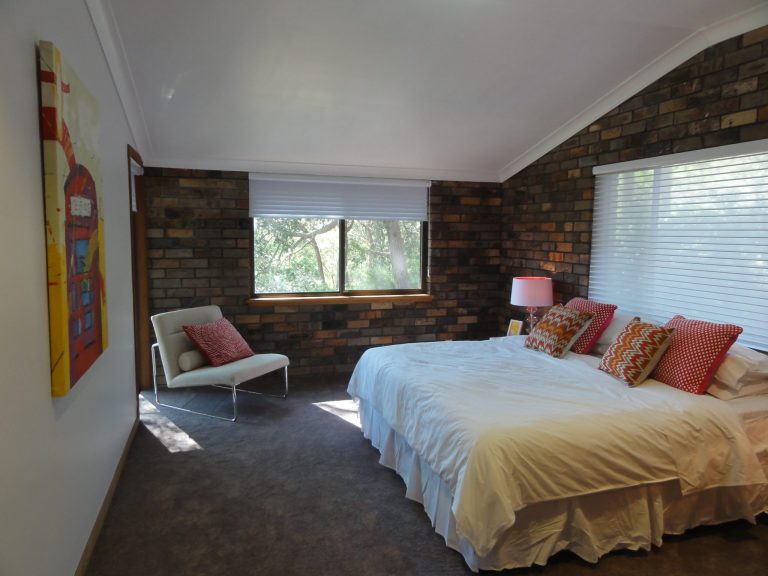 In this episode, she also installed Roller Blinds in the bathroom, in a new fabric called Atmosphere Translucent, featuring Sanitized® Antimicrobial Protection, which effectively reduces the development of bacteria, odour and mildew – ideal for bathrooms, particularly waterfront properties!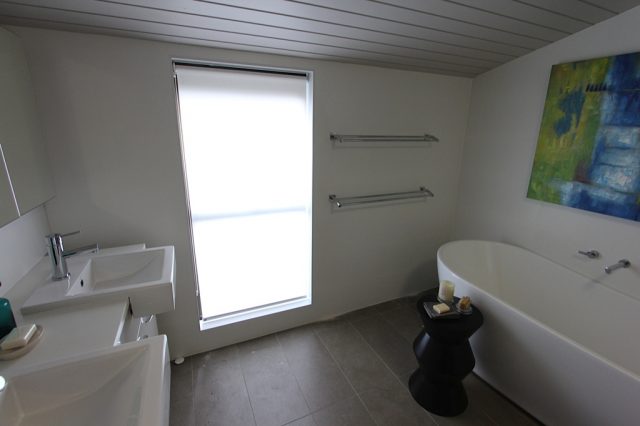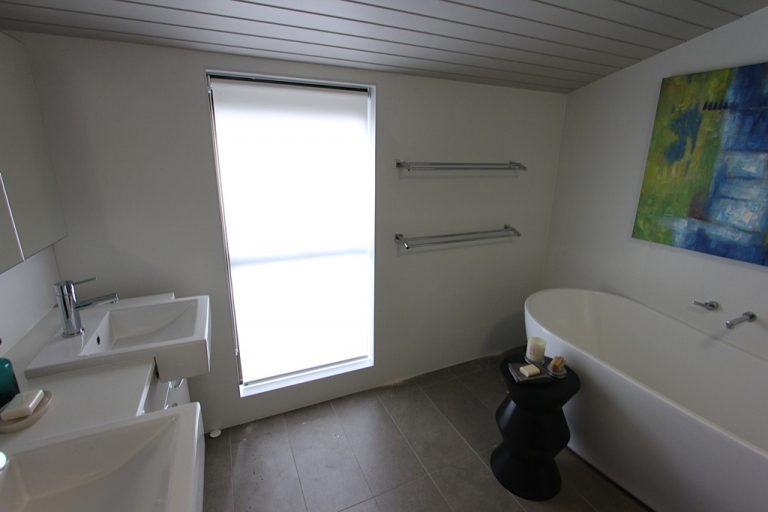 2. Recognised as one of the most energy efficient window coverings on the Australian market, Duette Shades feature a unique honeycomb structure, creating cells which trap air and act as insulation for your windows. The Duette Architella Shades Shaynna chose for a property in Monterey, NSW feature a neutral appearance from the outside, while on the inside, can feature one of many modern colours and evolving designer fabric ranges. In this instance, Shaynna chose a Duo-Lite design option combining Elan Translucent and Blockout Fabric in Linen colour, on the one shade, for the ultimate in versatility, privacy and light control. Other than keeping this front-facing family room warm in winter and cool in summer, one of the reasons I love this window fashion is because the 100% polyester fabrics are anti-static, repelling dust, and in most circumstances, light dusting with a feather duster is all the cleaning that is needed to keep clean! (Click here to see how the energy-efficient Luxaflex Duette Range of Shades work.)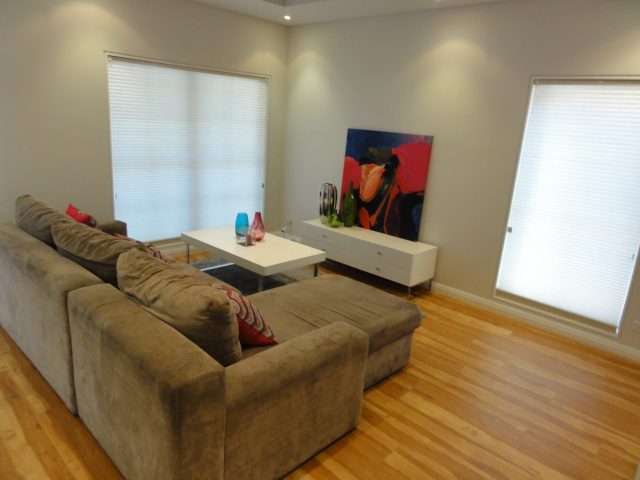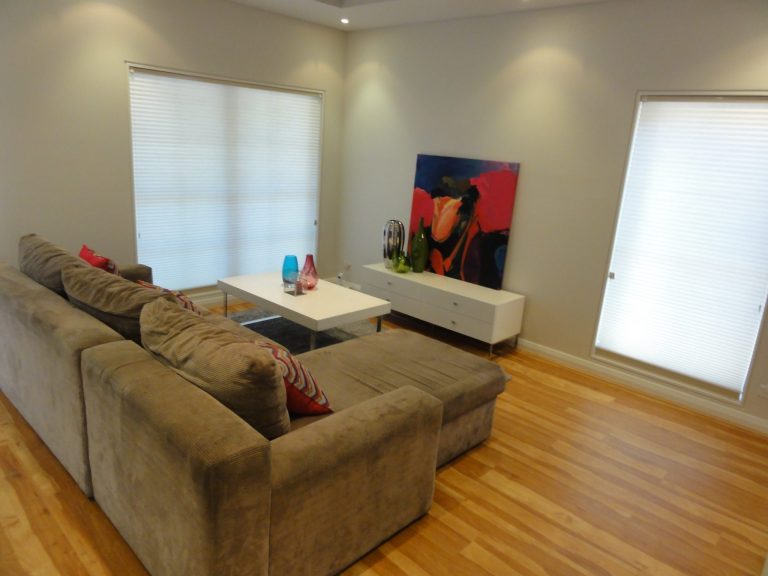 3. Effective interior design means having a look that combines functionality and versatility, and Luxaflex Pirouette Shadings deliver just that – the functionality of privacy and a controlled view all in one, with a beautiful fabric appearance. Shaynna chose Pirouette Shadings for a property in Greenwich, NSW, to provide privacy in the small bedroom. The Pirouette Shadings feature soft, horizontal fabric vanes attached to a single sheer backing, controlling light and allowing you to look out in a new unique way that doesn't compromise on privacy. With a sophisticated look inside, the sheer back of the Pirouette also offers functionality by way of reducing glare and harmful UV rays.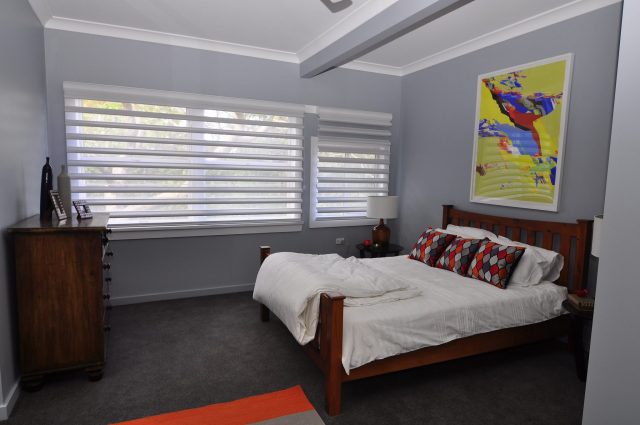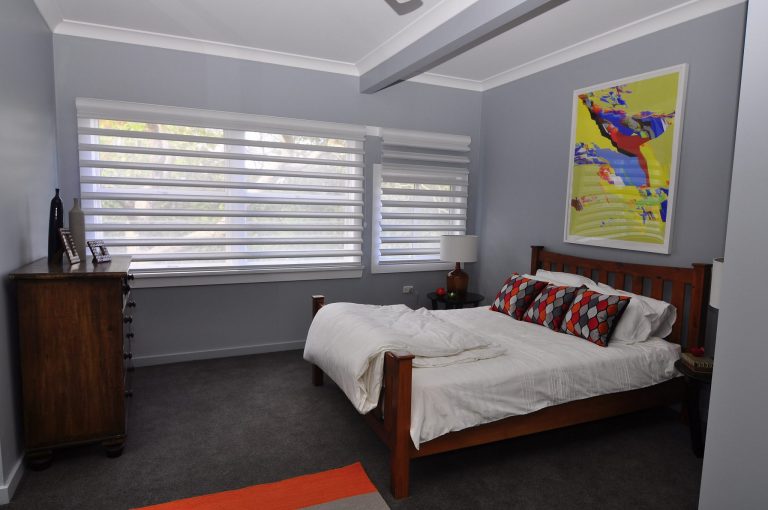 In the parents' retreat, Shaynna chose roller blinds, which are suitable for small, large, narrow or even bay windows. In this instance, they are operated with a classic chain drive, but the whisper quiet Qmotion remote control motorised option is also convenient and affordable. QMotion Technology includes durable batteries hidden in the roller tube, meaning there's no need for an expensive electrician!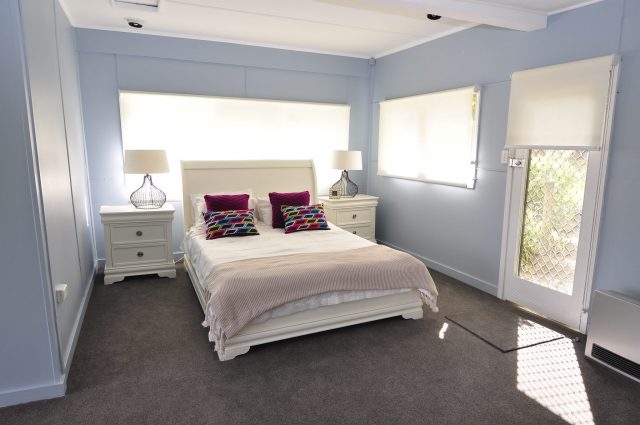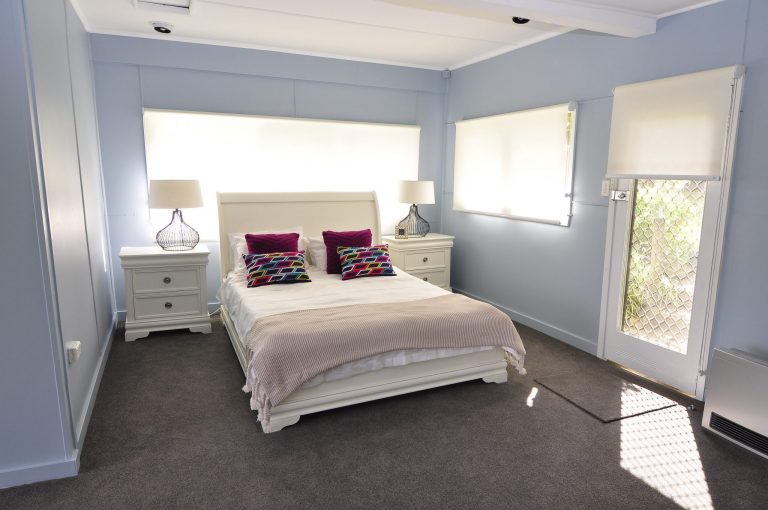 For more information about Luxaflex Window Fashions.
Season 8 of Selling Houses Australia will premiere on Foxtel's The LifeStyle Channel in early 2015.