By Shaynna Blaze
Keeping an eye on new colour trends is a great way to spark inspiration and give your interiors a fresh, modern update. The key to using trend colours is just to have fun with them! Don't be afraid to put a personal spin on a trend and embrace it in your home.
For first timer painters, you should try using trend colours in a smaller or more personal space like an entryway, hallway or bedroom. For more experienced painters or daring decorators, you can make a real statement in your lounge or open plan living area with a trend colour. Here are my top tips for incorporating five different colour trends into your home this winter.
Perfect pastels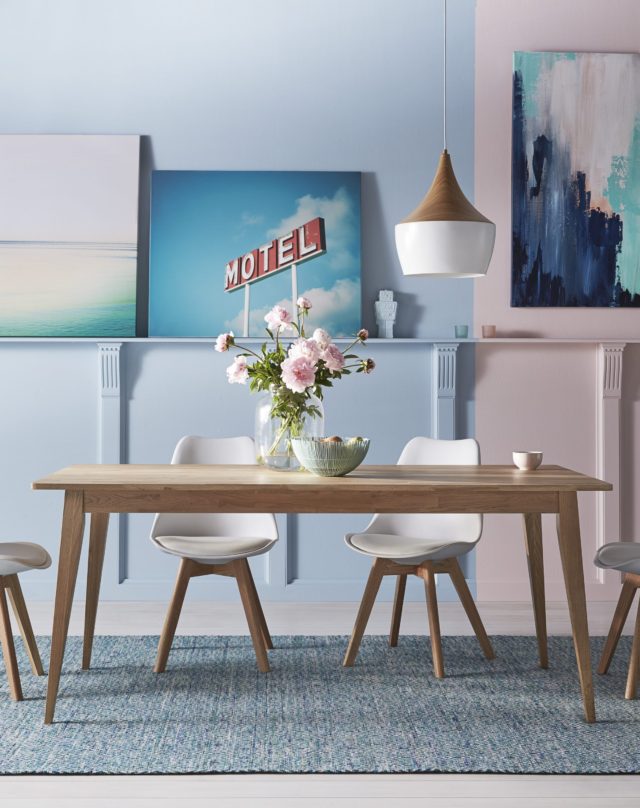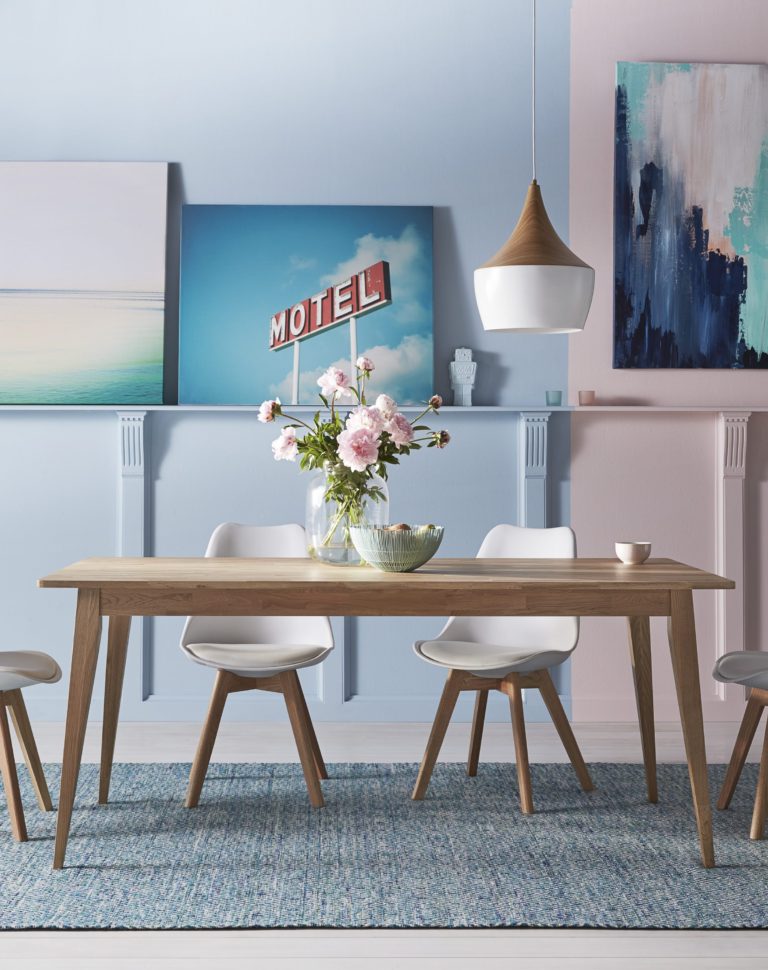 Pastels are one of my favourite trends this year. The softness of the hues allows you to mix and match opposing colours on the one wall without creating an eyesore. They also work really well with white, blonde or light coloured timber furniture.
To re-create this look, use painter's tape to divide your wall and paint one side in a pale blue, like Taubmans Castaway Isle, and the other in a soft pink, like Taubmans Hedonist. For those wanting to create an edgier look, paint two-thirds of your wall in one colour and the remaining third in the second colour rather than an even half and half. Complete the look with artworks predominately featuring brighter or darker shades of blues and pinks as they'll really pop against the pastel wall.
Peachy keen
This winter we'll begin to see a shift towards muted, warm tones mixed with whites and greys in our homes. Taking the lead from the trends of metallic colours like copper and bronze, hues of orange and salmon will also emerge into our winter palettes. Pastel orange tones like Taubmans Rosette Royale and Sweet Peach, work well with blonde timbers. Try this combination to create a modern look with an organic feel, which also adds a sense of warmth to a winter palette.
Darker days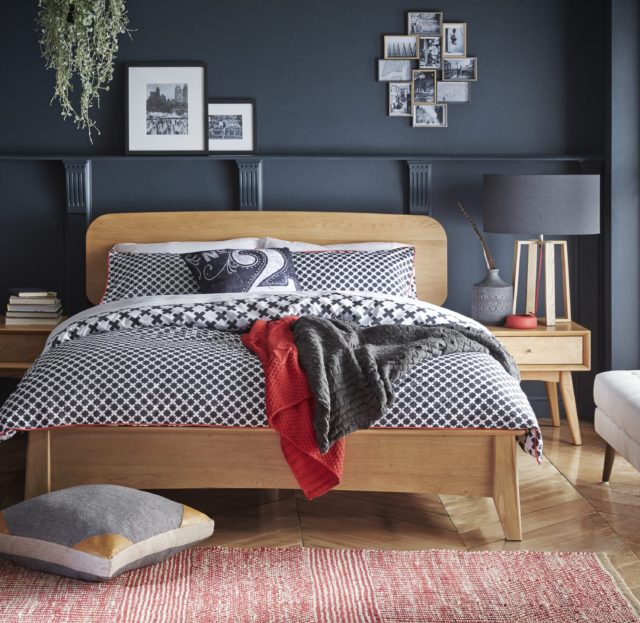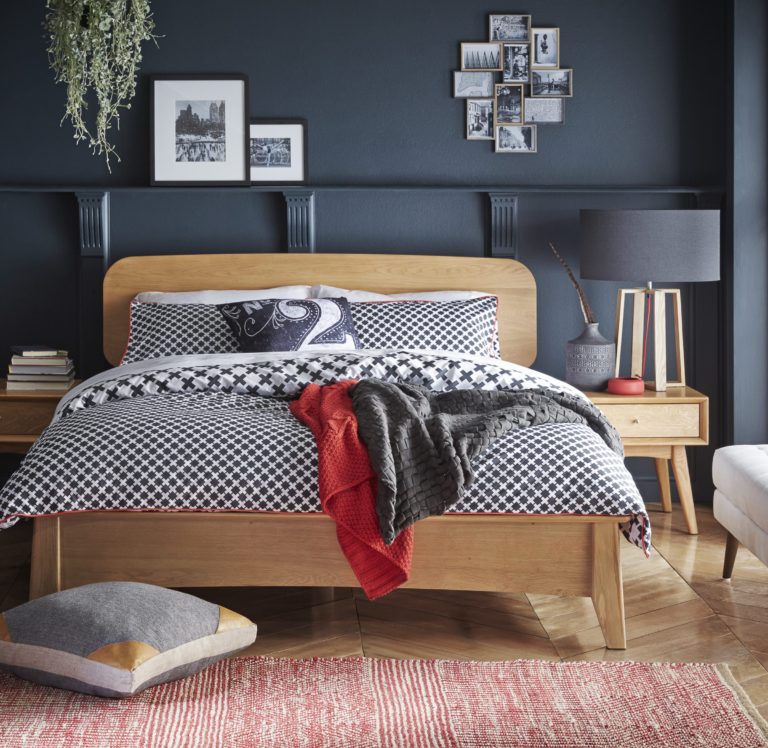 I love using dark colours to create a winter palette. Charcoal greys, navy blues and deep-sea greens can make any room feel cosy with a hint of sophistication. These colours work well as a backdrop for bolder coloured accessories in reds, oranges and yellows. The trick for this look is to use a simple palette of up to only four colours so as not to overwhelm the eye with too many shades. For example, a dark blue, like Taubmans Endure Black Forest, works well with grey, red and white. Ensure there is an even balance of your chosen colours in your bed linen, carpets and other room accessories.  The combination of blue, red and white gives a gender-neutral, slightly nautical look without feeling kitschy.
I also love using less traditional winter colours like deep charcoals and indigos in my interiors. If you go with this trend, make sure you layer your tones from the dark wall colour through to a soft grey or white in your trims and accessories. Utilizing five or six hues ranging from dark blue, to grey blue to white, will create the perfect moody look this winter. My favourite combination is Taubmans Gypsy Rose, Dusty Violet, Snow Goose and Ice Princess.
Teal burst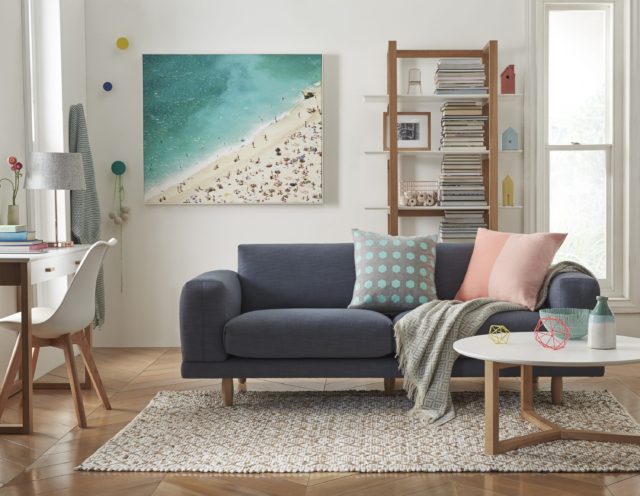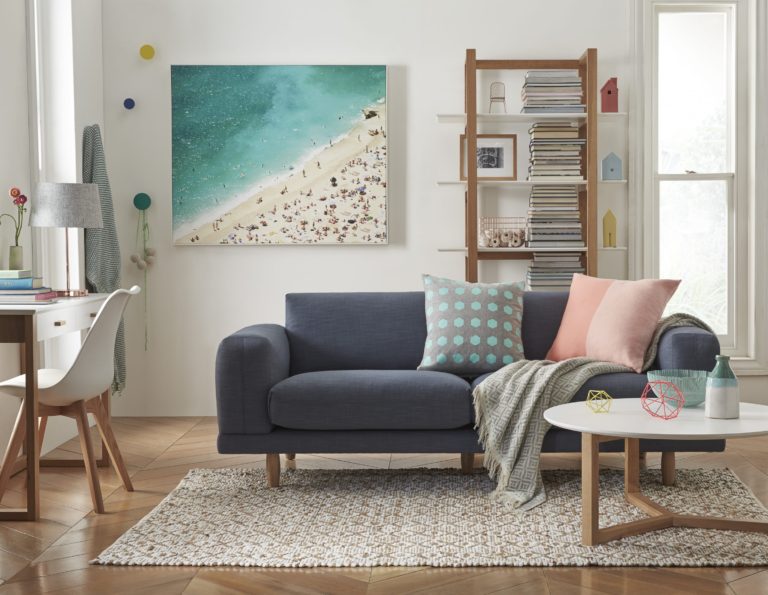 If you're a first time painter who doesn't feel confident enough to paint with bright colour or a homeowner who's fond of neutrals, you can still incorporate trend colours in your room design with statement artworks, soft furnishings and quirky room accessories.
When adding colour to a predominately neutral room it's best to select three to four different colours making one dominant over the rest. Vibrant teals are becoming increasingly popular this year and can add a playful burst of energy to any neutral interior palette. The incorporation of bright teal in the artwork of this room creates a focal point on the wall without overwhelming it with colour. Various shades of teal also appear in the cushion and table accessories alongside subtle hints of yellow, red and blue.
Shades of grey
For an unexpected winter palette, try a nice shade of grey. Taupe greys on your walls give a warm base palette for crisp coloured bed linen and black accents, such as bedside lamps. Slightly reflective materials like silky timbers for bedside tables and copper flecks in details of cushions and bedside candles will bring the room to life.
— Shaynna Blaze is Taubmans' brand ambassador and colour creative director, host of Selling Houses Australia and judge on The Block.