I got pretty excited about this. It looked like a go kart engine, which piqued my interest. Turns out it was the new Russell Hobbs Ice Cream & Yoghurt maker… which is probably a much better fit for this site.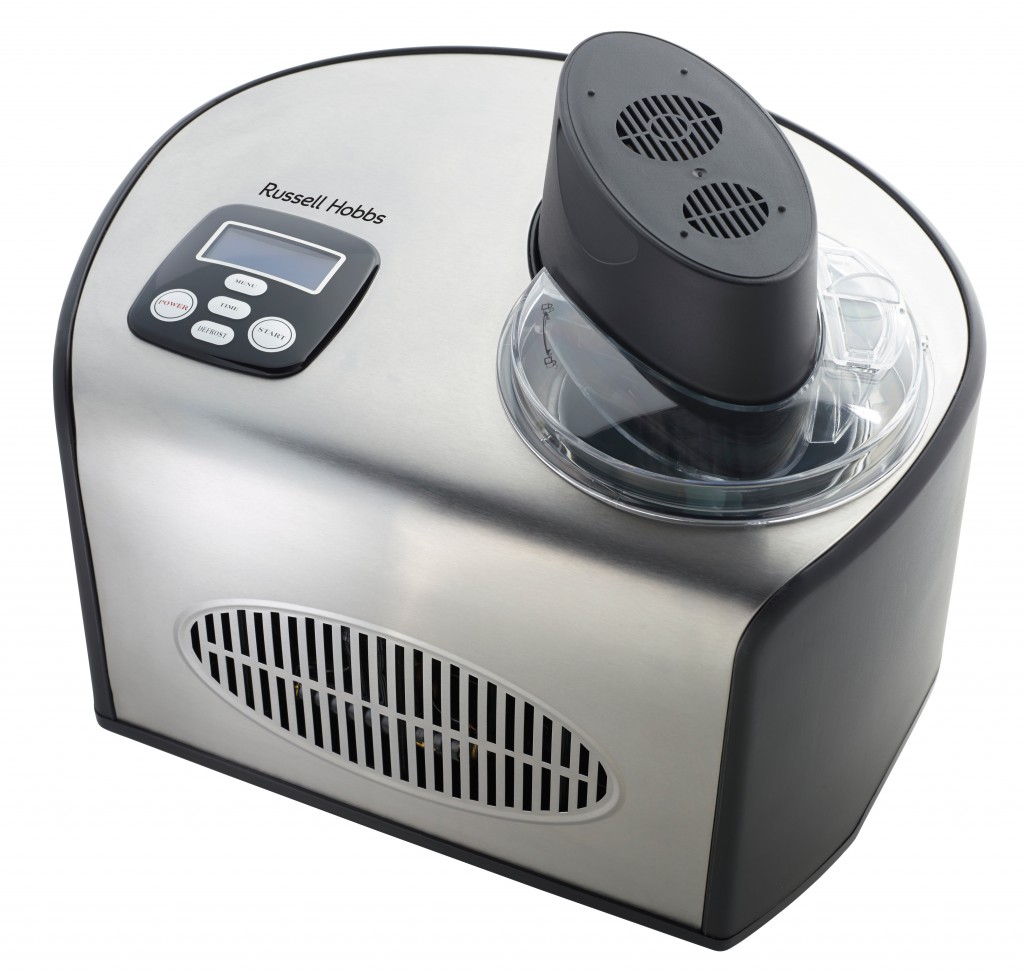 But when I checked out the website for more info, the limited edition Vegemite toaster up for grabs smacked me in the face. That is one mighty awesome pop art style toaster which is still up for grabs from Russell Hobbs and Vegemite. And considering the Marmite vs. Vegemite debates I often have with my Pommy fiancee, I think I need this in our kitchen to make a point!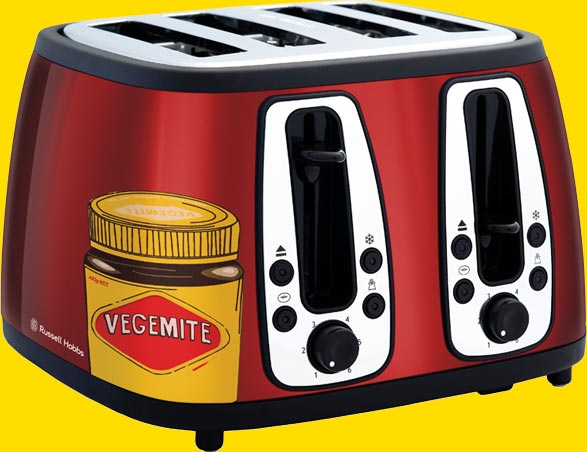 First things first, the Ice Cream & Yoghurt maker which I can 100 percent assure you IS NOT a go kart engine. It makes creating your own frozen treats like ice cream simple and also does yoghurt or ice cubes. So what? Stacks of products out there do the same. This one has some tricks up its sleeve though, which may seal the deal.
The Russell Hobbs Yoghurt & Ice Cream Maker will keep your freshly made ice cream cold while you clean up. Pretty cool. But also, it will make it in a flash. No more waiting around or making today for consumption tomorrow; this device will prepare treats for you in one hour. And with a 1.5 litre capacity, that is a lot of frozen goodness really quick. Into your ice cubes? No drama, create 110 in a flash.
While you're shopping for ingredients to throw in your home made yoghurt or ice cream, why not pick up some Vegemite?Purchase any Vegemite product from a participating store and enter on or before today (8 August, sorry for the short notice!) and you could be in with a chance of winning one of the limited edition Vegemite toasters. Even if you don't like the yeast extract it's hard to deny that these look cool. If you're running with bright colours or a pop art theme, it will fit in perfectly.
The Russell Hobbs Yoghurt & Ice Cream Maker will set you back $349.95.
Visit www.russellhobbs.com.au