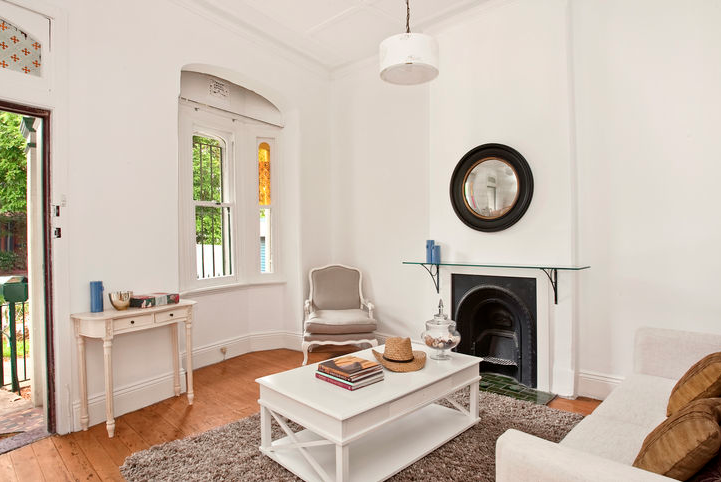 Larissa, of Cream Property Styling, helped style this once tired Newtown home for sale.
"This three bedroom end terrace had been owned by my client for more than 15 years. It had gone through a major renovation around ten years ago and been rented out ever since. When I was given the job, the place was empty and looking very dowdy and unloved. The garden was overgrown including a bug-infested lemon tree in the rear courtyard. I arranged to have the gardens heavily pruned, and the entire interior painted a soft white before I started my styling.
"As the house had many great original features, I went for a style that was clean and bright but still somewhat traditional. I chose furnishings in neutral colours and then added some interest with colourful accessories such the blue candles. I used warm and inviting rugs on all the downstairs rooms to cover less-than-perfect floors. As a personalising touch, I added coffee table books. This simple addition made the house look less staged and more lived-in.
"I was told that during the open houses, many purchasers spent time in the room flicking through the books. I believe this helps the purchasers form a bond with the house and gives them a unique way to remember the house when they may have seen many over the course of the day. The house was sold at auction, well above the reserve price."