Former consumer technology journalist for the likes of T3, GQ and Men's Health and Jen's husband, Damian Francis, reviews the Sonos Wireless Speaker System.
One of the biggest challenges for the home owner today is concealing wires. What a fantastically interesting topic! But the reality is, today's modern homes are small technology hubs — connected environments that are meant to make life easier and more entertaining. With technology comes wires. How many are sprouting from your TV right now? Mine looks like Medusa's head on steroids. I've done a bang up job hiding those wires behind an entertainment unit the size of the QM2. Strangely Jen doesn't seem to be too thrilled with this solution.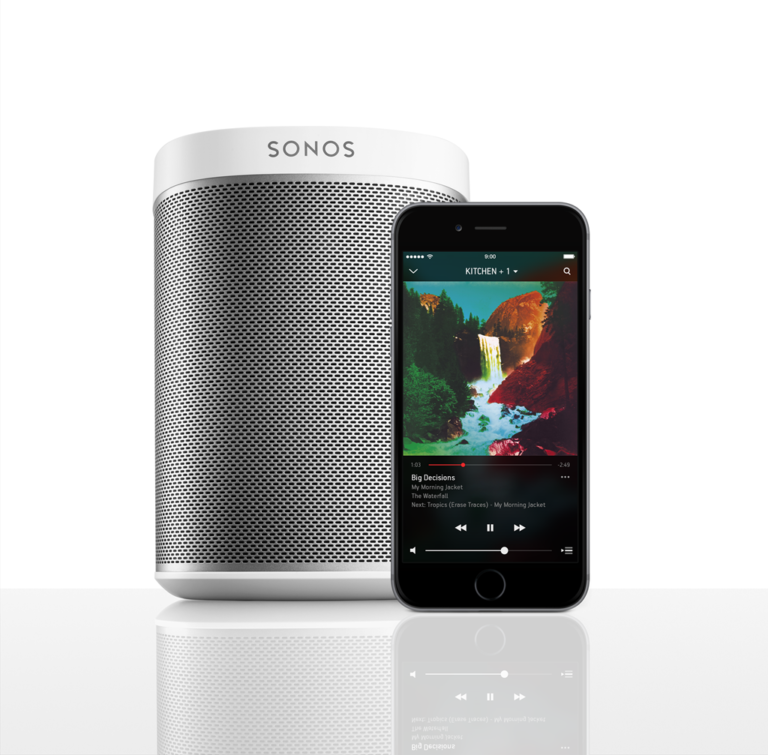 So how do you overcome it? The truth is, it's tricky. Cull the wires and you often cull the quality, keep the quality and you add serious expense. How many times has Kevin McCloud waxed lyrical about a great built-in system that had to be heavily researched and then installed in a house at build-stage? When it comes to sound systems though, it is now a hell of a lot easier with Sonos.
Why Sonos?
Sonos was one of the first brands to produce a wireless solution for sound systems that didn't sound like a spluttering 1970 VW Beetle, didn't have the price tag of a Porsche and actually looked like something you would want to put in your home. I was a technology journalist when the brand first made waves — it caught the attention of a number of my colleagues, which is no mean feat.
Let's cut to the chase. You want a Sonos because you're tired of wires cluttering your home, you want versatility in your system to play music in a single room or throughout your house, you want a system that blends in with modern decor and you don't want to have to remortgage your house or cut into walls to get any of the above.
Out of the box
Interiors Addict had a set of two Play:1 speakers ($329 each) and a Connect ($599) to test. Installation is as simple as taking the speaker out of the box, plugging it into the powerpoint and following the simple and quick step-by-step instructions to get the first speaker working. Adding more is even easier, with the process taking no more than a couple of minutes. And trust me, if you want to make the most of Sonos, you want more than a single Play:1 unit.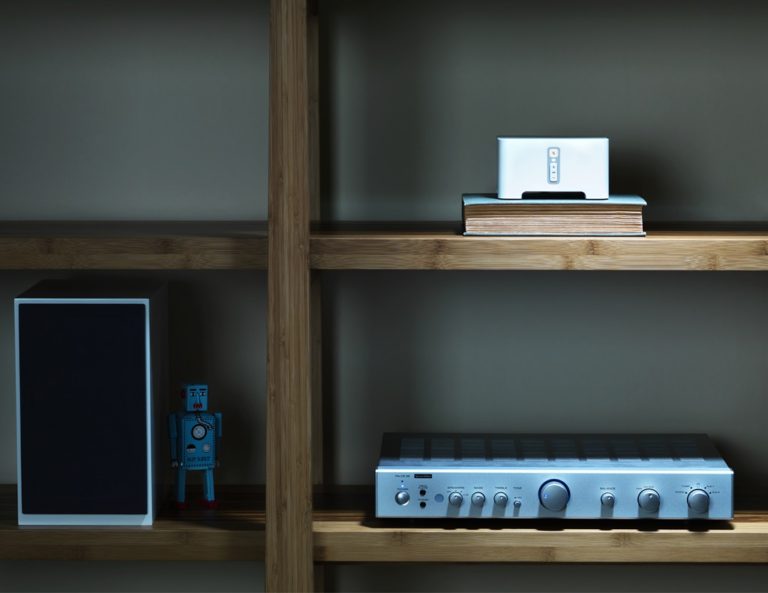 There are a range of sizes and accessories to suit most needs — such as Play:1 small speakers for smaller rooms like I have in our house or the Connect which connects to wired stereo systems. But you can also get larger Play:3 and Play:5 systems as well as a Soundbar and Subwoofer. All are set up in a similar fashion and all can be used solo or grouped together.
Playing music is a fairly simple process. You download the Sonos controller on your laptop, tablet or mobile device and you can then play music from that device or use a range of popular services like Spotify, Pandora, TuneIn Radio and much more to play music. The Sonos controller also allows you to name your speakers, join them together to form a stereo sound system, play music in more than one room at the same time, change your speakers' settings and more. Start using your smartphone and then move to using your iPad, for example, and you will pick up where you left off with your playlist rather than having to start from scratch.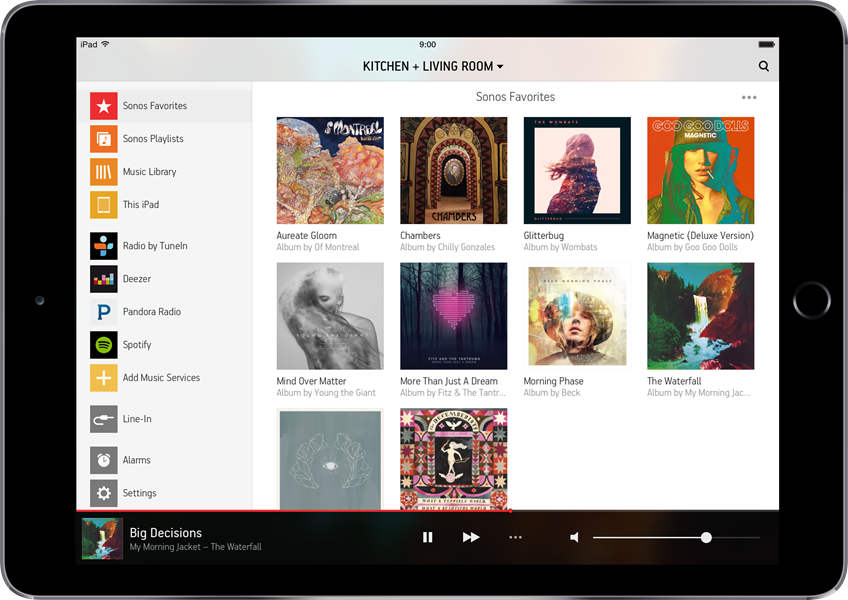 The quirks
While it is relatively simple to use, it still has some quirks which can become a little annoying. It's not always as simple as finding what you want and pressing play. While that's not a big deal, it can grate a bit. In some cases it would be much better to be able to use the standard app, such as Spotify, rather than having to use the Sonos controller app to control your Spotify account with your speakers.
The real world test was getting Jen to use the app on her smartphone. She got it, but it took a little while and there were some really good questions as to why certain aspects weren't simpler.
Also, bear in mind that Sonos is not a bluetooth speaker. You may use it with your computer or smartphone, but it is different to a bluetooth setup and therefore can't be used like a bluetooth speaker. Big deal? Not at all – but if you're after a bluetooth speaker, buy one.
Being that the Sonos system is meant to be a home music solution, sound quality is of greater importance than most speakers you would associate with control via your laptop or mobile device. Thankfully it's good. But let's qualify that. My Honda CR-V is good — plenty of space, cheap to run, good looking. But I'll still get smashed off the lights by a Porsche Cayenne. The story is similar for the Sonos Play:1, which I tested at home, and other systems which I have tested previously, such as the Play:3 and Play:5.
Sonos offers great bang for buck. The sound is loud and travels further through your house than you would imagine. But it's bass heavy, and treble can become murky, making certain genres of music more enjoyable to listen to on the Sonos than others. Adding speakers together, such as two Play:1s for a left and right channel system, helps but it doesn't completely solve the problem. Despite this, the music is still enjoyable to listen to and I would argue that if you wanted better clarity through your highs, you should spend more money on a higher end system.
The result
When it comes to the crunch, the Sonos products are well priced and well designed, with adequate sound quality. They are well thought out and relatively easy to use. If you want a wireless solution that won't require remodelling of your home or your bank account, it is hard to go wrong with a Sonos system. Play:1 will suit apartments or small rooms, Play:3 will suit lounge rooms and medium-sized areas, but for open plan areas, go for a Play:5… or two.