As a fan of the previous V6 Dyson cordless, I couldn't wait to give the new and improved version, the V8, a spin. And after weeks of rigorous use (who said neat freak?), I'm totally in love. The latest design has rectified anything that was slightly letting down the old version.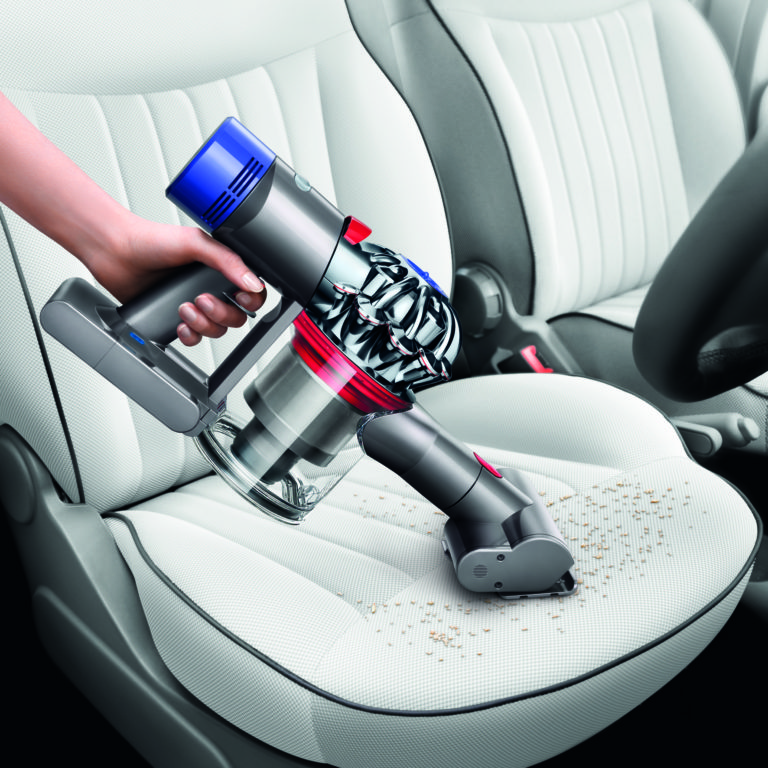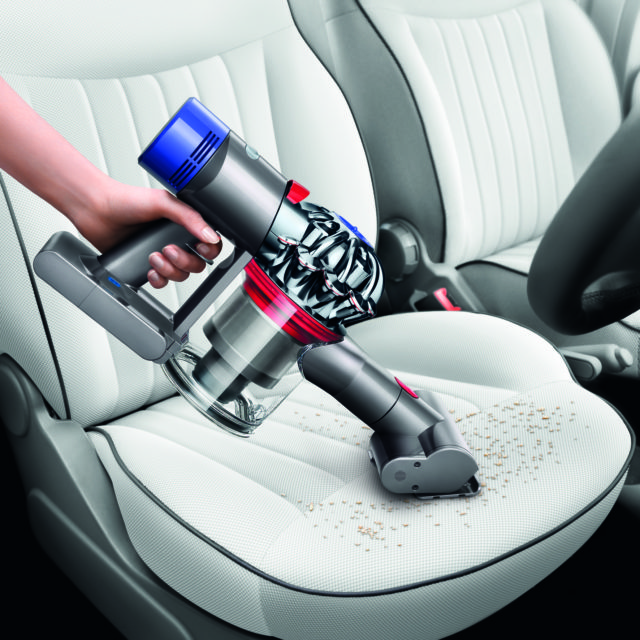 While it's a still lightweight 2.6kg, the digital V8 motor, which can spin at up to 110,000rpm, boasts powerful fade-free suction. "We've spent more than a decade and over £250m developing our small and powerful digital motors," says James Dyson. "Our latest generation motor sits at the heart of the Dyson V8 cord-free vacuum. It's the result of 18 months research and development and 500,000 hours of testing." That's a lot of testing!
What I love most about the cordless Dyson is how easy it is to quickly clean my entire apartment without having to worry about plugging and unplugging or dragging a heavier vacuum from room to room. The motor and battery are positioned near the hand which shifts the centre of gravity, making the cleaning end of the vacuum much lighter, so it's easy to clean up top and down below (I love using it on ceiling cobwebs!). What I used to find frustrating was how the V6 battery could die before I'd managed to do the whole place (I like a challenge but 20 minutes wasn't cutting it). Not anymore! This version will keep going for up to 40 minutes (that's double the V6) which is massive for a powerful, cord free machine. It's also quieter, which is a consideration when you live in an apartment.
As important as the motor is the Dyson cleaner head technology. A direct-drive head removes ground-in dirt (at our place that means toddler crumbs and sand, for example) and pet hair from carpets, while a soft roller head removes large debris and fine dust from hard floors simultaneously. I haven't had a chance to try them all, but I can tell you the mini motorised tool makes vacuuming my navy velvet sofa (which shows every last bit of fluff) a walk in the park! The new design quick-release catch makes it even easier to swap between attachments. It still has the 'Max' function, a turbo boost if you will, for tougher jobs, but bear in mind this uses the battery up quicker.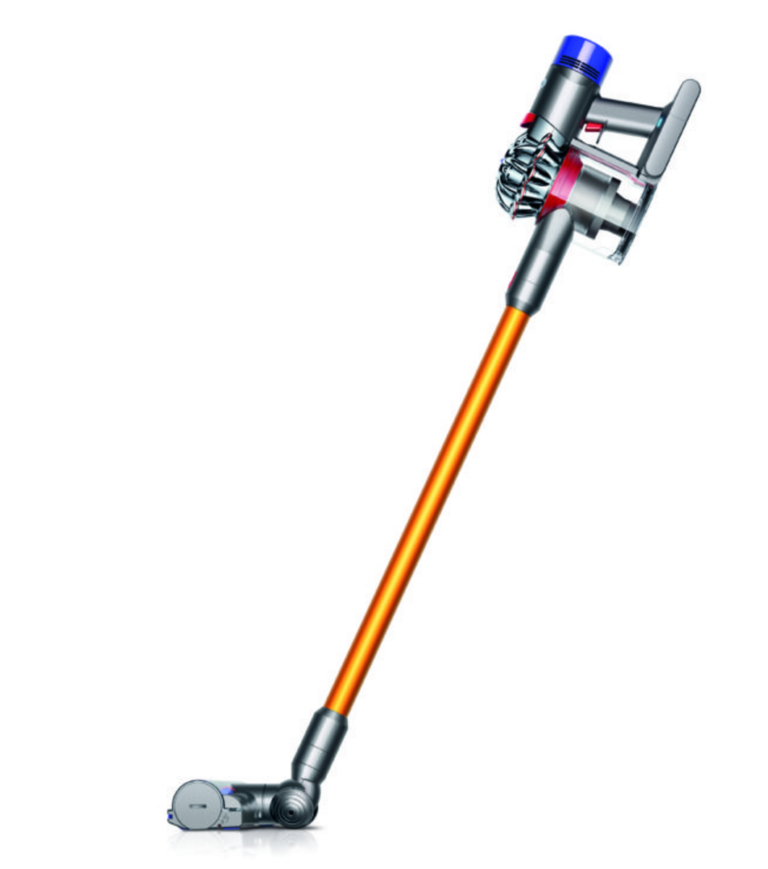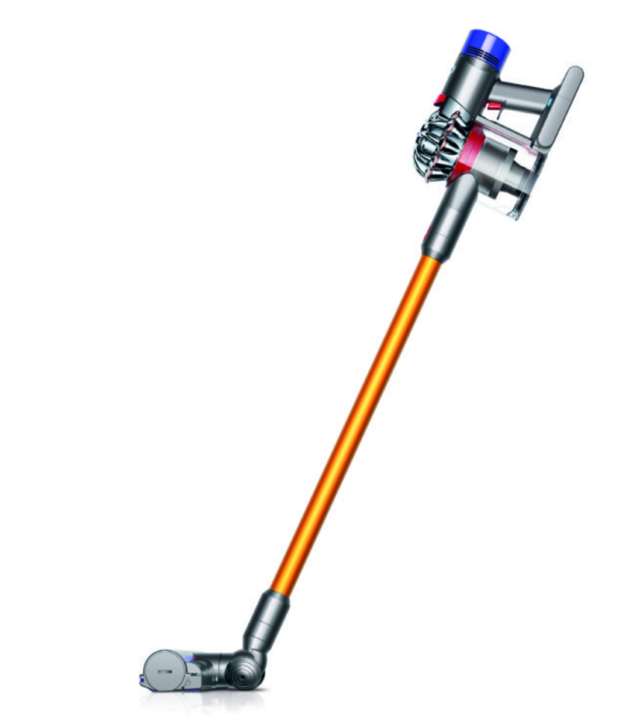 My other pet hate about the V6 was how awkward, and sometimes messy, it could be to empty the machine into the bin. This has also been fixed. Hooray! The Dyson V8 features a new bin-emptying mechanism. As the bin is emptied, a rubber collar slides down the shroud, scraping dirt off. This enables you to hygienically drive out trapped dust and debris in a single action, with no need to touch the dirt. Great news for asthmatics and people with allergies, in particular. The bin also has a bigger capacity which means you have to empty it less often.
Another new feature I appreciate is the battery runtime indicator, so running out of power no longer comes as a nasty surprise!
The Dyson V8 Absolute vacuum includes the direct-drive cleaner head and the soft roller cleaner head, in addition to the mini motorised tool, the combination tool, crevice tool and mini soft dusting brush. RRP $849. The Dyson V8 Animal vacuum includes the direct-drive cleaner head in addition to the mini motorised tool, the combination tool, crevice tool and mini soft dusting brush. Recommended retail price is $749. Available at major electrical retailers and www.dyson.com.au. Both machines include a 2-year hassle-free warranty on parts and labour.
FUN FACTS
Dyson sold its first cord-free vacuum, the handheld DC16, in 2006. So 2016 marks 10 years of Dyson cord-free technology.
In 2016, Dyson will produce 8.8 million digital motors – that's approximately one every 3.5 seconds.
376 robots are used to assemble Dyson digital motors, as even the most dextrous human hand isn't precise enough: the smallest manufacturing tolerance is +/- 3 microns, which is approximately a quarter of the thickness of a human hair.
Dyson has committed to a £1.5bn investment in future technology and will launch 100 new products around the world in the next four years.
–Disclosure: Dyson gifted me a vacuum for the purpose of this review. Positive coverage was not guaranteed, these are my own honest views and these words have not been approved by the brand.