It was a tough call with less than 100 votes between them but we are delighted to reveal Jen @whitefoxstyling as the winner of the United Interiors Stylist Scout contest! She wins the opportunity to style the brand's summer campaign (a paid gig, of course!) alongside experienced interior designer and TV personality James Treble. And as if that wasn't exciting enough, she gets to treat herself with a $1,000 United Interiors voucher. Happy Christmas!
Here's the picture that won it and a short video showing Jen putting her look together at United Interiors' Melbourne showroom.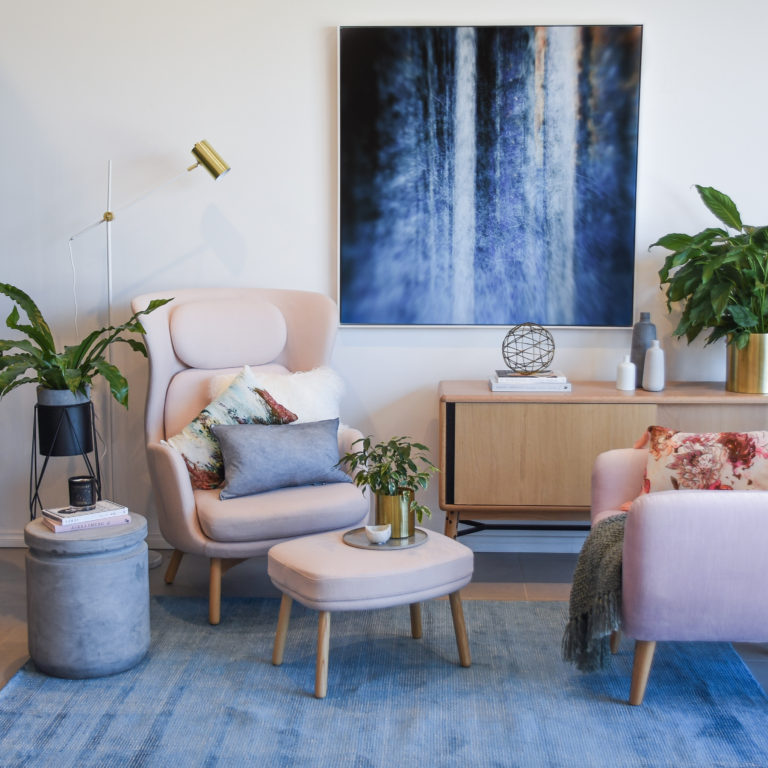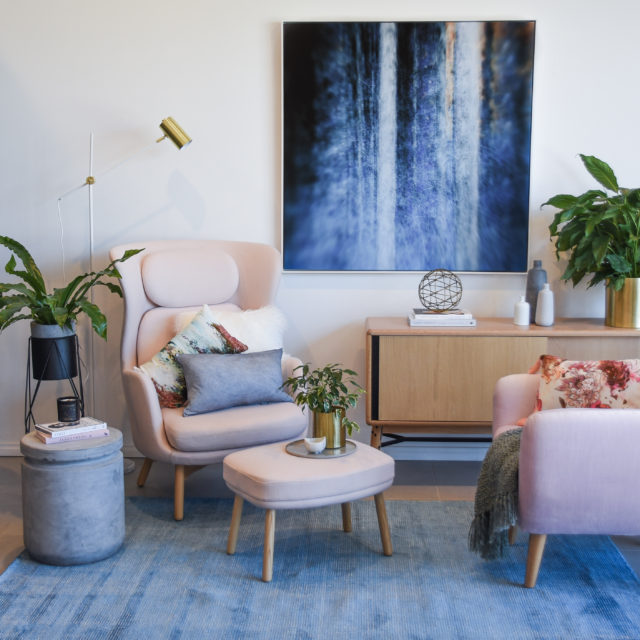 "We are so excited to finally reveal the winner," says marketing manager Julie Ta. "It was such a fun day of styling; full of energy and creativity. To see what Jen and Krystal (@houseofharvee) achieved in the space of a few hours was amazing.
"We are so impressed by both stylists – they are both truly deserving finalists and we can't wait to see what they get up to next. The United Interiors Stylist Scout is a great opportunity for an up and coming stylist to get a sense of what a working day is like in the life of an interior stylist – and it is especially beneficial to gain industry experience, connections and credibility to work on a commercial campaign."
James said: "It's always exciting to discover new talent and both the finalists definitely have that. I can't wait to style the campaign with Jen. I hope it will be a fantastic learning experience for her and, of course, a lot of fun!"
A huge congratulations to Jen and our runner-up finalist Krystal (who will receive a $300 United Interiors voucher) for two very strong images.
Jen is not the only winner! We gave one of you the chance to win all the decor items from your favourite stylist's image when you voted for them. Thousands of you cast a vote but the lucky person is Cassie Crawford.
Julie added: "We were overwhelmed by the response we had. Aside from the hundreds of entries and thousands of voters – it was wonderful to see interior design lovers and the creative community supporting the finalists on Instagram and Facebook. We are so glad to be able to bring this competition to life with Interiors Addict and we can't wait to reveal the summer campaign styled by Jen and James."