Having run their successful online homewares store Resident GP for over a year, owners Gabi Sidhu and Pawel Gaca longed to launch their own collection. And today, that dream become reality, with their debut range Linear being released.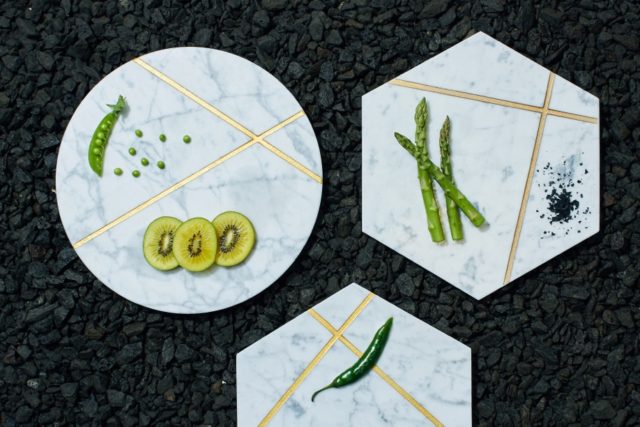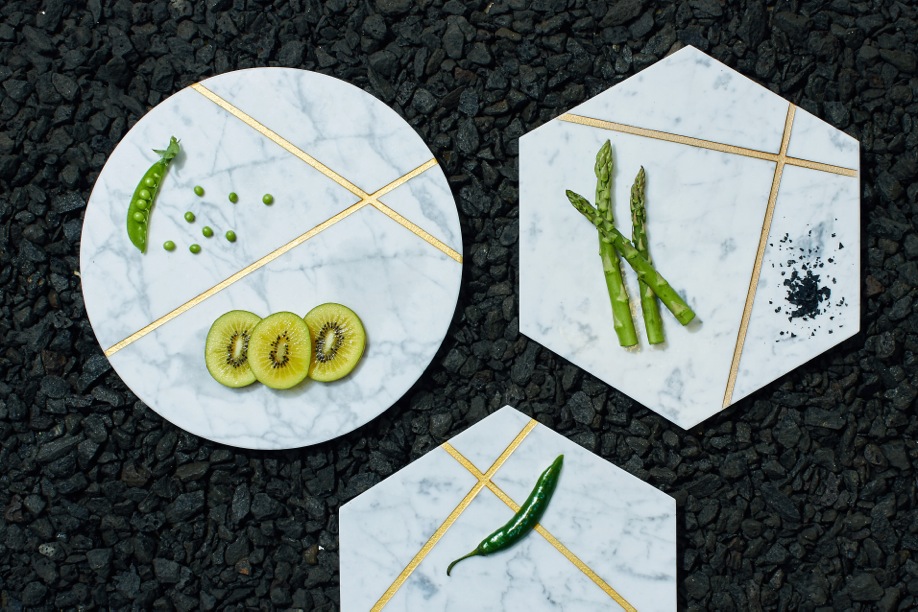 "From the get go we wanted to create something luxurious and chic with a bit of an edge to reflect our current Resident GP brand," explains Gabi. "Marble is very on-trend yet will always remain a classic as it brings a certain elegance into every home. For us, it felt like the perfect material to design our very first collection."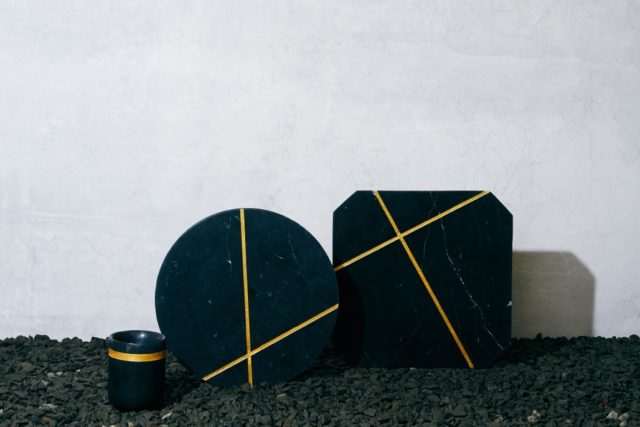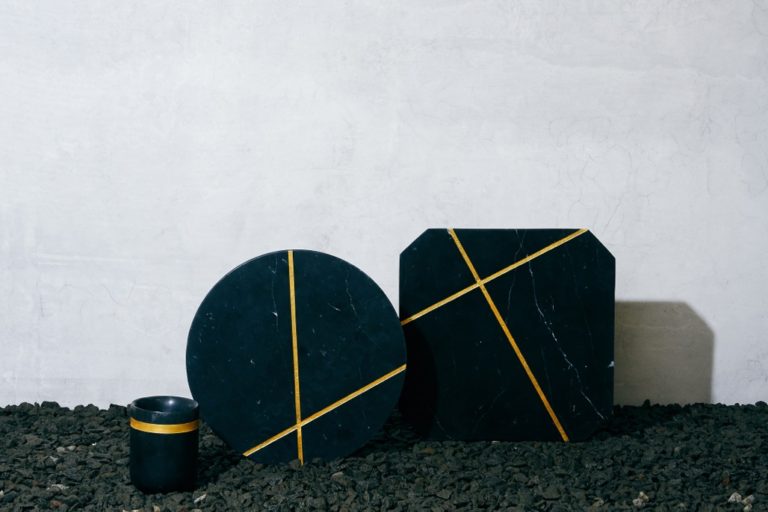 [contextly_sidebar id="i7rveSAFbdSrtgkpso4Q6EZDlsMfomCZ"]Creating a range of marble trays, platters, cups, pen holders and planters, the duo added that extra bit of luxe and charm through linear touches of copper and gold engravings. Beautiful and functional, their design process consisted of a lot of research, having never designed a homewares line before. "With myself having studied architecture and Pawel being an engineer, geometry and functionality were key when it came to designing the collection. That said, we had never designed homewares before. So coming up with the what, how and why happened with time and watching the business grow and seeing what customers liked and disliked. It's been a huge learning process!"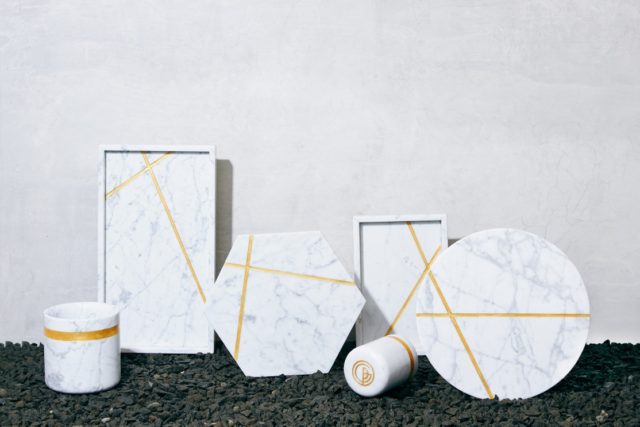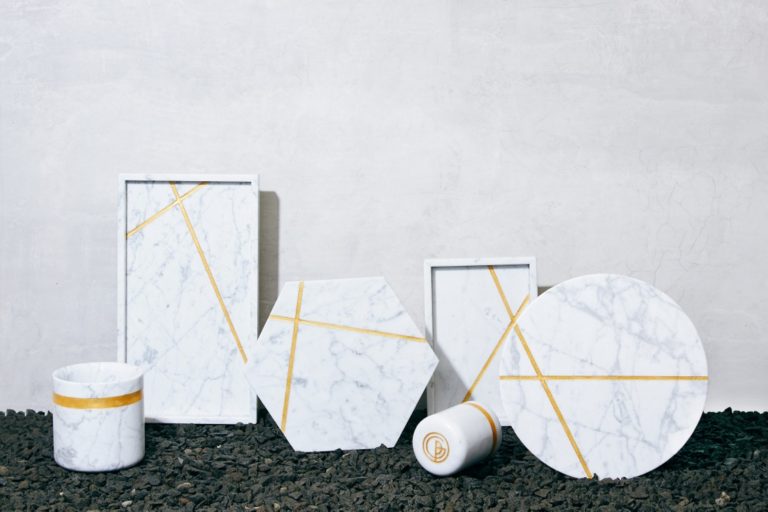 When they realised what materials they wanted to work with (they chose marble for its natural beauty and sophistication) they took the plunge and just went for it! "Our design process really consisted of a lot of research, getting inspiration and then just playing with objects, shapes and lines. We got out big bits of cardboard and went nuts drawing lines in every direction until we felt happy with the look and feel. We then tweaked and tweaked until it was perfect!"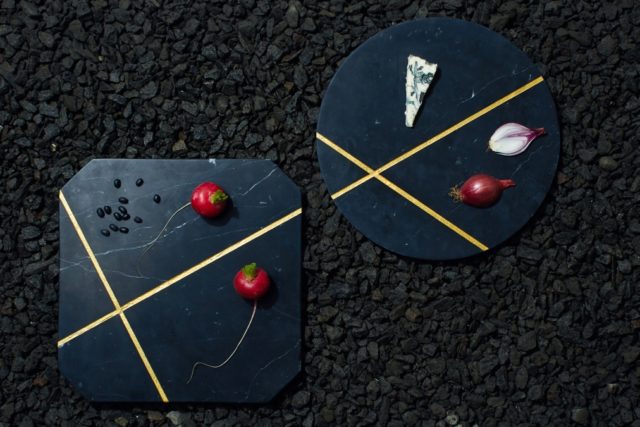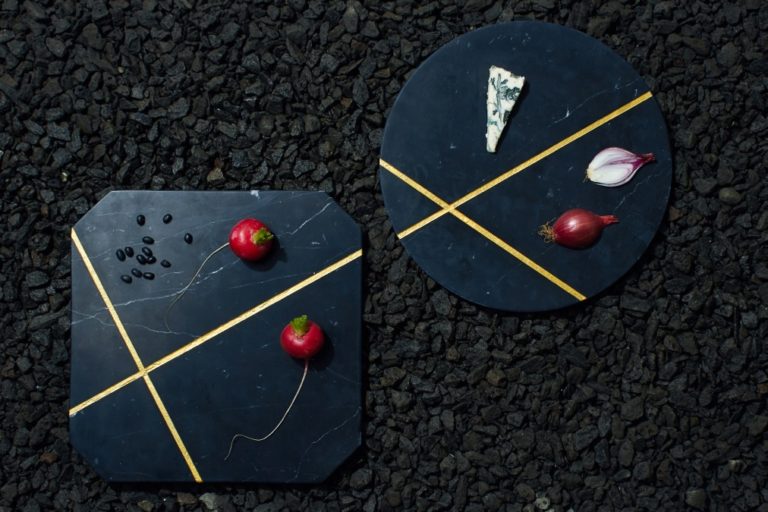 With prices starting at $89 for pen holders and going up to $175 for the large rectangular and round trays, they have also done a limited release of homewares in black marble, which we think is just that extra bit luxe!
Photography by Elise Grace | Styling by Natalie Turnbul