Homeowners in Australia are active home upgraders, according to the 2016 Houzz & Home report from Houzz, the world's leading platform for home renovation and design. The study, of almost 14,000 respondents in Australia and over 229,000 respondents globally, revealed that more than half renovated their homes in 2015 (56%), with a similar portion reporting their plans to renovate in 2016 (49%).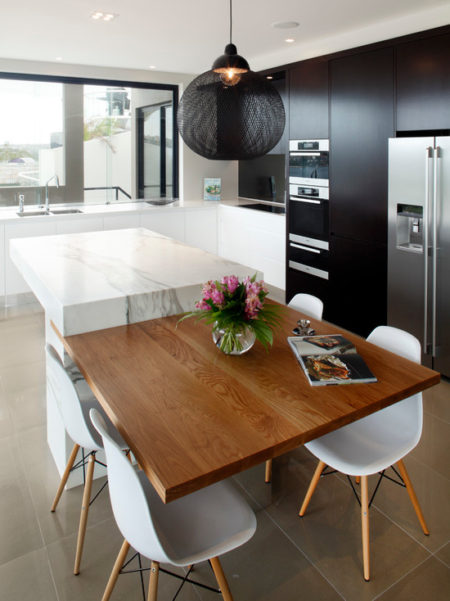 Almost half of renovating Australian homeowners opt to take on a renovation instead of buying an already "perfect" home due to their desire to stay in their current home or lot (46%). A third choose the renovation route in order to remain in their current neighbourhood (33%), with 29% choosing renovation because it was a more affordable option. For Millennials, financial considerations are more top of mind – over a third cite affordability as the top reason for renovating versus buying (36%). When it comes to the triggers behind taking on a renovation project, finally having the time tops the list for Aussie renovators (35% of homeowners who renovated their primary homes in 2015), ahead of finally having the financial means (34%).
"As the largest survey of home renovation, decorating, and building activity published, Houzz & Home provides unprecedented insights into how homeowners are updating their homes," said Nino Sitchinava, principal economist at Houzz. "Our 2016 findings uncover the factors behind what is driving so many Australian homeowners to renovate to create their ideal home rather than purchasing one that is 'perfect' as is, as well as how these factors differ by generation. Interestingly, while the generation of homeowners between the ages of 24 and 34 still comprise a small share of the homeownership population, we're finding that they are quite active when it comes to home upgrades, and are eager to make their homes their own."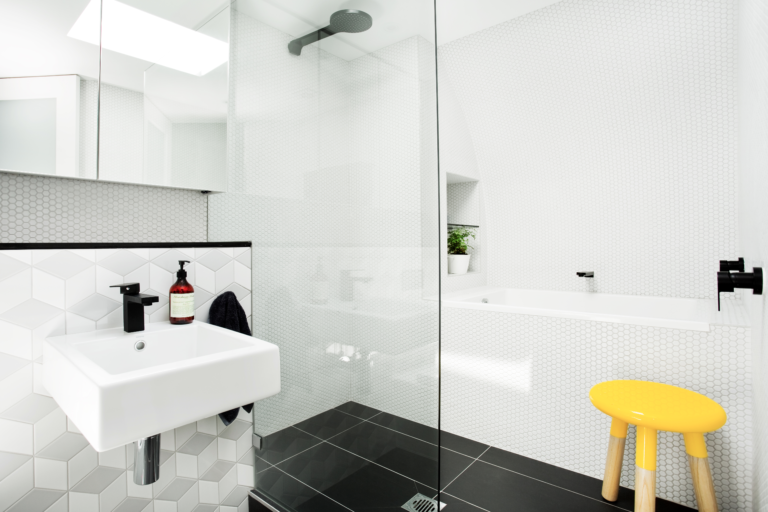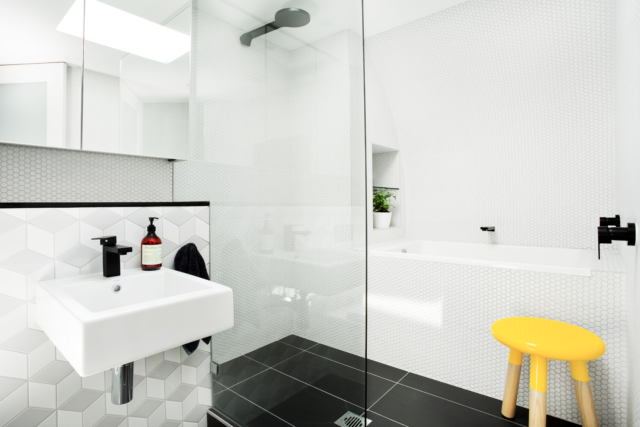 Popular projects
Homeowners are prioritising renovation and addition projects in their kitchens (26% and 6%, respectively), living/family room (25% and 7%, respectively), non-master bedrooms (20% and 4%, respectively) and master bathrooms (19% and 4%, respectively).
Updating an outdated or undesirable design/style is the top issue addressed in Aussie kitchens and bathrooms (44% and 49%, respectively). Old or outdated finishes is the top issue being addressed in other interior room renovations (38%).
Many homeowners are tackling home systems upgrades including plumbing (32%), electrical (31%) and cooling (19%).
For exterior upgrades, top projects include updates to paint (28%), gutters/drain pipes (22%) and decking (22%).
What budget?
One-third of renovating homeowners take on a renovation project without setting a budget (33%), and close to the same share exceed their established budget (27%). These figures are largely consistent across all age groups.
The top budget buster is the decision to opt for more upscale products and materials (44%), ahead of products/services being more costly than expected (42%) and the discovery of unexpected construction-related issues (33%).
Aussie homeowners on Houzz spent $68,300 on average in home improvements in 2015. Homeowners aged 35-54 drive home renovation spend ($80,300 on average), investing almost twice as much as Millennial homeowners in their home upgrades ($41,200 on average) and a fourth more than those aged 55+ ($57,500 on average).
When it comes to spending on kitchen renovations – the top home renovation project in 2015 – homeowners spent an average $31,000 on major renovations* of a large kitchen (more than 12 square metres), and $21,840 for major renovations of a small kitchen (less than 12 square metres).
In terms of bathrooms, homeowners spent an average of $16,440 on major renovations* of a large bathroom in 2015 (more than 5 square metres), and $14,770 for major renovations of a small bathroom (less than 5 square metres).
How did homeowners finance these projects? The majority of homeowners continue to use personal savings/finances to fund their renovations (78%), followed by cash from mortgage refinances(16%) and credit cards (14%).
A helping hand
Nine in ten homeowners renovate their homes with professional help (89%).
Professional hiring is popular across all generations of homeowners, although it is slightly higher among those age 55 and over (91%, vs. 89% for those 35-54 and 85% of those 25-34).
A third of homeowners who hire a professional for their renovations select a home builder (21%), while 14% hire a kitchen designer or renovator, and 13% hire a landscape contractor or gardener.
Top specialty trades include electricians (71%), plumbers (57%), and carpenters (40%).
The Houzz & Home survey
The annual Houzz & Home survey is the largest survey of residential renovation, building and decorating activity published. The survey covers a wide range of renovation projects in 2015, from interior renovations and additions to home systems, exterior upgrades and outdoor projects. Data gathered includes historical and planned spends, professional involvement, motivations and challenges behind building, renovation and decorating projects, as well as planned activities for 2016. The 2016 study includes more than 12,092 respondents in Australia and 229,541 respondents worldwide, providing insights into the home improvement activity of the more than 40 million monthly unique users of the Houzz site and mobile apps.
The Houzz & Home Survey was sent to registered users of Houzz and fielded in May-June 2016. The Farnsworth Group, an independent market research firm, conducted the survey.
*A major renovation at minimum replaces all cabinetry and appliances. Additions are not included in these numbers. Numbers include both DIY projects and those which used design or construction professionals.
The full Australian report is available online or to visit the Houzz website click here.