Our resident expert Naomi Findlay has renovated more than 20 properties, several as joint ventures with friends. Here, she shares her tips on what to get clear before you buy property with someone else.
Buying a renovator with a mate or a few mates can be a great way to get into the market and to experience property renovating whilst splitting the risks.
However, as with all things in life, it is worth putting some planning and consideration into the finer details. Working with mates can be great but the last thing you want is for things to head south and friendships to be strained over a joint venture.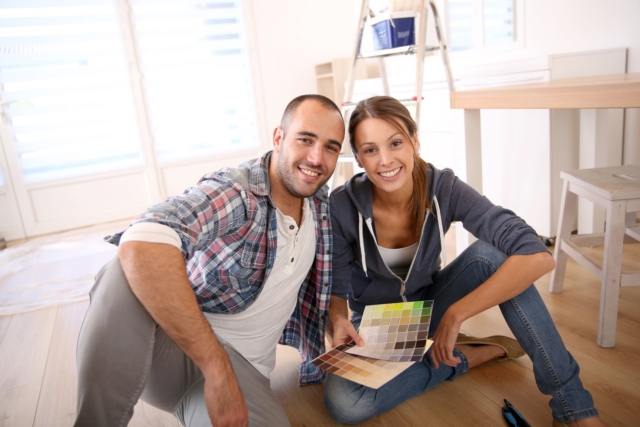 When entering into a joint venture (JV) with friends (or anyone really) it is essential that everyone completes due diligence individually. Your solicitors and accountants are an essential part of this team to work out and document the details for both parties to agree before starting the project. However, before you even get this far, there are some things that you and your best pal should work through. The big topics to make sure you think about and discuss are division of risk, work and profit.
Here is a good place to start:
1. Who will be legally buying the property? If you are doing it together, will it be as partners, a company or another entity such as a trust? Remember that whatever you decide at this point will have financial implications for you and your "regular income", from the perspective of distributing profit or offsetting loss.
2. Who will fund the project? If you are buying the property as individuals, who will be obtaining the finance? Who will be supplying the deposit and providing the ongoing funds required for not only the renovation but the holding costs of the project during the renovation and sale period?
3. Division of work. When the romance of renovation is dangling in front of you, it is very easy to overlook exactly who is going to do what. Even the quickest renovations can still take five to six weeks. I don't just mean the glamorous hero jobs like demolishing, sheeting, painting and styling; I mean the big picture… runs to the tip, sifting through paperwork and paying trades, pulling staples from floors (hour on hour), crawling under the house to clean out the previous owner's rubbish, mowing the lawns for a month or so whilst the property is on the market. The list goes on and on!
To work through this, you need to look at your current workloads, skill levels, and time available to work on the project. Remember that you can be creative here; create a system that works for you both. Rather than looking at everything 50/50, think laterally to find a fit that works. For example, person one might finance the venture and hence hold the risk, whilst the other takes on the workload of the property whilst dividing the profit equally.
Regardless of how you structure the JV, it is always a good idea to forward project and catastrophise worst case scenarios and have an exit plan for each. Thriving JV projects with friends are all about planning, communication and documentation. If you start by having an open conversation about these points, you are well on your way to a successful JV where you and your mates can reap the rewards.