With ice-cold winters, it's little surprise that Scandinavians know how to create swoon-worthy interiors for Christmas – and the wonderful news is the crisp, minimalistic look is easy to replicate!
I already had most of the decorations at home, and managed to pull this Scandi-inspired table setting together for under $100. So, with Christmas now just an exciting few weeks away, here's a peek at how my family will be dining this Christmas, and a few tips to help you achieve the look at home.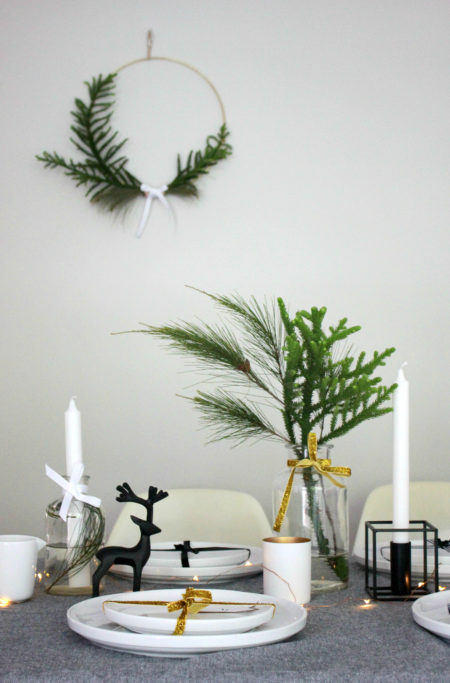 Keep it elegant and understated, by opting for a monochrome palette. Group decorations in uneven numbers and add touches of gold or silver for a festive touch.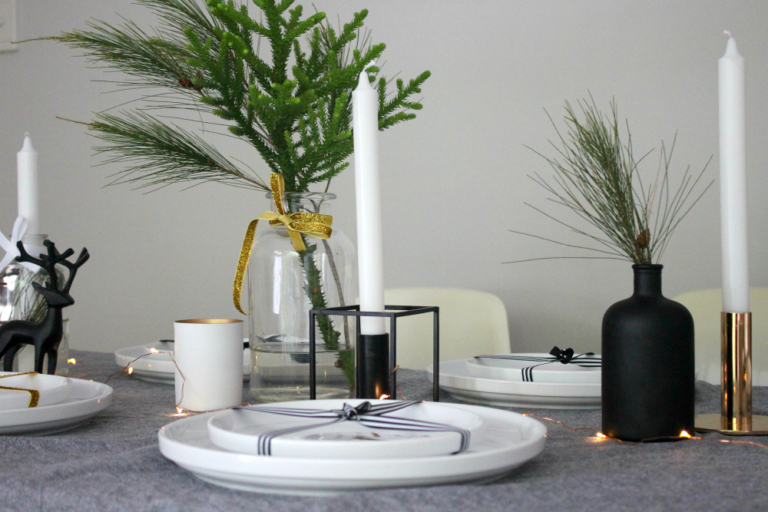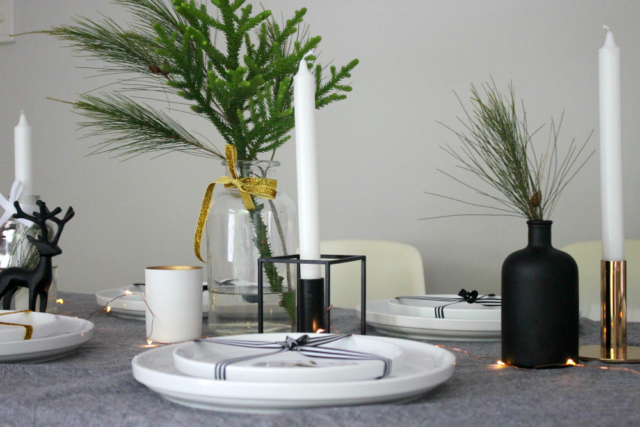 Ditch the tinsel and add a little sparkle with gold ribbon, copper twinkle lights and candleholders.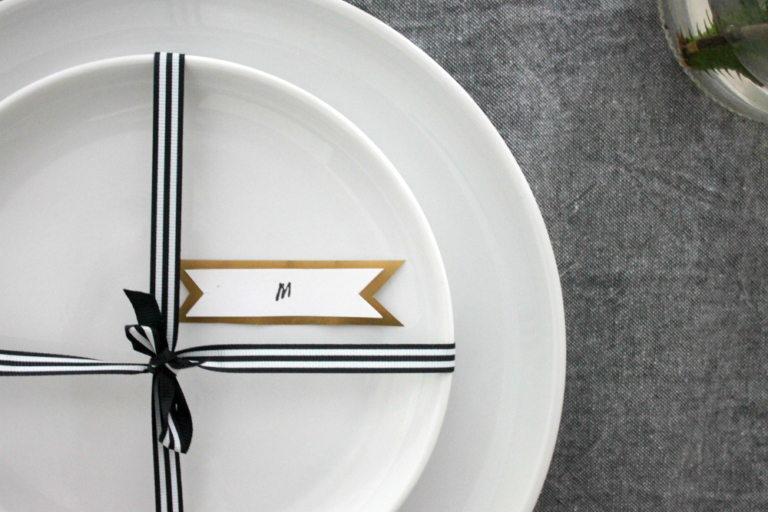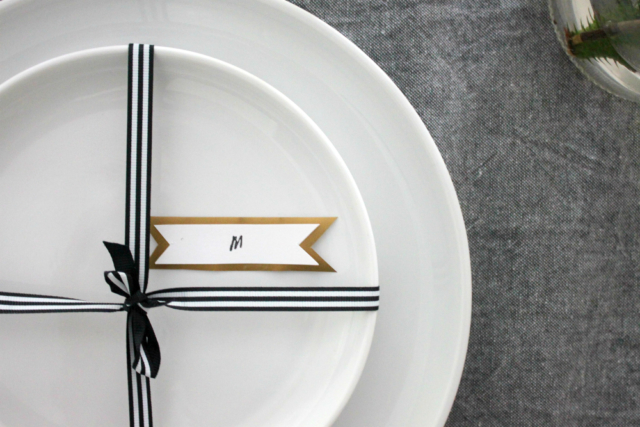 Make your guests feel extra special, with personalised name tags and plates wrapped up like presents.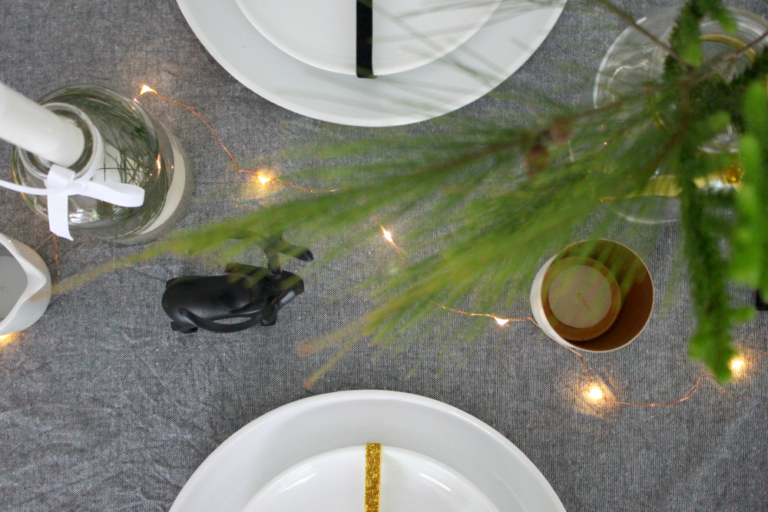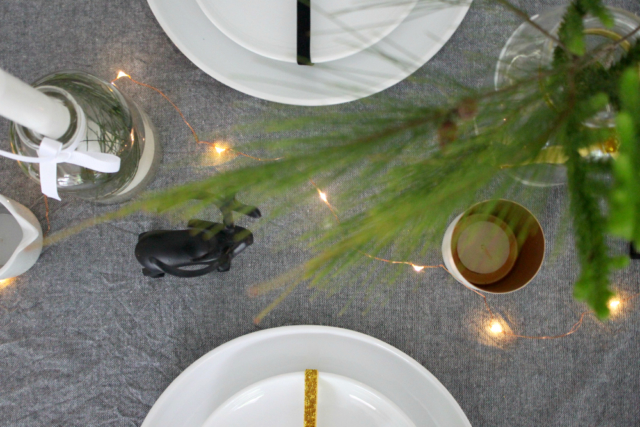 Skip the iron and crumple your linen to add texture to your table setting.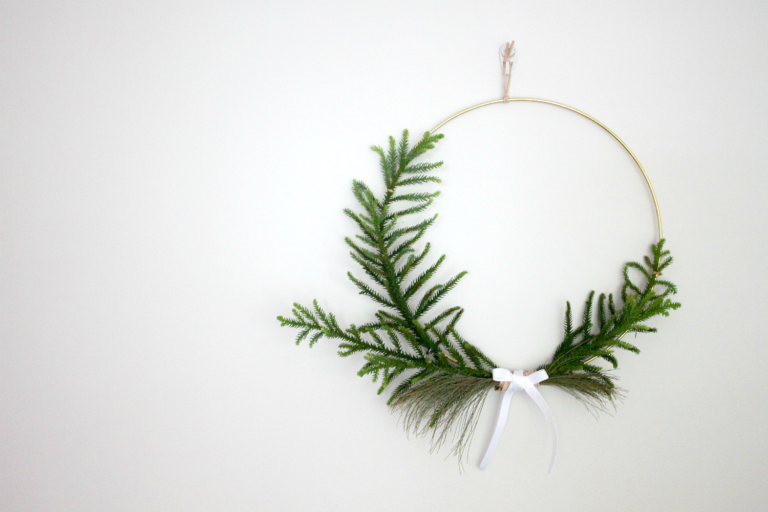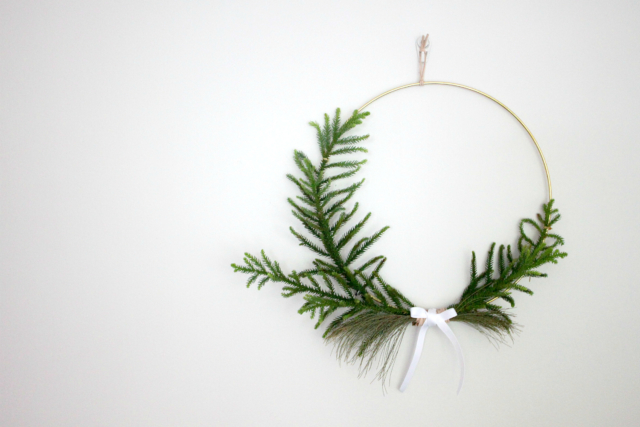 A handmade pine wreath makes a beautiful statement, as does the greenery on the table.
–Lauren Ellis is the feature writer on our sister site Reno Addict.