With the impending arrival of baby number three, Amanda Attwood and her husband Jim, were on a tight renovation deadline. Completely a large-scale reno in just four months, the couple transformed their tired and worn Queenslander into an open-plan family friendly home.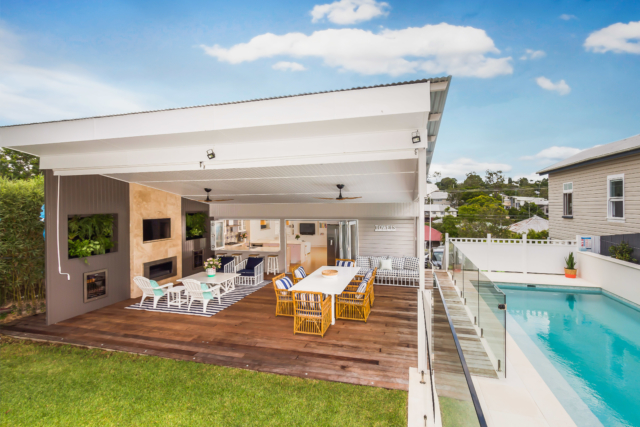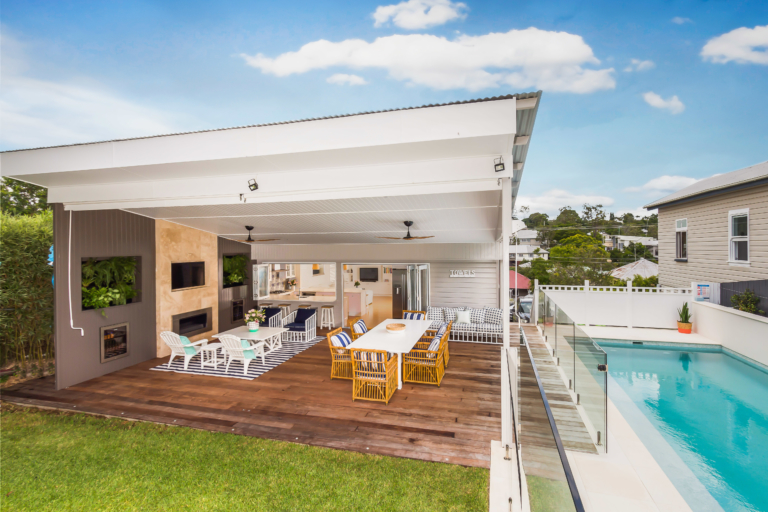 "The house was ripe for renovation," explains Amanda. "It was in some serious need of an intervention and definitely needed some love!"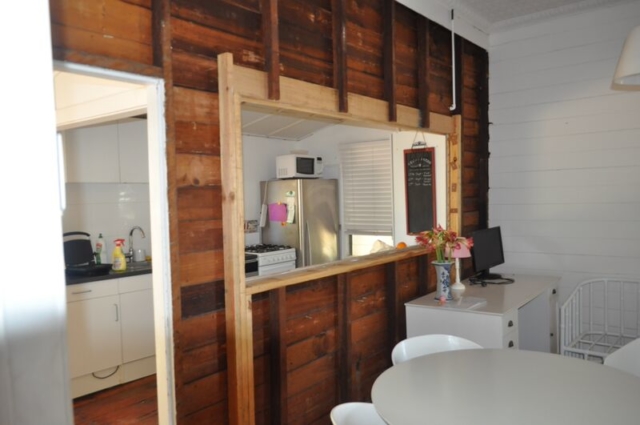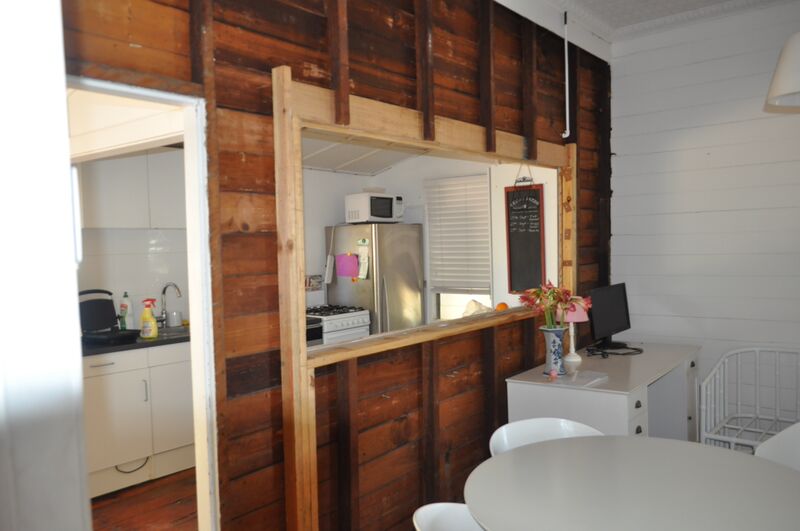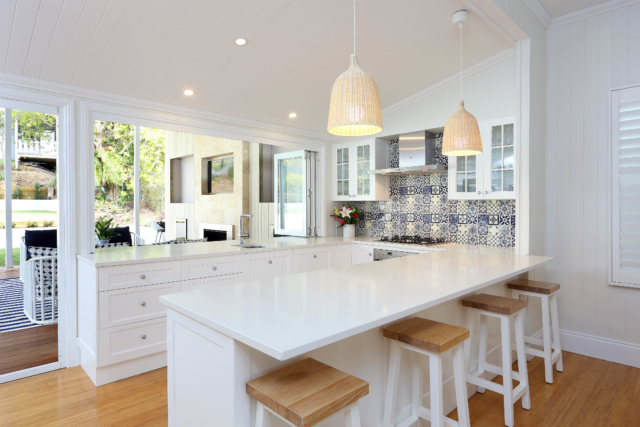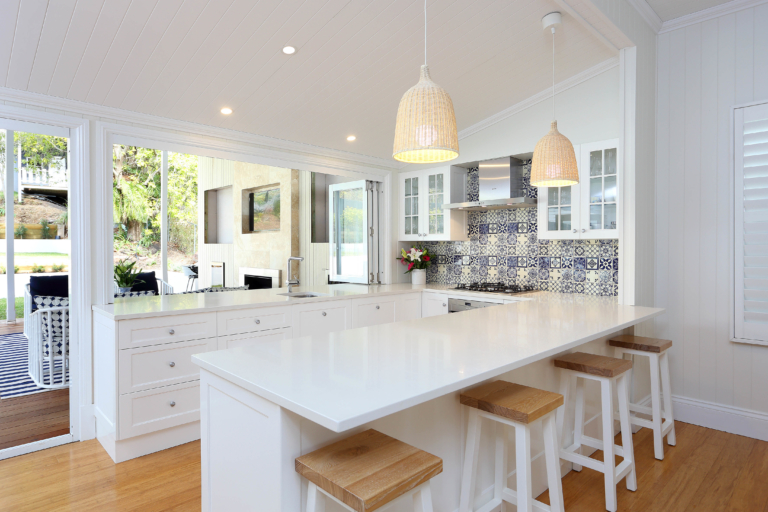 With her husband a seasoned builder and owner of Brisbane business, Divine Renovations, the couple were well equipped to take on an extensive project. Changing the internal layout and opening up the back of the home to create an indoor/outdoor living space, the new layout is ideal for their young family. "Opening the kitchen up and using bi-fold windows and doors has created such a lovely aspect and is perfect for the kids," says Amanda. "I can be cooking dinner and watching them play anywhere in the yard – including the pool. And with the new heated outdoor area, we can also enjoy the space year round."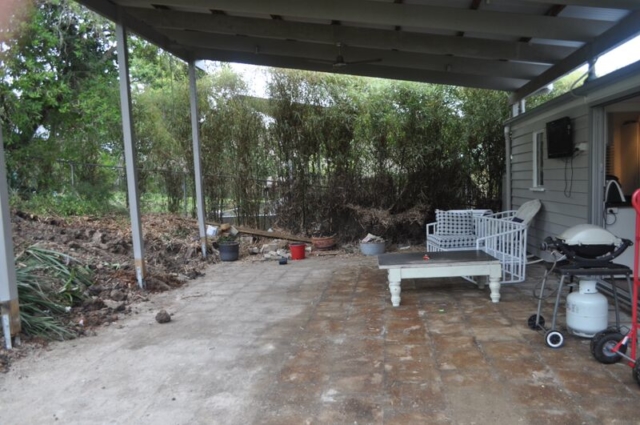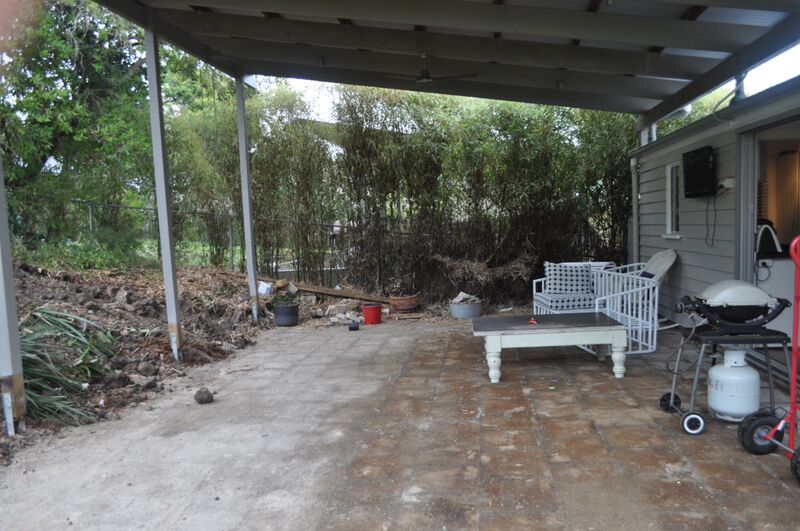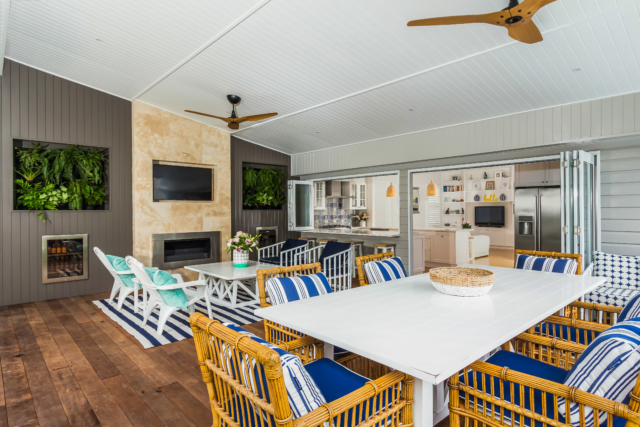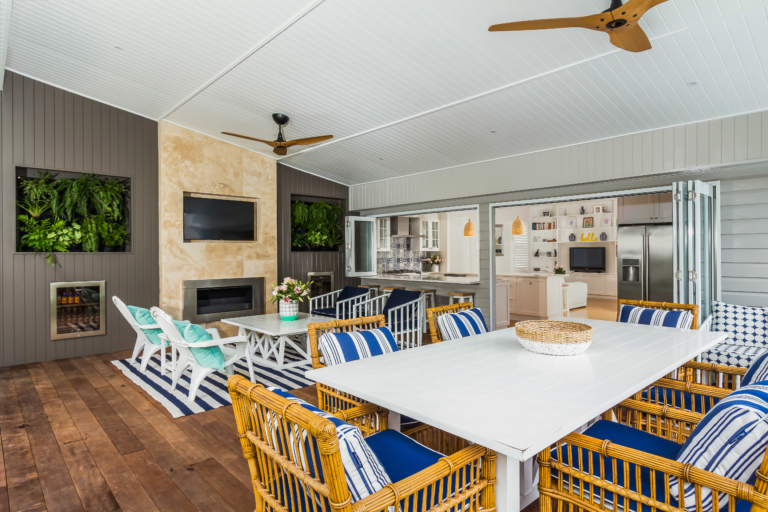 Alongside the outdoor transformation, the kitchen and bathrooms were renovated, a wall was removed between the kitchen and living area and new walls, ceilings and lights were put into all the rooms. "Internally we made some significant layout changes that have made a huge difference to how we use the space. Removing the wall between the kitchen and living room and creating a custom TV/display unit has totally changed the house, and the display unit was also our biggest bargain."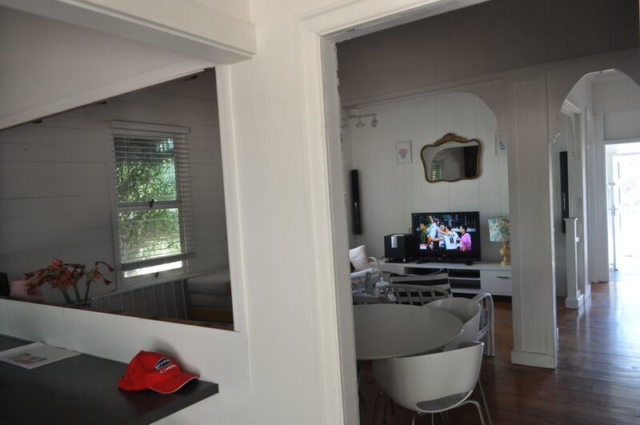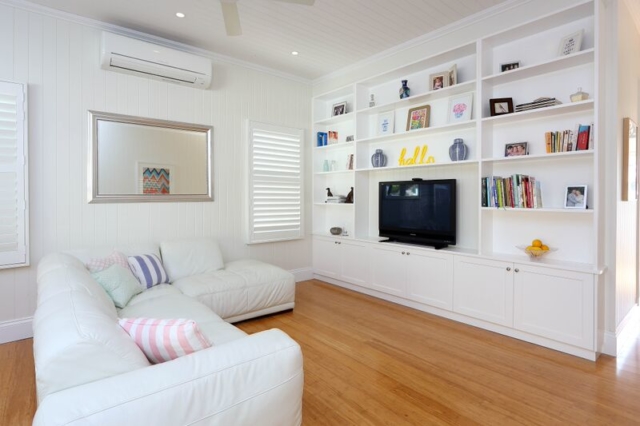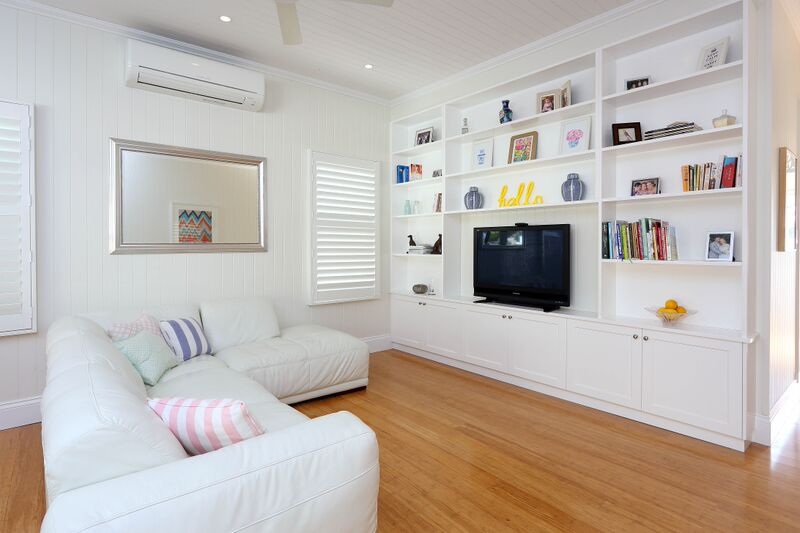 With the renovation costing $250,000 and the house being purchased for $445,000 in 2005, a recent bank valuation estimated the Queensland property's worth to be $1,000,000. Giving them a tidy profit, should they wish to sell.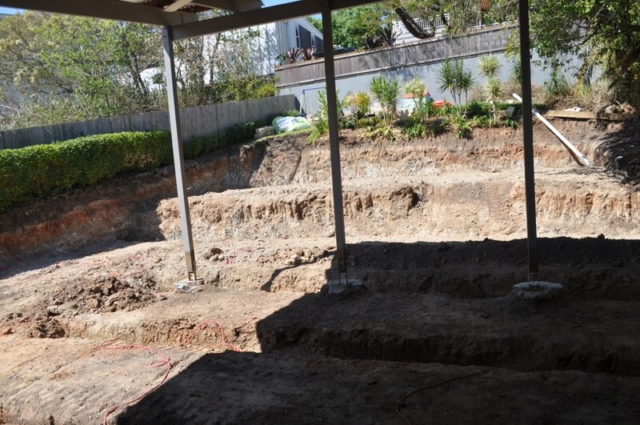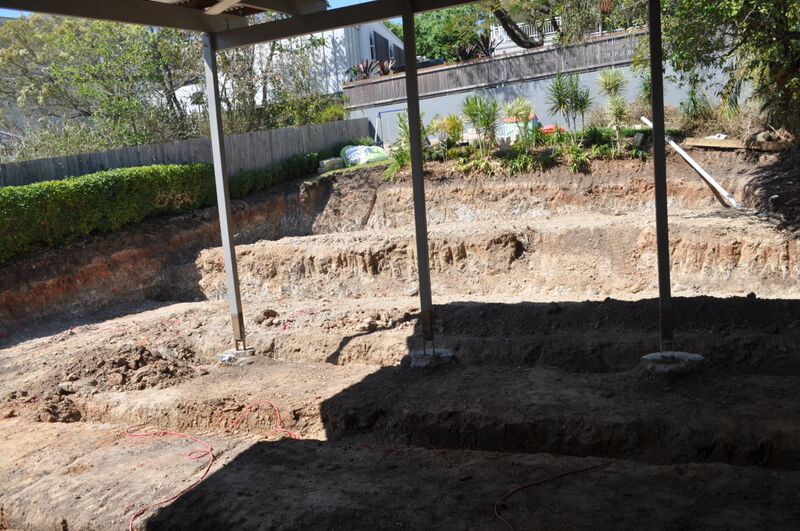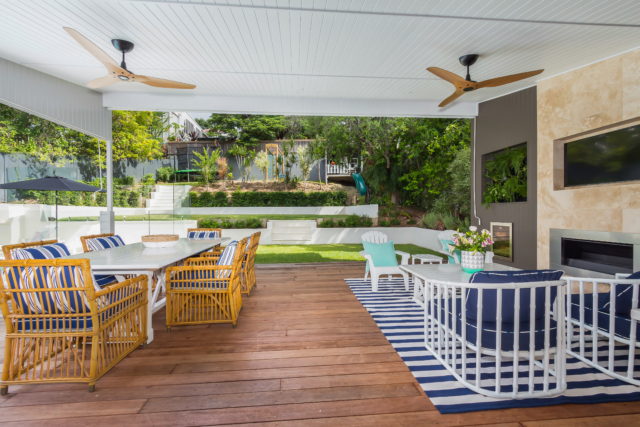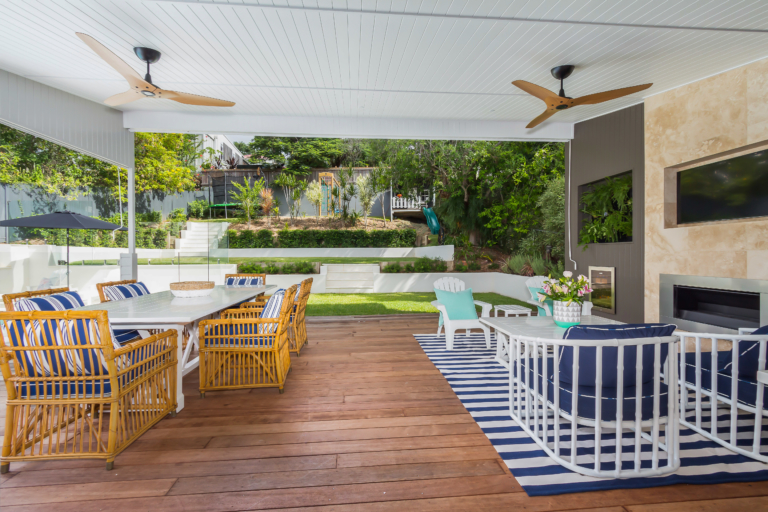 However, while selling is not on the cards at the moment, there are many lessons Amanda will put into play should she renovate again. "Don't rush into design decisions. Explore options and ideas rather than making quick or rash decisions. And remember that while renovating can be stressful, it only is if you let it. Accept the challenges and learn to problem solve."