When Alexis Bell and her father first clapped eyes on Leichhardt institution 35 Elswick Street, it was difficult to see the potential. It seemed the word 'dump' was almost too kind a description. "The home had been vacant for 7 years prior to the sale," says Alexis. "It was uninhabitable to the extent that the bank would not provide a mortgage on the property until it had an approved DA."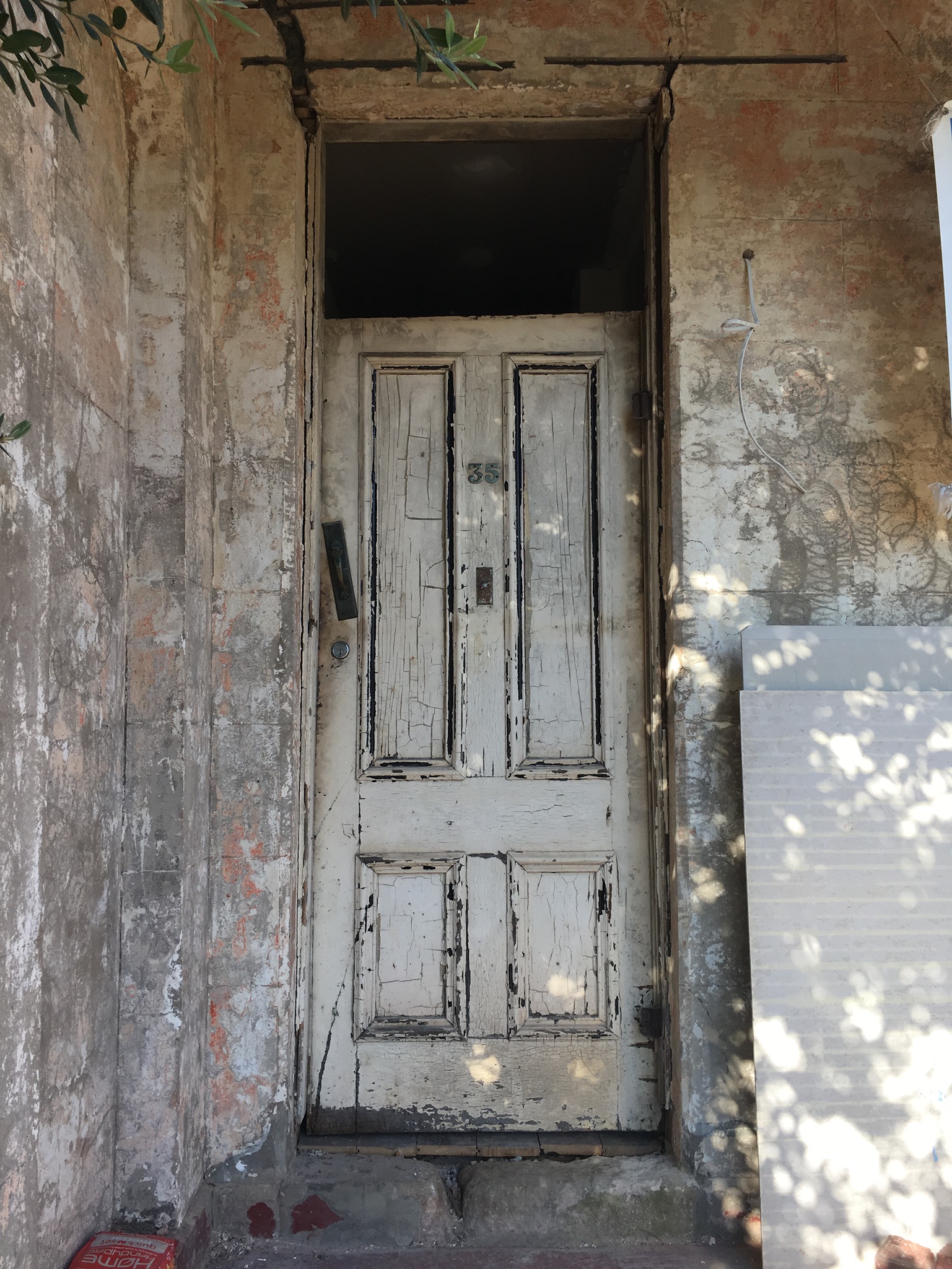 Before – Front of house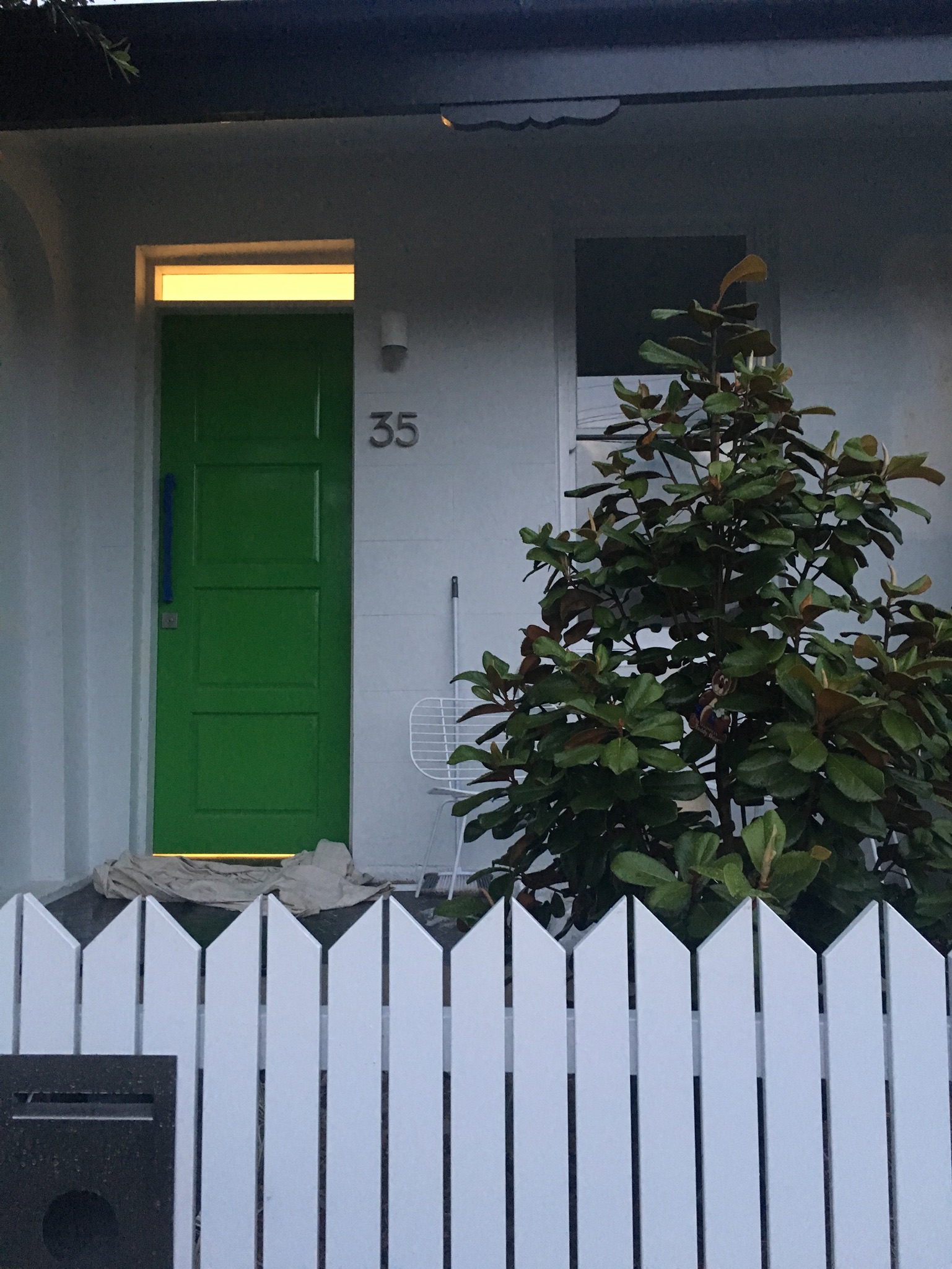 After – Front of house
The 2 bedroom property, which had been last bought in 1970 for the handsome sum of $10,000 (yes, you read that correctly), was truly dilapidated and in need of a complete renovation. There were the usual suspects to take care of: asbestos, extensive cracking and warped walls. But an added challenge was the transition from old cottage to new, modern home. While the renovation required the complete removal of the large majority of existing structures, Alexis was keen to keep a touch of the old-time charm that only a truly original property can bring. "The home [needed to be] completely gutted and the ramshackle extensions removed," Alexis says, "but the original façade and walls of the main cottage were kept and made good."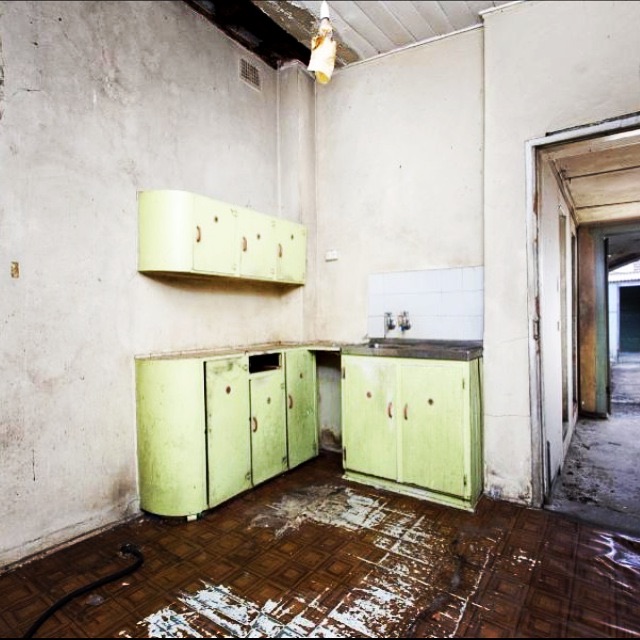 Before – Kitchen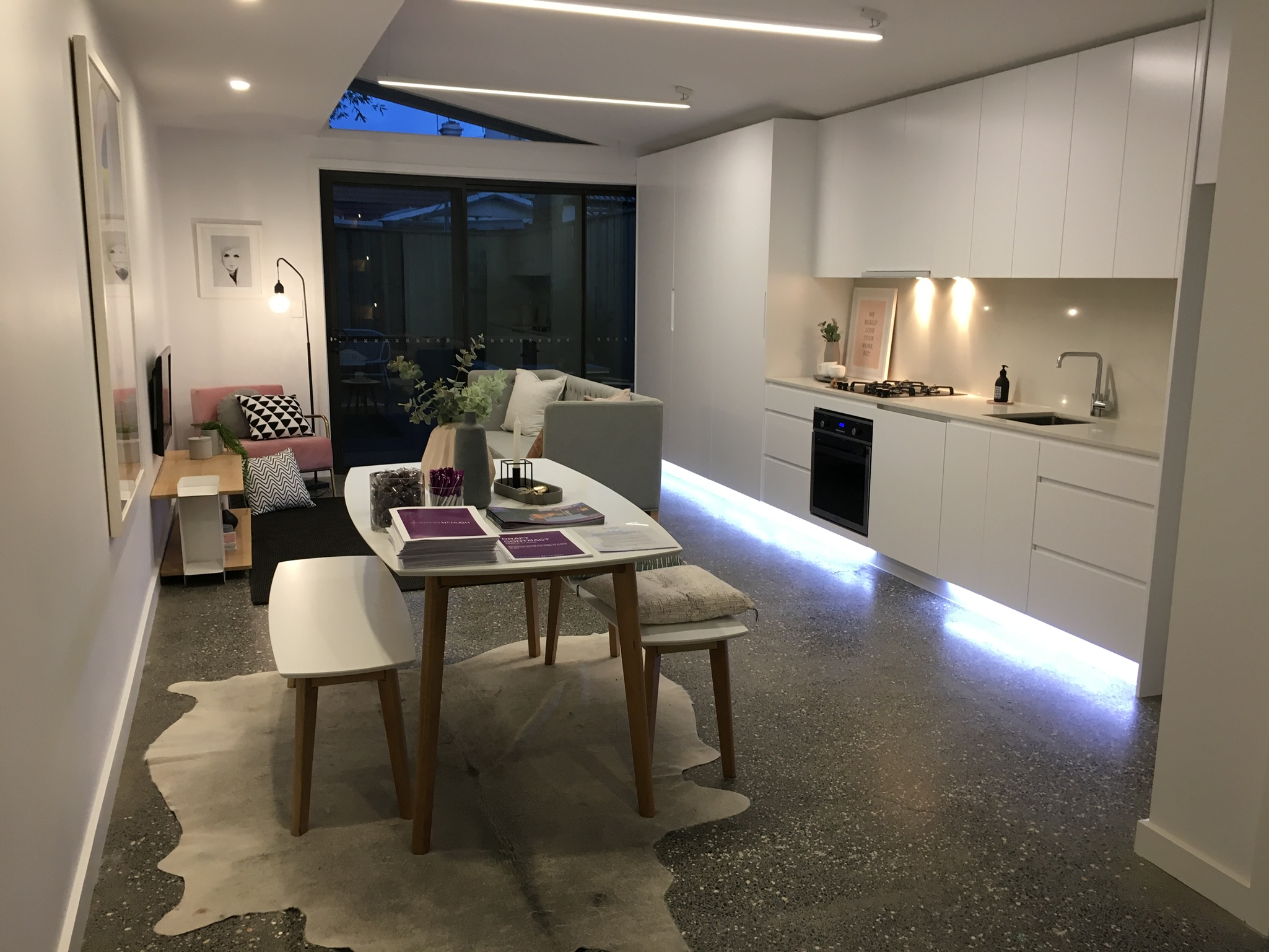 After – Kitchen and dining
Although Alexis and her father are experienced renovators, most recently completing a renovation in Annandale before purchasing the Leichhardt property, there were plenty of unexpected surprises to keep the team (and foreman and site dog Ned) on their toes. "The biggest design and construction challenge was the head height over the stairs to the first floor master suite, due to the aspect of the home," says Alexis. "Due to the proximity to the neighbours, the first floor addition could not be far enough along the home to ensure sufficient head height." Thankfully, the team was able to find a solution with some clever ramping and boxing.
It's probably a good thing that Alexis, her father (and Ned) thrive on the curveballs that come with renovating a property in its original state. "I love every part of the process," Alexis enthuses. "From looking for the perfect place to renovate, working on the plans and design, gaining planning approval and then the challenge of renovating and building." Even the unexpected adds to the thrill according to Alexis, "the decisions that need to be made as unexpected items and challenges pop up are what makes renovating far more exciting than a new build!"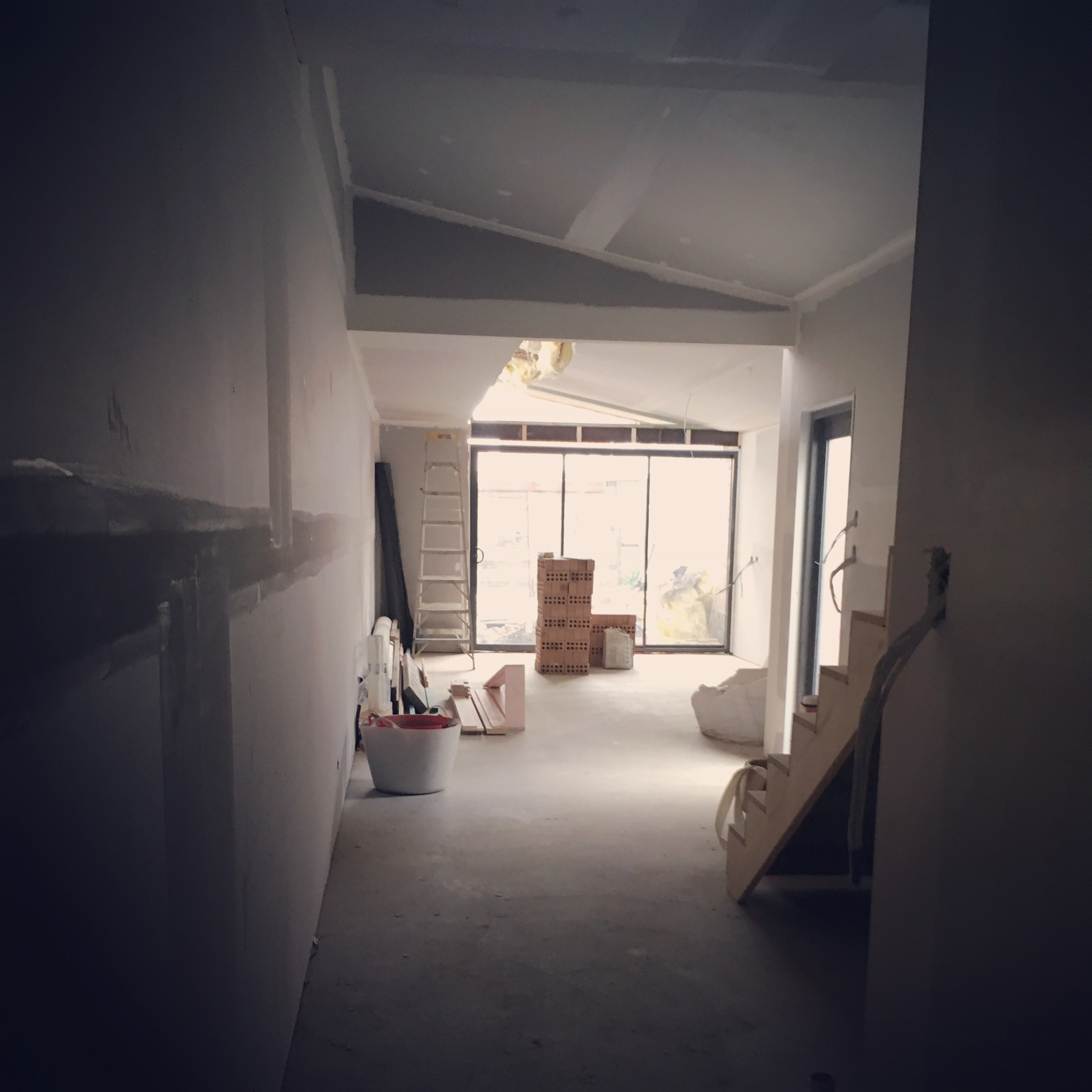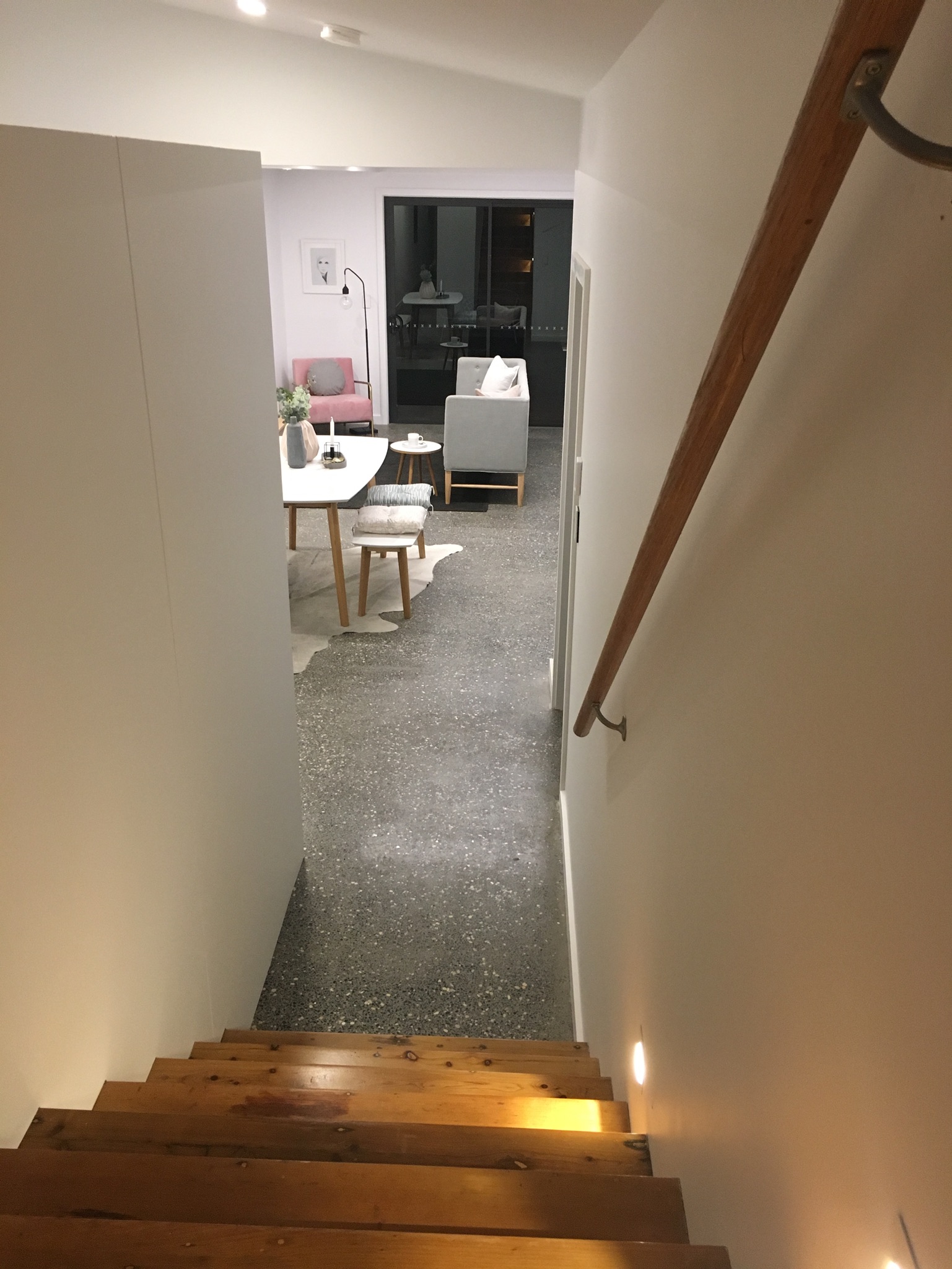 The problematic staircase
With the enormous change in the property, it's difficult to narrow down a favourite feature/improvement but Alexis has managed to pick two. "The best change was the rear yard which went from an overgrown un-level area with a run down shed which we transformed into an area with a seamless transition from inside to out with a timber deck, garden beds and artificial grass area." Alexis also loves standing in the hallway and looking down to the gorgeous new living area and the the main bathroom with its freestanding tub.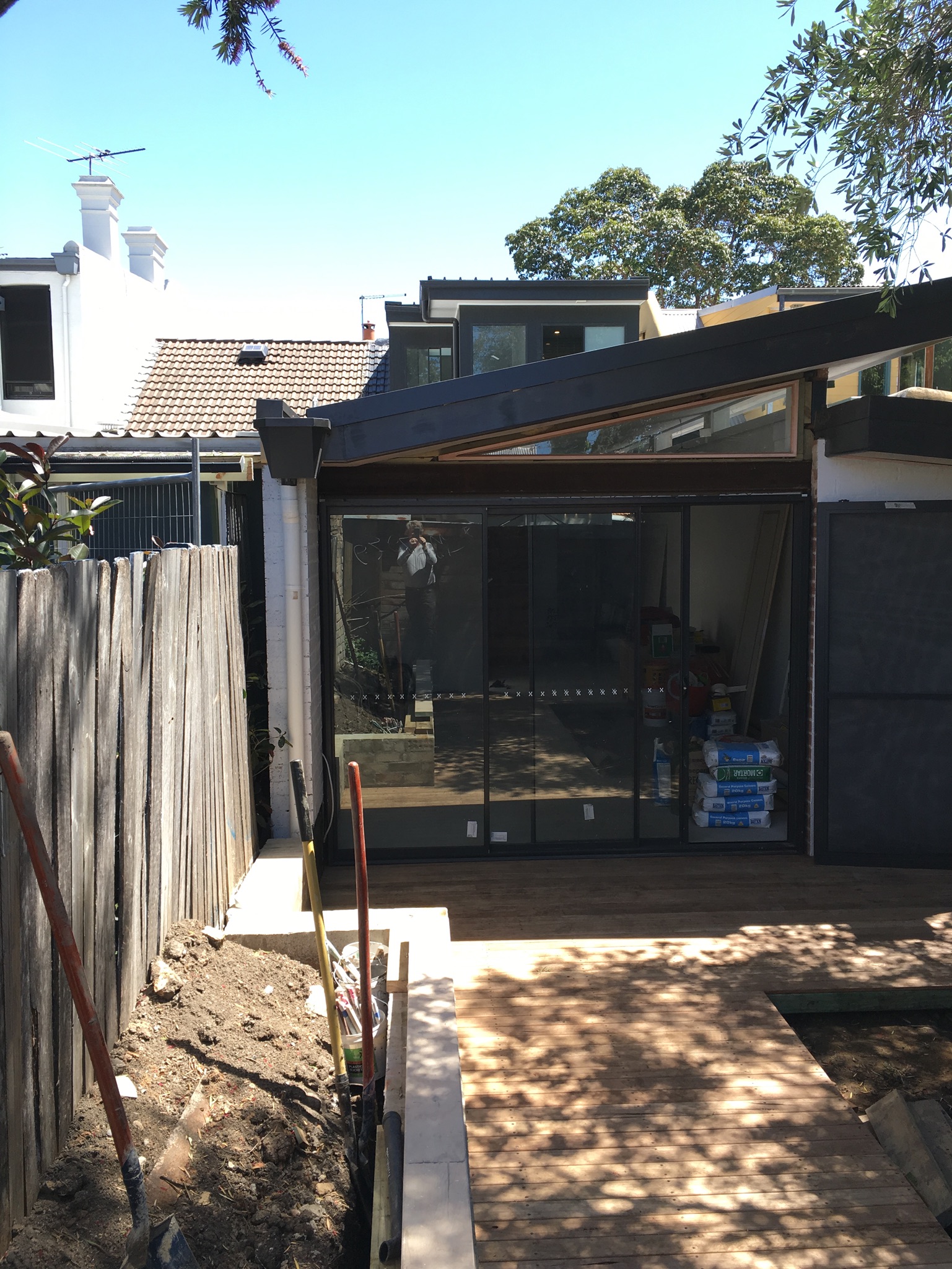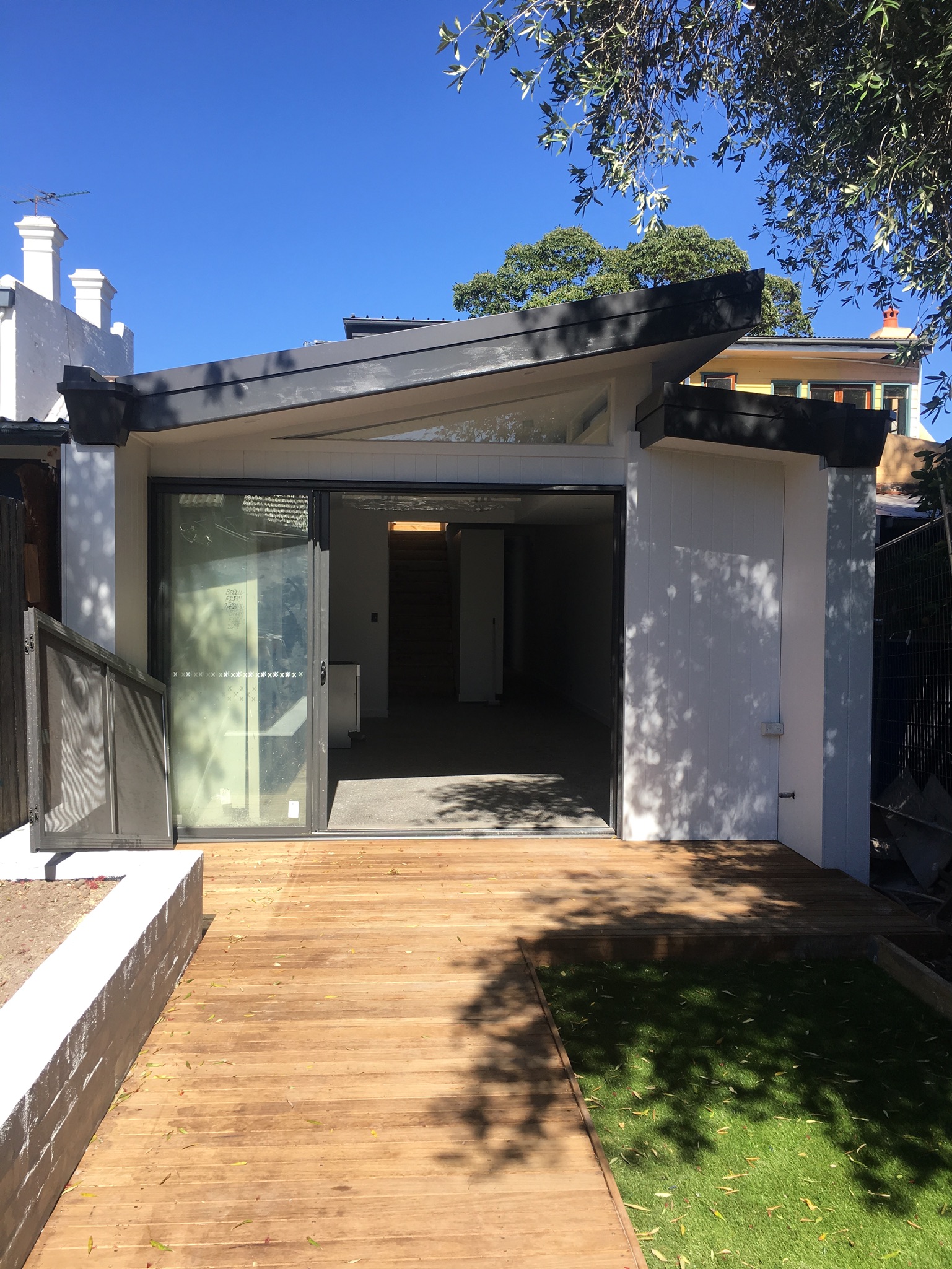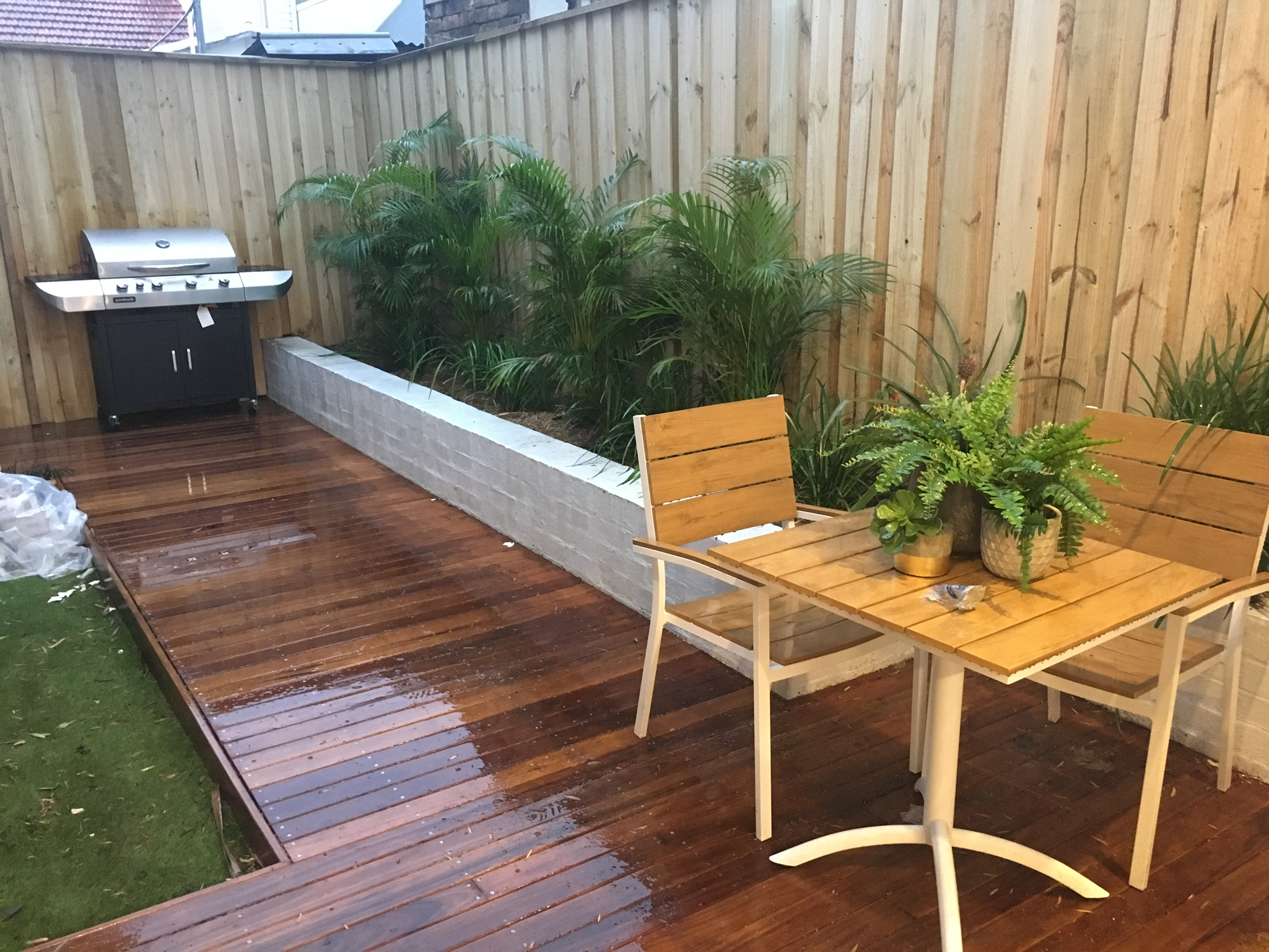 Outdoor and entertaining area
Alexis and the team were ecstatic with the results and have since sold the property for $1.4 million after purchasing it for $900,000 in August 2015. With the renovation costing approximately $320,000, a tidy profit was made and Alex, her dad and Ned the dog have already moved onto their next project, a conversion from farmhouse to modern family home in Lilyfield.
Alexis' best advice for budding renovators? "Look at lots of photos and magazines – but go with your gut and personal style. If you are thinking of selling, I would always stay with a neutral base which can be made on trend with furnishing or easily replaced items such as art or paint colours," says Alexis. And find a good builder! "Good trades will go a long way. It's a daunting and stressful process at times, make it as easy as you can by working with people that understand your vision and who will work with you and talk through the process."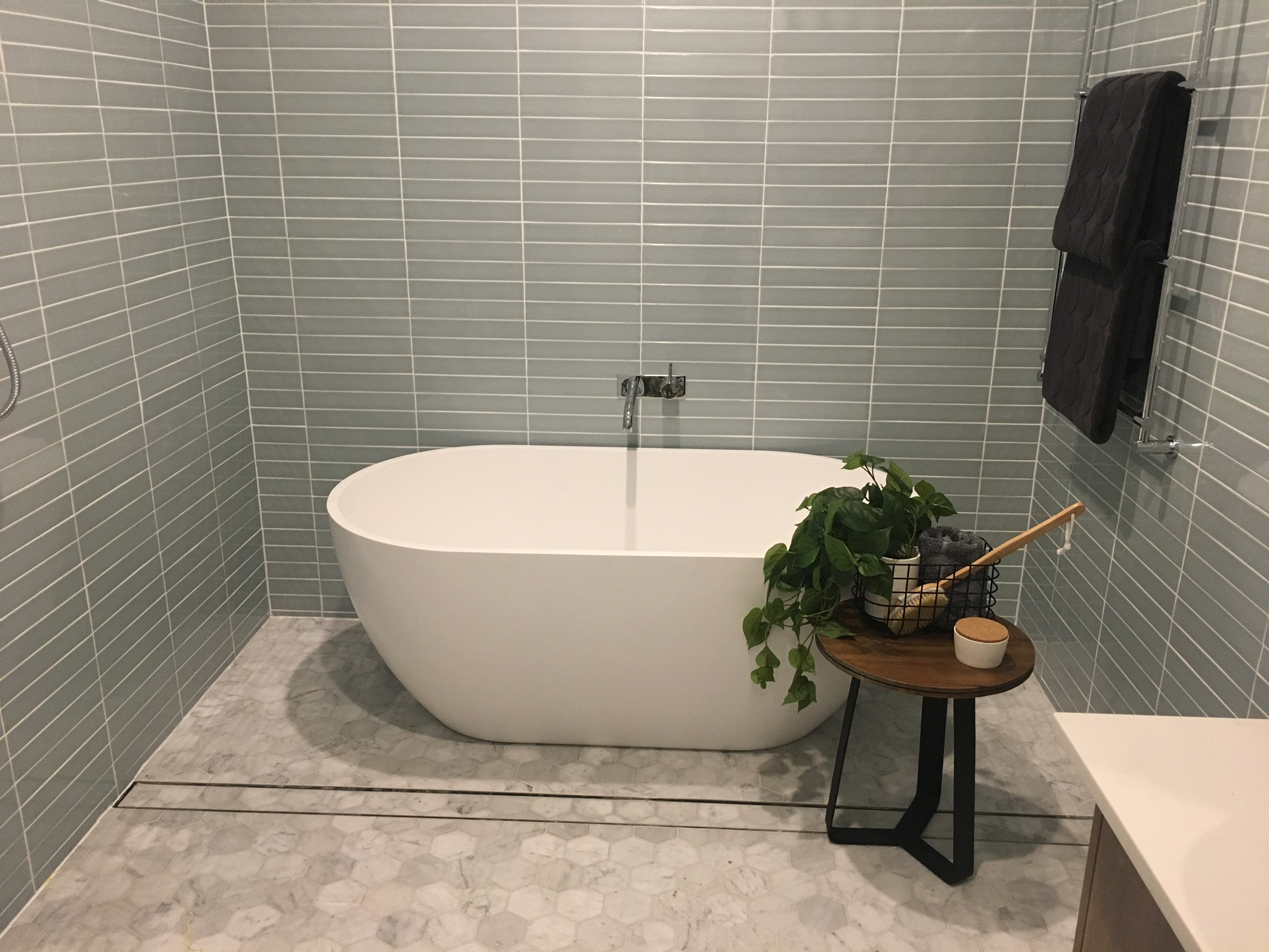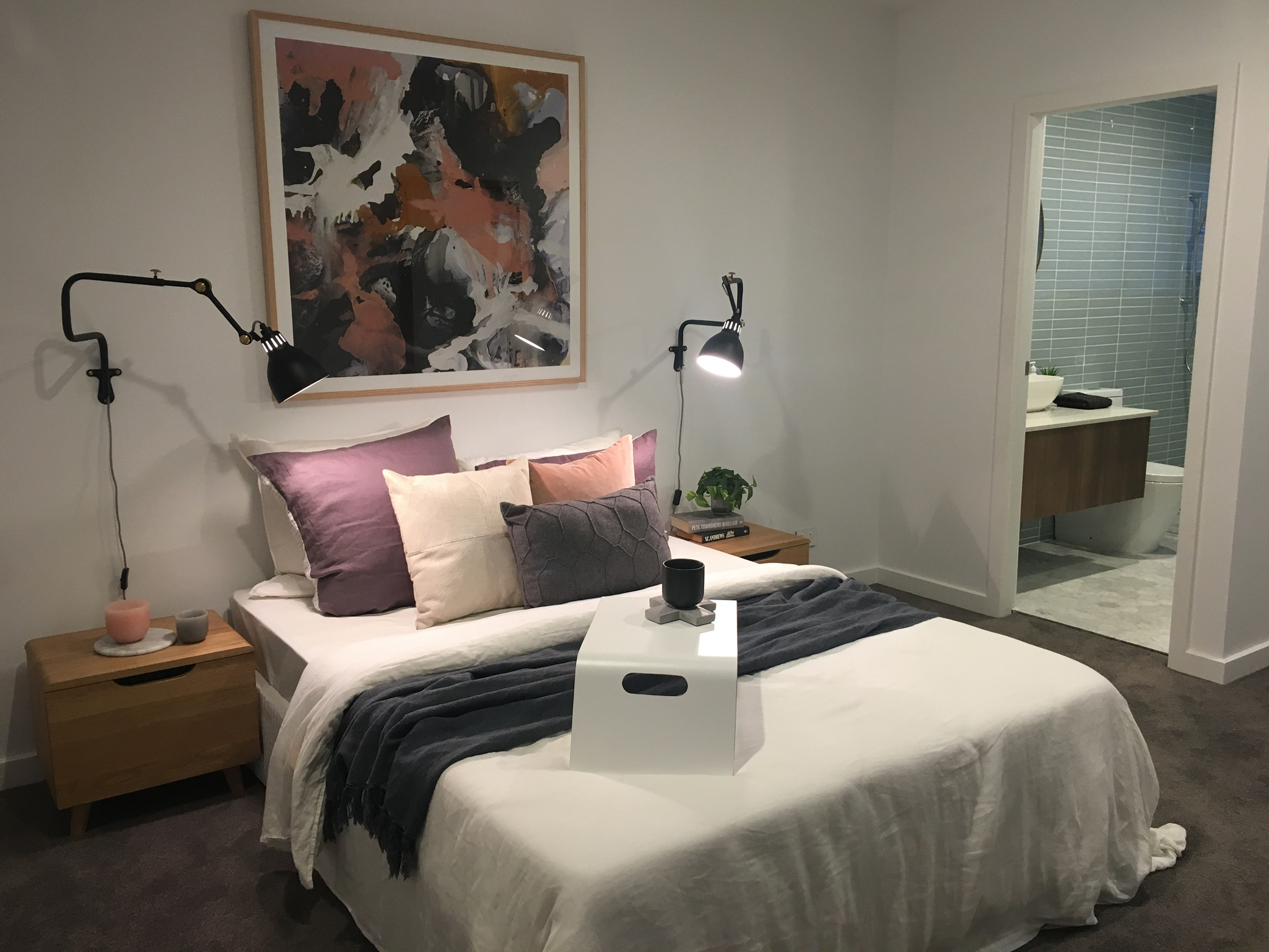 For more Real Renos, check out our archives!