While the gorgeous front of this South Yarra home was built in the early 1900's, the rear sported a fairly uninspiring 1970's extension before architect Andrew Child transformed it recently for a pair of stylish empty-nesters. "The home was being rented out to students when the owners bought it," says Andrew who, as part of the project, renovated the original part of the home too; and all on a fairly tight budget.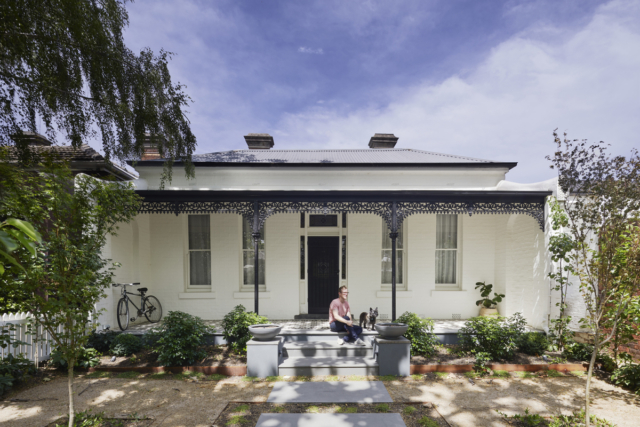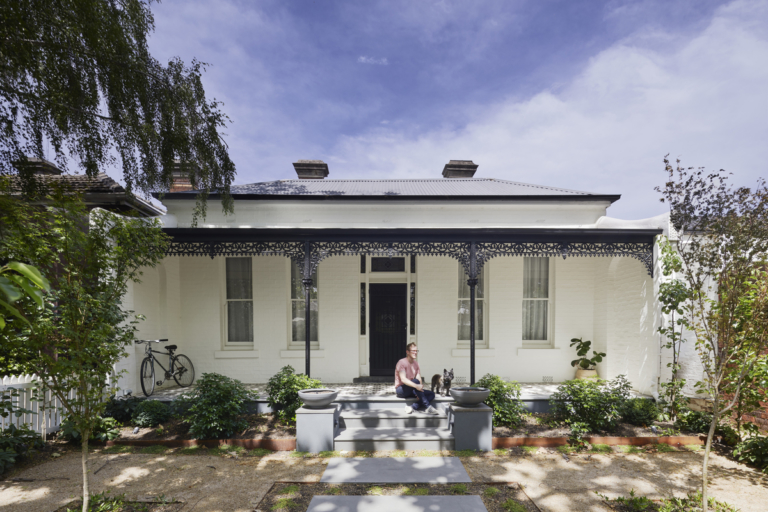 "The front of the home was and is a beautiful old period home with lovely high ceilings, but the back was logical and structurally sound but pretty prosaic," says Andrew. The most dramatic part of the renovation involved removing an upstairs bedroom to create a void above the downstairs rear dining space.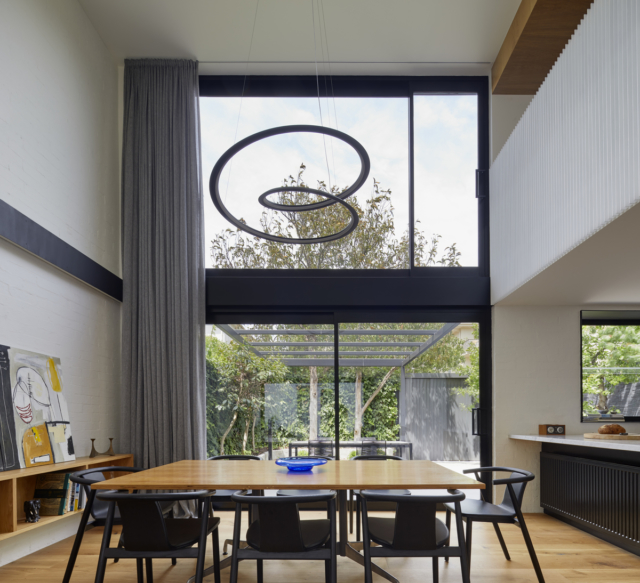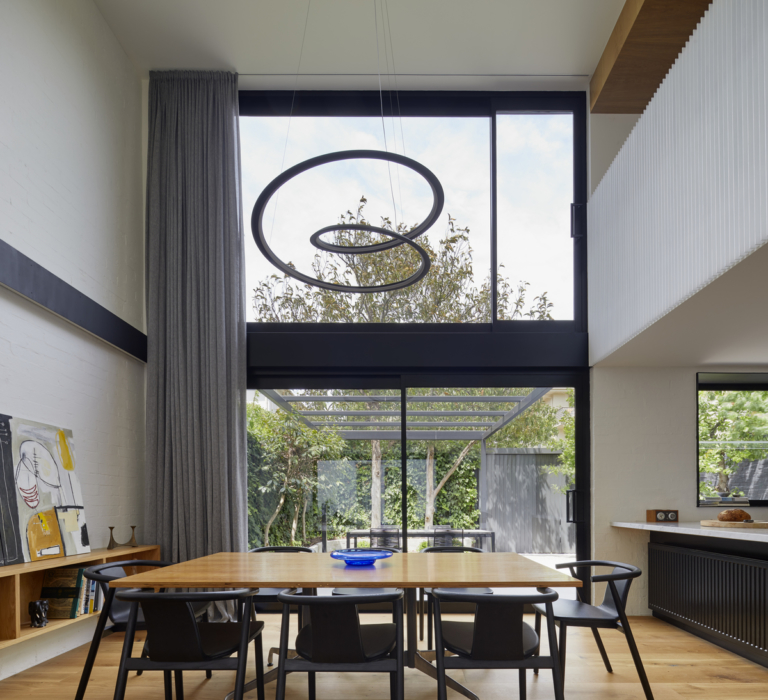 "Removing the bedroom created a double height dining space below and is a new focal point for the home. It has created drama and also opened the living areas to the sky and the trees of the rear yard and surrounding properties," says Andrew. And while reducing the home's bedroom number might sound a little crazy, the original 'student' home was comprised of six rooms – surplus to the owners' requirements.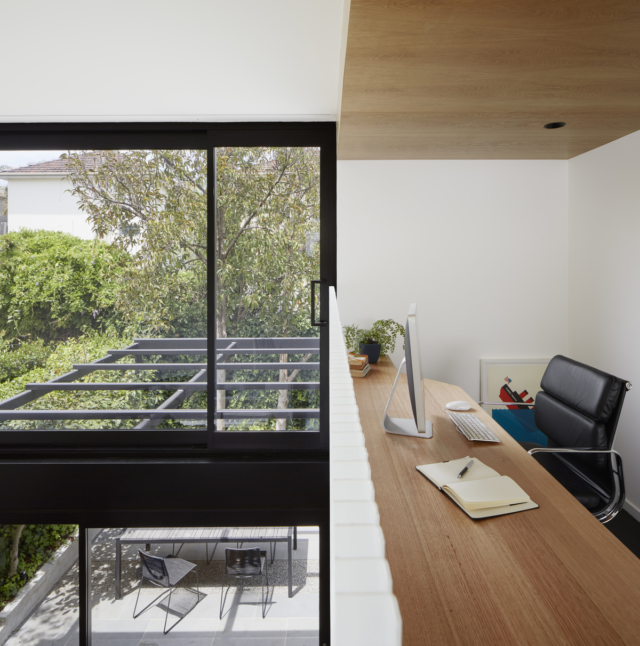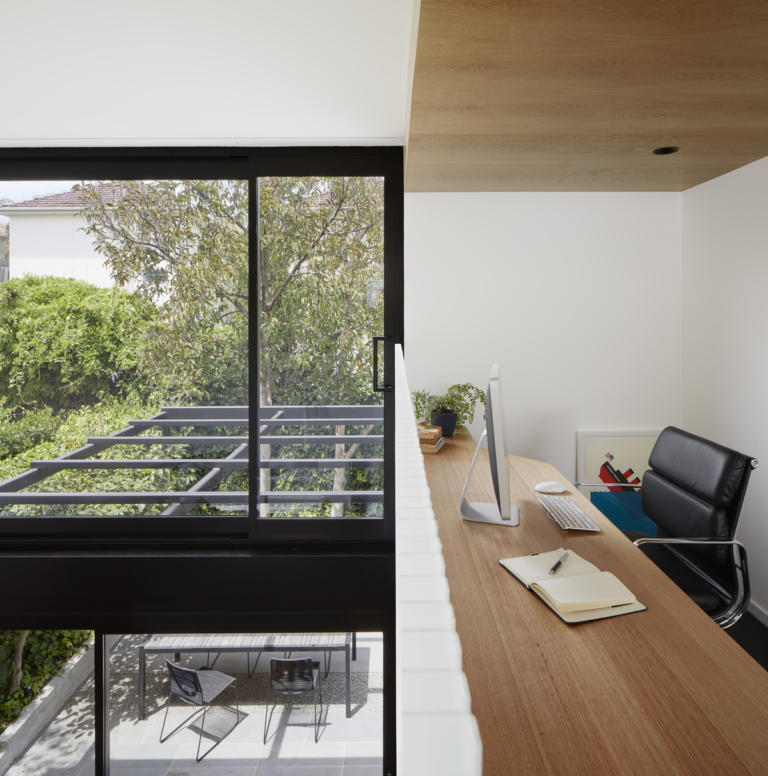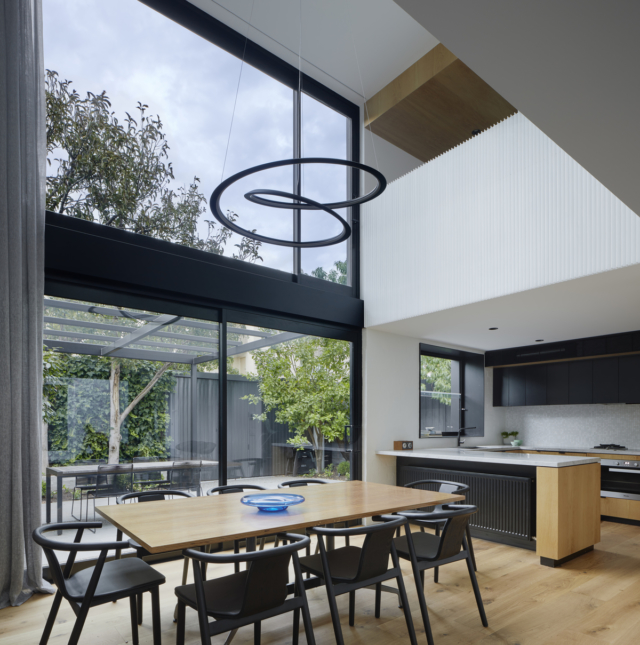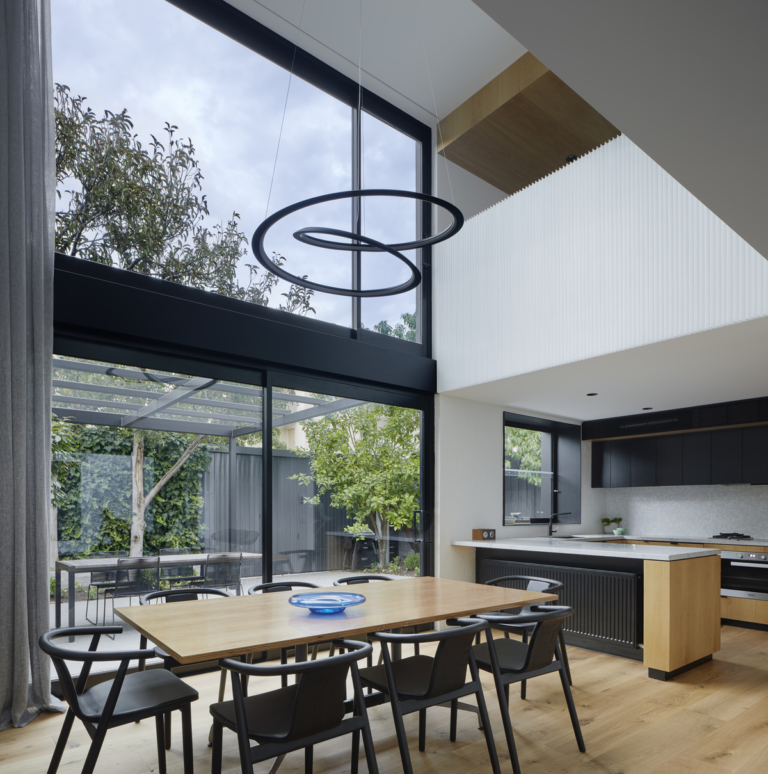 The new kitchen is housed in the old rear extension too, but it's been completely modernised with a mix of American oak veneer and black joinery. The kitchen window was redesigned and now features a unique 'box' design.
"There was already a window in that spot but instead of just replacing it we designed an aluminium box that projects out and provides a bay window. It's openable and can act as a servery," says Andrew who replaced all of the extension's original wooden window frames with new black aluminium versions.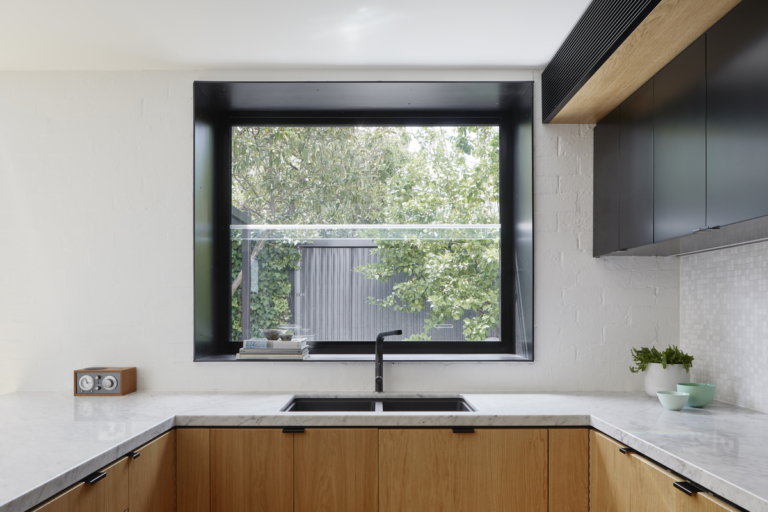 Another significant part of the renovation saw two of the original rooms at the front of the home combined with one half now housing a large and interesting ensuite.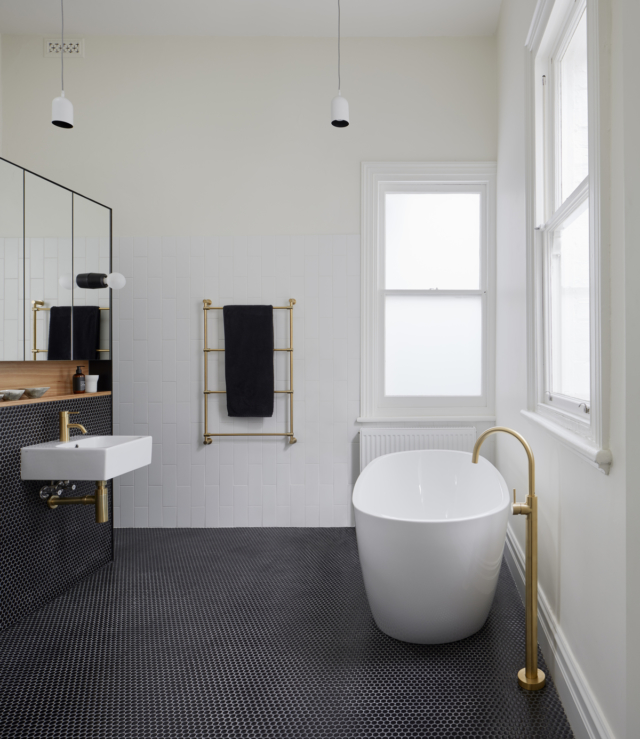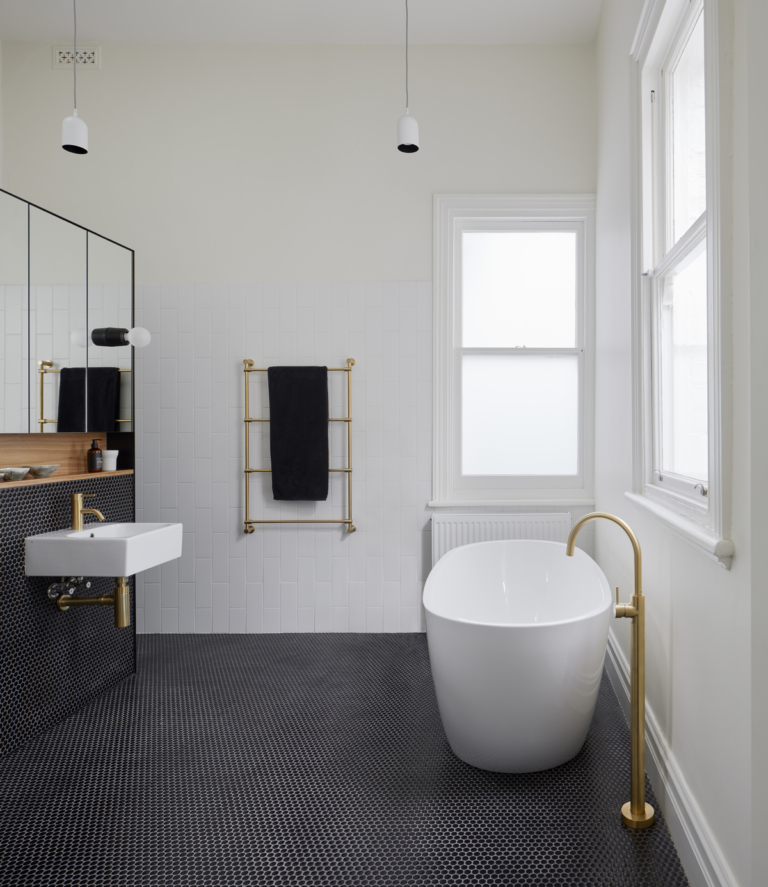 "We wanted to keep the sense of the Victorian room, high ceilings and skirting boards, while integrating a toilet, shower and vanity," says Andrew who designed a wall inside the ensuite that hides the shower and toilet behind. "We kept the wall low so that when you walk in you can still feel the old vibe," says Andrew. A skylight was also installed to light up the room.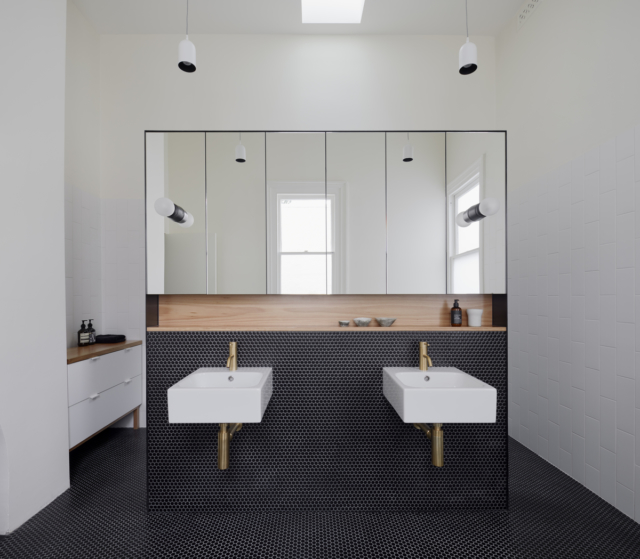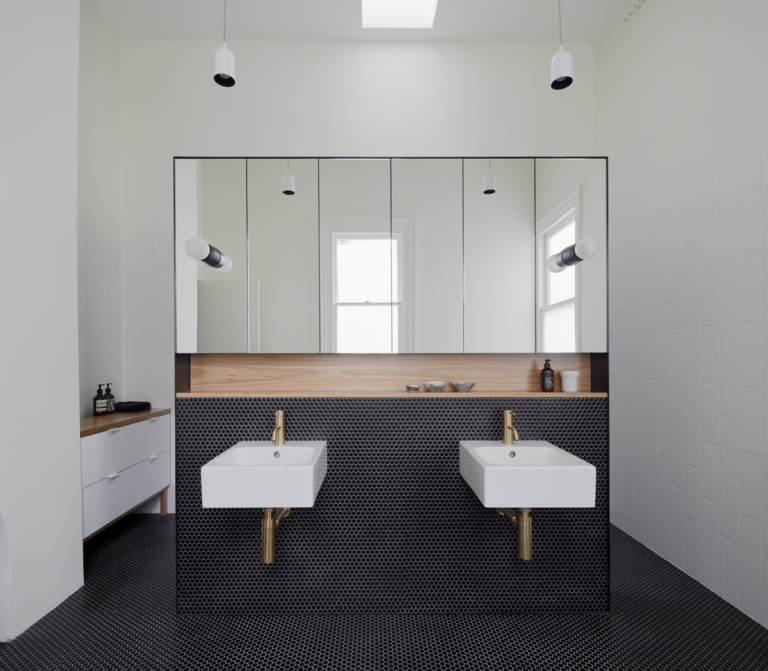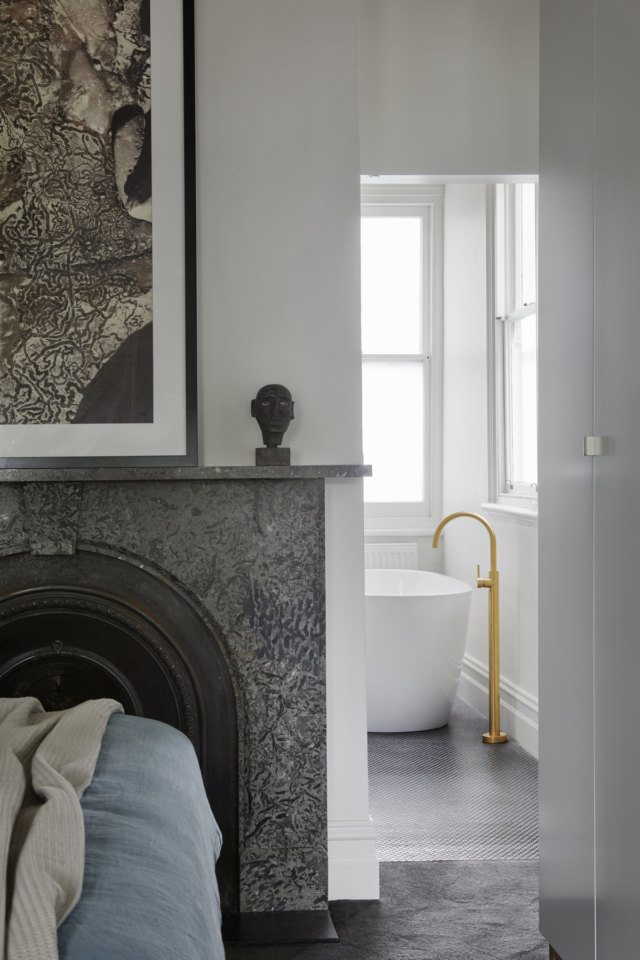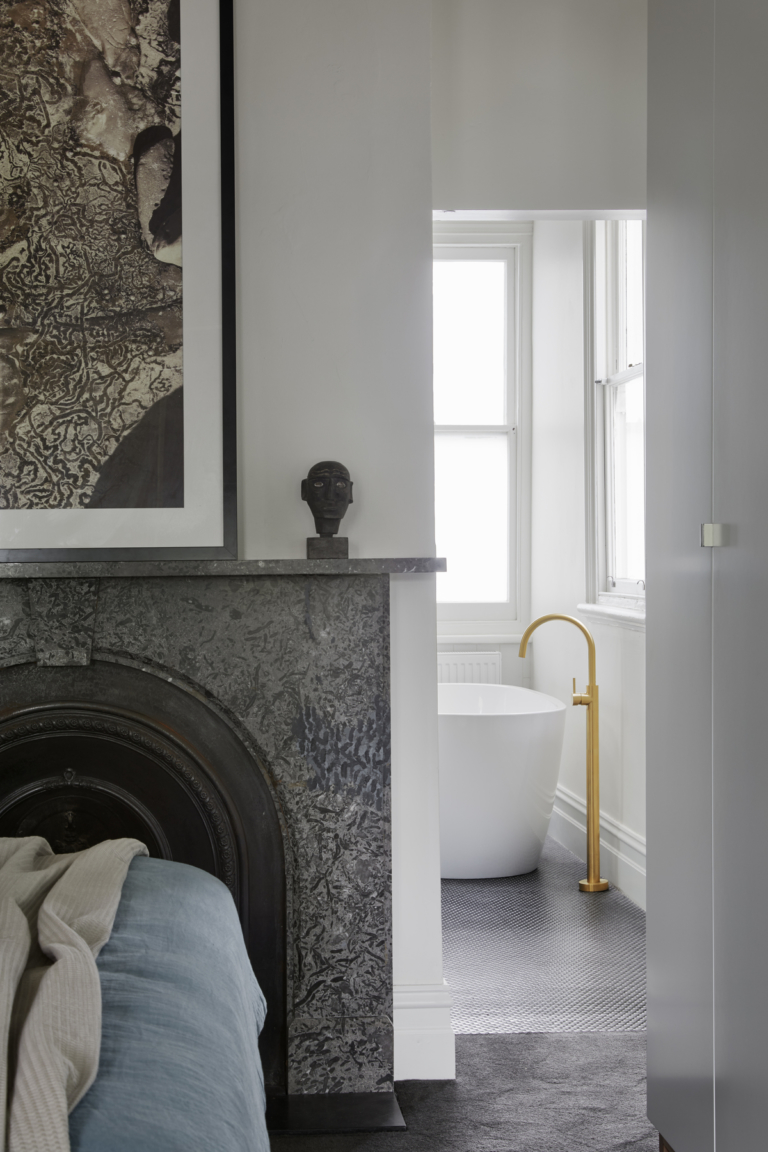 Photographer: Tatjana Plitt
For more on architect Andrew Child | Melbourne downsizers trading mansions for luxe apartments