As neutral interiors often do, this recently designed Adelaide family home uses plenty of layered texture to create an inviting, comfortable space for its inhabitants. "The client was after an elegant and sophisticated feel, yet the design still had to be practical for her young family. Quality pieces that lasted a long time were also important," says interior designer Carissa Jade Dennis.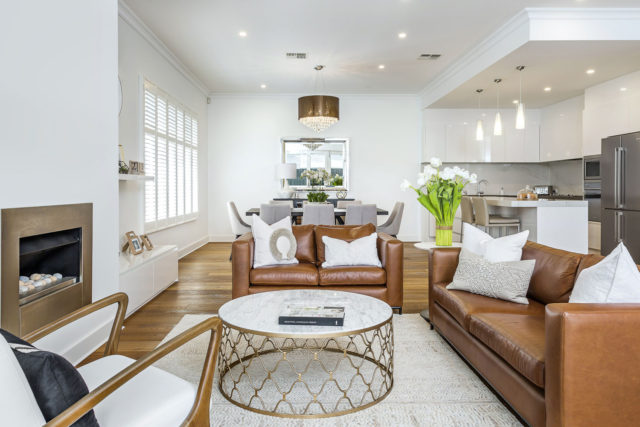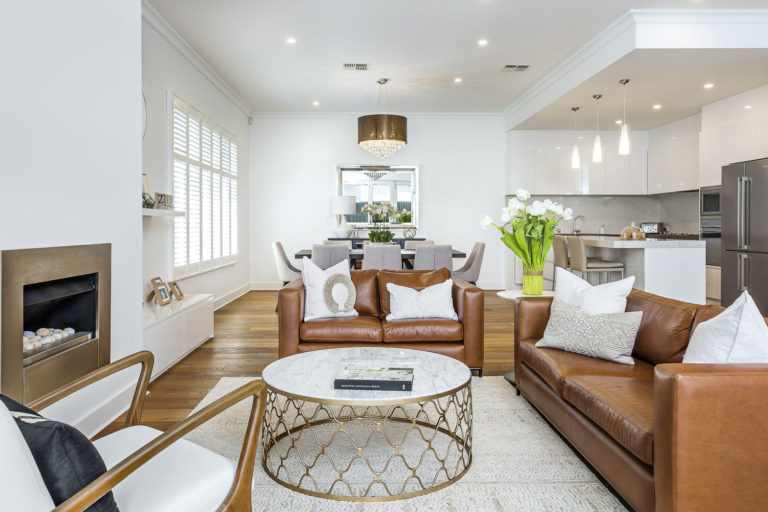 "I would describe the space as contemporary in style with a touch of elegance and sophistication.  However, it was also important to keep the space feeling inviting and warm, and this was created through the layering of textures and materials to add visual interest and depth," says Carissa who adhered to a neutral colour palette of white, beige and black with pops of tan leather.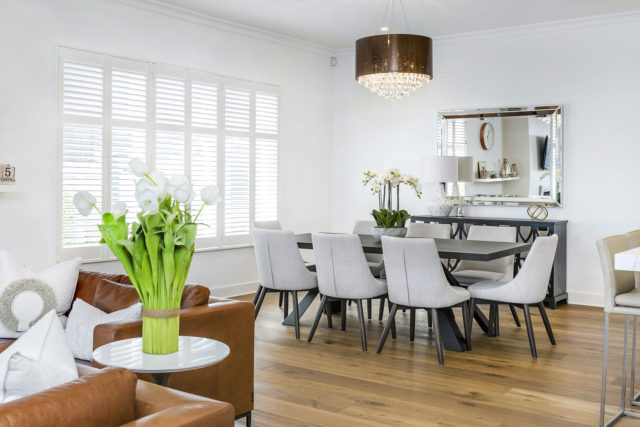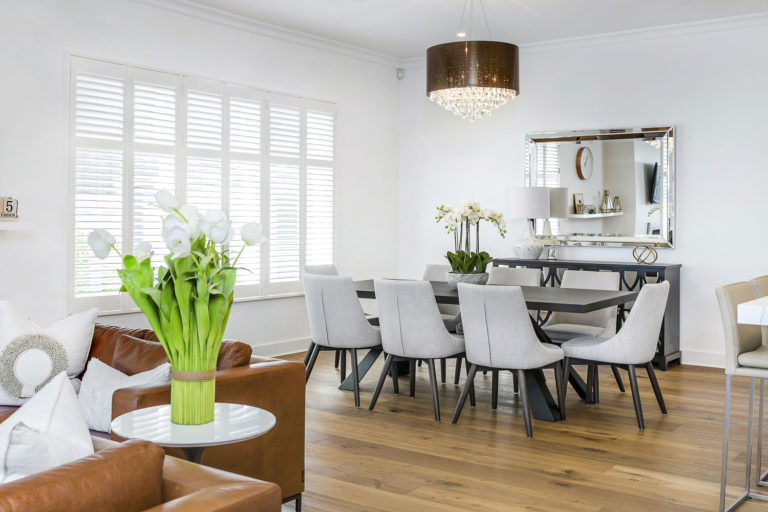 "We decided to restrict the colour palette to neutrals and blacks to really allow each individual piece to stand out.  We introduced interest and depth to the space through beautiful materials and textures.  The beautiful tan leather lounge suite, against the soft wool rug creates a warm and inviting feel while the stunning copper and marble coffee table really anchors the space," says Carissa who loved seeing the reaction of the home's owners when they first saw the space. "I loved seeing the transformation from the initial design concept on paper come to life – it was amazing! The reaction from both homeowners was also my favourite part, as they were just so happy and thrilled with how the space turned out! Their dream home was complete."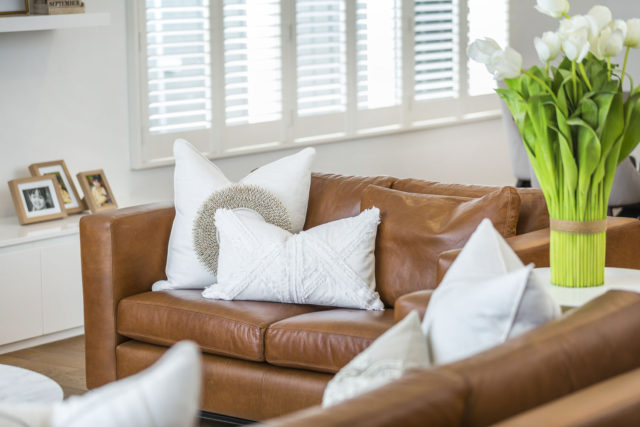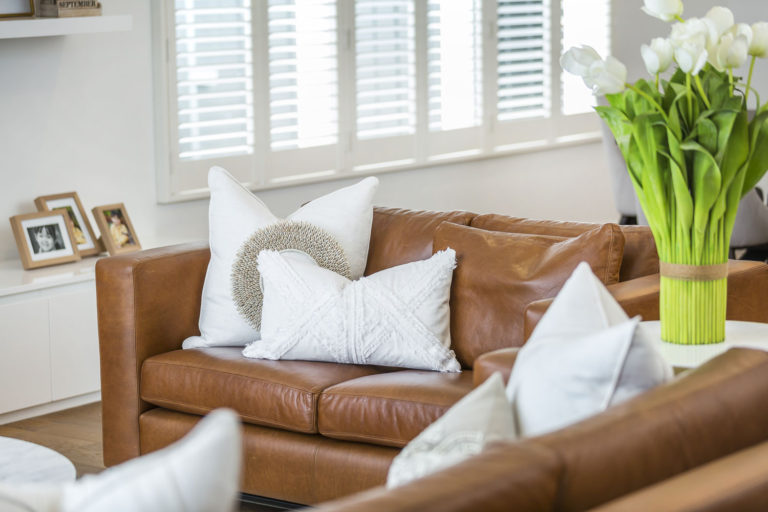 An experienced interior designer, project manager, interior architect, stylist and visual merchandiser, Carissa is most at home when creating. "For as long as I can remember, designing and creating has been my passion and I have always believed that custom design can be achieved with a little imagination and creativity, and that beautiful interiors don't always mean a hefty price tag!"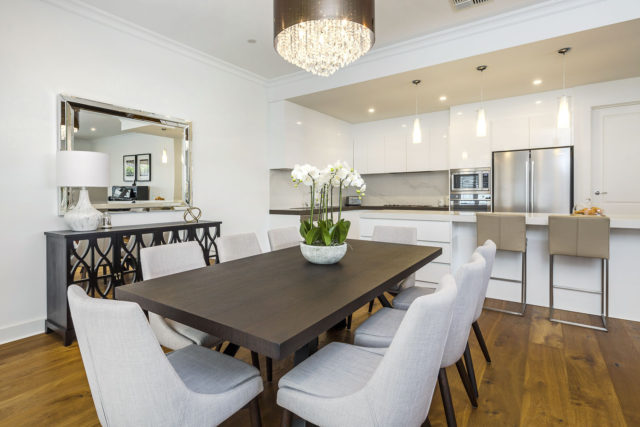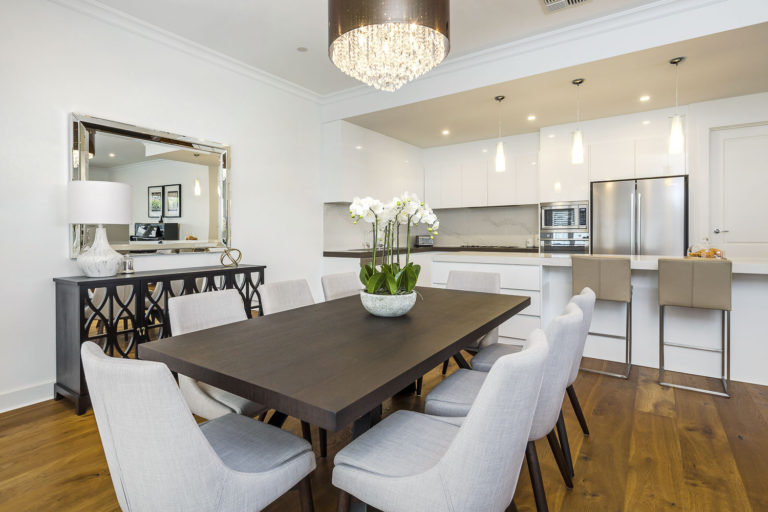 Check out more of Carissa's work online.