With more than 110 renovations under her belt, Naomi Findlay has seen it all when it comes to overhauling houses. And with that experience comes plenty of exposure to the pitfalls of renovating which is where the idea arose for her new renovation app, Rapid Reno Mate, which is designed to keep track of your time, budget, trades and more.
"It gives renovators everything they need in their hand from start to finish to keep them on time, on budget with quality products and quality suppliers. I wanted to create a simple solution to help renovators at any stage of their journey," says Naomi.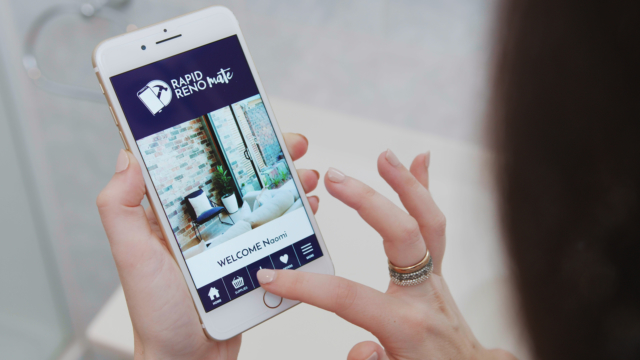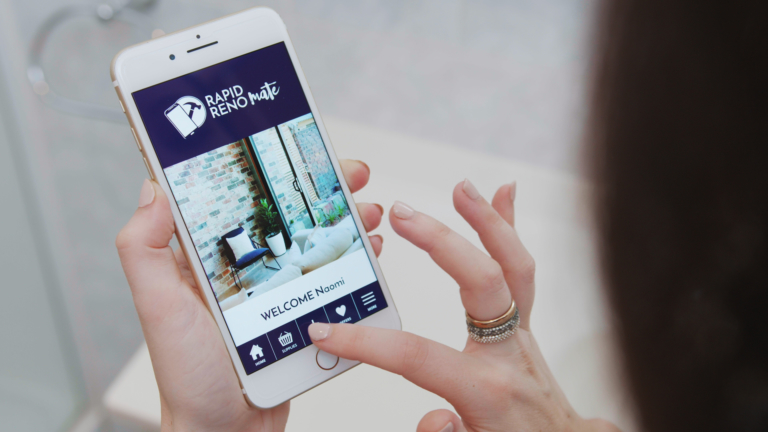 "You can plan your projects, develop and track your budget, manage your trades and worksite, select your products and find the nearest supplier. Plus, it gives you access to exclusive member offers as well as plenty of inspiration for your project and DIY tips," says Naomi.
The ability to source products at a price is perhaps one of the most fabulous aspects of the app. Given renovation costs often blow out, the app can help you find products at the right price while giving you a complete cost for the project too.
Watch Jen interview Naomi about the free app below:
"These are some of the main challenges that home renovators face and we're thrilled to have found a solution. Often renovators see a product they like, but it's a long way out of their budget. The app allows you to establish your price point for your project and then shows you products that are within your budget. It also allows you to know how much the whole renovation is going to cost. You can add in products, trades and anything else you've locked in. You can then track your budget live, either numerically or graphically, all the way through to completion," says Naomi.
And for products that aren't connected to a supplier, Naomi has used national averages, the benefit of which is two-fold. "This feature allows renovators to have a complete picture of their total renovation costs. Plus, if they know an average cost, they can go to their local supplier and know if they're getting a good deal or not," says Naomi.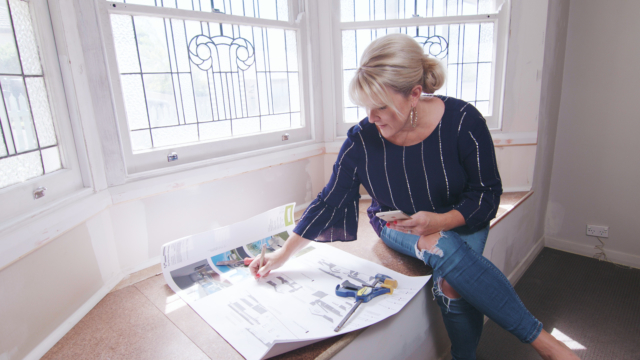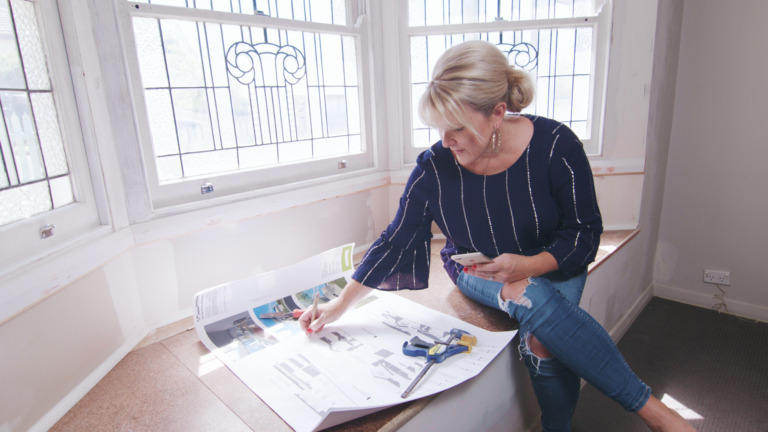 A passionate renovation educator, Naomi is often on the road but obviously cannot reach the entire renovating community. "I have been teaching people all around the country, but as much as I'd love to, it's impossible for me to reach every single renovator. I was passionate about being able to access and help renovators, no matter where they are, which is why we built the app. This way, they have my expertise in the palm of their hands," says Naomi.
COMPETITION
And in great news for our readers, Rapid Reno Mate has launched an amazing competition. When you download the free app this week, you'll be in with a chance of winning a $16,000 prize pack to help you achieve your next reno dream. It includes vouchers from the likes of Beaumont Tiles, Bristol Paints, Hume Doors and Carpet Court, cash, Naomi Findlay's Rapid Renovation Formula course plus a styling session with none other than Darren Palmer!
Download the app and enter the competition | Check out our dedicated renovating section