A new generation of timber flooring has entered the Aussie market, with the launch of the all-new Quick-Step Compact Timber Range. Compact by name and compact by nature, the new range showcases a new timber flooring option that is both quality assured and affordable. Measuring in at 12.5 mm per plank, which includes a 2.5 mm of timber top layer, the Quick-Step Compact range pairs real timber with a High Density Fibre core which creates a strong and durable flooring option.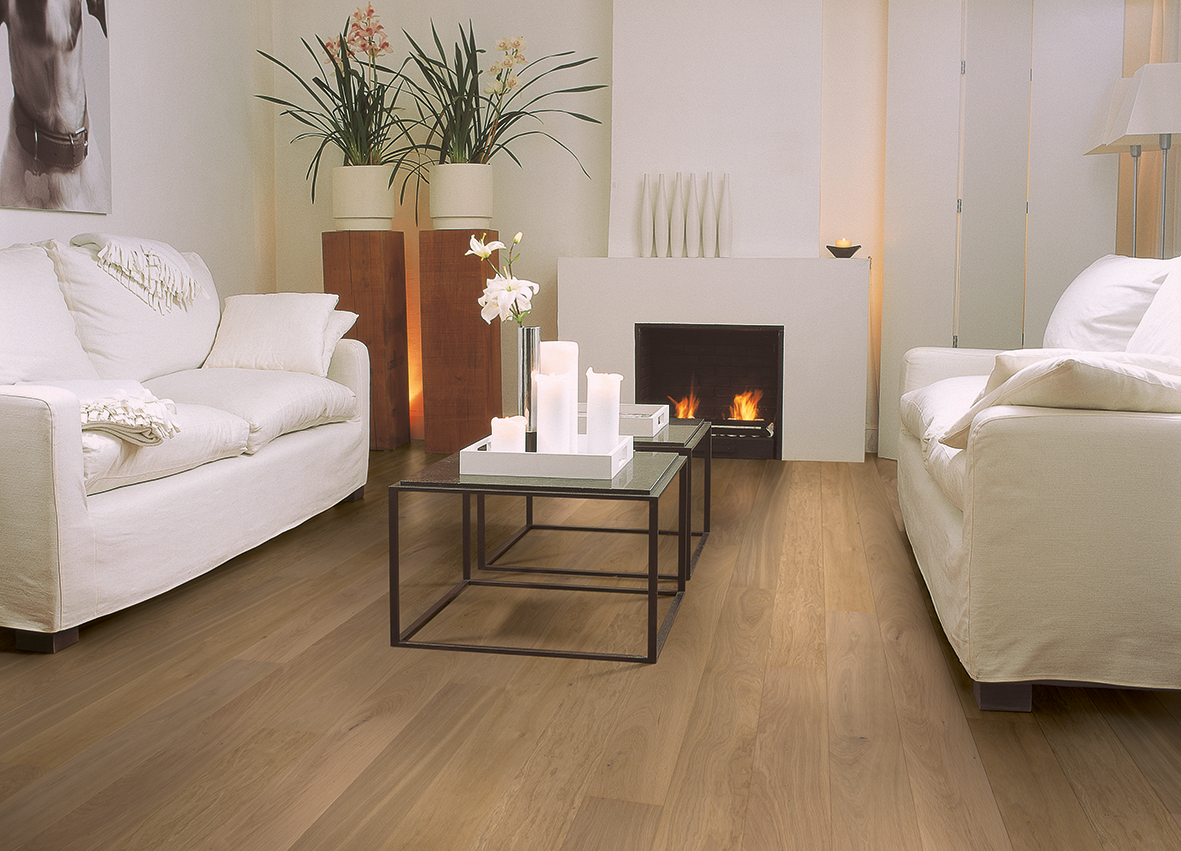 Colour choice and finish
Available in eight different hues and designs, Quick-Step Compact packs a punch with texture, design and smart flooring. From Blackbutt and Spotted Gum, to a wide variety of oak designs such as Pure Oak, Cliff Grey Oak, Creamy White Oak, Slate Grey Oak, Wintry Forest Oak and Natural Oak, Compact is a true celebration of nature with a splashing of contemporary design and elegance. Quick-Step Compact also boasts an extra matt finish, giving each floorboard a luscious natural look and feel of timber flooring in its finest form. The best of both worlds: The protection of 7 layers of lacquer with the natural look and feel of an oiled floor.
Ease of installation
Compact also inherits Quick-Steps practical and innovative Uniclic® Mulitfit click system. Unlike traditional timber flooring, Quick-Step Compact can be glued down or installed floating. A floating installation is a breeze using one of the three methods: angling, horizontal or the drop-down method. With the drop-down method, installation time is 30 percent faster and perfect for DIY.
High density core for versatility
Compact boasts a top quality high density fibre board, steering away from a hevea or spruce core, which usually is used. With very low thermal resistance, floor heating and cooling is showcased at its best.
Sustainability
Raw materials are meticulously screened to create Compact, using world-standard energy efficient production and sourcing from sustainable forestry. Like all Quick-Step timber products, Compact complies with the strictest of norms and regulations.
For more information, visit www.quickstep.com.au