Diane Haynes Smith chats to former Dinosaur Designs co-founder, sustainability advocate and design lover, Liane Rossler.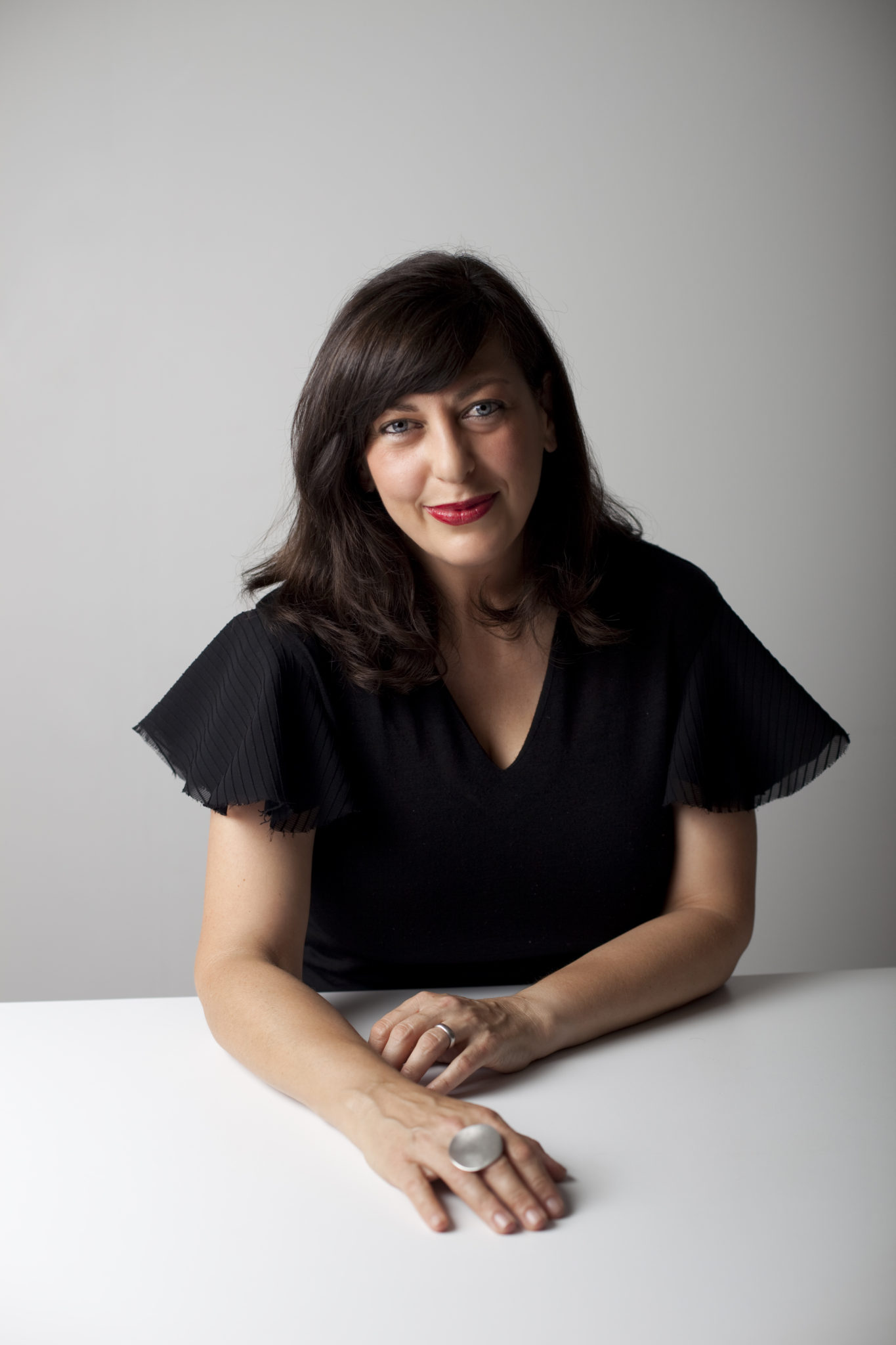 The most exciting revelation in interior design at the moment is the gaining momentum of sustainable practices. Both designers and consumers are becoming more aware of the consequences of purchasing a mass produced cheap thrill. There is a renewed appreciation for the beauty of handmade objects and their skilled makers. We're seeing truly innovative recycling projects everywhere, from our neighbours' DIY to the latest online homewares store. It's trendy to 'upcycle'. It's even trendier to do so whilst retaining good design and style.
With a vast array of projects on the go, Liane Rossler is succeeding at promoting local artisans, contributing to the recycling movement and sharing her knowledge as an advisor to the design industry. A creative pioneer based in Sydney, Liane has a reputation in the industry for her kind and generous spirit which is so apparent in her projects. I was lucky enough to interview Liane to find out what she is up to and to share her thoughts on the future of design.
The broad range of projects you are involved in is nothing short of inspiring. What are you working on at the moment?
I've been curating 'Here and Now' at Carriageworks for 2013 as part of their artistic program. It includes commissioned works by artists and designers for three projects: Useful, Totes and Lucky. 
I'm working with Sarah K on our Supercyclers project, making some Plastic Fantastic pieces for an exhibition in Italy. I'm doing an architecture workshop with my husband Sam for SCAF and their Fugitive Structures exhibition. Then there's a design advisory day in October with Sydney Living Museums and The Garage Sale Trail (happening 26 October).
I work with a number of organisations and am onThe City of Sydney Retail Advisory Board, Creative Services Advisory at Sydney Living Museums, Editorial Advisory Board at ARTAND Australia, and Advisory Board at &Company. I'm an ambassador for 1 Million Women, for The Garage Sale Trail and am a member of The Voiceless Council. I'm also working on a variety of creative advisory, retail advisory, business and educational projects, as well as other independent design projects.
Your projects are diverse, but all share the common goal of taking action for a better future through creativity, considered living and good design. What are your hopes for the future of design and creative innovation in our society?
I'm excited by all the possibilities that design and creative innovation bring to society, and love discovering new ways of thinking that can make life better for others. I hope that people continue to create innovative and thoughtful ways to address the challenges that we face, and that the new wave of good things overcomes some of the not so good things.
What is your advice for lovers of all things design and interiors? How can we consume responsibly?
We all love to surround ourselves with beautiful things, so I think it is important that when we buy we think about how something was made, what it's made from, who made it, where did it come from, how long it will last, and where will it go. There should be beauty in how something is made as well as what it looks like
I am a big believer in supporting local artisans and utilising honest, sustainable materials. I'd love to know who your favourite local artisans are and what materials are inspiring you at the moment?
I agree! I love materials innovation and I'm besotted by fungi and all the great things it can do. Other natural materials like algae hold huge potential. Wood and stone are always beautiful. I love seeing natural materials developed and used in unexpected ways.Sunlight is a pretty inspiring material and I love seeing all the developing technologies in solar power.
Local artisans like Dale Hardiman and Henry Wilson do consistently thoughtful and interesting work with sustainable materials, and artist Sarah Goffman does transformative work with everyday materials. I love the Tjanpi weavers, who create magic from local materials.
What's next?
In 2014 I'm looking forward to more time to develop the design projects I've been working on, as well as more Supercyclers projects and a new Happy Talk project. I love working on all the advisory projects and look forward to seeing them continue to develop.
Diane Haynes Smith is an interior designer and a blogger at design + nourish.
Jen is currently on honeymoon in Tokyo, Venice and the UK, and has opened up the blog to a series of fabulous guest posters to share their interiors-related expertise in her absence. She hopes you'll enjoy them and look out for the odd honeymoon post from overseas! The new Mrs Francis (who will still be known as Bishop for work purposes) will be back at her desk on 11 November.