Who doesn't love a new Sibella Court book? Bowerbird is almost with us. Yay! The bestselling author of Etcetera, The Stylist's Guide to NYC and Nomad, has always been a bowerbird. This was first noticed when, at the age of three, she put together collections of shells, sequins, beads and ribbons. Like her avian counterpart, she goes far and wide to add to her collections, enjoys arranging and rearranging the pieces and, ultimately, believes that collections, containing the memories they do, are a vital part of any home.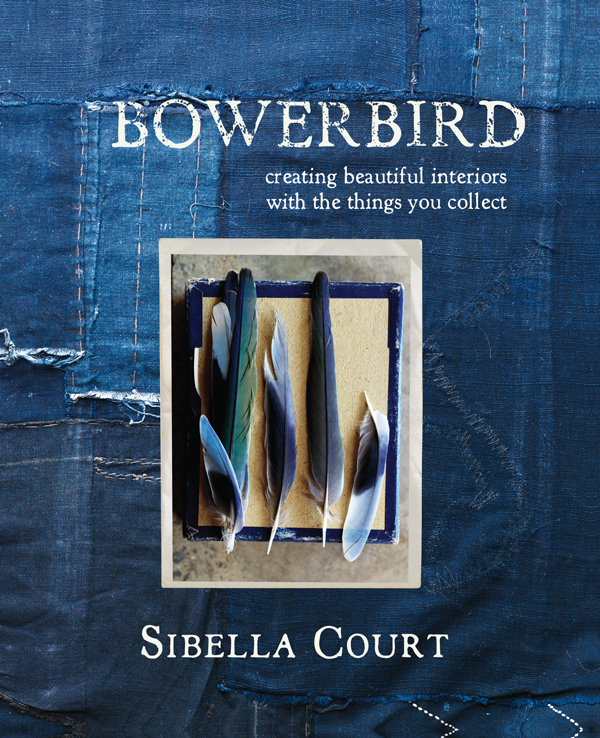 In Bowerbird, Sibella reveals her very personal and surprising approach to collecting and collections. She shows how to procure the elements of a collection, how to organise and store them, and how to display them in creative and ever-changing ways. With the help of Bowerbird, you will view your belongings in a whole new light.Sibella has delved into her own collections, archiving their story and function with her photographer brother Chris, who she has collaborated with on Etcetera and Nomad. An insight into Sibella's world, Bowerbird is an abstract biography of the way she lives and the 3D timeline she surrounds herself with. This book embraces any and all of your unusual collecting urges. She groups and re-groups her collections at a whim in unique and wonderful ways: moustached men, typography and the written word, knots and lanyards, stamped and official, atelier and bird's nests and skulls. Doesn't it sound glorious?
You can pre-order Bowerbird, which launches worldwide in October, from her shop The Society Inc, and have your copy signed and stamped by Sibella. Pre-order here.