By Kim Pearson
Over here in the wild wild west, we WAussies are known for our enthusiasm for doing things our way. And so it is with our music, fashion, art, design … and shopping. Over the past few years, a growing band of independent creatives and lovers of beauty and innovation have established some seriously good little — and big — shops as purveyors of the unique, bespoke, handmade and directional in all things interiors. Yeeehah!
Here are a few of my local favourites (shhh don't tell anyone)…
MOBILIA
1/248 Stirling Highway, Claremont, 6010, Perth, Western Australia www.mobilia.com.au t: 08 9284 5599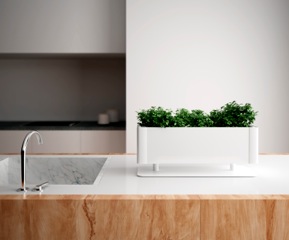 Established 3 years ago by brothers Salvatore and Michael and Sam's beautiful partner Mirella, MOBILIA follows the fine Fazzari family tradition of furniture design and craftsmanship by introducing to Australia some of Europe's finest directional furniture from principally Spanish design studios. Along with major players Kettal, Ziru and Nani Marquina, Sam has brought to our shores stunningly unique pieces of Yonoh, Punt Mobles, Kendo, Joquer and Omelette-ED amongst others. From sofas to sideboards, clocks to fruit bowls that grow (I kid you not), Mobilia passionately showcases a genuinely exciting and constantly evolving collection of gobsmackingly good things for your home.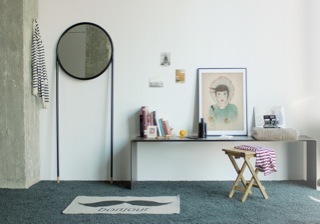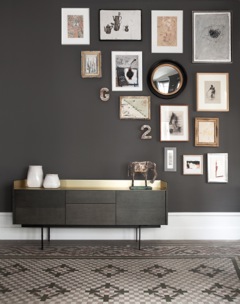 BOWER
119 Claremont Crescent, Swanbourne, 6010, Perth, Western Australia   t: 08 6162 1690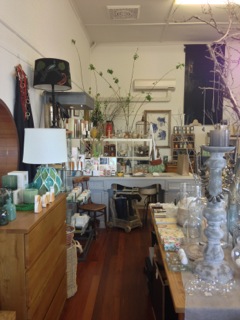 Gorgeous Inga has been at the sharp end of interiors retailing in Perth for over 2 decades and, just over 2 years ago, took the plunge to establish her own very personal and carefully curated collection of objects, implements and accessories for the home and those who live in it. Including the most exquisite handmade Latvian table linen, absolutely breathtaking, each piece is traditionally and lovingly produced as the artisans have done so for centuries. Soaps, scents, throws, vases and vessels layer the shelves and vintage tables with Inga's artful displays drawing inspiration from nature and the natural. Allow time to linger longer in this heavenly space amongst truly beautiful things you will ache to adorn both yourself and your home. And pop in for a coffee next door at The Daily for some of Perth's best coffee before trotting 25m down the road to the Bookcaffe for a good book and a sandwich.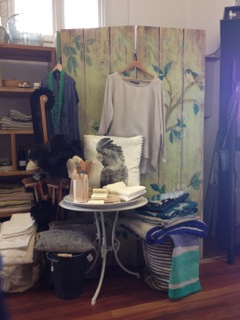 MR SPARROW
Shop 3/223 Bagot Road, Subiaco, 6008, Perth, Western Australia www.mrsparrow.com.au t: 08 9381 6362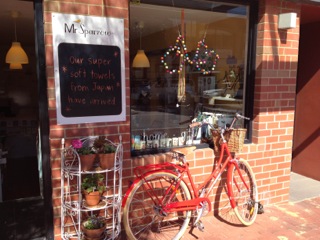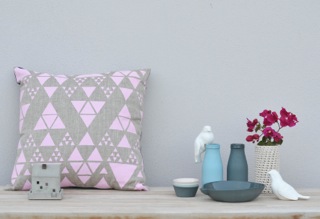 Justifiably a destination shopping experience, this teensy shop never ever fails to delight and intrigue every time you step down off the street into its 'nest' for a delicious survey and study of Jelena's expertly gathered collection of crafted and handmade gorgeousness for you and your home. Filled to the brim with artisanal goodness, Mr Sparrow champions the artist and craftsperson, the handmade and the truly unique from artists and makers around Australia and overseas. Pots, plants, linens for bed and bath, books, baby and children's accessories, stationery and paper, scarves, cards, jewellery, prints, plates … Mr Sparrow is a truly independent bijou sanctuary for beautiful objects that you just can't live without. Don't leave without picking up a warm loaf straight from the oven from New Norcia Bakery next door. Double dipping deliciousness!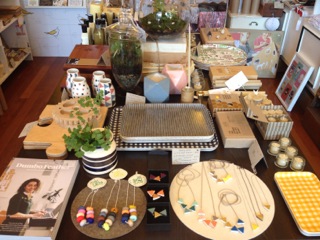 Perth-based interior designer Kim Pearson creates beautiful spaces for people to work, live and play in.
Jen is currently on honeymoon in Tokyo, Venice and the UK, and has opened up the blog to a series of fabulous guest posters to share their interiors-related expertise in her absence. She hopes you'll enjoy them and look out for the odd honeymoon post from overseas! The new Mrs Francis (who will still be known as Bishop for work purposes) will be back at her desk on 11 November.