After spending his formative years working in commercial construction with his father and older brother, Peter McManus began to feel restless. Booking a one way ticket to Bangkok, he set off on a life changing adventure, determined to foster new ideas and form a fresh foundation from which to reinvent himself.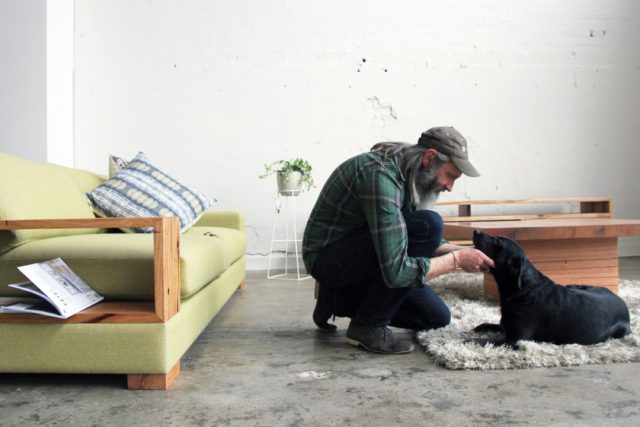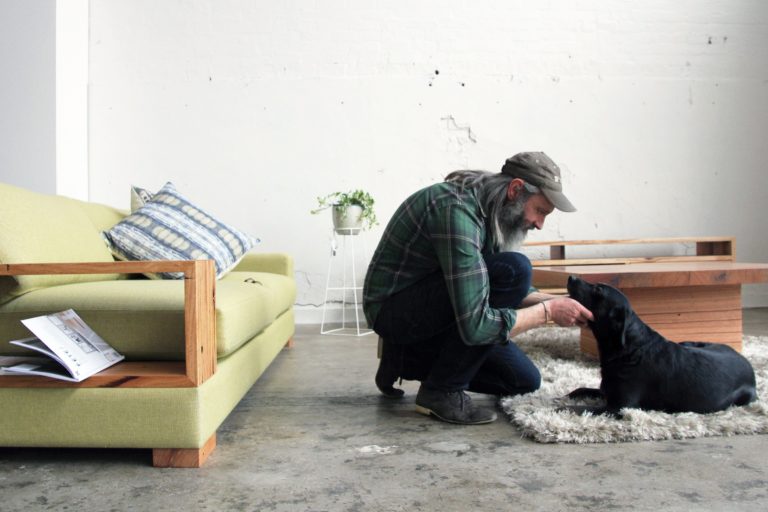 He returned, eventually, with a desire to earn his living as a musician! However, after giving it a decent shot, it became obvious that it wasn't for him (though he does tell me he still sings in a band called Stax on soul Revue!). So Peter decided to back off the music and refocus on his other passion, working with wood… and thank goodness he did!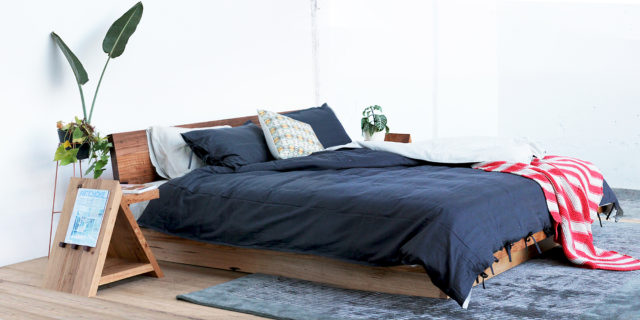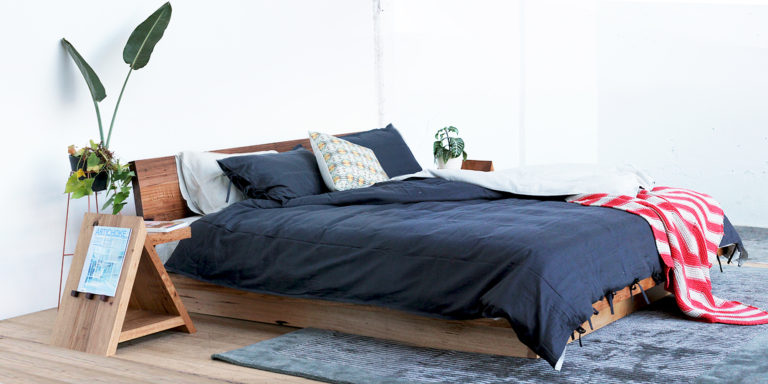 Beginning Yard Furniture, formally known as Reclaimed Timber Furniture, four years ago, it began in a small workshop in his backyard; where he'd make pieces for friends, family and of course his own home. Today, however, is a much different story, with Peter's new Melbourne location consisting of a showroom, workshop and storage space.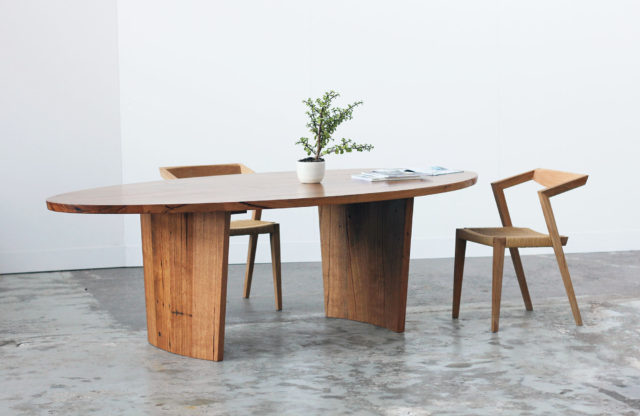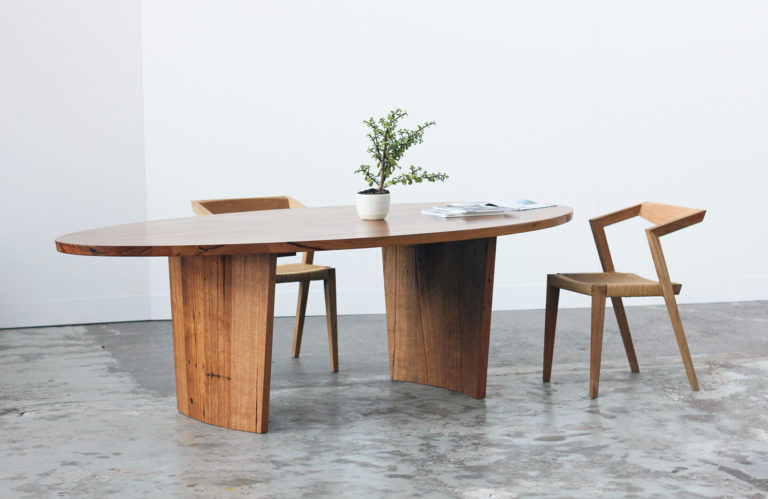 Creating high-end quality furniture, he is committed to breathing new life into ex-structural, recycled timbers; often working with raw sawn beams demolished from some of Victoria's most iconic sites, such as Abbotsford Honda factory, Alphington Paper Mill and recently the Del Monti Suits Factory, Preston.
[contextly_sidebar id="kdmYlp2kmE6ZURxCqZ3QUlalzldeWeGo"]So to say Peter is a fan of timber, well that's the understatement of the century! " What do I love about timber? How much time do you have?! I love timber because it gives me so much variety in texture, tone and density. Every piece is different and it's also therapeutic in the same way being in nature is. I source the timber from various places: scrap yards, salvage yards, demolition sites or demolition companies. I try to acquire large quantities as it allows me to get familiar with a batch of timber, thus being able to replicate a piece that we display."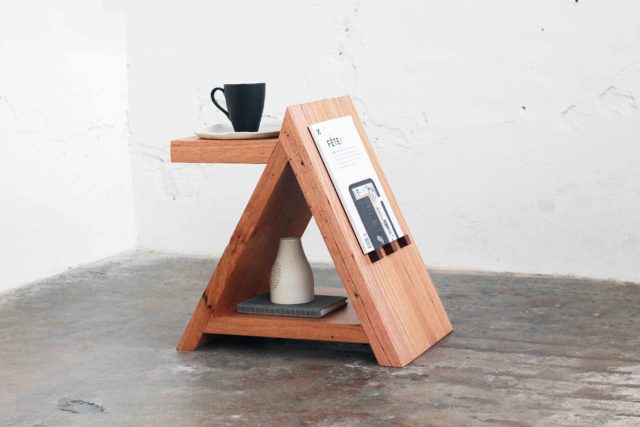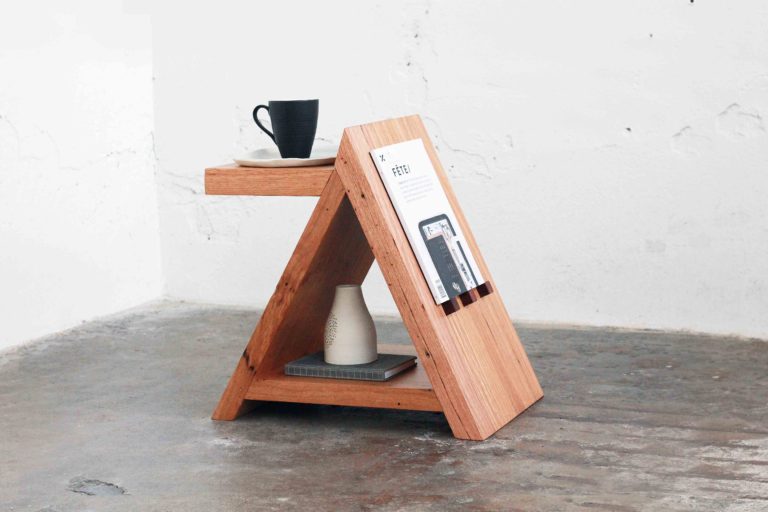 Creating all types of high-end interior furniture, from tables to bed suites to entertainment units, Yard Furniture create a staple collection, as well as custom pieces. "We do get commissioned to make one offs, which are usually a design collaboration with the client, or some clients will bring their own design to us. That said, I always like to put my own little twist on anything I make!"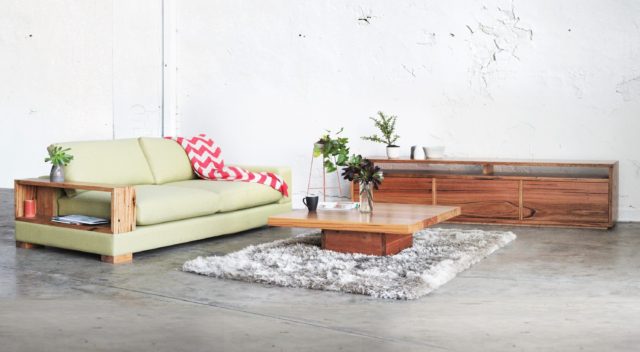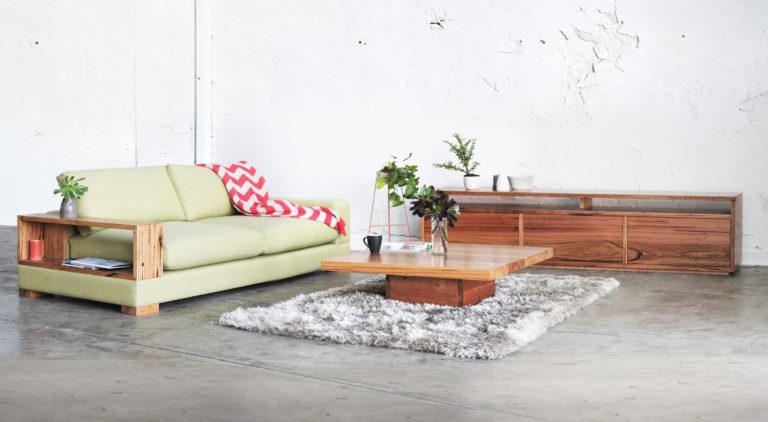 Yet putting his own spin on things is not exclusive to furniture, with Peter having recently transformed a run down factory on the fringe of Preston's industrial precinct, into a beautiful, spacious 220 square metre showroom. "Our showroom has been a massive operation, one of the biggest projects I've undertaken. It was all closed in with a large steel mezzanine, so we demolished the mezzanine then punched a big opening in the front wall making a very attractive shop front and spacious showroom."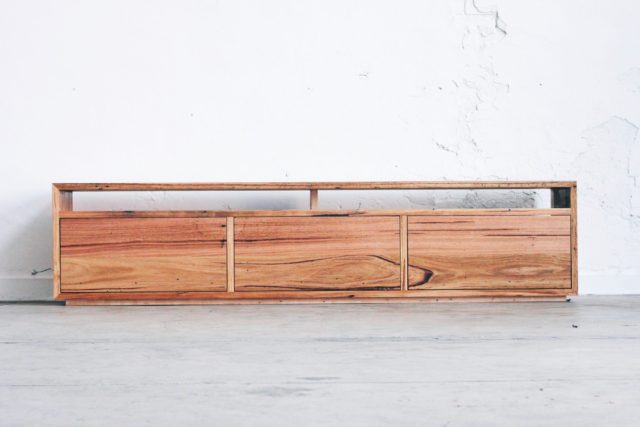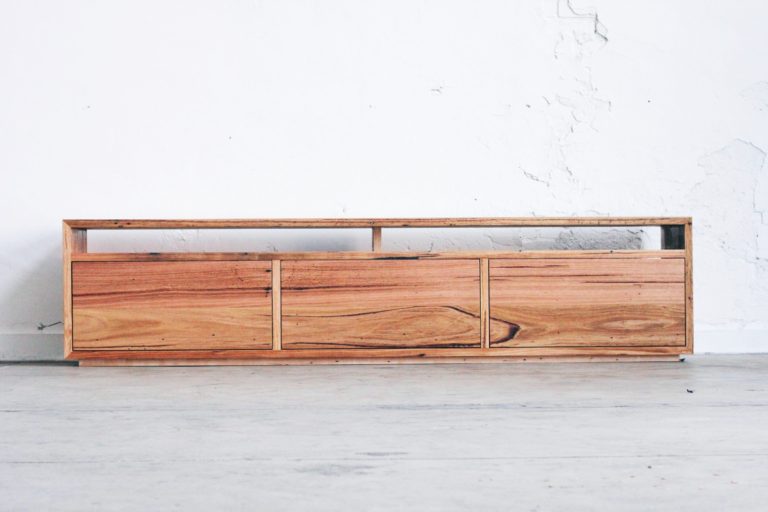 Now in the process of filling the showroom with stock, Yard Furniture is stocking not just their own furniture, but homewares from local designers and artisans. "Our policy on the homewares that we stock is that our suppliers are local or nationally based. We are currently stocking ceramic's from Lheme & Celeste, wire pot stands from Ivy Muse, soy candles from Darling Mockingbird, stock chairs from Feelgood Designs and linen from Aura. We are also offering our showroom space to be a gallery for artists to exhibit their creations."