Paramount by The Office Space is something else: a beautifully conceived, creative office environment complete with concierge service to handle all your business support needs. This new shared office model certainly raises the benchmark in corporate offerings to a whole new level.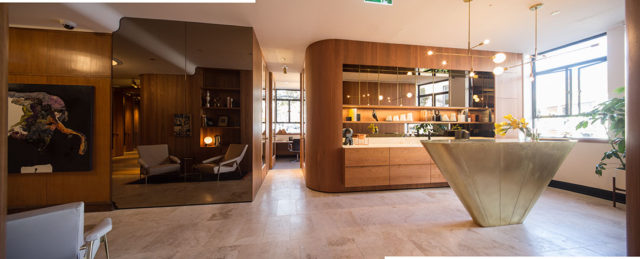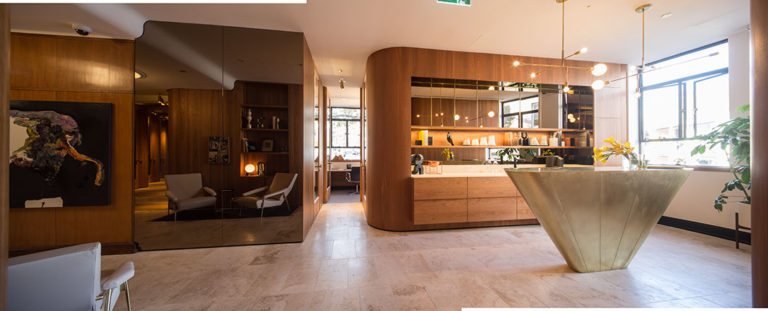 The landmark Paramount building on the edge of the Sydney CBD has been treated to a high-detail refurbishment at the hands of The Office Space Group, transforming it into a highly covetable 22-suite workplace for design-savvy business people. It was conceived and designed by partners Boris and Naomi Tosic, who led the charge for quality shared office spaces over a decade ago with a multi-floor office building in Reservoir Street, Surry Hills. The modern suites at Reservoir by The Office Space have since hosted and supported over 400 businesses, many over extended occupancies.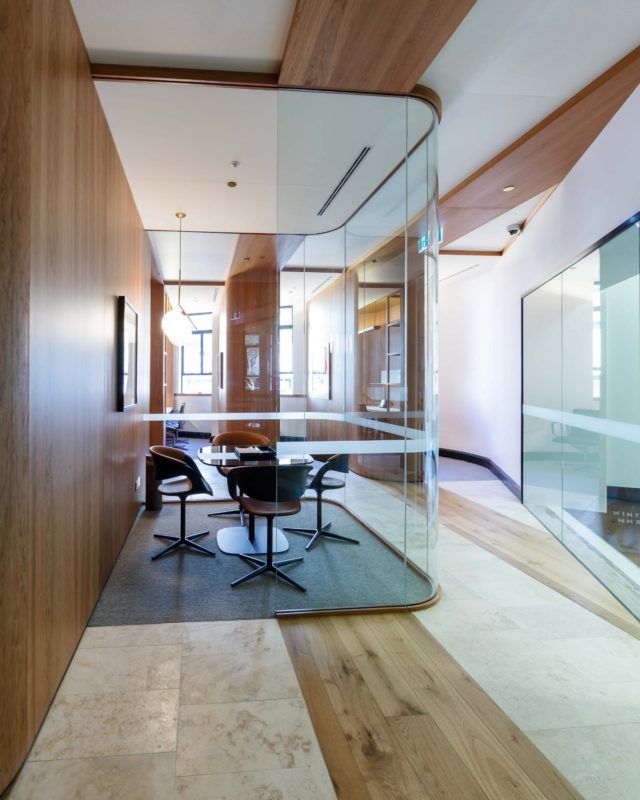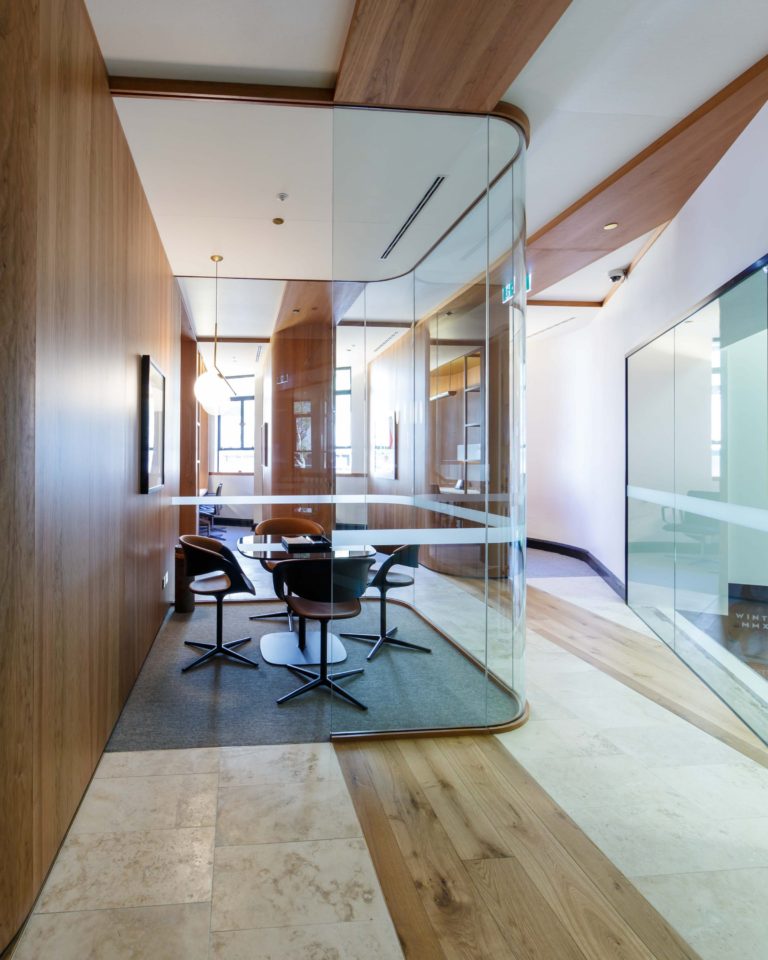 "I am passionate about the craft of creating beautiful things with precise functionality," said Boris, who is also a keen art collector. "With Paramount, we wanted to achieve a decidedly modern space that merged seamlessly with the existing heritage-listed joinery of the building. The hand-crafted solution relies on traditional joinery and artisan skills and honours the building's heritage, while exploring finely-honed design and functionality."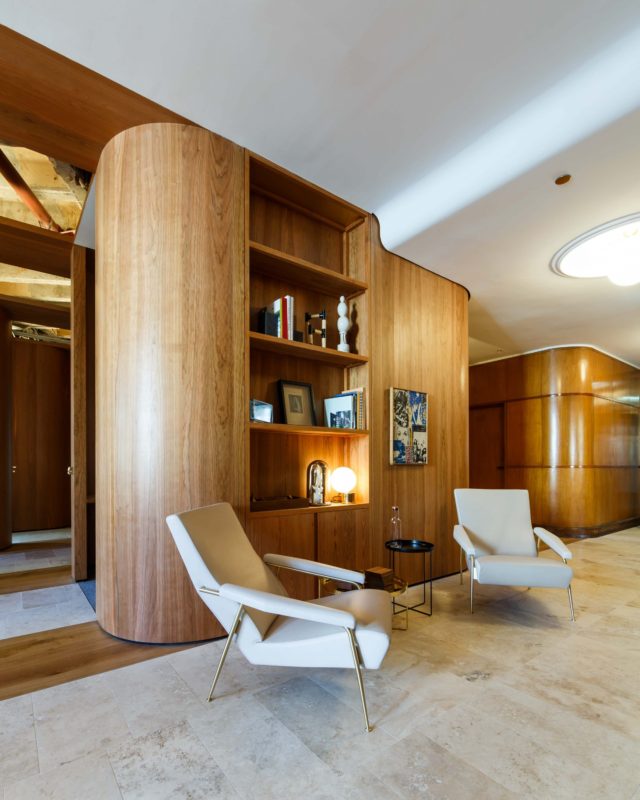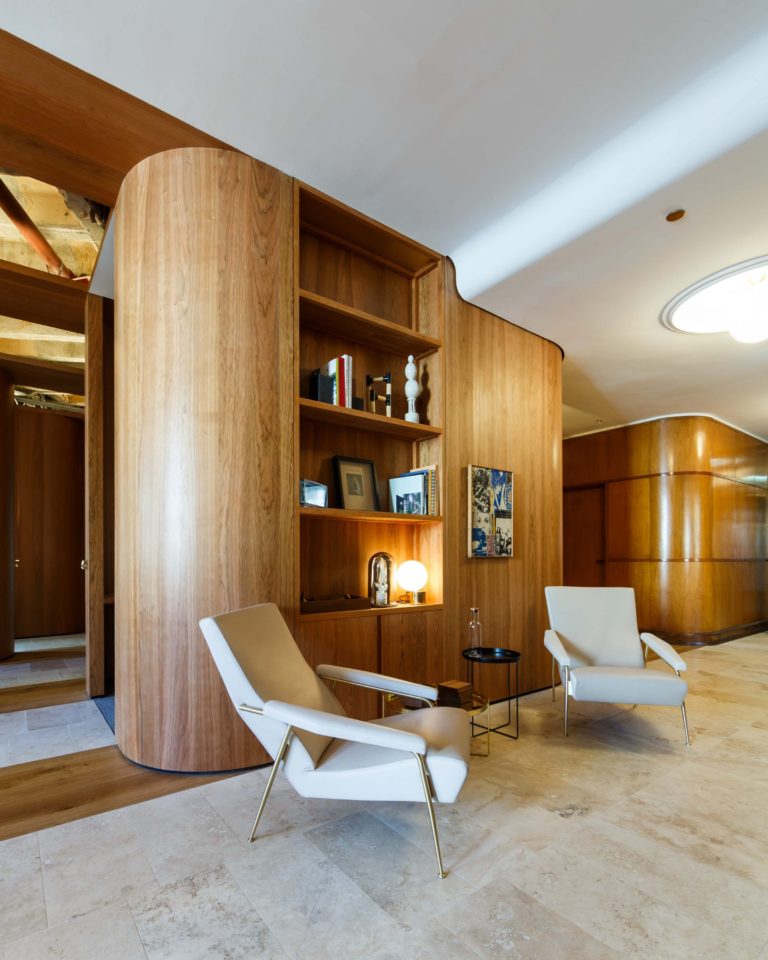 Domenic Alvaro, Principal at Woods Bagot, was engaged to work alongside Boris, himself head of high end office fit-out specialists, Elan Construct, on the highly bespoke project. With the exception of the integrated desk phones and Walter Knoll Lead chairs, everything in the suites has been custom-made. Original Art Deco elements have been highlighted during the interior's reimagining, with materials including American Cherry and Oak panelling, limestone, marble and goats-hair carpeting creating a cohesive narrative of discrete luxury that is in harmony with the building's defining architecture and modernist ideals.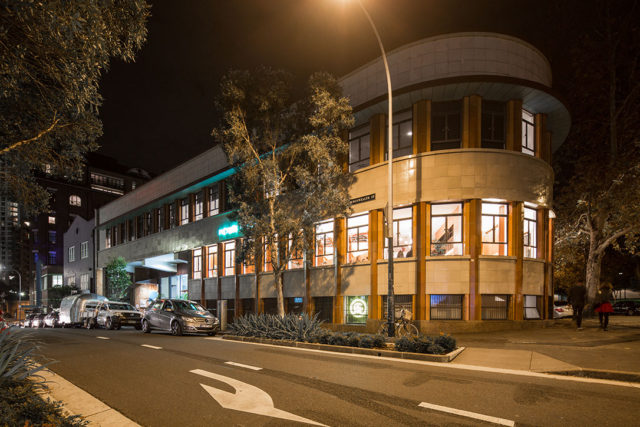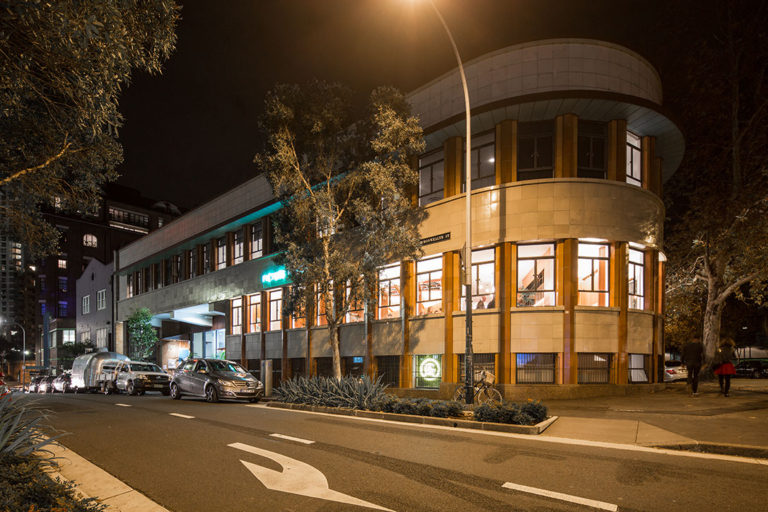 "We created the original Office Space in Surry Hills to provide a quality working environment and support services for small-to-medium sized businesses who were seeking a compatible space in which to work, and particularly for those more at start-up stage," said Naomi, who manages leasing for the group. "For them, a larger scale office commitment was impractical, as was working from home, and the pick-up rate from the get-go clearly illustrated the demand was there."
More recently, conversations with established business players seeking a separate space beyond their core business interests for a breakaway or satellite work model, for fly-in fly-out executives, or those perhaps wishing to downsize from a long-held office set-up, led the Tosics to create this distinctive and new working model. The result is an entirely bespoke offering at the highest level, the former Paramount Pictures building representing the ideal location and aesthetic for this new pillar of their business.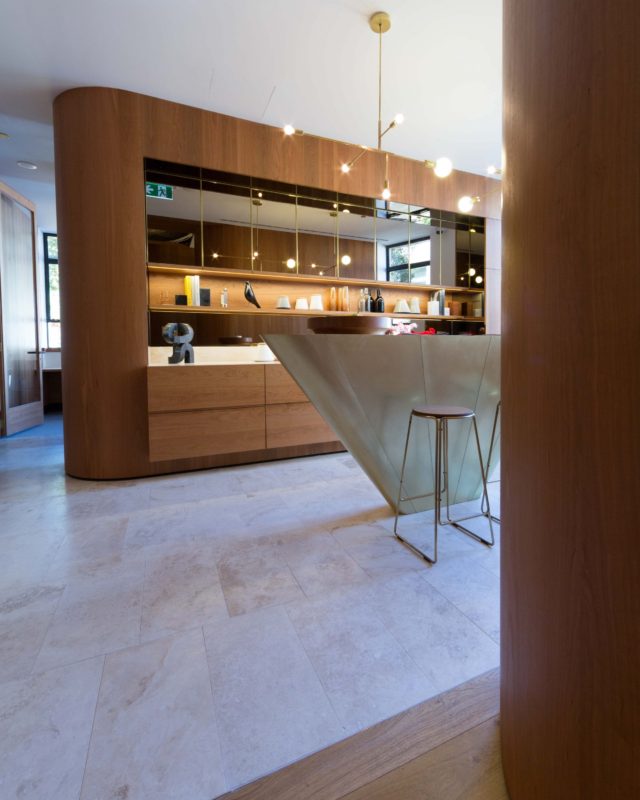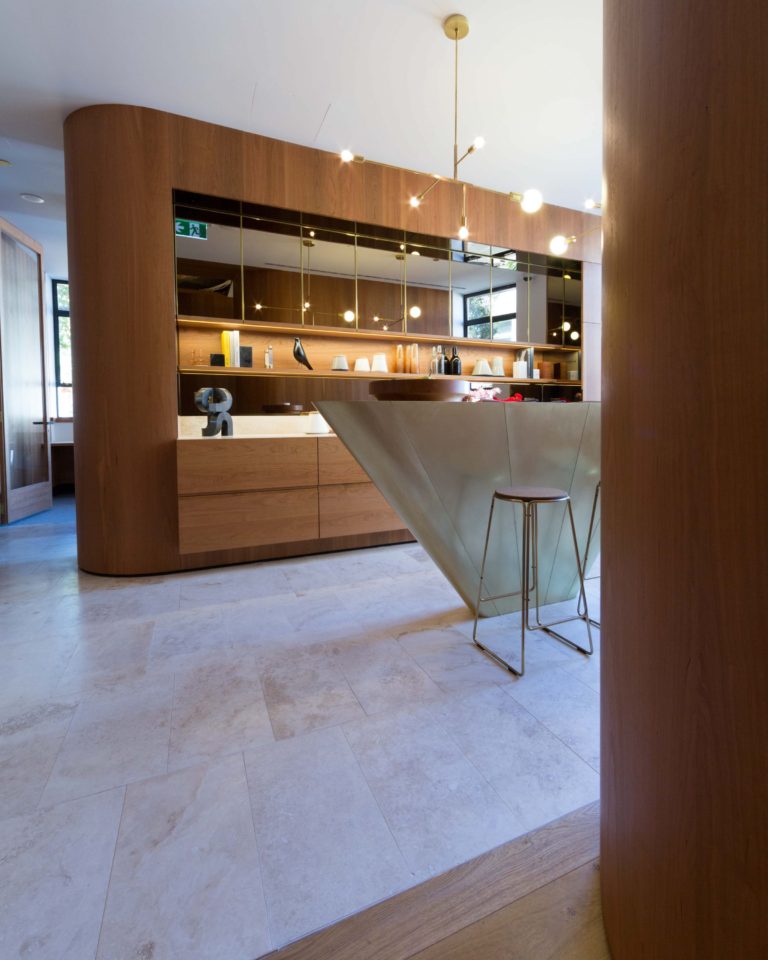 "We have had a longstanding love affair with this iconic Surry Hills building and we felt we could do something really special with the heritage-listed site to build on The Office Space story and produce something extraordinary," said Naomi.
Beyond the exemplary architecture and interior of the Paramount suites, details like Marc Newson for Noritake glassware and floral arrangements by Hermetica provide stylish touches. A considered selection of Australian and international artworks from the Tosics' personal collection is exhibited throughout the common spaces and offices.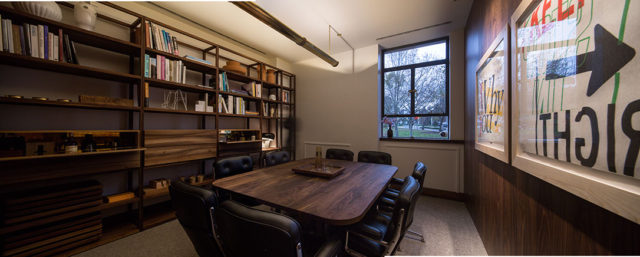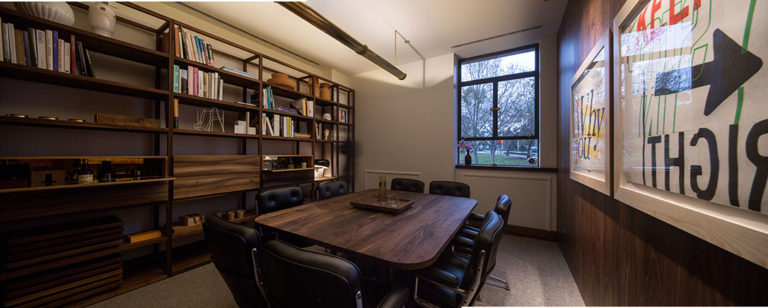 Paramount has 22 individual suites and offices of varying scale and configuration, with several of the private suites having already been snapped up by the likes of Vince Frost (Vince Frost Design), as well as a leading global advertising agency. All tenancies include full concierge services, as well as access to a large and fully equipped boardroom, separate smaller meeting room and bar/kitchen facilities to rival the finest gentlemen's clubs in Manhattan. In an era of colourful and at times gimmicky office fit-outs, the luxury and elegance of Paramount by The Office Space channels a particular period of masculine and high-end corporate office design reminiscent of New York in the '60's (and more recently celebrated in TV series Mad Men).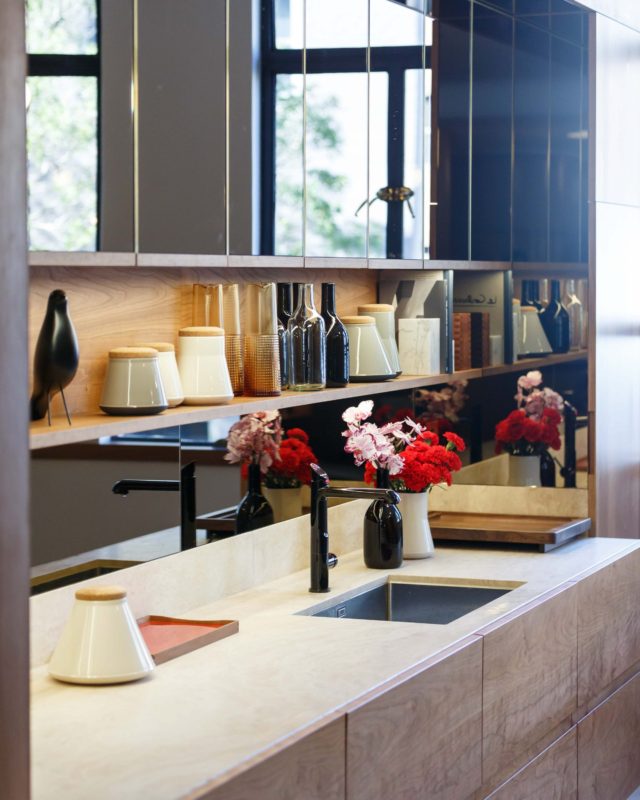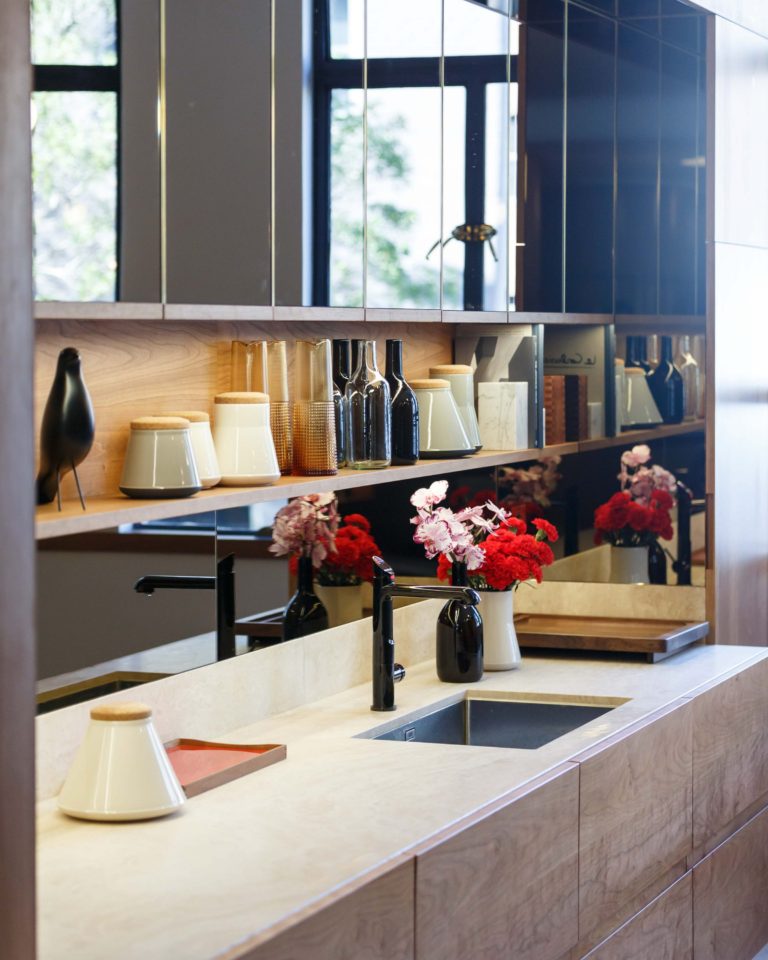 This is an office environment like no other in Sydney, boasting a level of attention to detail that will not easily be eclipsed in a very long time. "For targeted and practiced business professionals not wishing to compromise on a high quality working environment, or polished support services to match, Paramount most assuredly provides the solution," said Naomi.