New to Space Furniture, the Paper Vase Cover is not only a genius idea, but the perfect affordable and stylish Christmas gift!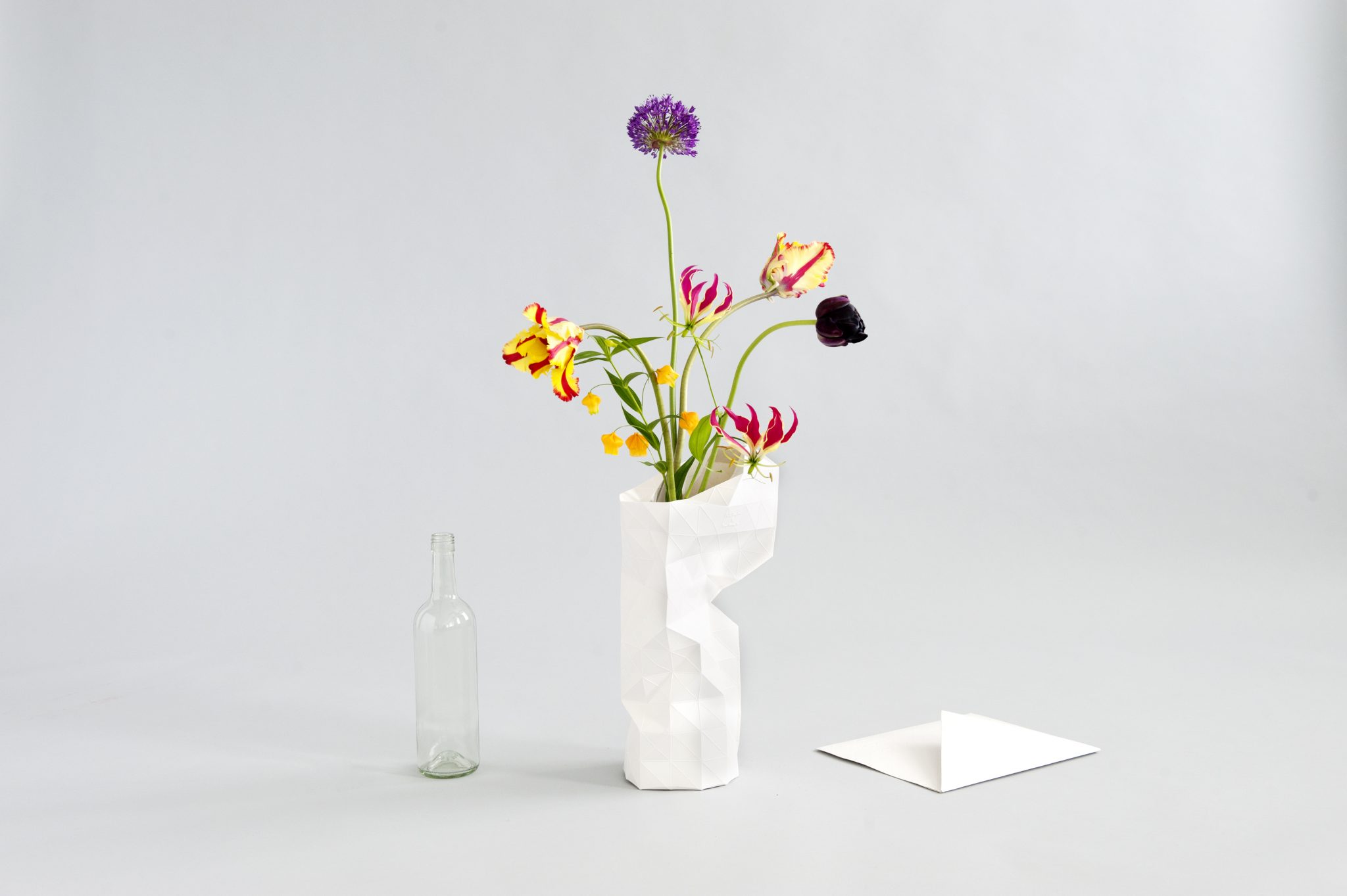 A tactile paper skin, the vase cover is designed to encase and repurpose a disused empty glass bottle and turn it into an intriguing sculptural vase. Starting out as a folded piece of paper, the triangular structure of the paper skin invites the user to create unique shapes by rolling up the paper and adjusting its size to fit bottles of different shapes. Made from recycled coated paper, each vase cover is individually folded and stitched by hand, ensuring a consistent and high quality finish with minimal energy use.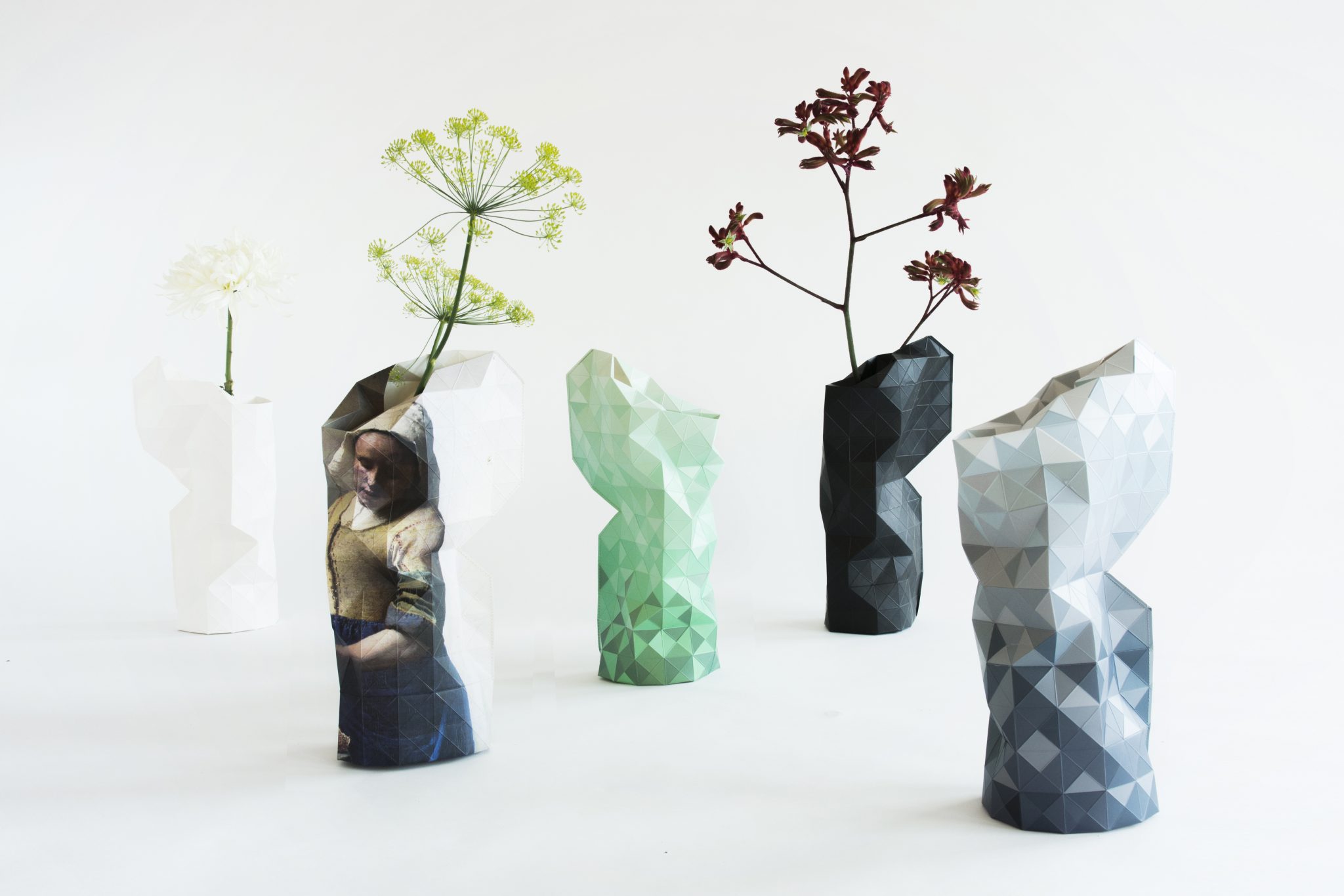 Yet what is arguably the best bit of all, is the Paper Vase Cover is an amazing example of design with a social conscience, with Dutch designer and creator Pepe Heykoop overseeing the handcrafted making process through the Tiny Miracles Foundation. Established by Pepe's cousin, Laurien Meuter, the Tiny Miracles Foundation works to break the poverty cycle of a community of 700 people living in a slum in Mumbai, India. In a workshop set up by Pepe, he teaches men and women the skills to produce high-end designer pieces.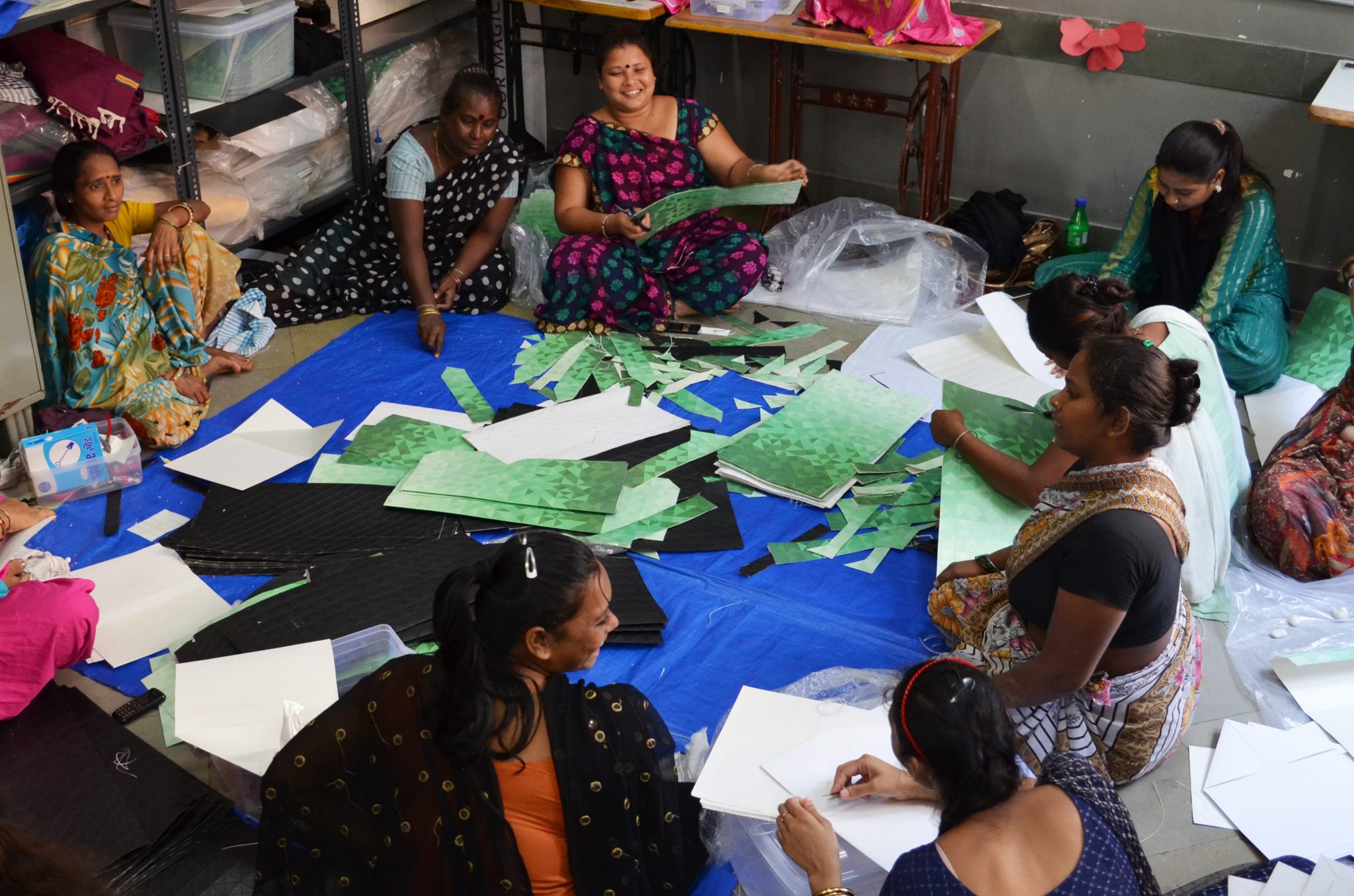 With prices starting at $29, the Paper Vase Cover is available in a choice of black, white, green gradient, grey gradient, silver or milkmaid designs and is available at Space Furniture showrooms (in Sydney, Melbourne and Brisbane) and their online store.