Whether you're renovating to sell or quite happy to stay put with the end result (for the time being at least), maximising your potential for profit is something that should underpin the decisions you make for your reno. From deciding on layout to choosing appliances, most renovators have a strong idea of who their target market is (or will be in the future).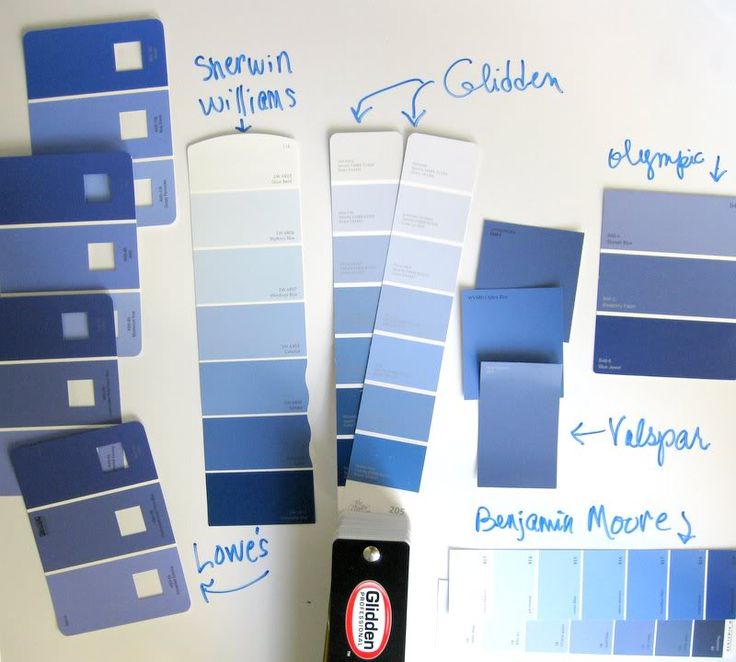 Image source: Surrey Painting Group
Now it seems, how much profit you can potentially make on your home has extended to the colours you choose to paint your walls! American real estate and rental marketplace website Zillow, recently released the 2017 Paint Color Analysis, a comprehensive list of the colours that performed the best, when it came to selling houses.
The website analysed more than 32,000 listing photos of homes that had successfully sold across the US, and compiled the data to see how certain paint colours impacted sale prices on average, when compared to similar homes with white walls.
The results were quite astonishing. Homes with blue bathrooms, often in hues of power or light periwinkle blue, sold for a cool $5,440 UDS MORE than expected while bathroom walls painted white  sold for an average of $4,035 USD below similar homes.
Blue kitchens and dining spaces also appeared to be a magic formula for house sales. Homes with soft blue kitchens sold for about $1,809 more, while kitchens painted in brighter shades, like yellow, brought prices down by $820 on average. In the dining room, walls painted in slate blue, grey blue, or navy blue were worth $1,926 more. Even painting the front door grey or blue bumped houses' price tags up $1,514.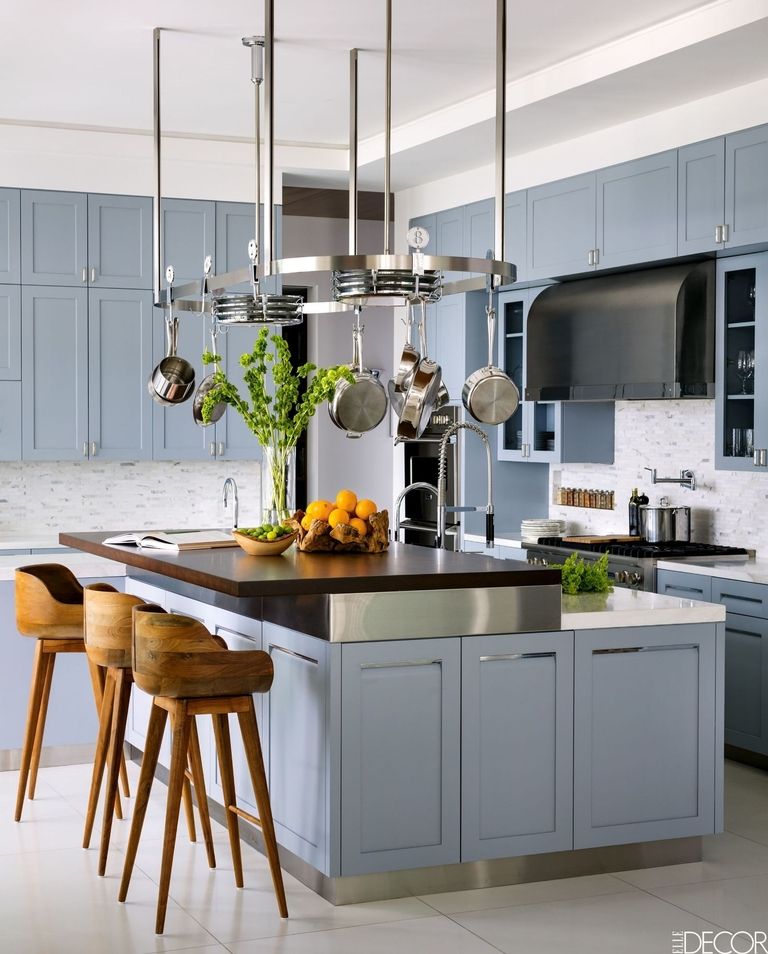 Image source: Elle Decor
The impact of colour also extended to the house exterior, with homes painted in "greige," a mix of light grey and beige, selling for $3,496 more than similar homes painted in a medium brown or in similar shades.
Zillow Chief Economist, Svenja Gudell was able to sum up the results. "Colour can be a powerful tool for attracting buyers to a home, especially in listing photos and videos," she said. "Painting walls in fresh, natural-looking colours, particularly in shades of blue and pale grey not only make a home feel larger, but also are neutral enough to help future buyers envision themselves living in the space."
Want to know what to choose (and what to avoid)? Here's Zillow's hit list*
Kitchens:
Try: Blue (light blue to soft grey-blue): home sold for $US1,809 more on average
Avoid: Yellow (straw yellow to marigold): home sold for $US820 less on average
Bathrooms:
Try: Blue/purple (light powder blue to periwinkle): home sold for $US5,440 more on average
Avoid: White/no colour (off-white or eggshell white): home sold for $US4,035 less on average
Bedrooms:
Try: Blue (light cerulean to cadet blue): home sold for $US1,856 more on average
Avoid: Pink (light pink, to antique rose; often found in kids rooms): home sold for $US208 less on average
Dining Room:
Try: Blue (slate blue to pale grey blue; navy blue also found in dining rooms with white shiplap): home sold for $US1,926 more on average
Avoid: Red (brick red, terracotta, or copper red): home sold for $US2,031 less on average
Living Room:
Try: Brown (light beige, pale taupe, oatmeal): home sold for $US1,809 more on average
Avoid: Blue (pastel grey, pale silver to light blue, periwinkle): home sold for $US820 less on average
* Results taken from Zillow Paint Color Analysis Press Release