While we don't normally write about retail interiors, Oroton's new flagship store in Sydney's iconic QVB definitely warrants a mention.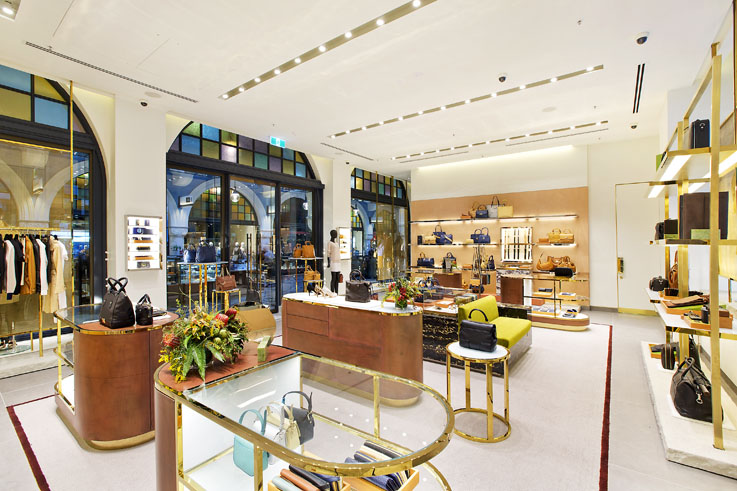 Designed in collaboration between leading London-based creative consultancy Universal Design Studio and Oroton's creative director Ana Maria Escobar, it features fresh neutrals and ceramic hues, natural light and refined architectural details.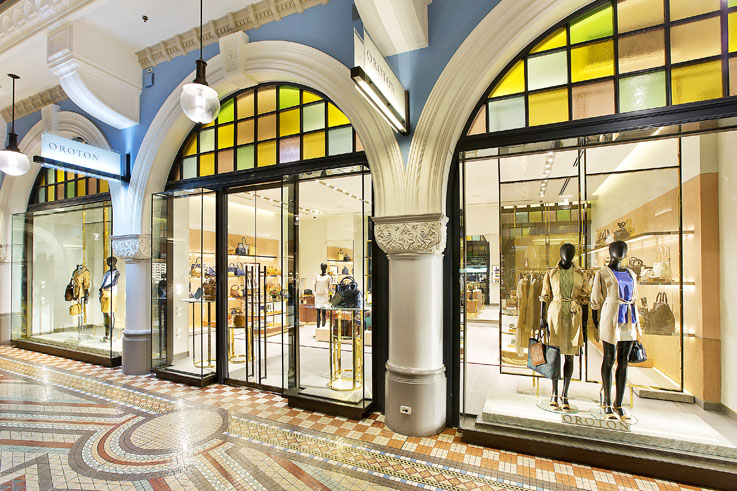 With a look that aims to echo the Australian rural landscape, raw, heavy and unfinished materials are contrasted against the processed, fine and polished. Natural light further accentuates the design, with reflection and shadow being apparent throughout. The perforated brass screens at the entrance diffuse the outside light and the fitting rooms are backlit with sheer fabric bringing tranquility to the store.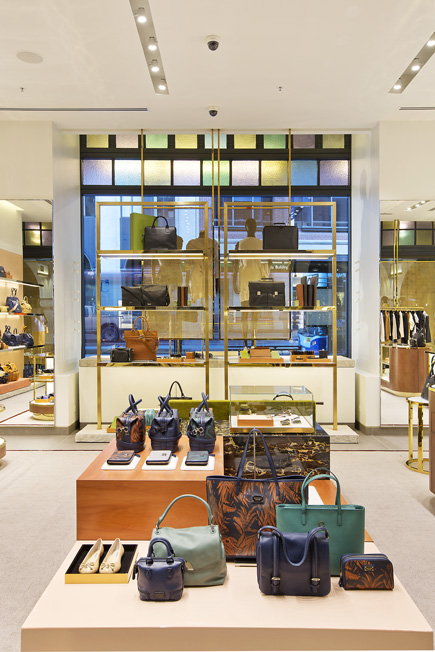 The Oroton QVB Flagship Boutique is located at Shop 19-23, Grand Walk, Queen Victoria Building, 455 George Street, Sydney, Australia.