For years Tracie Ellis would drive by a little corner store with its cascading ivy wall in Melbourne's inner east, and dream of it one day being hers. And a week ago it became reality; with Tracie opening the bricks and mortar version of her very successful homewares brand, AURA Home.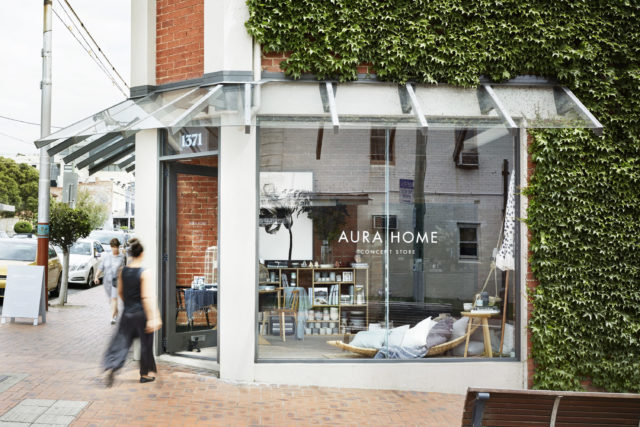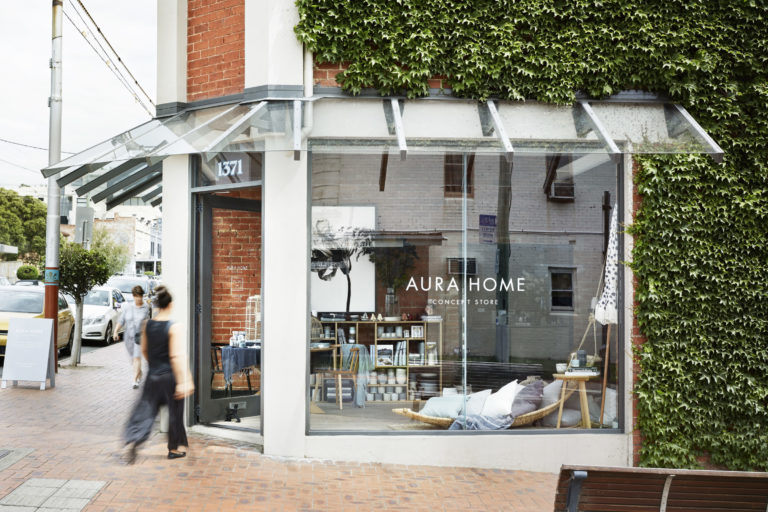 Having established the label in 2000 and launched the online store nine years later, for Tracie, opening a retail space was an opportunity to take a step back and interact with the local community. "There's no doubt there is a huge customer base that loves the convenience of shopping online, but there are also a lot of people who like to touch and feel our products. Our new store is a place to meet our loyal and new customers and inspire them to create beautiful spaces in their homes."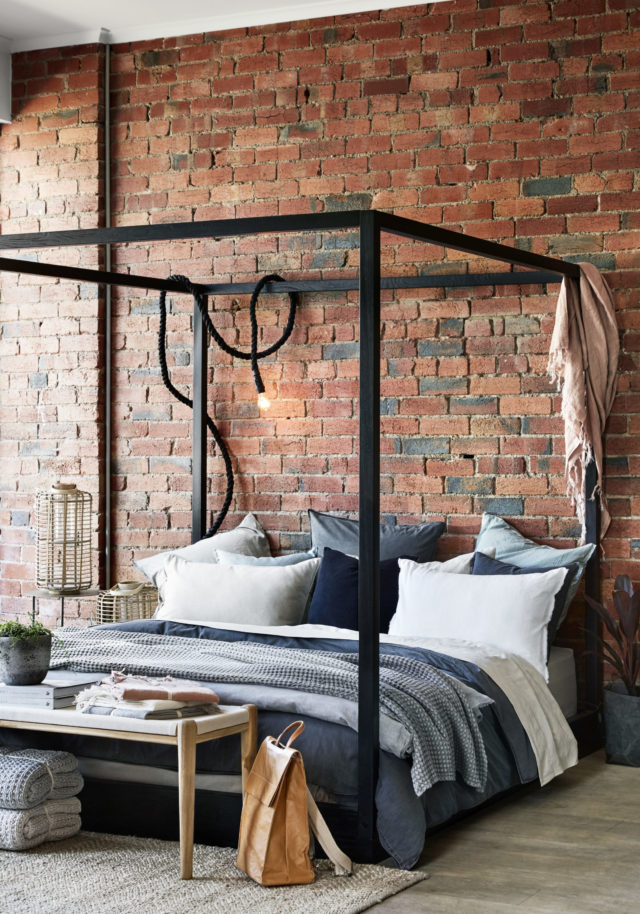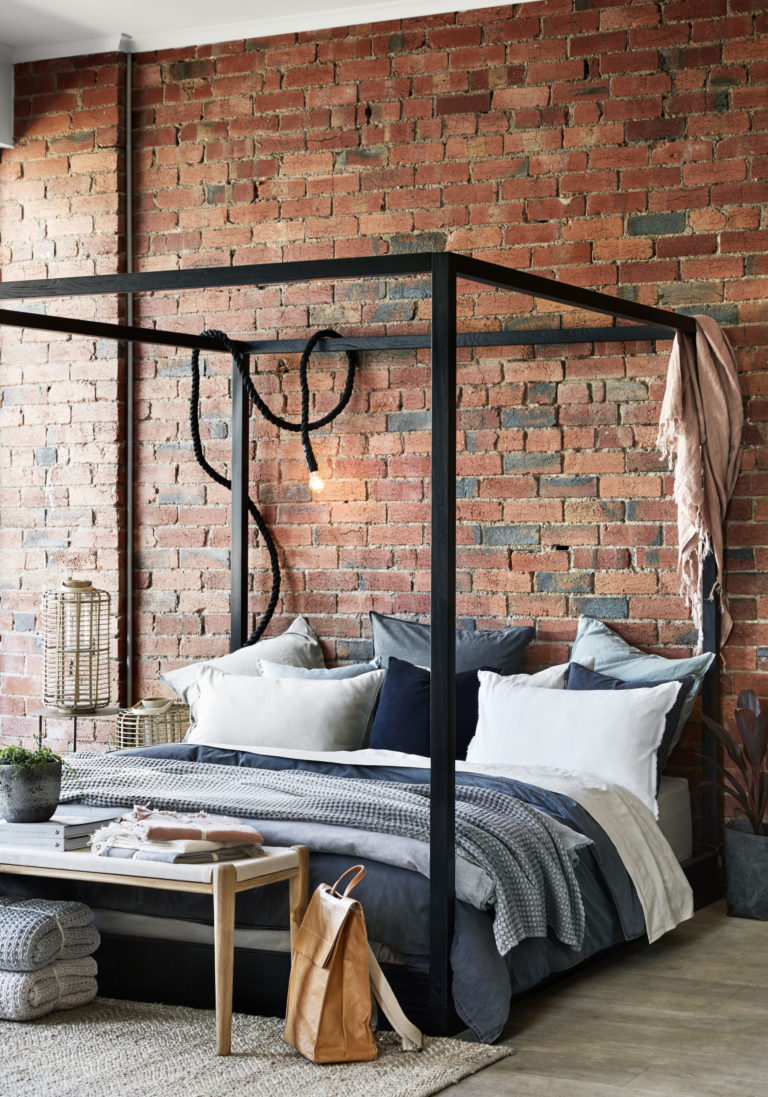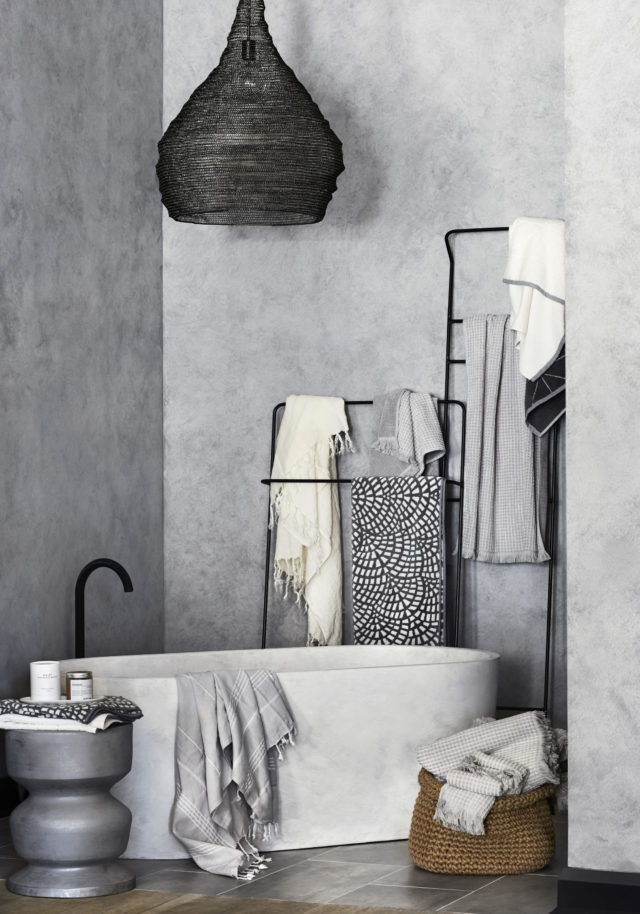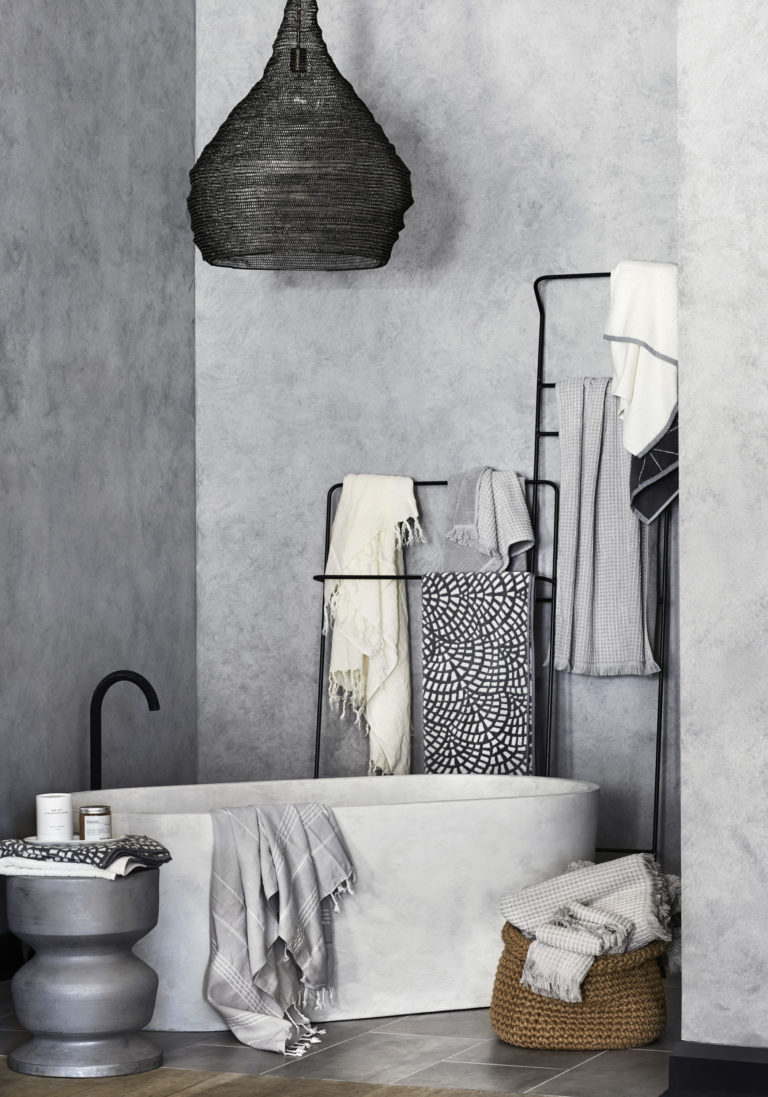 With that idea in mind, Tracie decided to move away from the traditional shop layout, instead designing – with the help of interior designer Amanda Lynn – a space focused on the core areas of the home. "We have a living room area, to showcase our cushions and throws; a dining area, featuring our ceramics and linen; a beautiful bedroom space for our sheets and quilt covers; and a bathroom area draped with our beautiful towels."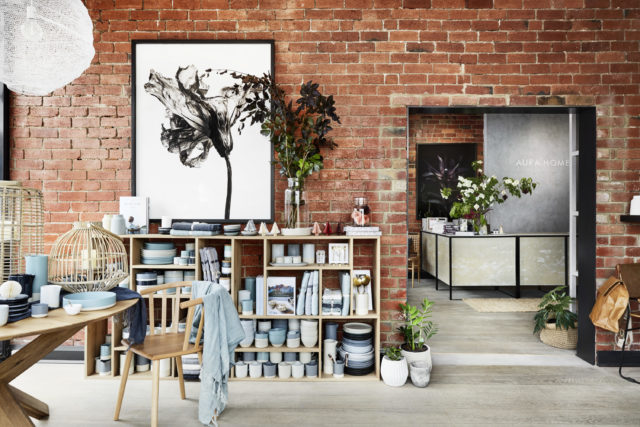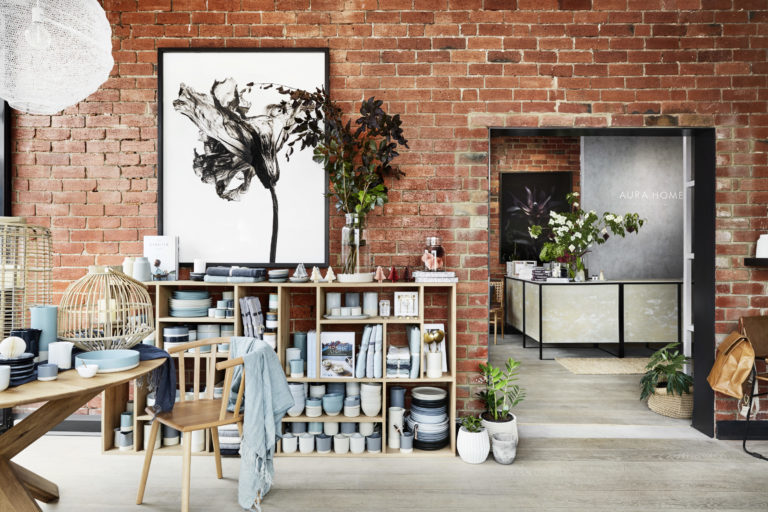 As well as AURA Home products, the store has incorporated furniture and homewares many may recognise from the brand's beautiful photography. These include statement pieces from MRD furniture and HK Living, limited edition Isamu Sawa prints, no.27 fragrance house candles and much more. "We have worked with some very special people from some of our favourite brands to produce a curated range of products," says Tracie. "We wanted to make sure we had something for everyone – the only problem is I keep buying things for myself every time I am in the store!"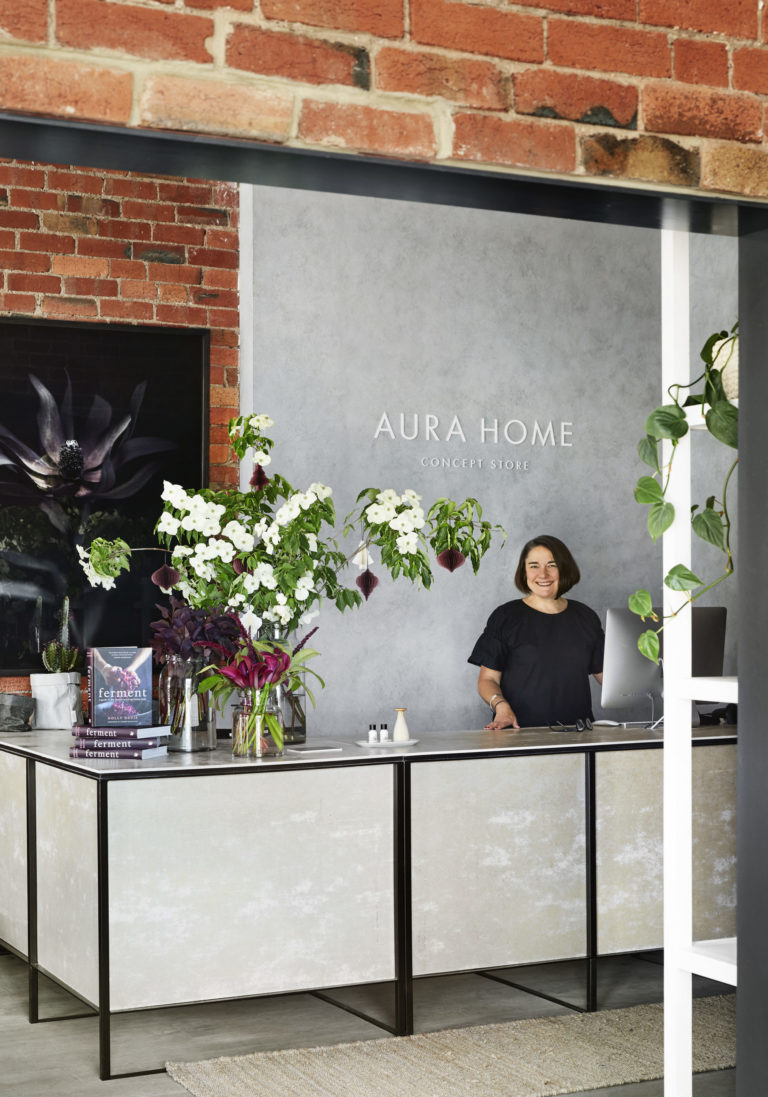 Situated in the suburb of Malvern, the high street is known as one of the go-to places to shop for furniture and homewares. "We would like to help build on that and create a place Melbournians can shop for all things home," explains Tracie. "Malvern is beautiful and we already feel like we are part of the local community."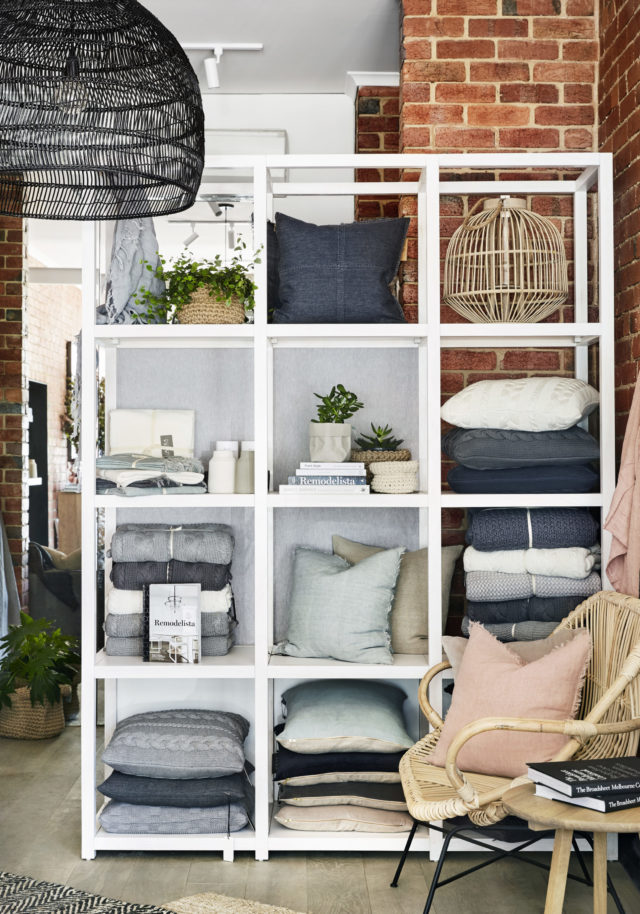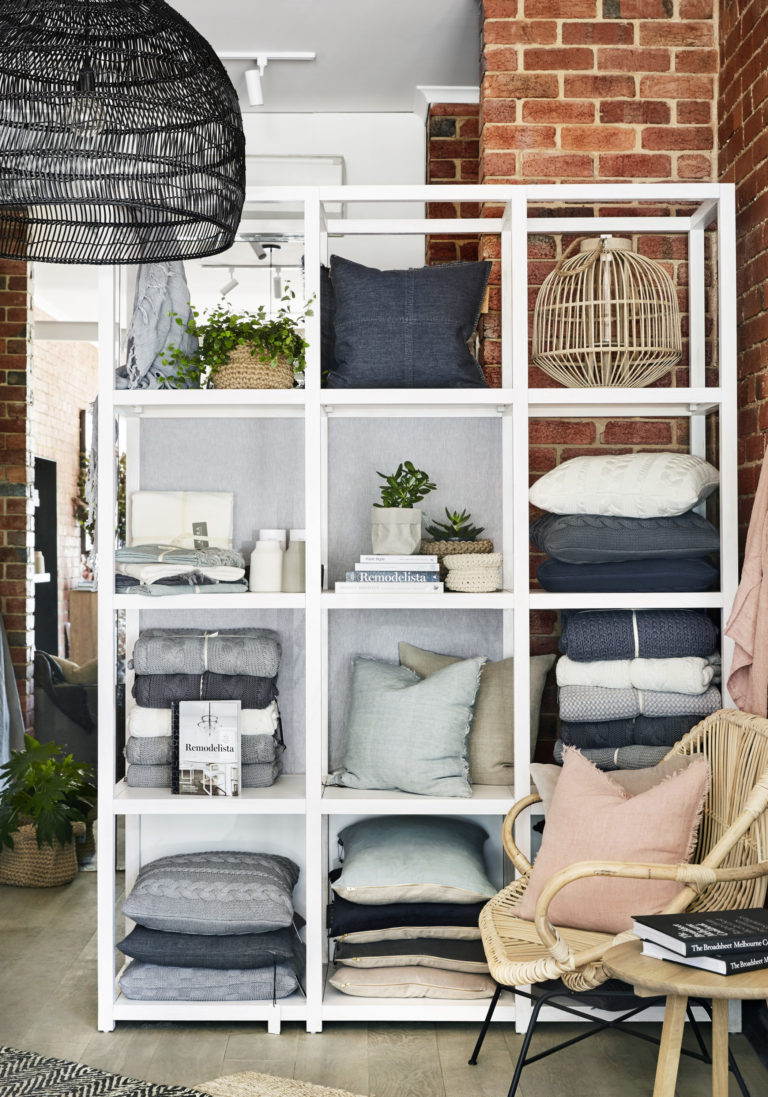 Visit the AURA Home Concept Store at 1371 Malvern Rd, Malvern, Melbourne. And if you're in the area next Thursday 7 December, make sure you check out the store, as they'll be open until 9pm with champagne flowing!