I get sent a lot of candles (I know, don't hate me!) but what that does mean is I get to test out quite a few that aren't too great. Today though, was not that day. Far from it. In fact, I think I 've just found my favourite candle ever!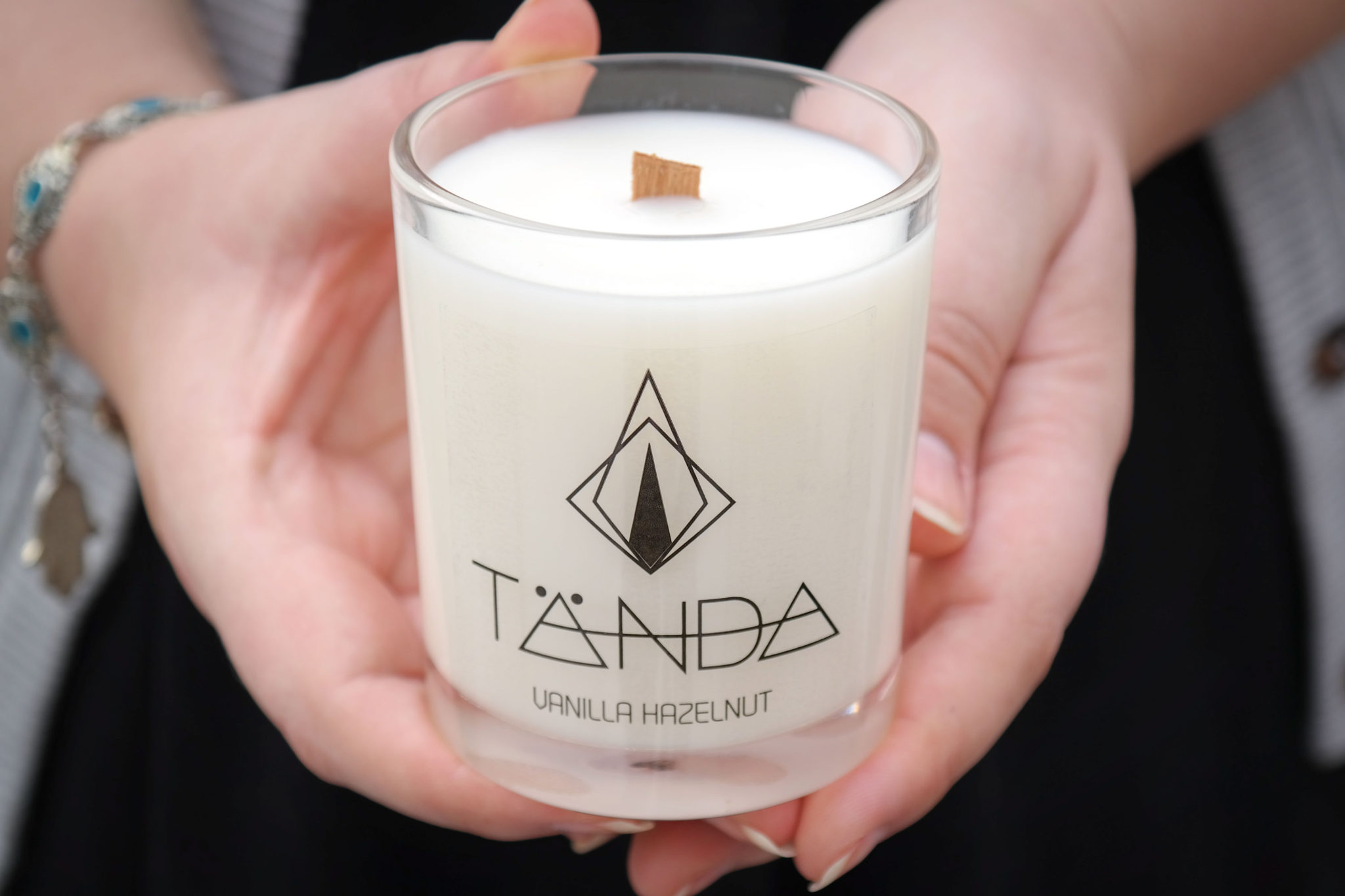 The brand is TÄNDA and the scent is Lychee & Black Tea. It smells so good that as I write this I'm sticking my nose into the candle just so I can get to smell it again. I've gone a little obsessed.
A Melbourne based company, TÄNDA is all about providing handmade natural candles that are of excellent quality and sell at a reasonable price. Valuing the greener things in life, the collection of 11 scents is made in the most eco and animal-friendly way. They're packaged in reusable glass tumblers and they are made from 100% pure eco soy wax with naturally grown sustainable wood wicks, allowing for increased burn times, with some of the range being able to burn effectively for up to 90 hours.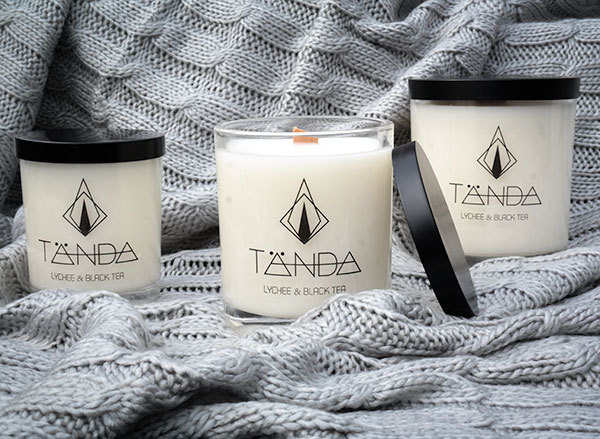 There's a wide variety of scents, from the more masculine (Oak Moss & Amber), to the floral (Japanese Cherry Blossom), to the edible (Vanilla Hazelnut) and onto the more citrus smells (Chamomile Grapefruit and Green Tea & Lemongrass).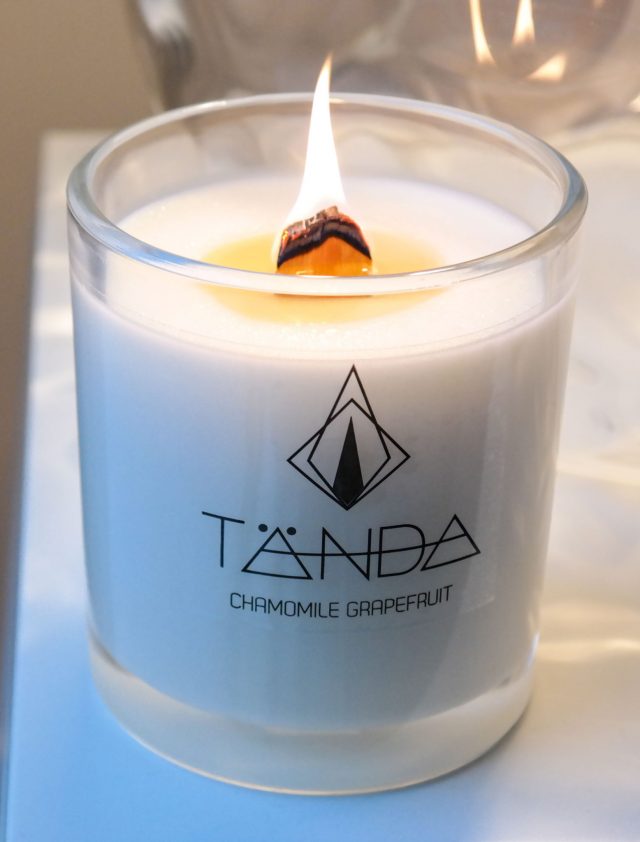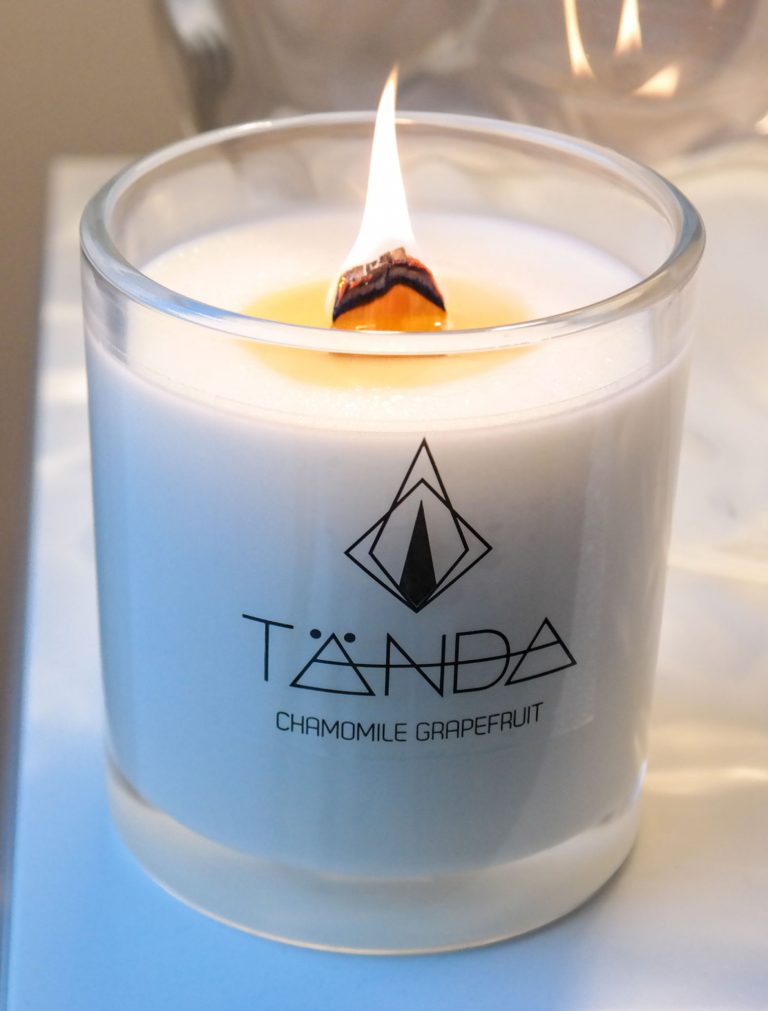 All scents are available in a selection of sizes and burn times, including soy melts, travel tins and luxury double and triple-wicked versions. Prices start at $20 for a small (30hour burn time) candle.