Black and white tableware is cool, classic and completely timeless and Noritake have just taken it to the next level with the extension of their BoB/WoW (Black on Black/White on White) dinnerware collection.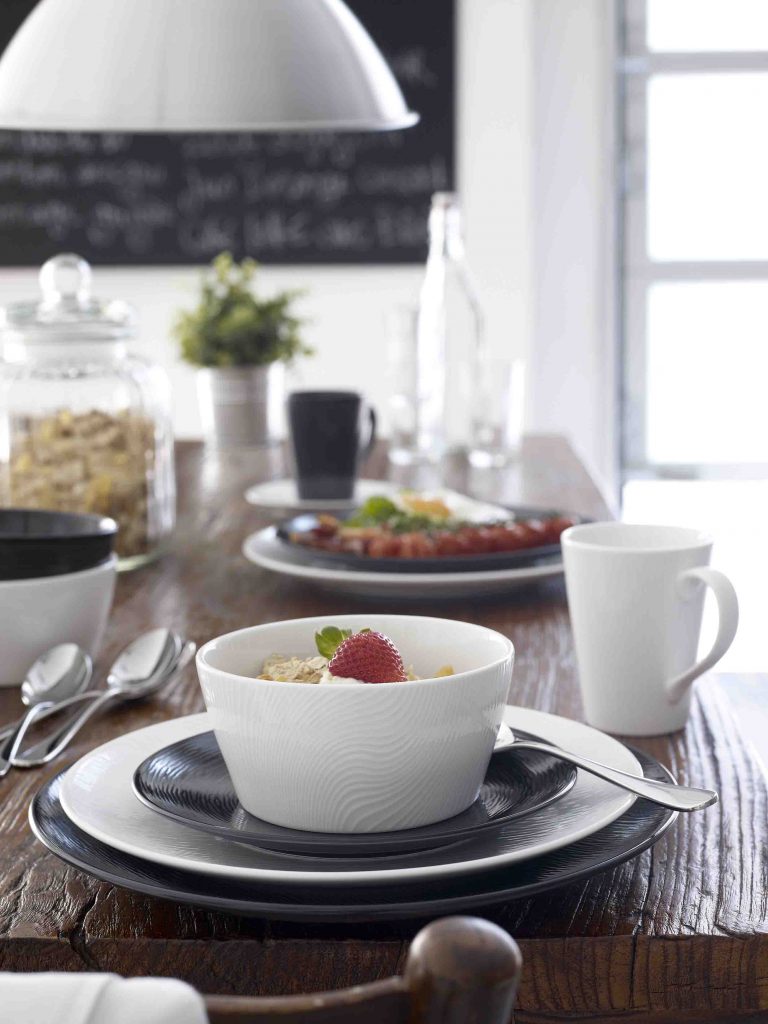 The fine porcelain range of plates, bowls, platters and tea/coffee items features a tactile surface texture inspired by the ripples of desert dunes. Each piece working effortlessly with its monochromatic sister-pieces or as a mix and match – black on white or visa versa.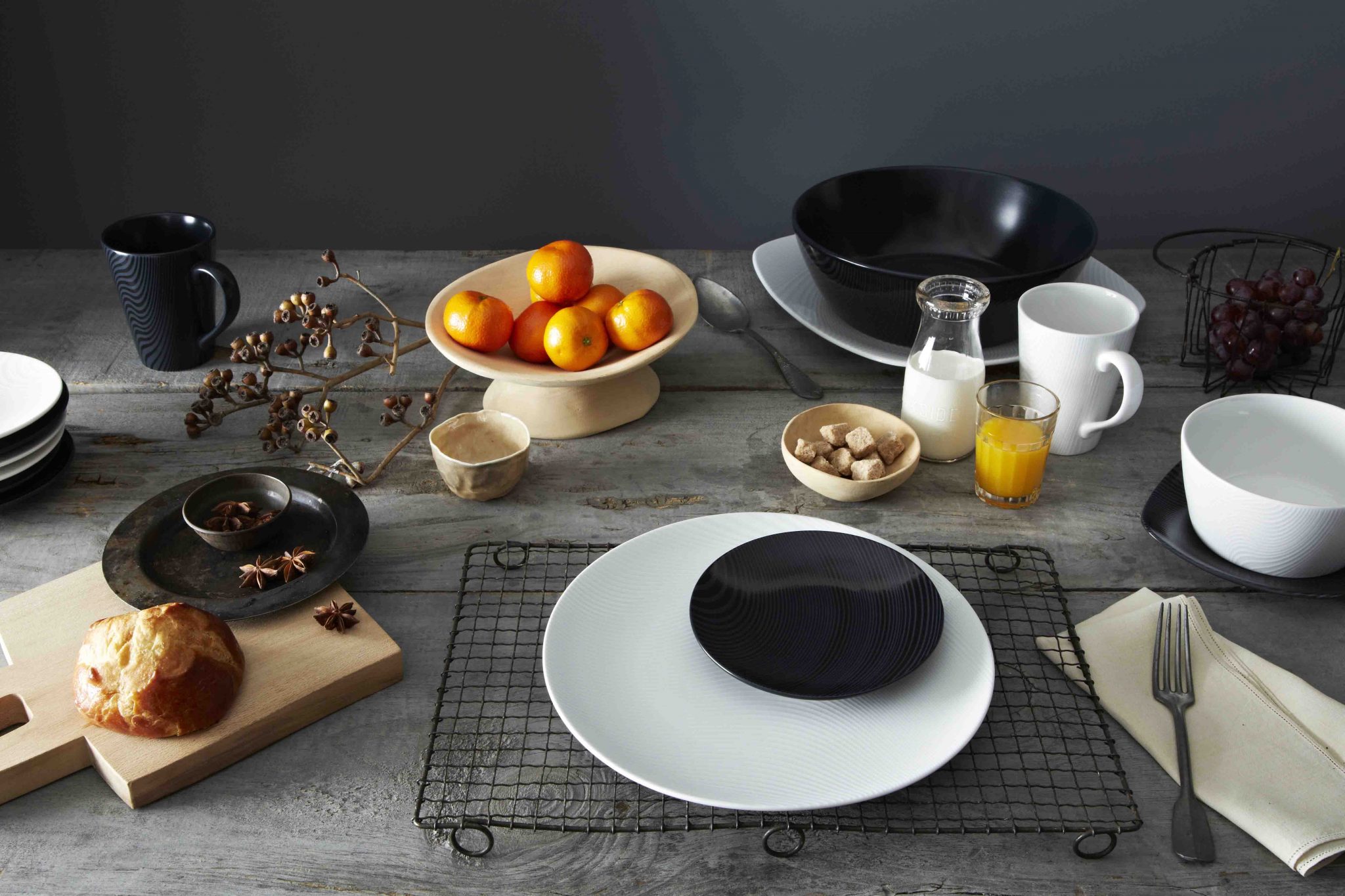 Both dishwasher and microwave safe as well as chip resistant, the timeless appeal of the BoB/WoW collection means it can be used for all meals, be it breakfast, lunch or dinner, and for both formal and informal entertaining.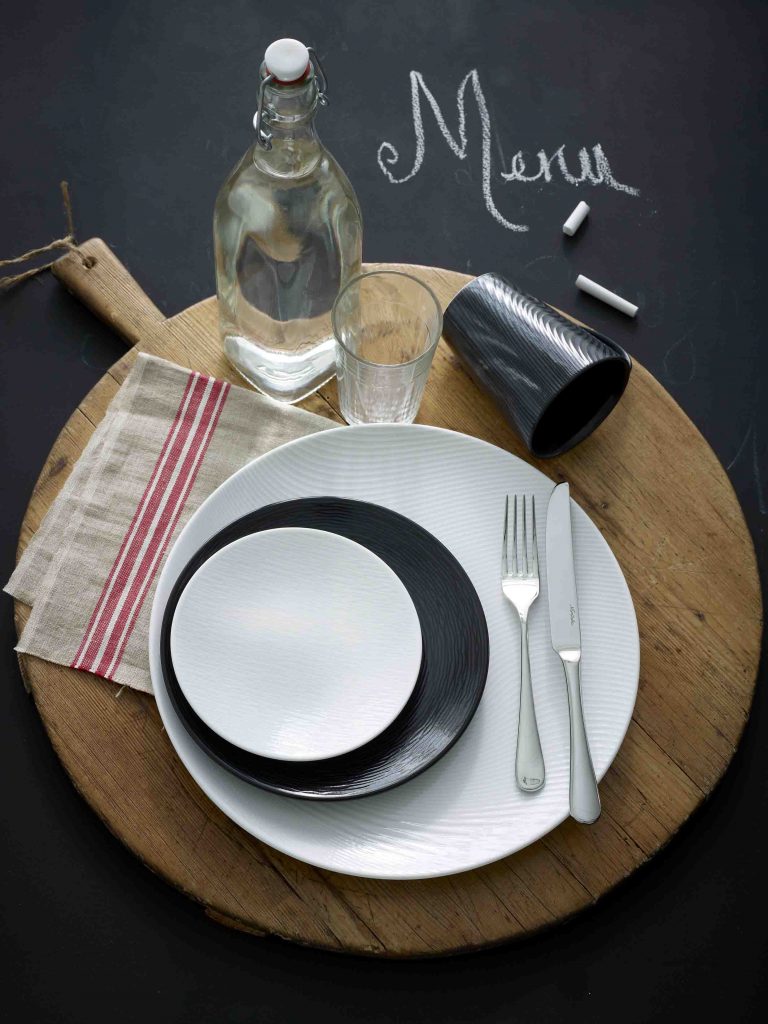 The full range includes: high-sided dessert, cereal and salad bowls; oval and round platters; shallow pasta bowls; appetiser, coupe salad and coupe dinner plates; cups and saucers, mugs, sugar bowls and creamers.
BoB/WoW is available nationally from department stores and independent kitchen retailers as well as online.