I recently received this beautiful book from its author, Tahn Scoon. To be honest, my first thought was "nice but hmm… not really my thing," but on closer inspection, it really is. When I see the word vintage I sometimes worry this actually means hipster and that's not me, plus I live in a pretty modern apartment so although I love old things with some character and history, the vintage look, so to speak, doesn't always work for me. If you're like me, don't stop reading because this book is, fortunately, for you too! In fact its subtitle 'The Homemade Home. Beautiful Interiors and How-To Projects' explains it much better.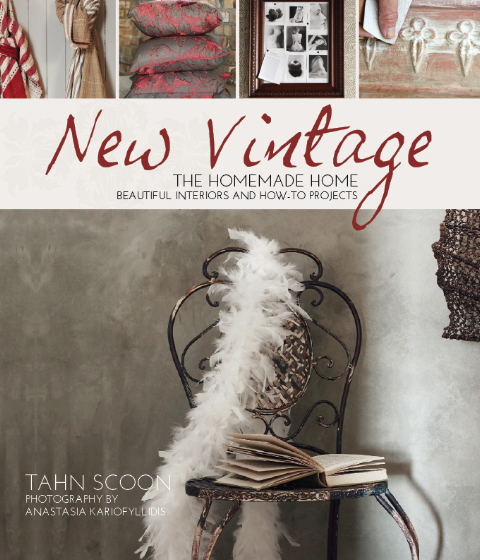 Tahn is an interior stylist whose work has appeared in, among others, Home Beautiful, Real Living and Country Collections. She also runs Tahn Scoon Living, a boutique decorating consultancy that specialises in creating 'classic meets contemporary' interiors for both residential and commercial clients.
"The book focuses on how to decorate yourself with inspirational interiors and hip how-to projects, such as how to make an upholstered bedhead and re-vamp vintage furniture," she says. "A home filled with beautifully crafted hand and homemade pieces is a home filled with warmth and soul. Be daring enough to fill your home with the things you love; the homemade, the handmade, the well-worn and the well-loved–and boldly combine them with the clean sensibilities of the new–and you'll have a home that is truly beautiful and absolutely you."
Now there's a philosophy I love. And mixing old and new is really what today's layered interiors are all about, isn't it? Eclecticism rules!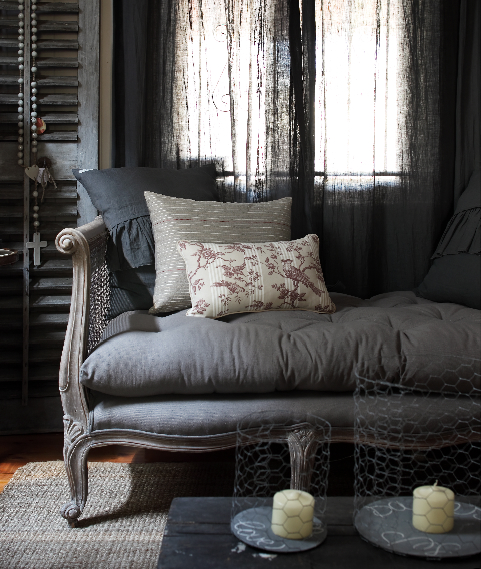 The book is split into easy to follow sections and some will be relevant to you (sympathetically renovating a character home, redecorating for renters and preparing a bathroom, for example) while others won't. There really is something for everyone though, and plenty of projects. The ones I'm inspired to have a go at include:
Revamping everyday pieces
Milky terracotta pots
Mint tea (yes, there are even recipes)
Mix and use milk paint.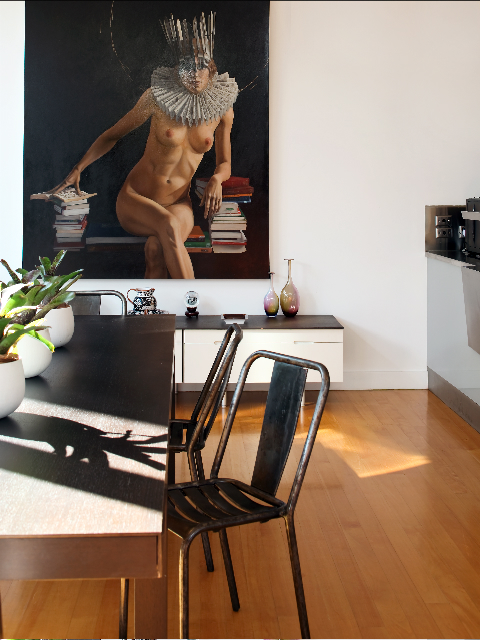 There's really practical decorating stuff too, like painting interior walls, the psychology of colour, choosing window treatments and hanging wallpaper. The Daily Decadence section is lots of fun, with projects like a vintage china chocolate stand (why not?) and a list of Things to Love, including a seriously good sofa, curtains that puddle and fresh flowers.
There are plenty of gorgeous photographs too, so even if you don't try any of the projects, there's plenty of inspiration, especially when it comes to mixing old and new.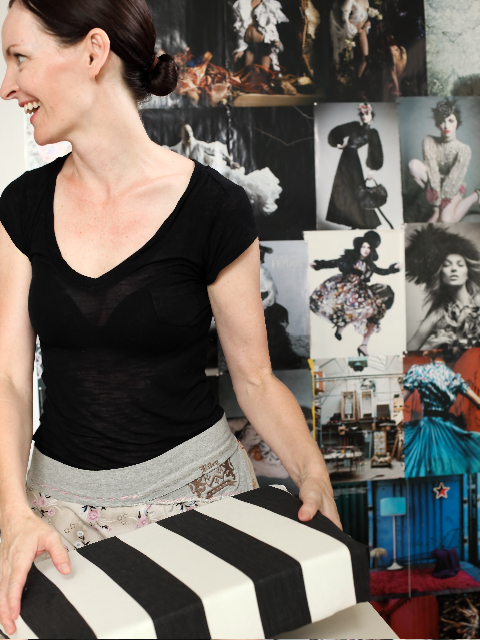 All photographs are taken from the book and by Anastasia Kariofyllidis.
New Vintage, by Than Scoon, published by New Holland, ISBN 9781742571300.