Fun Melbourne brand Hunting for George have added colourful veneer clocks to their collection.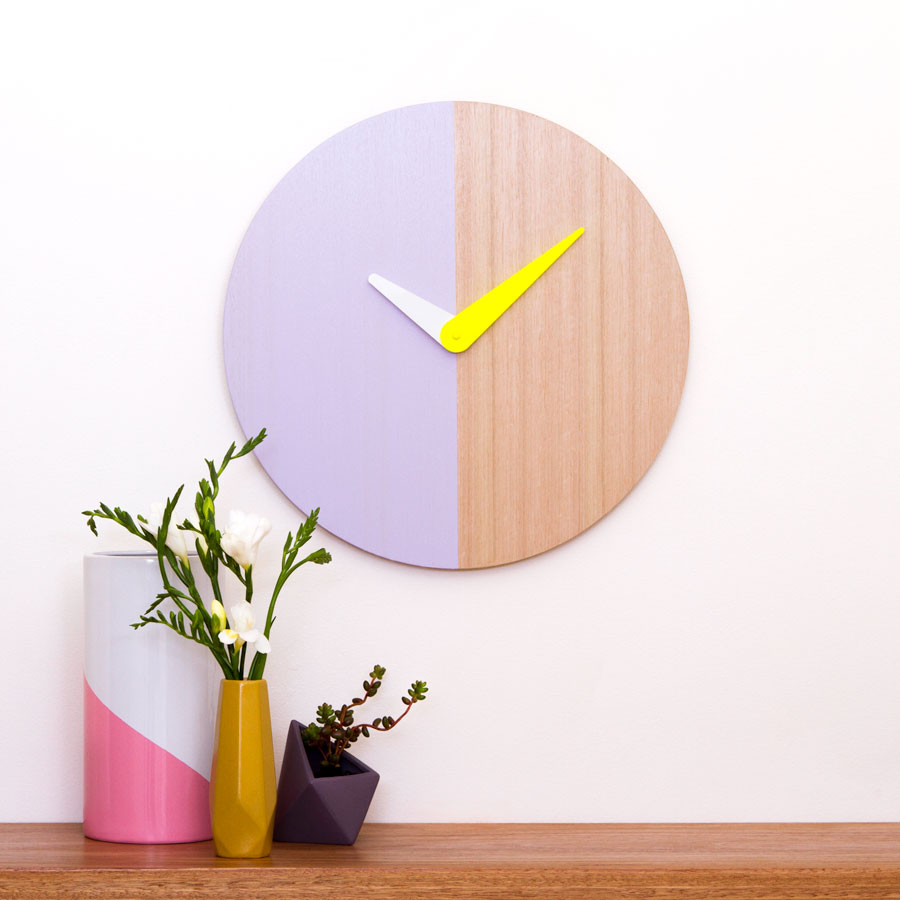 "They're crafted with cleverness, painted with awesome and ready to make your wall all sorts of legendary!" says Lucy Glade-Wright.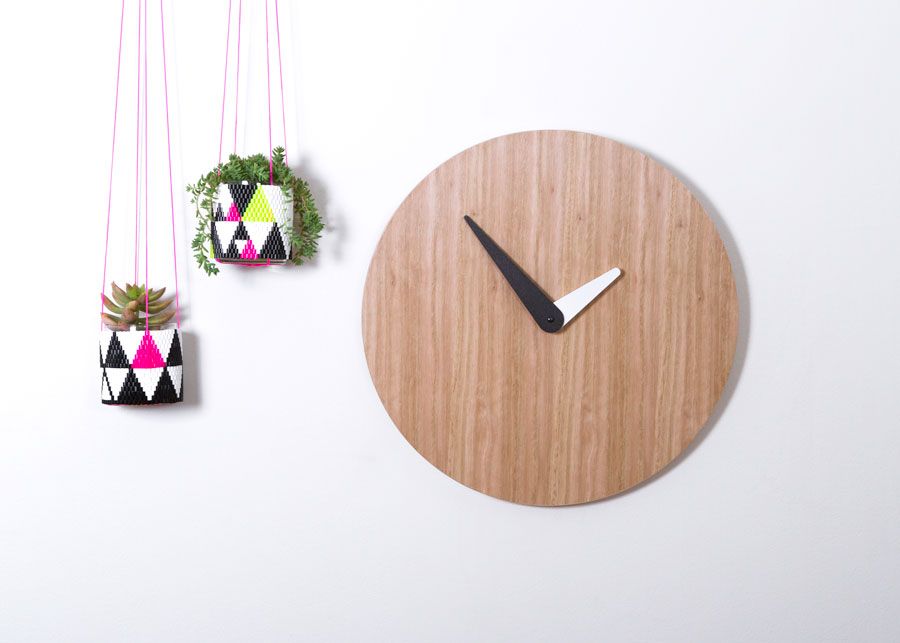 The different colourways even have names: Banjo, Jesse, Lola, Olivia and Penny. Each clock is hand made from a Victorian Ash and Tasmania Oak timber veneer and is 42cm wide and 2cm thick.
They all feature individual laser cut, painted acrylic hands.
Available exclusively at Hunting for George for $169.00.