Designed by The Block architects, Sydney's latest coffee shop, Bay Ten Espresso, is industrial, honest and completely unique.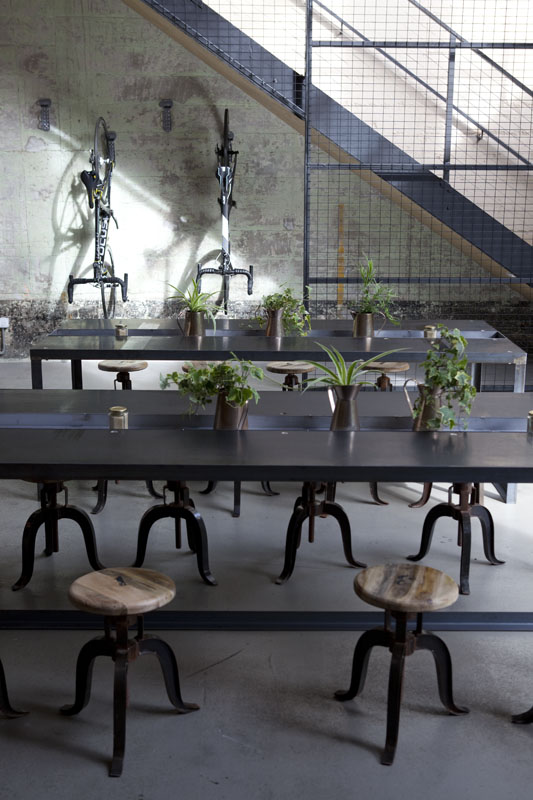 Situated in a heritage warehouse in Lavender Bay, the inspired fit-out designed by Brenchley Architects, features 10-metre century-old concrete walls and a dramatic expanse of windows. Playing true to the industrial heritage of the space, the interiors are raw and recycled, with palette seating along the wall topped with leather pads and stacks of cushions to create comfy private nooks and two long, stainless steel tables offering shared space and room to spread.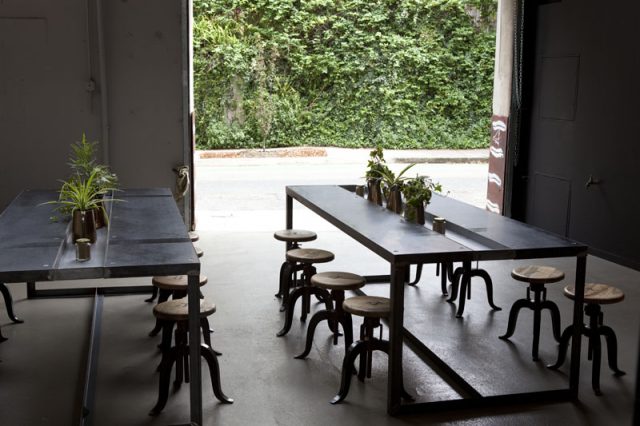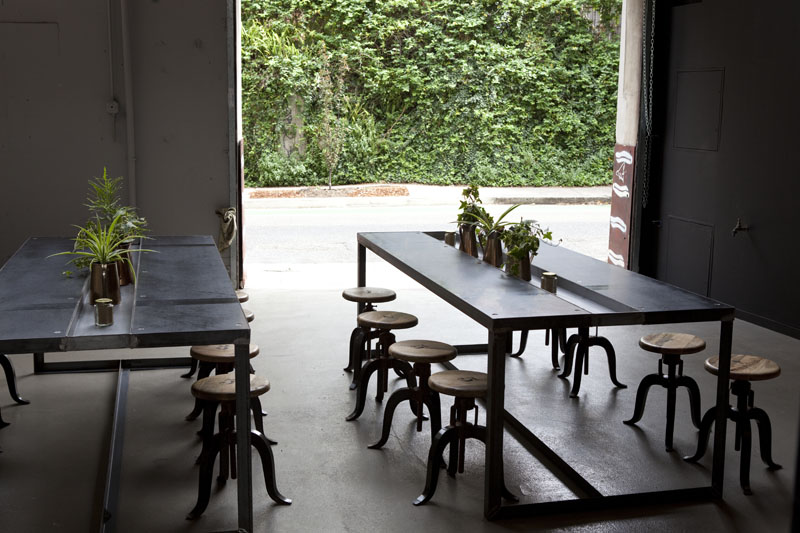 "Working in heritage spaces is a privilege," says Brenchley Architects director, Julian Brenchley. "Essentially we are custodians of environmental heritage which is no less important and is often overlooked, lost or damaged by poor decisions. Bay Ten Espresso is such a unique space; there is nothing like it anywhere. All the historic infrastructure in and around the Harbour Bridge is remarkable in scale and has an industrial-engineered character."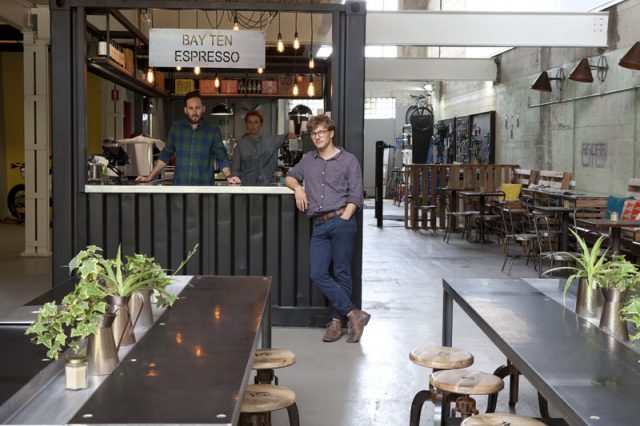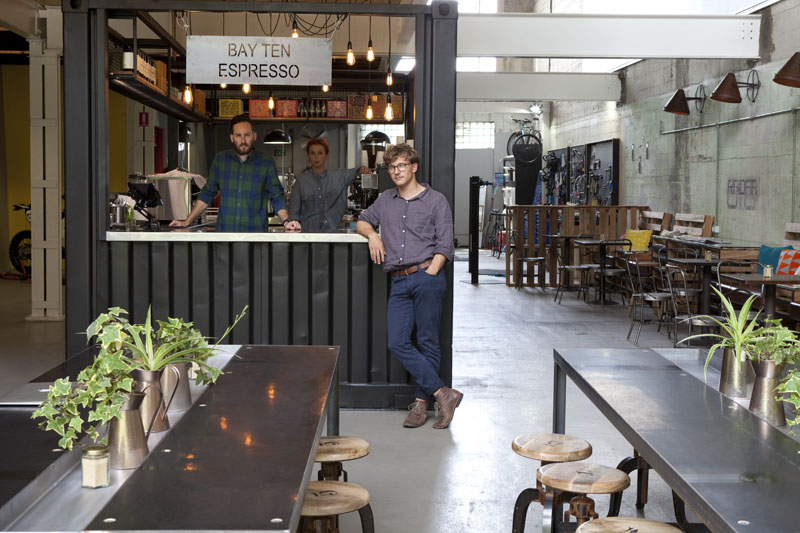 Taking centre stage is a recycled shipping container, remodelled to serve as the working hub of the espresso bar. It comes with a bit of latter-day notoriety as well, having been one of the vessels used to smuggle 600kg of pseudoephedrine into Australia. "The new fit-out was inspired by what might have been," says Julian. "We've referenced transport-related objects such as the repurposed shipping container and given it a workshop look and feel, allowing the past uses of the space to honestly inform the design outcome."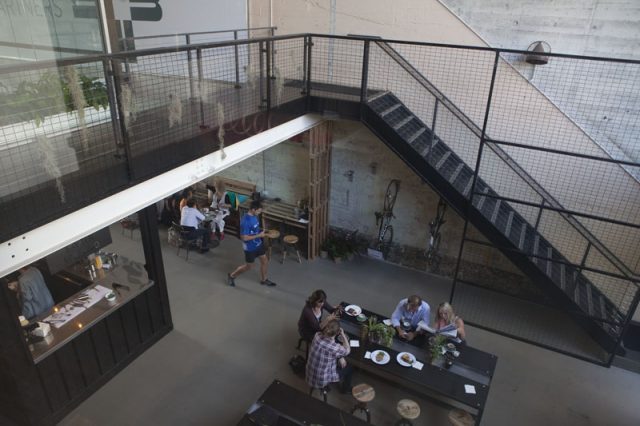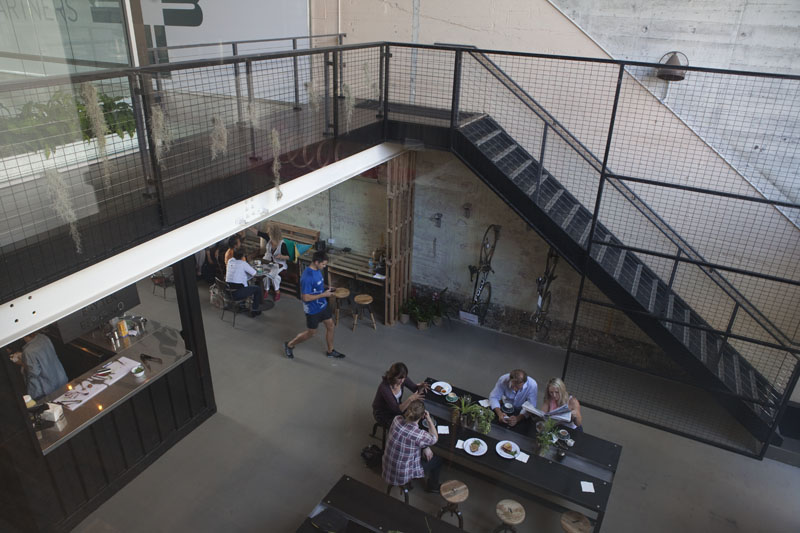 Bay Ten Espresso also shares the warehouse with The Body Mechanic, a specialist bike maintenance outfit run by elite athletes. It's open Monday to Friday, 7am – 3pm, at at Bay 10, Middlemiss Street, Lavender Bay, Sydney.