There's a lot of twists coming in tonight's Reno Rumble which we're sure the producers are hoping will turn it into less of a Block spinoff and more of a show in its own right. There are two major changes this season. First, the homes are being made over for real families who, for a variety of reasons, really need and deserve a helping hand in the reno stakes (there's nothing I love more than a proper human interest angle, pass the tissues already!), and second, Darren Palmer and Romy Alwill have been replaced by Scottish design duo (and one time Block guest judges), Colin and Justin. We chatted to them about what we can expect.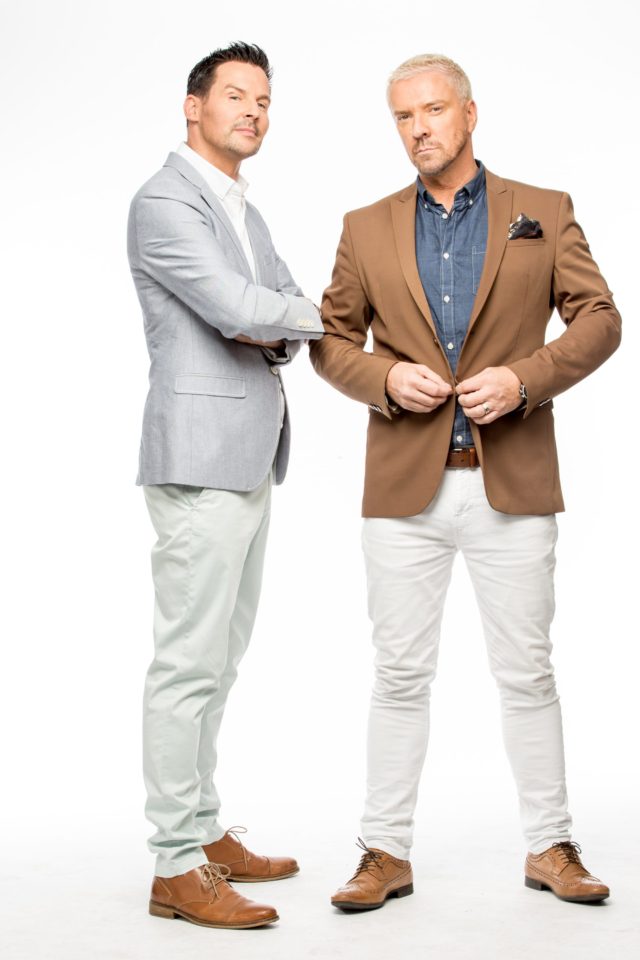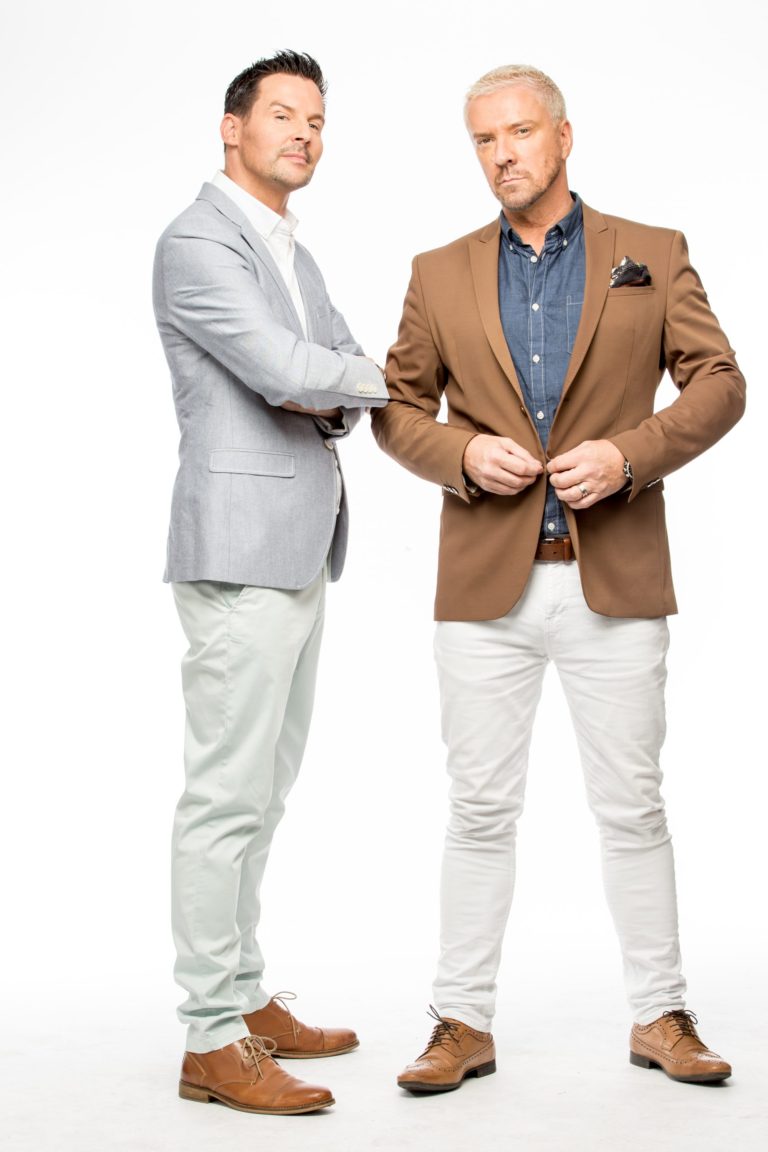 While Colin (McAllister) and Justin (Ryan) may be new faces to many Aussies, to a Pom like me they're big names in interiors. The funny Scots are known for not mincing their words and have enjoyed huge success as hosts of a variety of home makeover shows in the UK, Canada and America. So where does Australia come into it? They appeared on the UK version of I'm a Celebrity Get Me Out of Here! in 2009, filmed in Australia, and got a local agent, who started opening doors for them here. After appearing as guest judges on a Block challenge last year, the producers asked them back to judge Reno Rumble.
"A really critical difference this year is that we deliver our judging face-to-face with the contestants for the first time," says Colin. "Before, the teams didn't get a chance to answer back. We are very much fans of saying it like it is!" There will always be an element of drama when one couple stands to walk away with a $100,000 prize, as the boys (who are a couple) rightly point out.
It's not just about that though, as Justin adds. "As soon as you have the judges having a dialogue with the contestants, the viewers, many of whom want to learn from the show and get tips, are going to get a lot more from it. We have design backgrounds and can justify what we're saying. But we very much want to critique rather than criticise."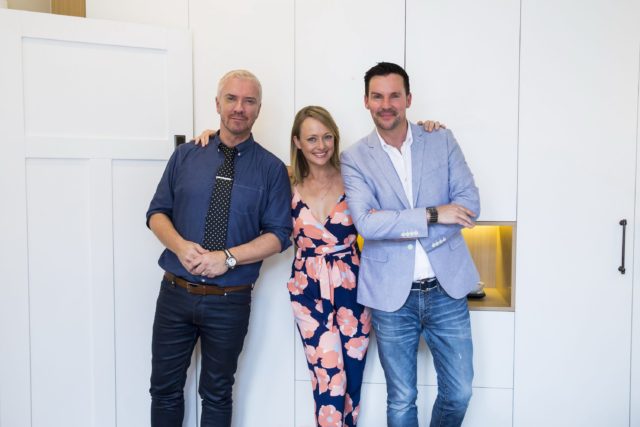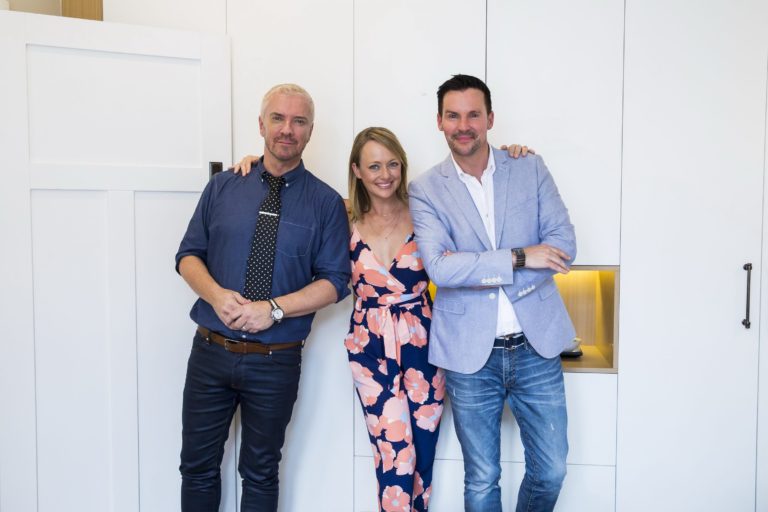 Despite the fact they're fighting each other for the big prize, Colin and Justin say the contestants are a great bunch who have the best interests of the people whose homes they're renovating at heart. "We feel like proud mums at sports day," Colin says. "We are genuinely invested in this process as judges and we think that will show on screen. This show is going to genuinely change lives for people who have had a really rough time."
Justin says the producers have chosen the homeowners very carefully. "These people have faced tragedy and loss and illness and it is so fantastic to see people working together to better their lives. It's great to be involved in a show doing something like that. You forget it's a competition in the best possible way."
While the pair had already met host Scott Cam on The Block, they hadn't met Shelley Craft before and said she went out of her way to make sure they were comfortable on set and was refreshingly down to earth compared to many of the people they meet in TV across the globe.
And having spent so much time in Australia, the experienced renovators, who live between Scotland and Canada, are tempted to buy here too.  And their top tip for a drink in Sydney? The Baxter Inn in the CBD (you heard it here first).
Reno Rumble starts tonight on Channel 9 at 7.30pm. Tune in tomorrow for all the latest. As with our Block coverage, we'll have all the reveals for you each week.