To launch their latest Spring Summer Home Collection, Marimekko decked out the stunning Bondi home of renowned Aqua Bumps photographer, Eugene Tan.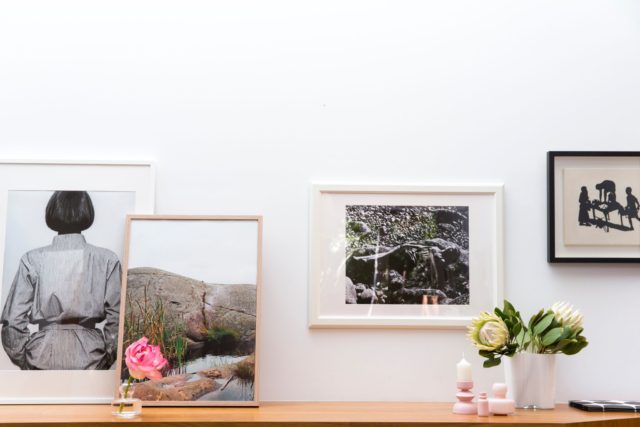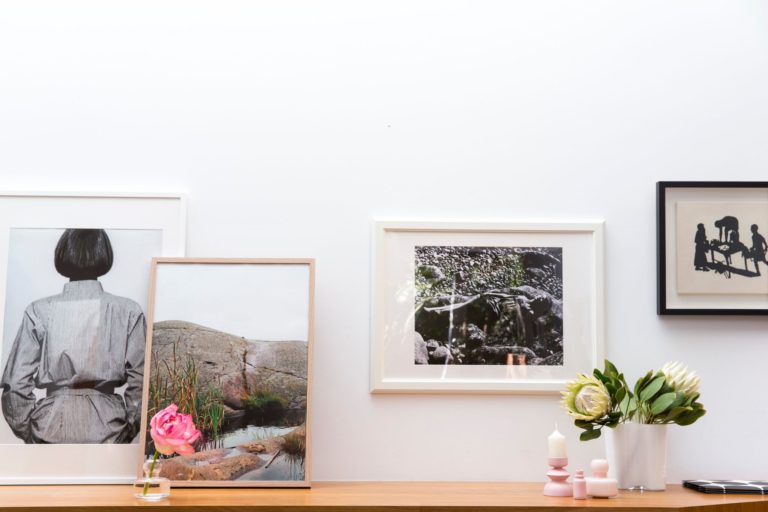 This home collection is the first under the watch of creative director Anna Tuernell and I have to say I am impressed with what I saw! These glass vases designed by Carina Seth Anderson are a new product type in Marimekko's home decoration range and boy, are they gorgeous!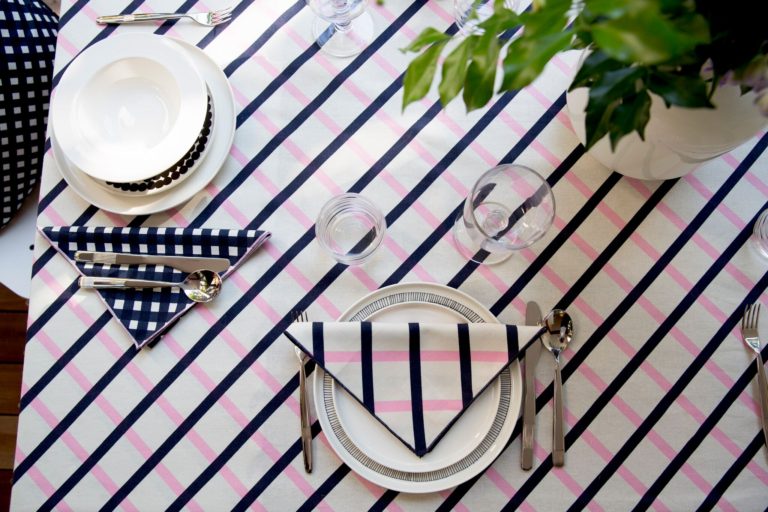 The latest new season collection captures the essence of Marimekko's functional, effortless, Nordic style with the bright, bold and iconic prints that you would expect, with a twist of freshness and pastels.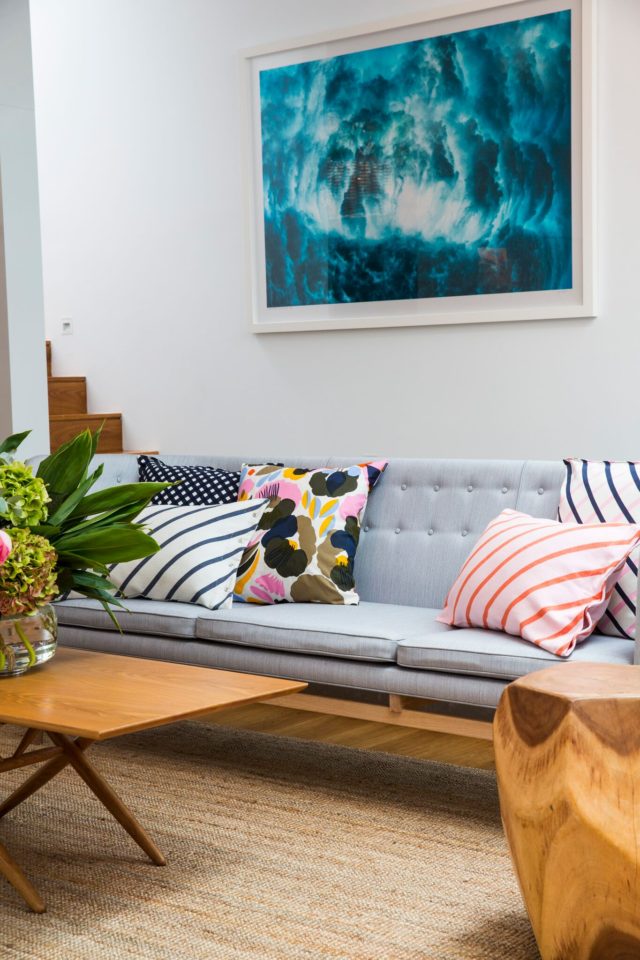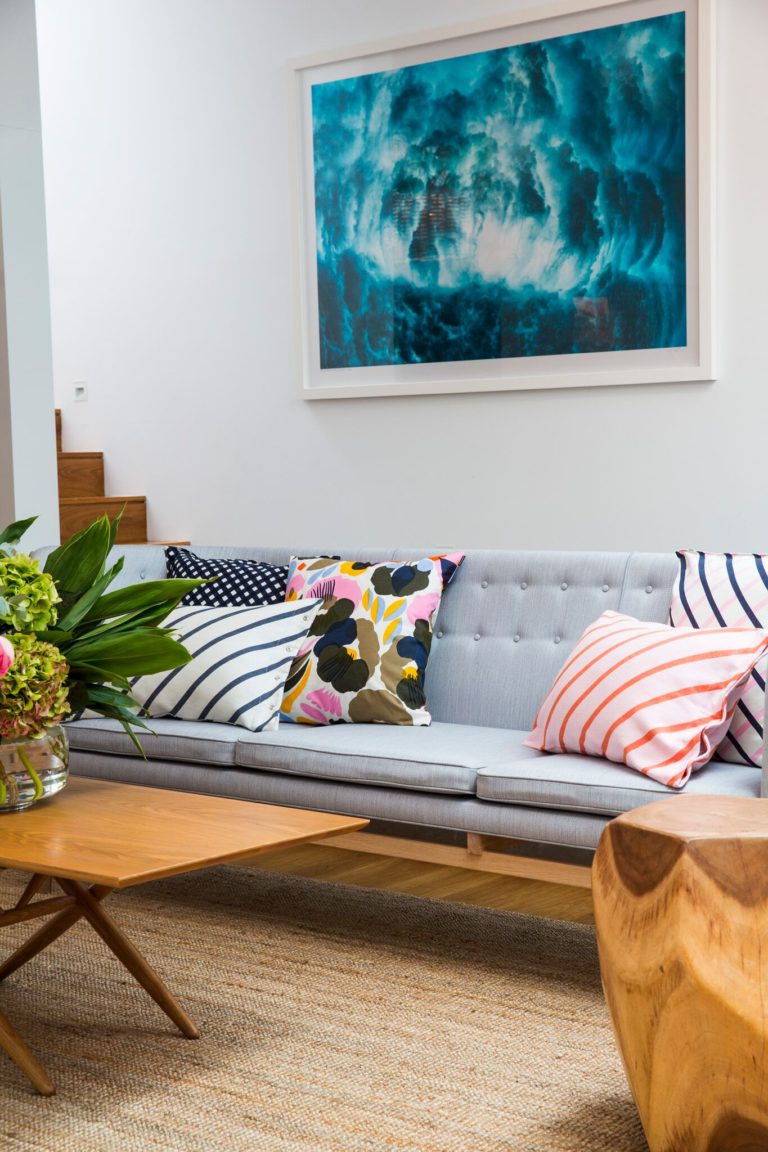 "The collection was inspired by the work of the strong visionary women of Marimekko: Armi Ratia, who founded the company in 1951, as well as designers Maija Isola, Vuokko Eskolin-Nurmesniemi and Annika Rimala who had a significant role in creating the brand's aesthetic in the early years," Anna said. "Their distinctive and timeless designs have, for decades now, brought joy and beauty to our everyday lives, and I want to pay homage to them with the first Marimekko collection that was designed under my direction."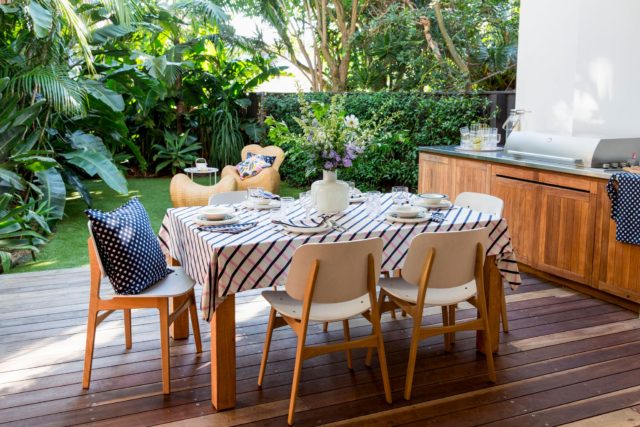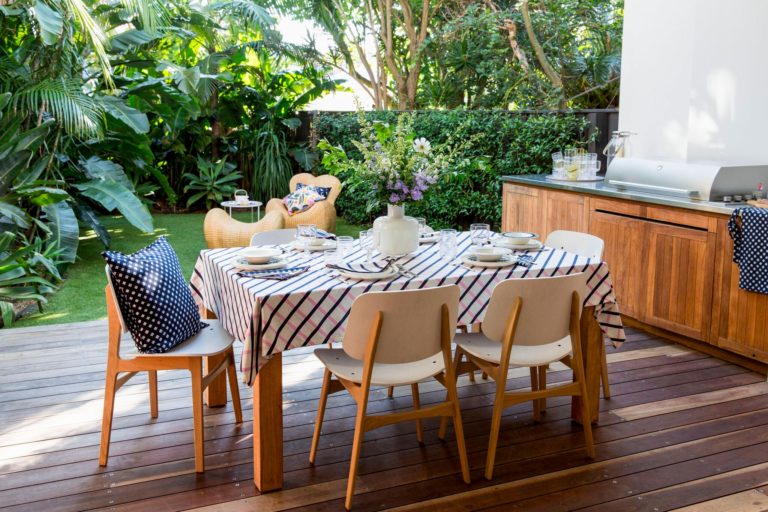 The property's rear deck was the perfect setting to showcase the Quilt and Okko tablecloth and napkin sets.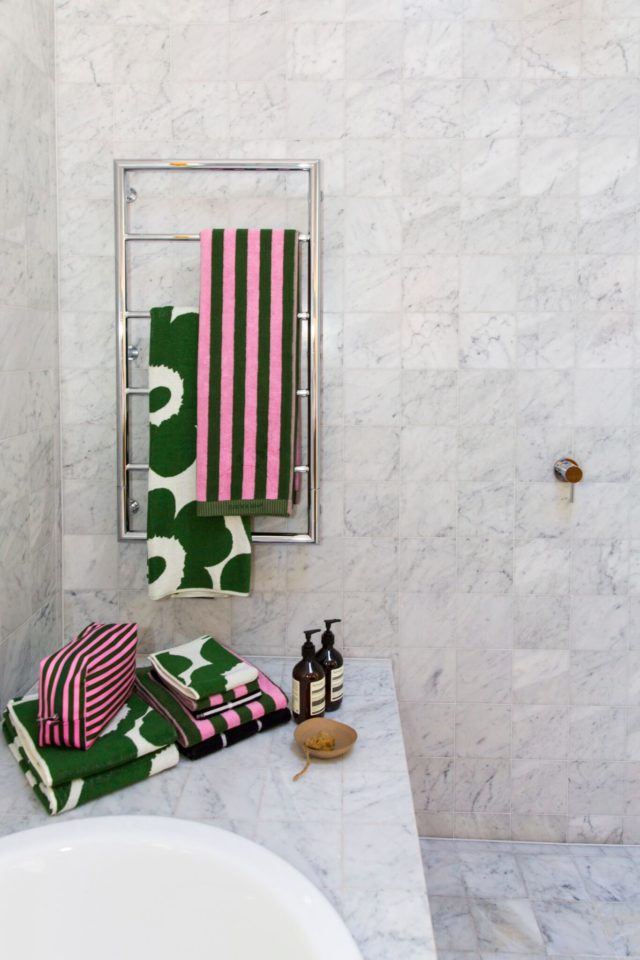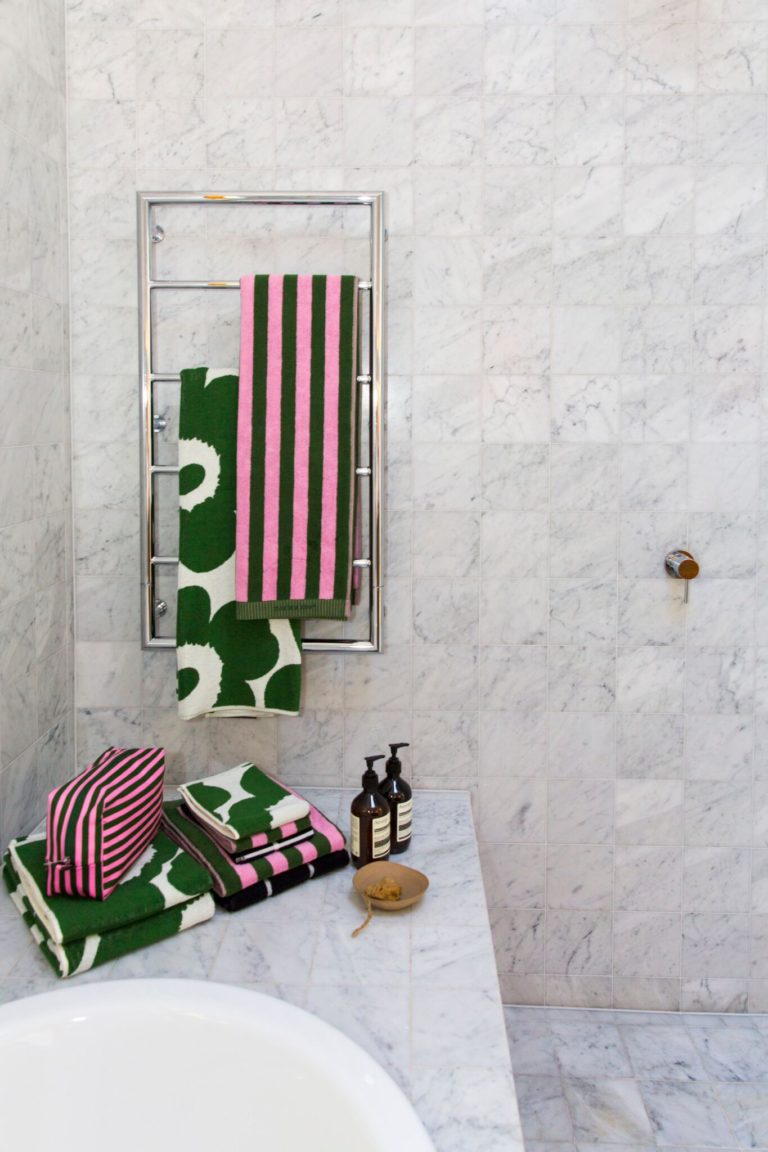 The gorgeous downstairs marble bathroom featured Unikko and Taimi towels and accessories.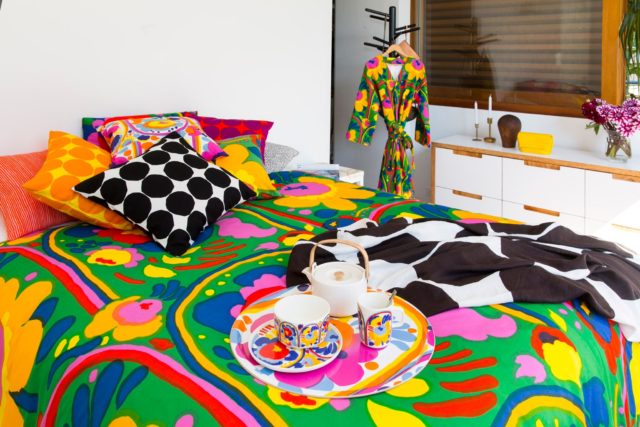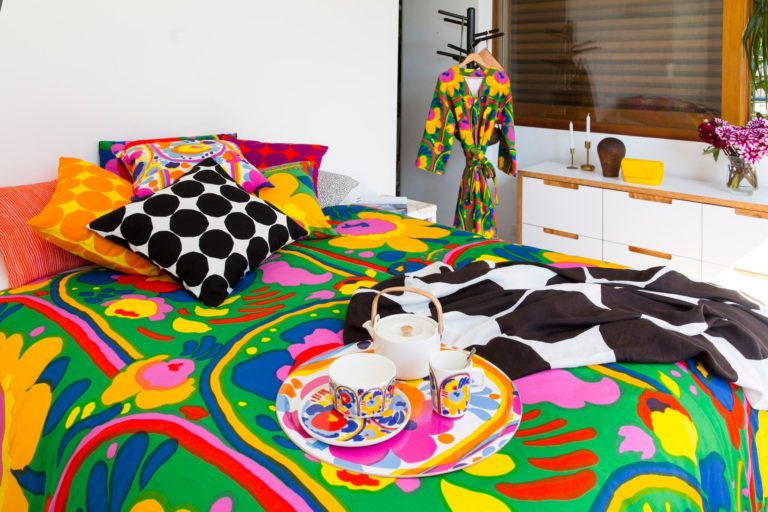 Overscaled spots, bright and bold patterns are found across quilts and cushions in the latest range. With some of the new collection already available in store now, the rest is set to roll out over the next few months so keep an eye out.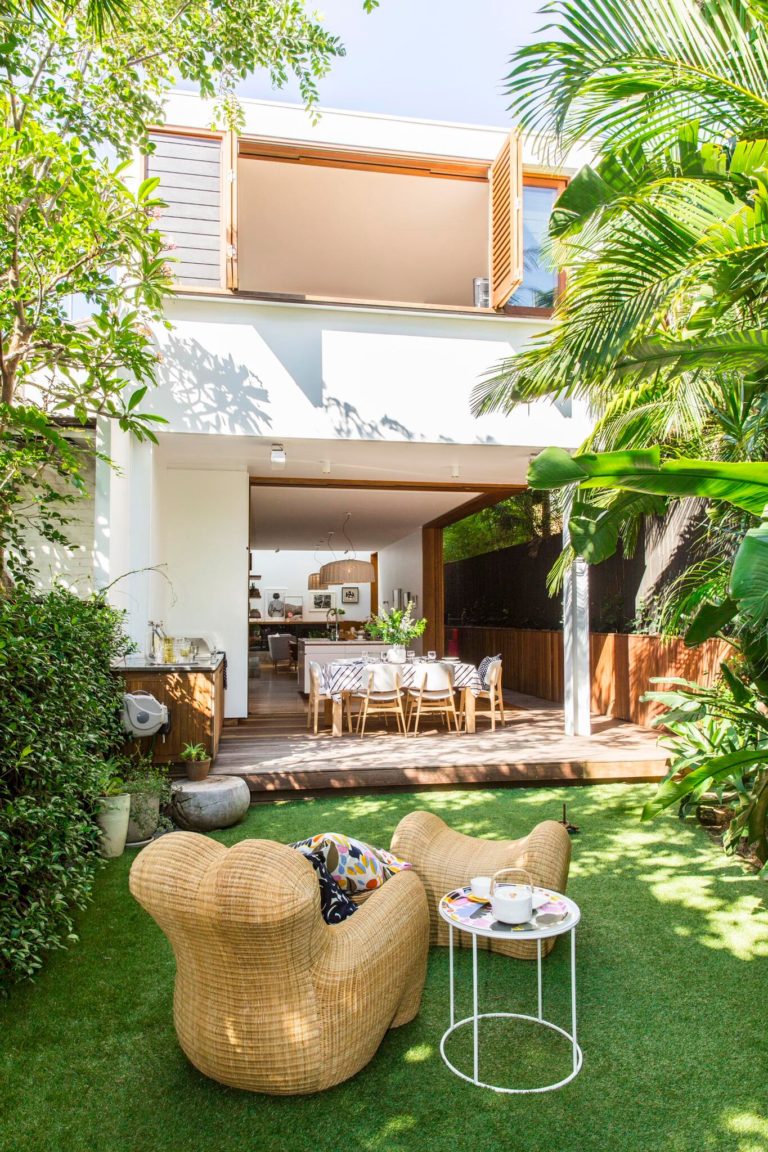 In love with the place? You can rent it out on Airbnb.
Photography by Jacqui Turk.
–Kathryn Bamford is a certified interiors addict and regular contributor. You can follow her DIY and design adventures on Instagram @thedesignrookie.