Sydney cushion brand Billy Heckenberg keep coming up with the goods and I'm really glad creator Maddy Duggan has kept her signature exposed zip.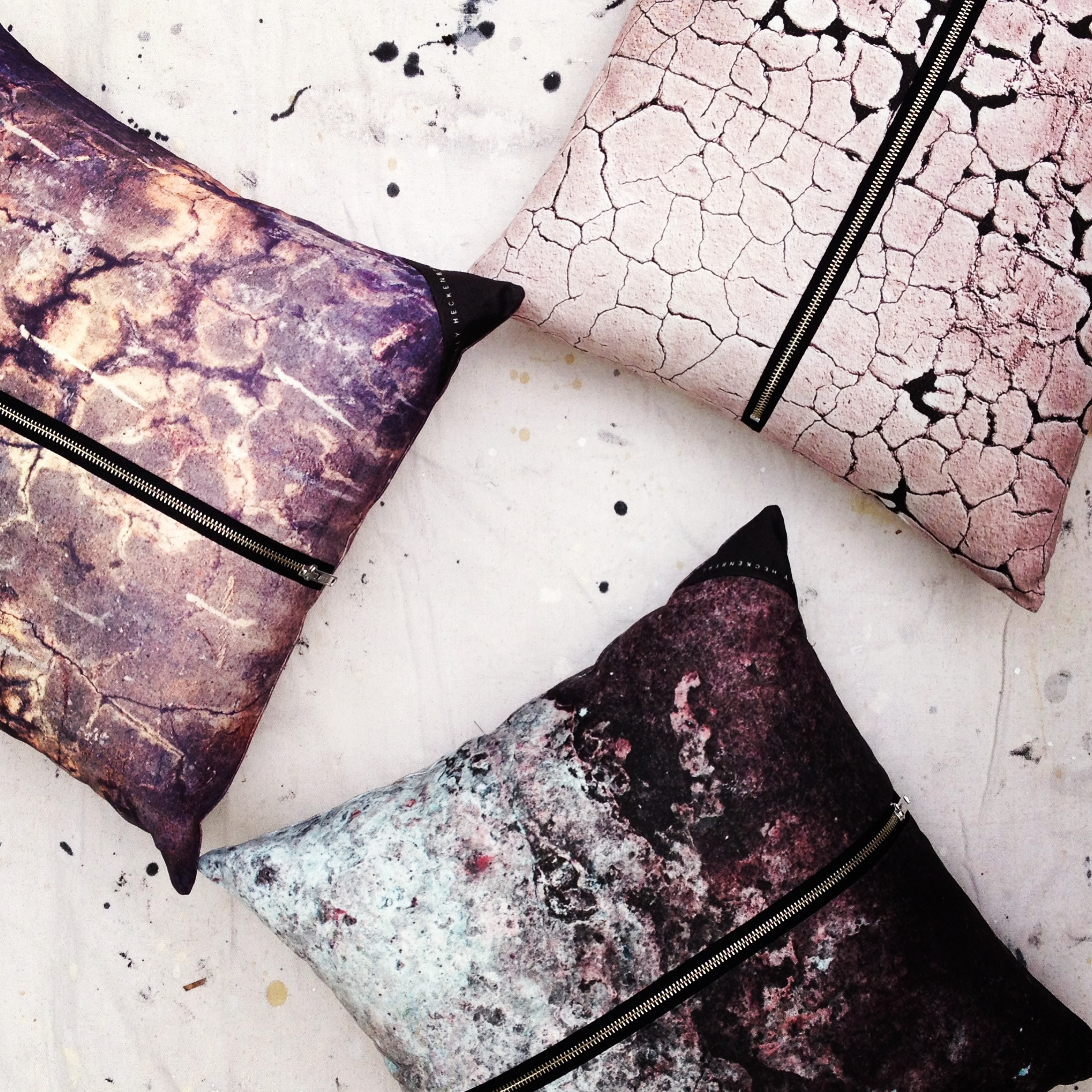 The photographic Cockatoo Island collection has to be my favourite. Maddy says: "I have always been fascinated by Cockatoo Island, such a beautiful historical place surrounded by the scenic waters of Sydney harbour. So with my obsession towards all things industrial, this was the perfect inspiration for the third collection.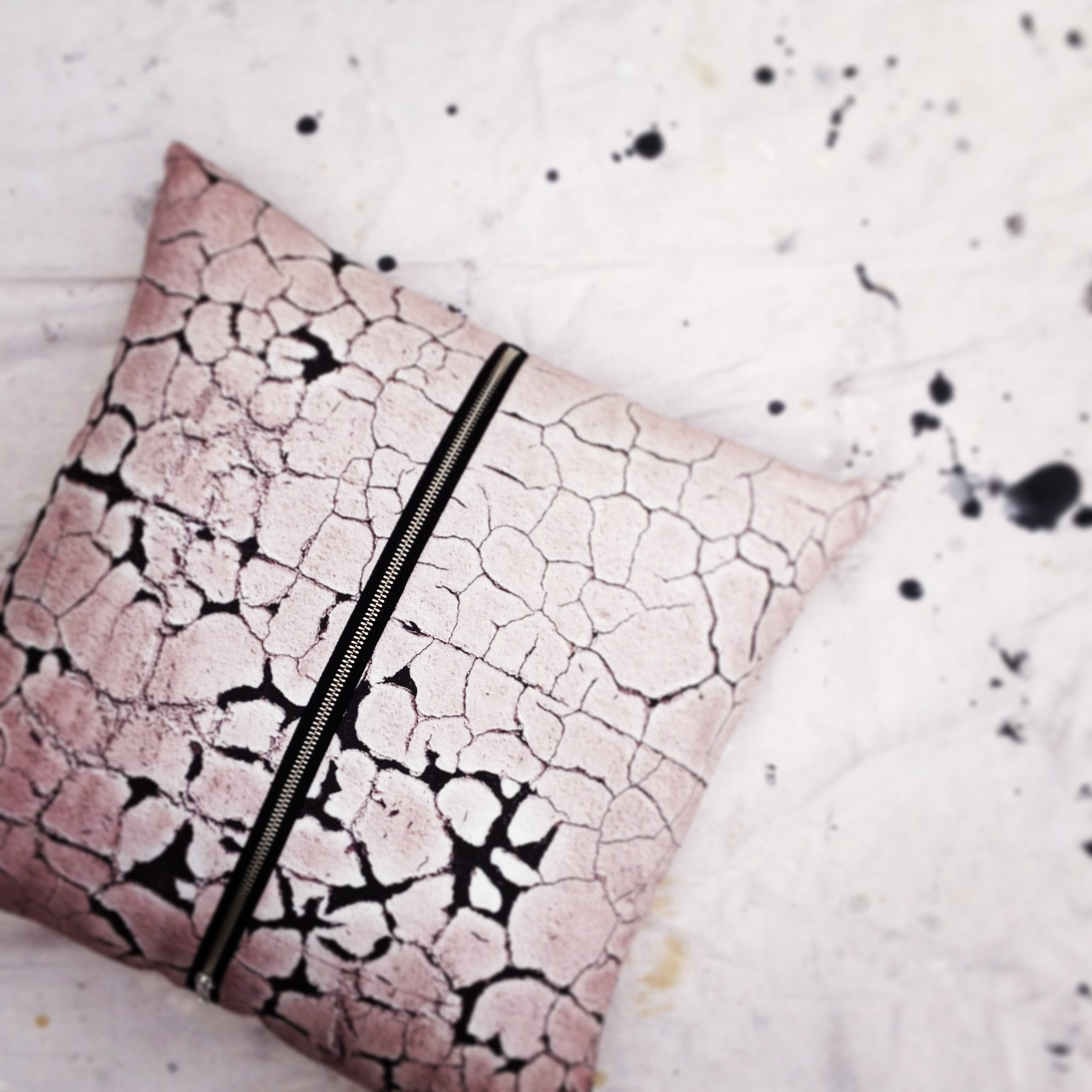 "The prints are photographs taken of the mixed variety of concretes, textures and eroded surfaces found all over the island. I also played around with the colours to enhance the natural tones and complex textures."
The fourth collection sees more monochrome, like her original designs. "I wanted to keep it simple, a nice contrast to the previous bold prints, and introduce some more monochrome designs. I love to work with shapes and geometry. It may not seem like it but mathematics plays a vital role in my creativity."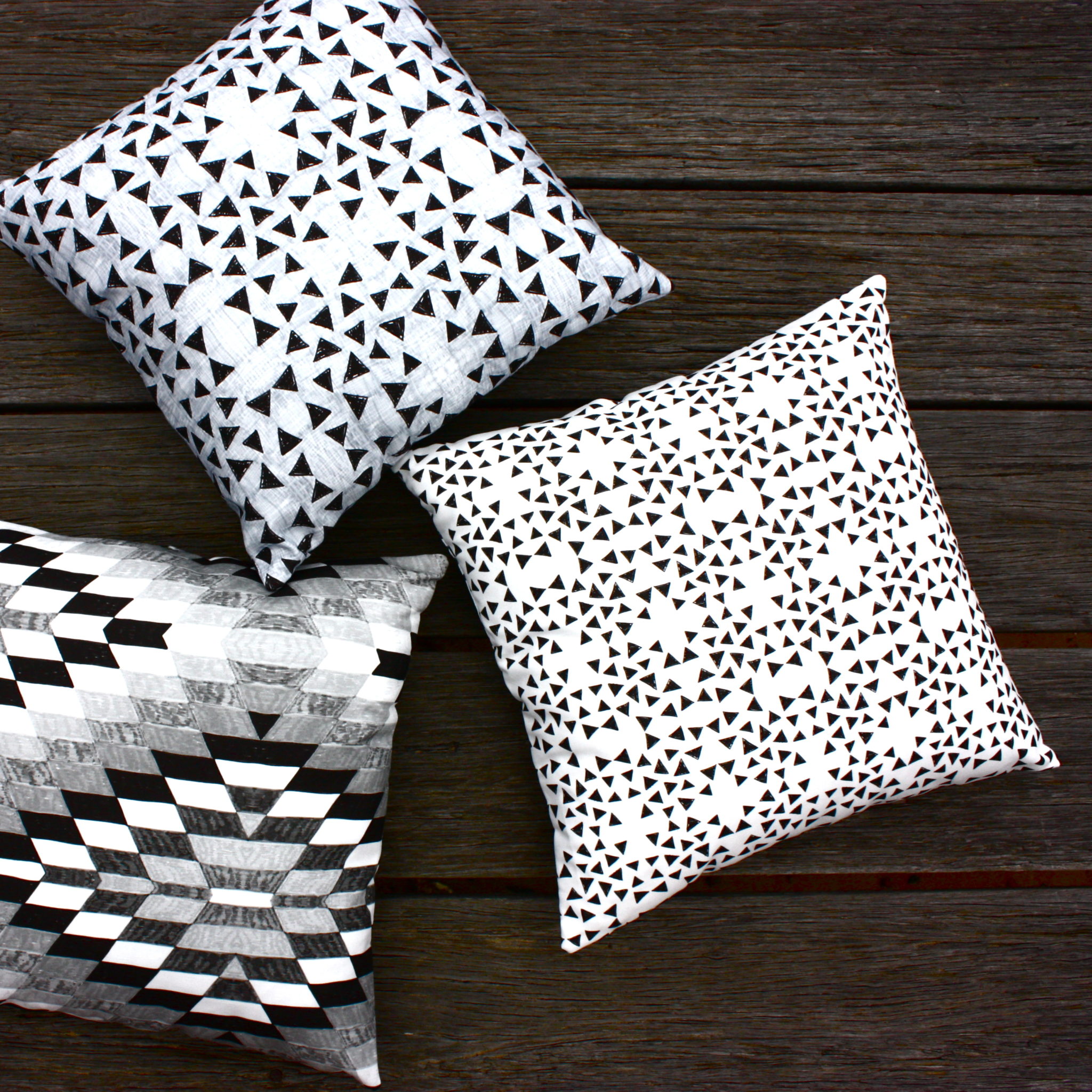 Lastly, she added a couple of new colourways to the her previous texta print collection, because they have proved so popular.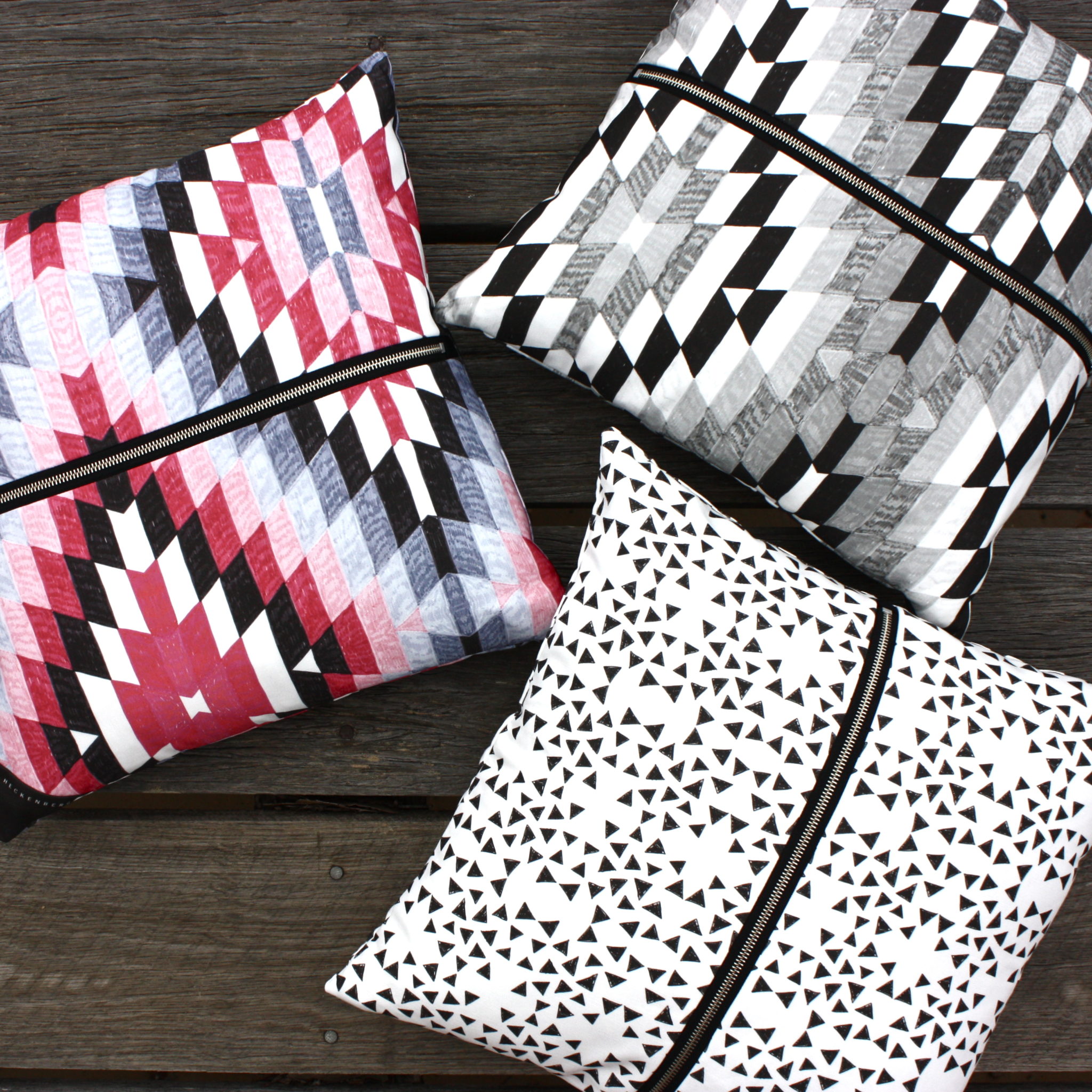 I'll take one of each, please!
Shop Billy Heckenberg online. Cushions from $69.95. Read about the story behind the brand name in my previous blog post.