Lisa Payne got the reno bug when she and her husband began to expand their family. When they renovated their first house, with its 1940s design not suitable for three kids, the confined bathrooms and laundry got a layout makeover to help ease their everyday routine.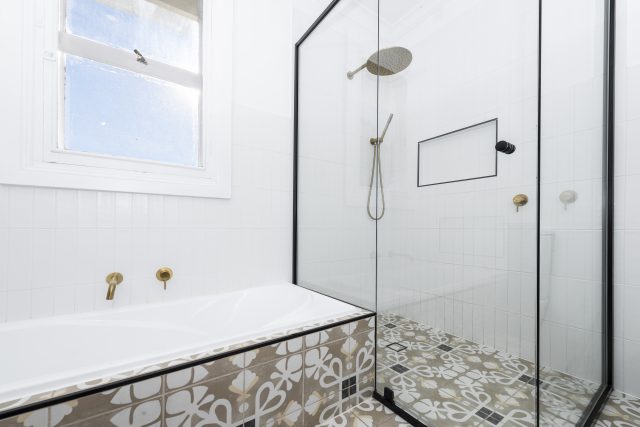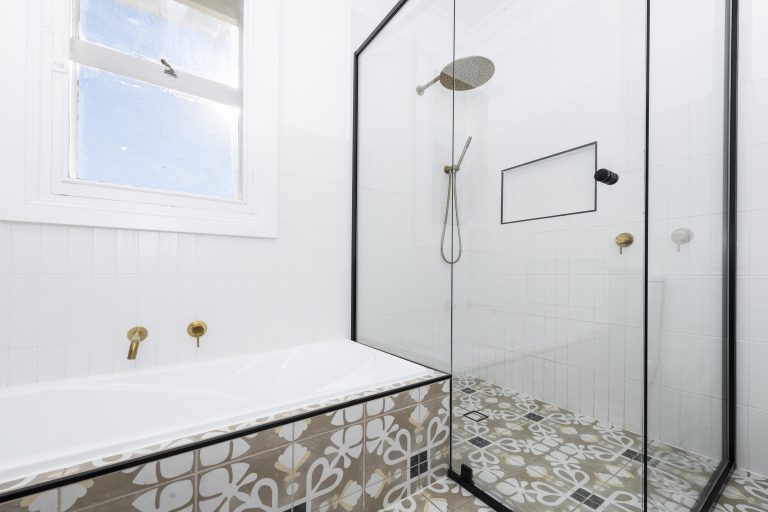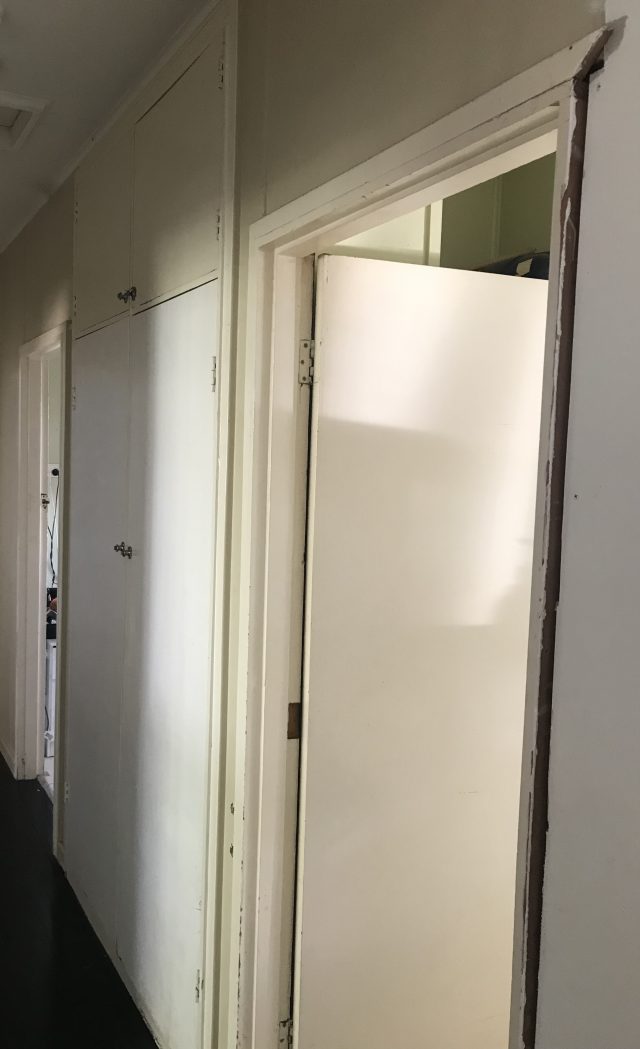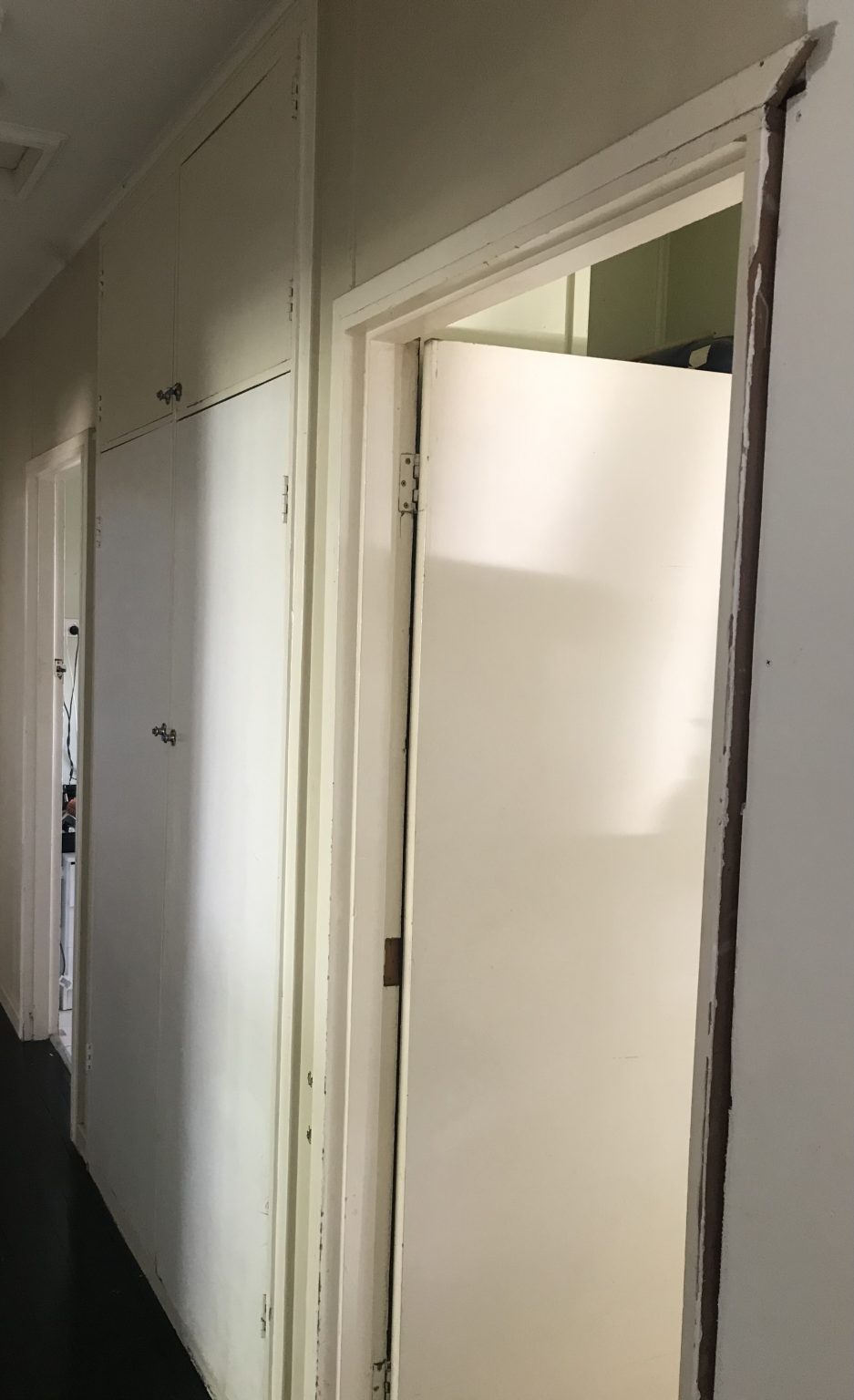 The cramped bathroom and laundry area mostly remained untouched. "It was very old, and there was no storage in either the bathroom or laundry. There was huge scope for the layout to be optimised in what was quite a small space. I could see the potential," Lisa said.
The family began their reno by straightening the internal wall between the two rooms and moving the toilet from its own room within the laundry into the main bathroom. The linen press from the hallway between the two rooms was increased in size and took a new spot in the laundry room. This alteration made the shower size almost double from only 700x700mm to a huge 1250x1500mm.
Renovating both the bathroom and laundry space cost around $33,000. This included new tapware from Highgrove Bathrooms, a basin and bath from Newcastle Renovators Discount Depot, and tiles from Newcastle Tile Company. "Replacing the vanity and mirror cabinets with significantly more storage was an obvious choice too. The biggest bargain was the vintage vanity from Facebook Marketplace for $325!"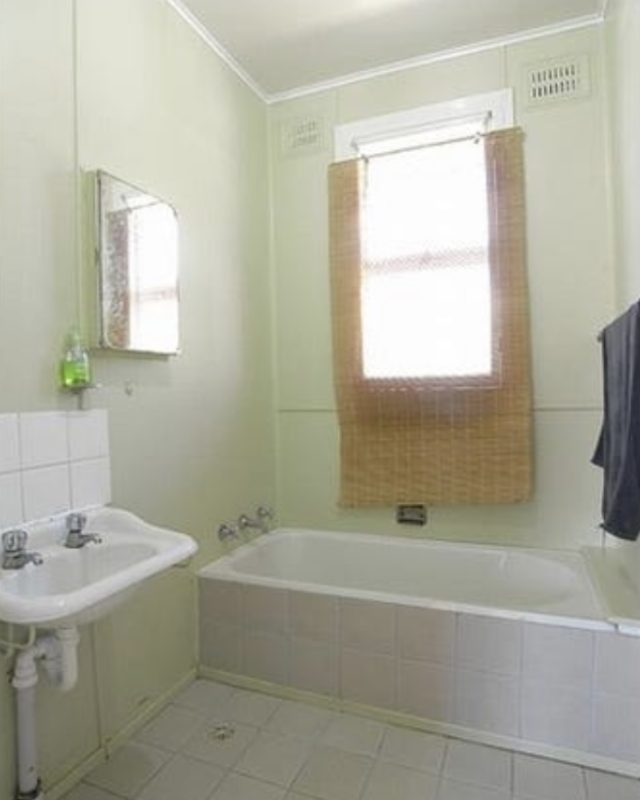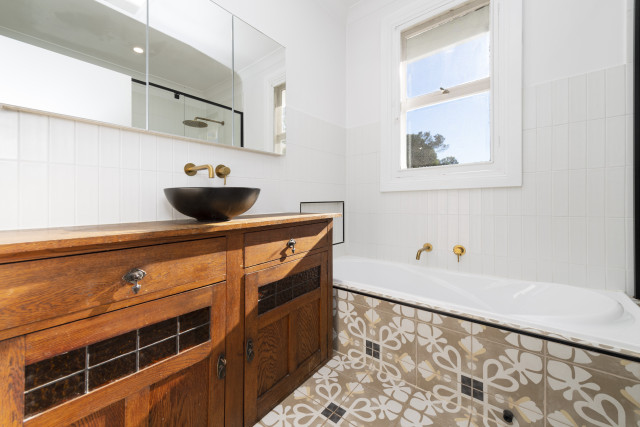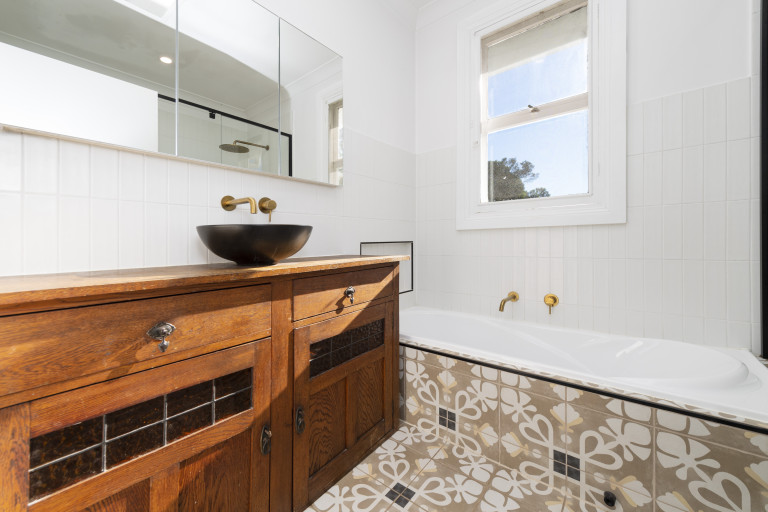 The family lived in this three-bedroom, one-bathroom house for seven years until last year. "It was our first home and my first large-scale, complete renovation. I managed all of the design and sourcing and project managed each stage. We completed it in several stages while we lived in it. Each room was taken back to studs and rebuilt. During that time, we also got married, started two businesses and had our three children."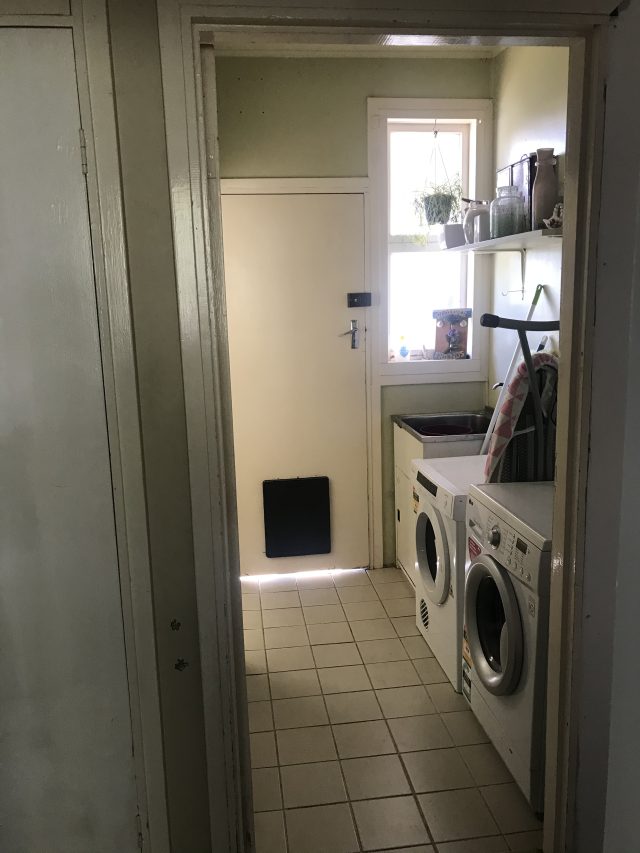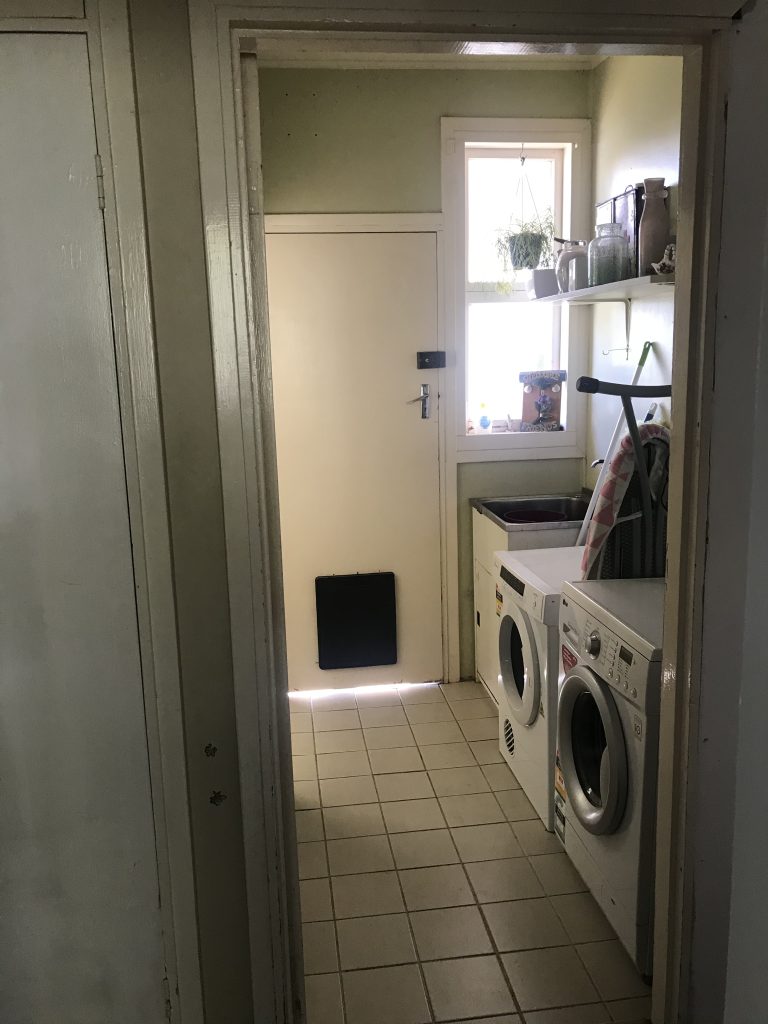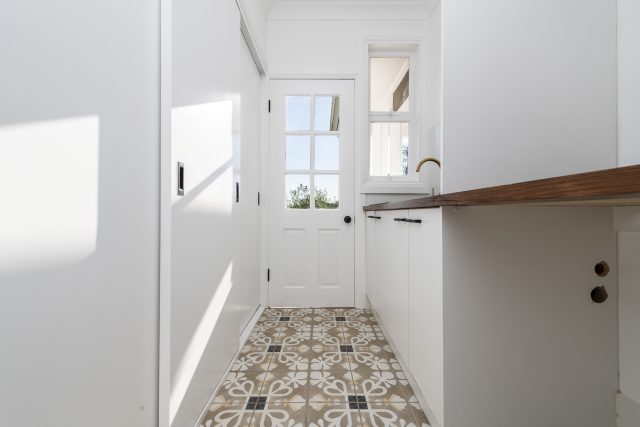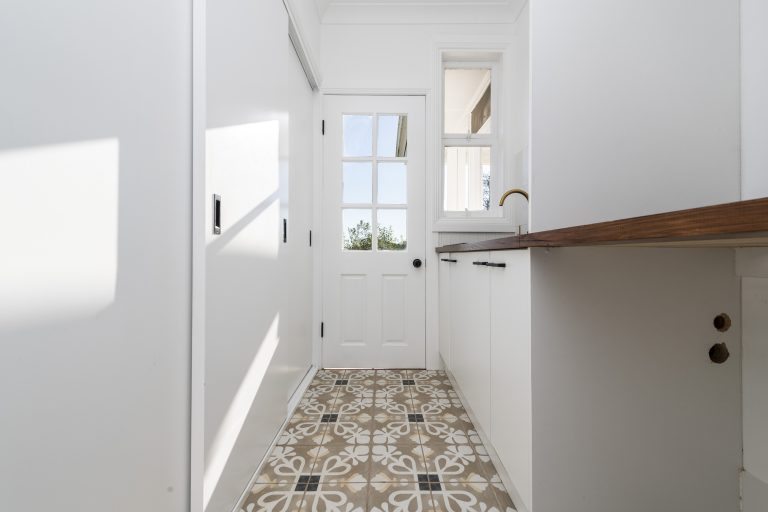 Lisa, who now lives in a farmhouse on the boundary of the Upper Hunter and Liverpool Plains, has her own design studio, OHE Design.
"As my family has grown, I've become more appreciative of quality design – from excellent storage and layout of mud rooms and bathrooms, to well thought out play areas, to a sturdy coffee table used for many purposes."
Just like she's done with her own homes, she now hopes to bring aesthetically pleasing, fun and functional design to other rural living families' homes.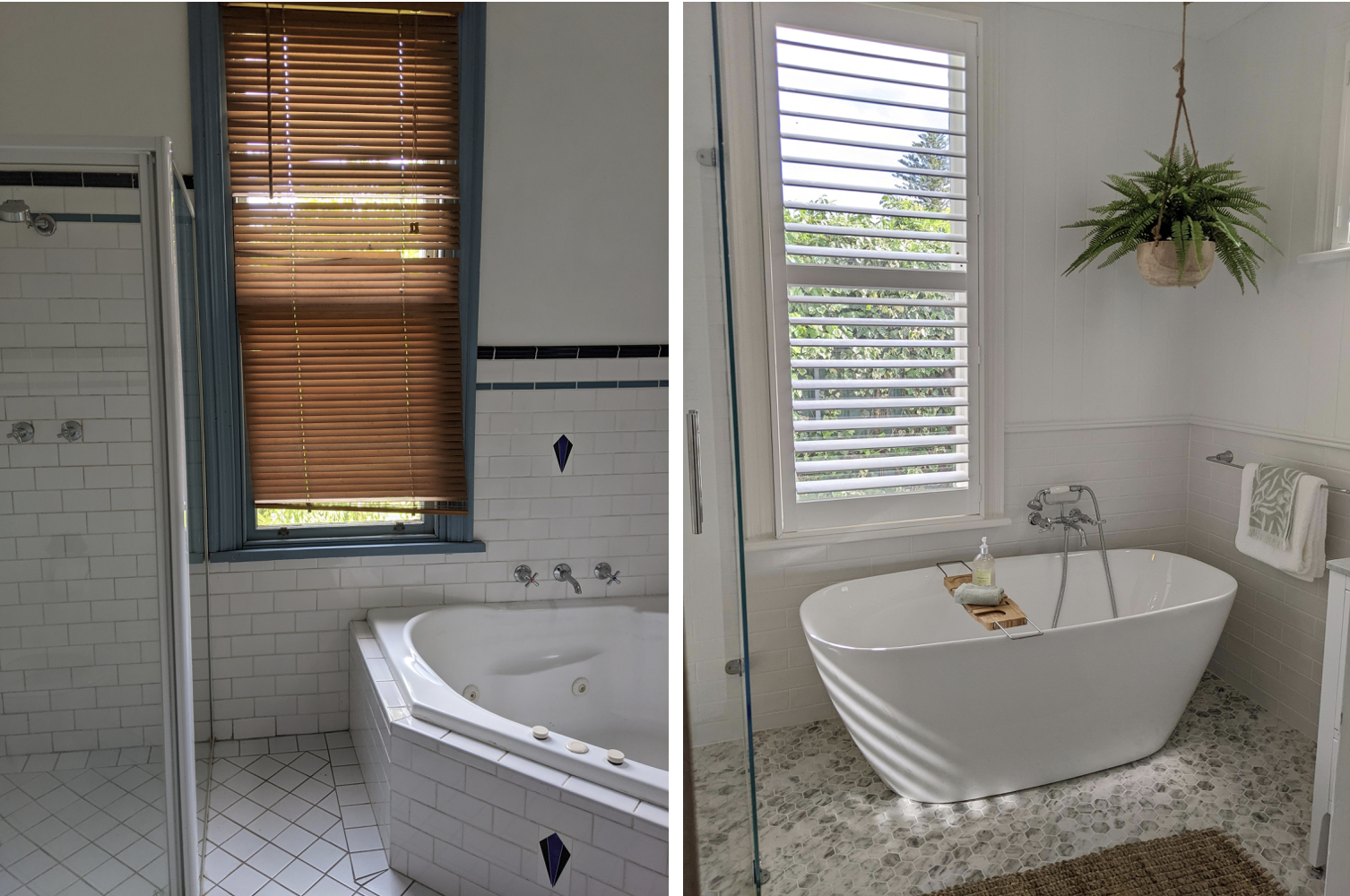 Before & after: Classic, contemporary Adelaide bathroom reno
Located inside a 1912 sandstone villa in Adelaide's Kensington, this bathroom makeover combines classic and contemporary elements that complement the…