There's no denying the appeal of neutral paint colours – simple, stylish and timeless, they also take some time to grow tired of. And while they do have a bit of a reputation for being dull, it needn't be the case says interior design maven, The Block judge and Taubmans brand ambassador Shaynna Blaze. "There are plenty of ways to play with whites, greys, pastels and beiges to bring your home to life without overpowering it," she says.
Avoid the comfort zone
As I wrote recently, the coloured neutral has been having a moment of late and for good reason. Given the tremendous adaptability of neutrals, don't feel as though you must play it safe with your colour choice – virtually any colour can act as a neutral in its diluted form.
"There is a clever new generation of shades which seemingly have a stylish foot in both the neutral and colour camps," says Shaynna who cites Taubmans current colour of the year, Violet Verbena as a great example. "Whether in its quarter, half, or a striking full-strength formulation, this mutable 'chameleon' colour can appear as the palest dove-to-charcoal grey, or with a graduating blue-purple haze to it," says Shaynna.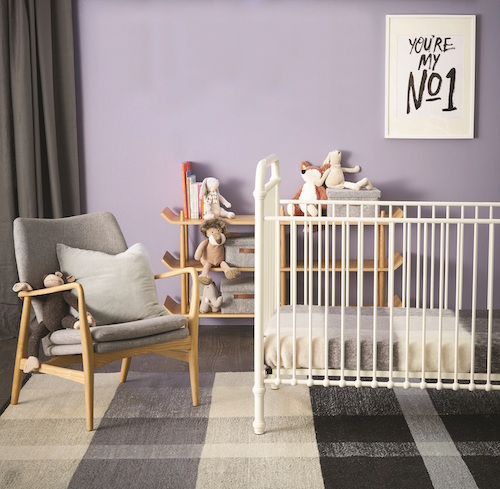 The new beige rules
"The use of beige, all too often accented with deep browns, used to make many interiors look tired. However, teaming beige with soft greys and greenery really brings it to life," says Shaynna who also recommends pairing beige with bolder hues for interest. "Try adding more bold touches of navy and black for a really dramatic take on colour schemes that used to send you to sleep. Some of Taubmans' best beiges are Fossil Find, Taupe Stone, Tenacity and Portland Stone," says Shaynna.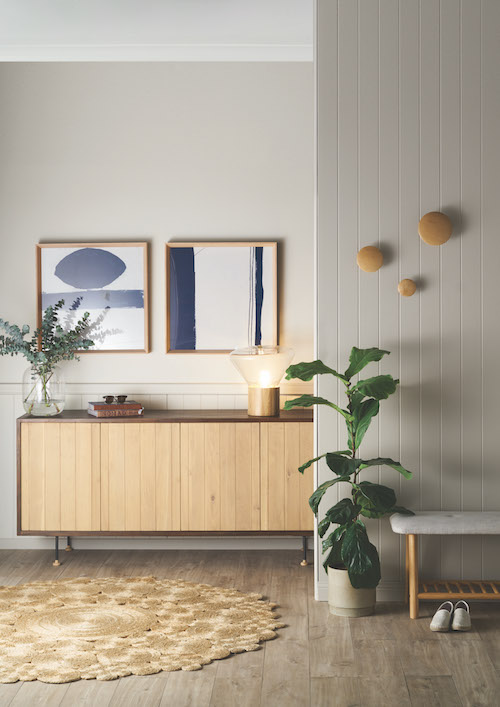 Grey remains
It's been an interiors favourite for years now and Shaynna assures us that grey isn't going anywhere anytime soon. "Grey is a chameleon and will take on aspects of the colours around it, so work with grey as a 'texture' rather than a feature. Select a grey that has a warm undertone, such as Taubmans Stormy Shadow, and then add tones like Whisper White, then layer with oak timbers and softly accented accessories to bring a sense of calm to a room," says Shaynna.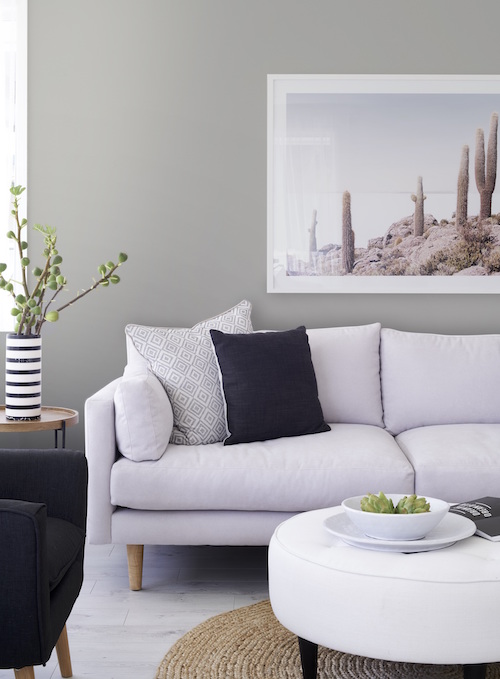 Keep it simple
A fail-safe look, a simple neutral palette will never go out of style but make sure you layer up the space to avoid the boring factor. "Sharp whites and soft greys can be the perfect platform to create a simple yet stylish look. The secret to making this work is layering with marled texture in fabrics, roped patterns and aged grains in light timber," says Shaynna who cites Taubmans Snow Drop, Cotton Sheets, Stormy Shadow and Oyster Bar as some of her favourite neutrals.