Australia's younger homeowners are preparing to end the country's love affair with brick houses, according to new data. The findings of a James Hardie survey of people who have built their home in the past five years, or are currently planning to do so, showed that only one third preferred the traditional brick cladding or veneer facades found in quintessential Aussie properties. Meanwhile 44% preferred to use a mix of cladding types and styles including horizontal, vertical and panel arrangements. This trend points toward a preference for modern design says Cathleya Buchanan, their Australian marketing director.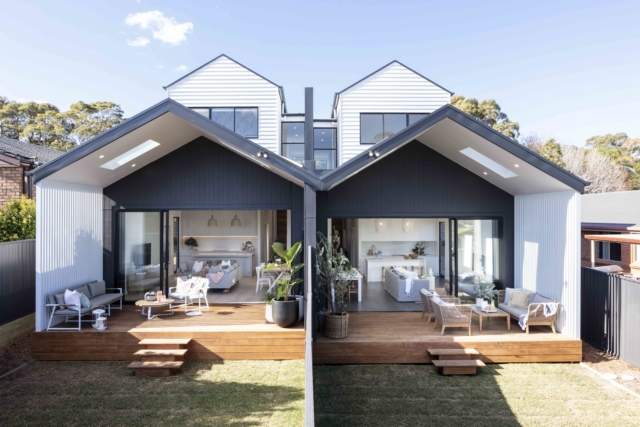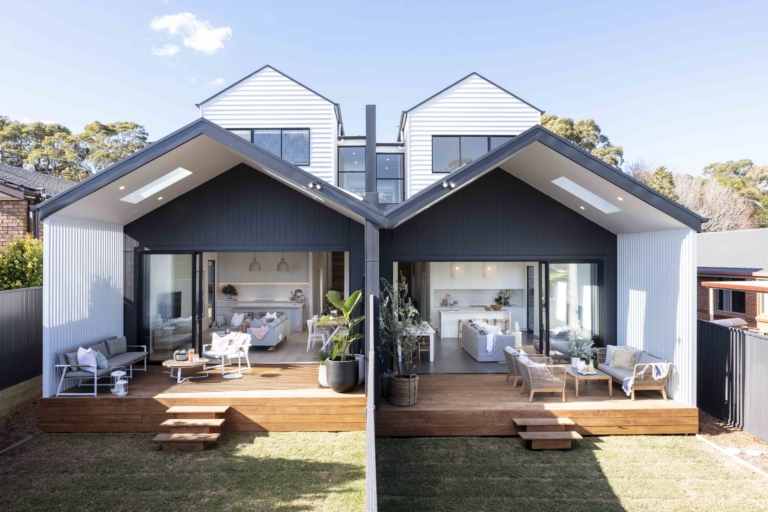 "Our data shows that almost one in three (31%) new builds are being undertaken by people under 30. These younger homeowners are most likely to want a contemporary appearance that mixes a number of building materials and profiles to ensure their home doesn't look dated in the near future."
However, unlike other styles such as Queenslander and Hamptons, this modern movement encompasses a number of looks, explains Cathleya. "We're seeing a leaning to clean, angular lines, monochrome palettes, cantilevered second levels and open plan spaces, while moving away from detailing such as eaves and balustrades. These basic tenants of modern design drive toward new materials like Premium Fibre Cement Cladding, which can be used to create strong, striking shapes. It's also lightweight making it suited to large open plan spaces and second storeys and overhangs."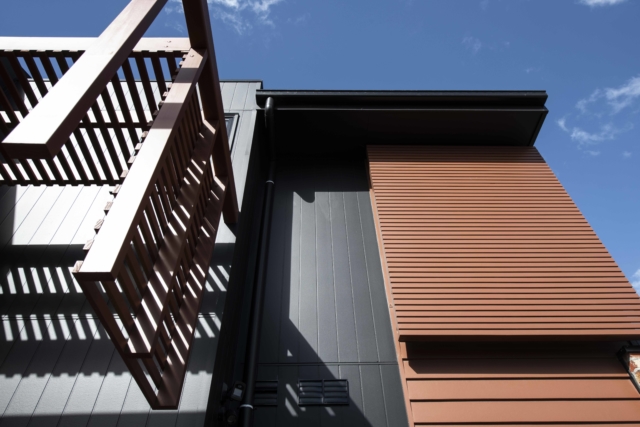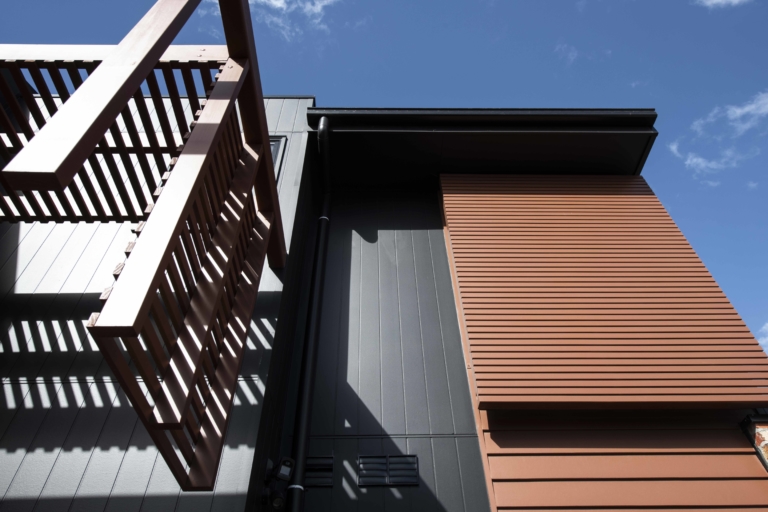 While the market is softening following the 2015 building boom, there are still a large number of new builds compared to historic standards. According to Australian Bureau of Statistics figures there were a record number of homes under construction in NSW in 2018, while Victoria was marginally below its own construction record, so while numbers have and will likely continue to fall, there are still a considerable number of projects being planned or finalised in 2019.
The trend, which will affect approximately one million new build homes is being driven by higher value projects, with more homeowners working with an architect or designer (61%) requesting an individualised modern look, compared to a those using a volume builder (44%).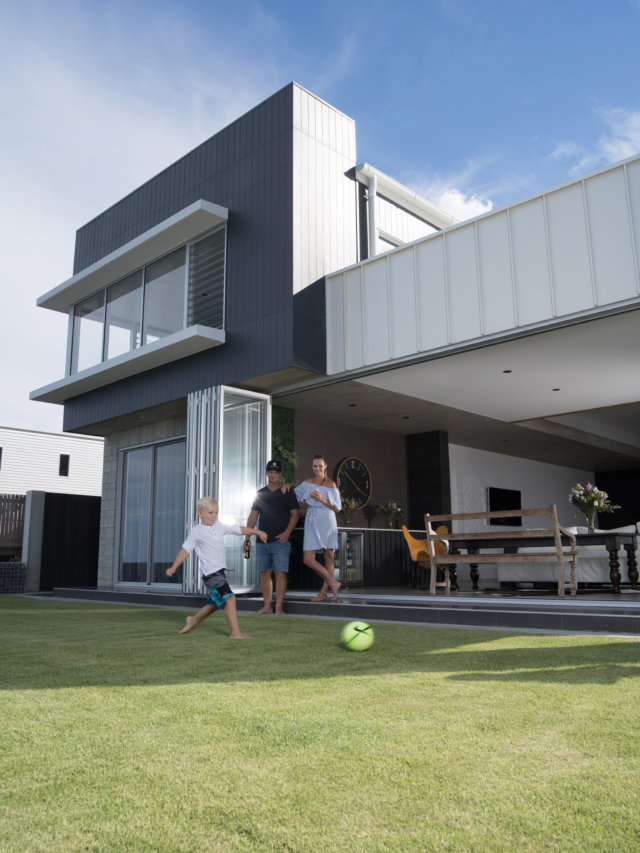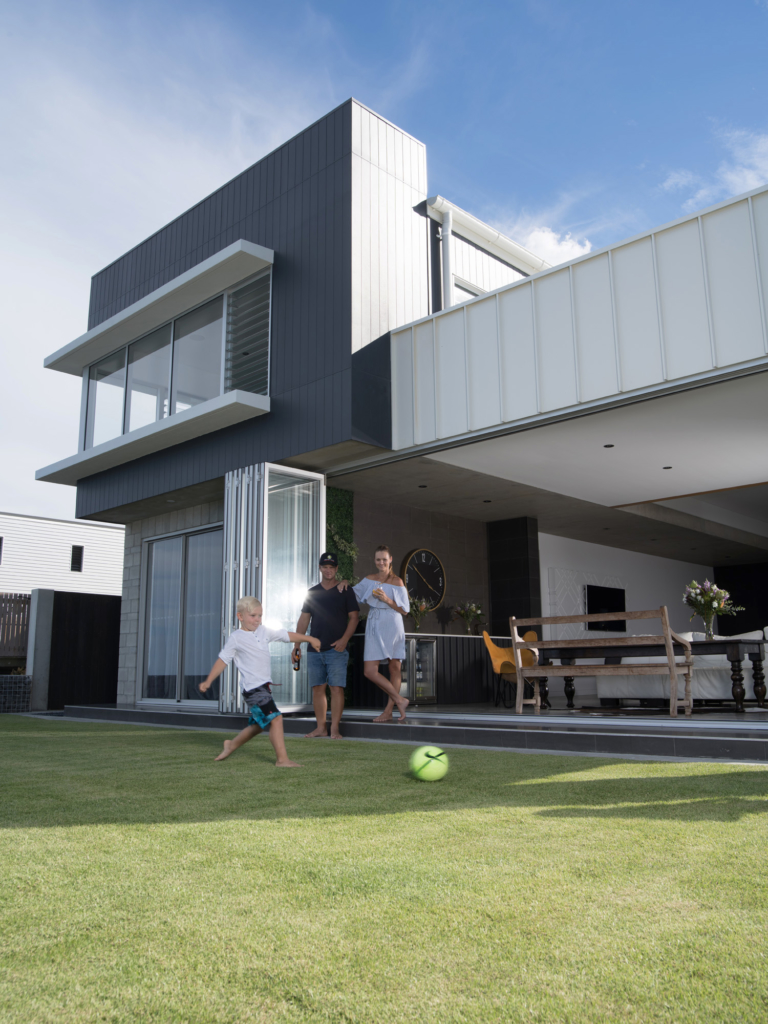 When asked to choose the most important factor of their project, four out of five (80%) prioritised the look of their property over the cost (70%). However, it's important to know how to communicate your aesthetic to your architect or builder.
"We all want a home that reflects our tastes and lifestyles, which is why it's important to know how to communicate what you want, for example our research has shown that what most homeowners call 'modern' is referred to as 'contemporary' by architects and building professionals. It's also important to specify the right materials, with two thirds (65%) of young homeowners citing this as an important part of their project," said Cathleya.
The move away from the brick look is being driven by a preference for building products that help create architectural design motifs, adds Cathleya: "Modern looks require more design variation using modern materials, such as James Hardie's range of Premium Fibre Cement Cladding, including the large panel format of Matrix Cladding, or the vertical lines of Axon Cladding. Combining these and other profiles can deliver striking features like floating walls, overhangs, and protective cantilevers that define a contemporary style."
Considering the longevity of the property when defining your vision is important, adds Cathleya: "We often focus on the finished home, without thinking about its longevity. No one wants to deal with ongoing maintenance, which is where Premium Fibre Cement Cladding adds another benefit as it resists flaking, warping or swelling, as well as fire and damage from termites and moisture.
"What we are seeing in new builds is a new modern tone for the future of the average Australian home both in look, design and quality."
Photographs show a variety of Scyon materials.