It's not my style but there's no denying the timeless popularity of French Provincial furniture and it's certainly a new look for online retailer Milan Direct.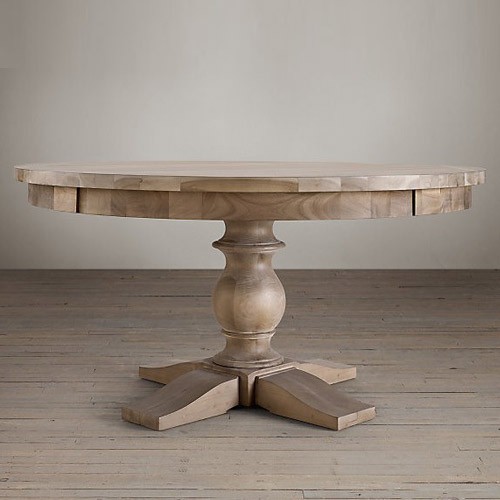 The prices, as you'd expect, are very reasonable. This substantial dining table (above), in real oak veneer, is $699 and sits 6 comfortably. You might even be able to get it in time for Christmas Day entertaining, with the first shipment arriving mid next month.
The Toulouse bedhead, in solid oak and linen, is $399 for queen size.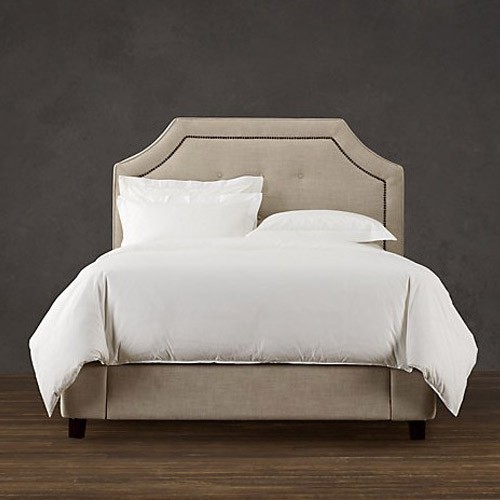 I love an ottoman like this instead of a coffee table. The styling possibilities are endless, you can fit a LOT of coffee table books on them and they're low enough to put your feet up on when nobody's looking. This one's just $299.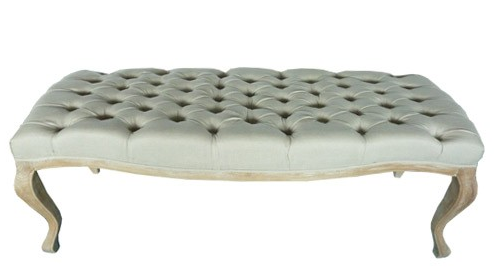 So if classic neutrals are your thing, it might be time to reconsider what you expect from Milan Direct.