With their latest range of microwave ovens including the flatbed microwave with grill and two new stainless steel models, Sharp Australia are bringing greater versatility, convenience and style to Aussie kitchens.
With features that have been developed in the Sharp Test Kitchen like Weight Defrost, and Auto Menus, the multipurpose new range offers something for everyone.
Available in both white and silver, the chic and innovative 850W Midsize Flatbed MWO with Grill supports Sharp's advanced Flatbed Technology. Without the need for a traditional rotating turntable, the Flatbed Technology provides more space for cooking and greater flexibility in the size and shape of cookware. The technology also takes the hard work out of cleaning, only requiring an easy wipe over the interior.
The addition of an 1100W top grill delivers a new level of convenience and gives home cooks the opportunity to create an endless menu of dishes. An integrated alarm set sounding half way through grilling time will remind you to turn over your food for more even cooking results.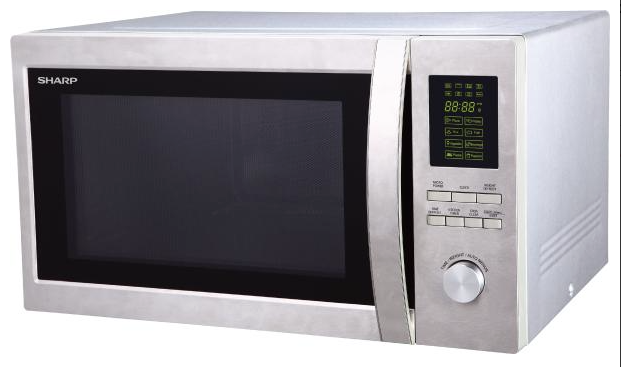 If you are looking for a larger or more family-friendly model, the Midsize and Large Stainless Steel MWOs are your ticket. Featuring 11 power levels and eight Auto Menus, it has never been easier to create a wide variety of delicious meals. The menus, which include options such as rice, fresh vegetables, pasta, fish, and reheat beverage, have been automatically set with a time and power level calculated to cook or reheat the selected food to perfection.
Features such as the Weight Defrost and 2 Stage Cooking Sequence offer busy cooks a new level of convenience. There is no need to stress over frozen meat you forgot to take out of the freezer the night before. The Sharp Test Kitchen has already determined the correct power level and defrosting time required to defrost anything from 100 grams to over 2 kilograms of meat.
For further product information and full specifications visit Sharp Australia's website or contact them on 1300 135 530.