By Cybele Masterman
Nothing sweeps away the cobwebs quite like a good old spring clean. It marks the emergence out of hibernation and prepares for the frivolity of summer. I like to think of it as a deep cleanse that injects life back into the home by clearing away all the gunk that has accumulated while I've been tucked up next to the heater with the windows and doors closed.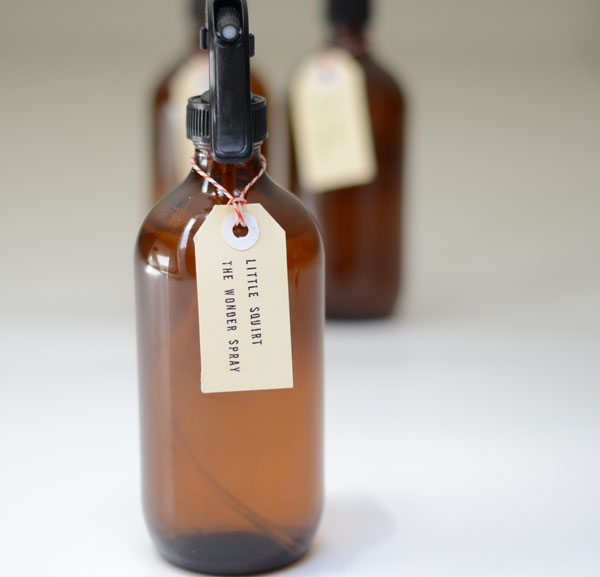 The task is a lot more pleasant with nice smelling, non-toxic cleaning goodies. Fortunately, it's really easy to make your own and they're a lot cheaper too! The trick is to label all the containers with the contents and write the recipe on there too, so they're easier to make next time.
You will need:
Vinegar

Bicarbonate soda

Dishwashing liquid or liquid castile soap

Orange, lemon or tea tree essential oil

Spray bottles

Wide mouth jar

Gloves

Bucket

Cleaning cloths (cotton rags are great as they can be composted at the end)

Scrubbing brush

Broom

Dust pan and brush

Mop

A checklist of rooms and tasks you'd like to tackle

Playlist of the best cleaning music (usually the cheesiest dance tracks!)

Helpers (bribe them if you have to).
The cleaning spray:
Add 3-4 cups of vinegar, 1 cup of water, 1 teaspoon of essential oil and a couple of squirts of dishwashing liquid to a spray bottle and shake gently to combine the ingredients. This can be used to wipe most hard surfaces with a cloth, however vinegar is not recommended on marble.
Creme cleanser
In a wide mouth jar, mix 1 cup bicarbonate soda with half a cup of dishwashing liquid or liquid Castile soap and a teaspoon of essential oil and mix into a paste. Use this mild abrasive on hard surfaces by wiping on with a cloth or appropriate scourer, squirting with the cleaning spray (see above) or water, and scrubbing to your heart's content.
Floor cleaner
Pour 1 cup of the cleaning spray mix (above) into 4 litres of water, this is usually half a bucket. For the kitchen floors, I add an extra squirt of dish washing liquid and an extra couple of drops of essential oil for the bathroom floor.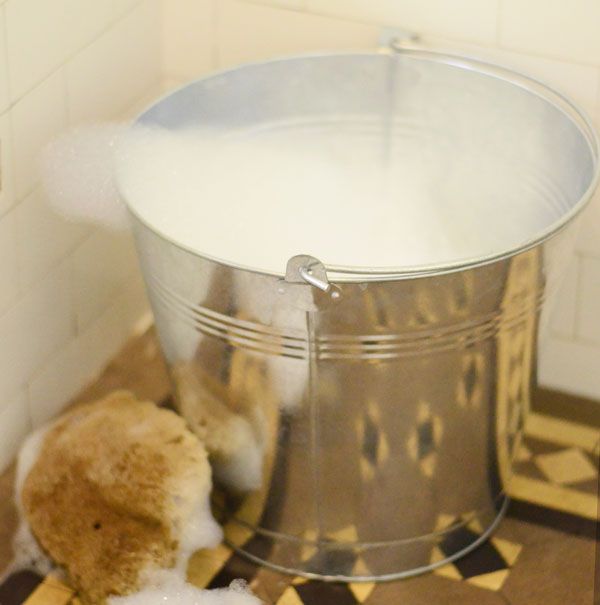 The most important part
Kick back and enjoy your home!
Cybele Masterman is a former journalist who can usually be found at Blah Blah Magazine, testing concoctions, tinkering in her shed or on adventures to uncover a beautiful life in the simple and the unexpected without costing the earth.
Jen Bishop is currently on honeymoon in Tokyo, Venice and the UK, and has opened up the blog to a series of fabulous guest posters to share their interiors-related expertise in her absence. She hopes you'll enjoy them and look out for the odd honeymoon post from overseas! The new Mrs Francis (who will still be known as Bishop for work purposes) will be back at her desk on 11 November.