France has to have one of the best cuisines in the world: crispy baguettes, gooey cheese… ah, it's getting me hungry just thinking about it! So the idea that you can now easily make some of these culinary delights without leaving your home, let alone the country, is pretty exciting news.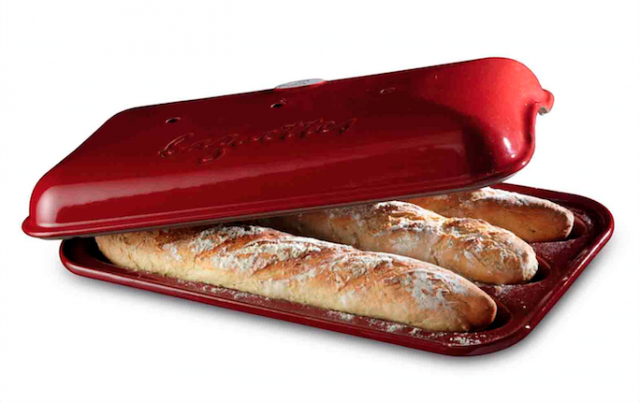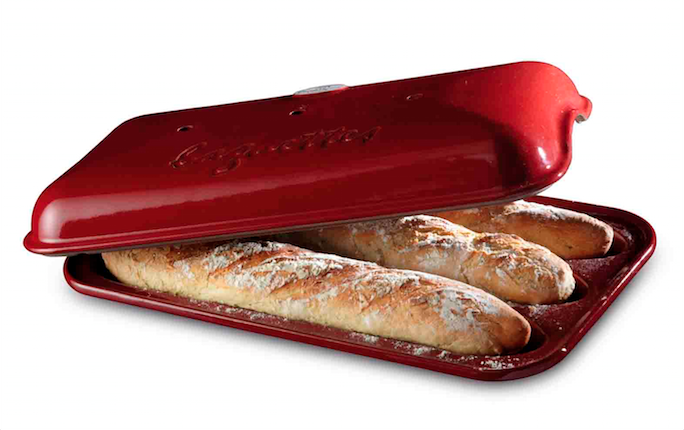 Introducing the Baguette Mould, designed by legendary French ceramicist, Emile Henry. Part of the just launched Spring/Summer range for Australia, the Baguette Mould creates the perfect light French baguette with a thin crispy crust. All you have to do is place the dough in the grooves on the base, cover with the lid and hey presto, you've created three baguettes!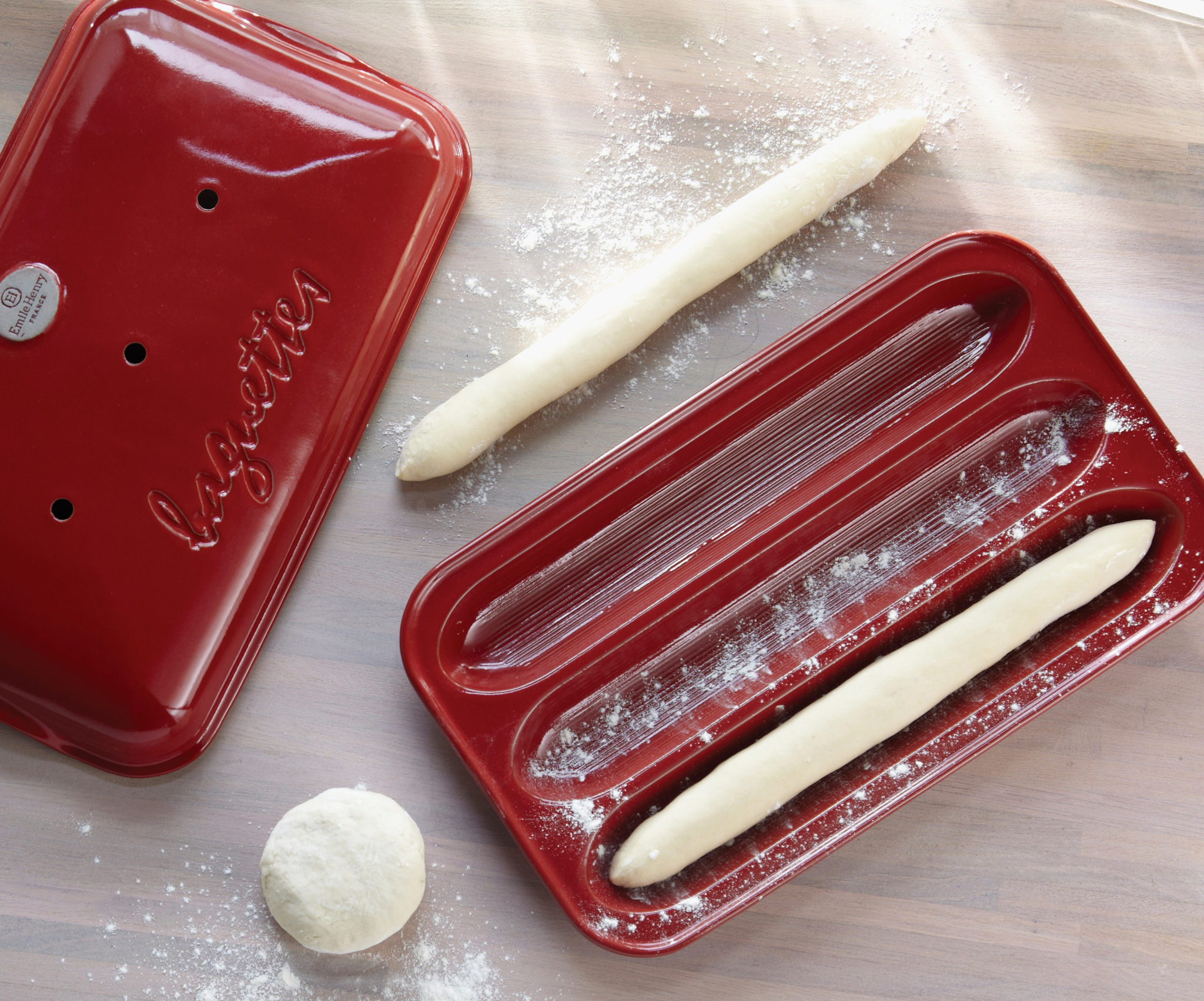 Allowing the exact amount of humidity in, it's all about the crust! Furthermore, the bread won't stick and the mould can be washed in the dishwasher. There is also a round Bread Cloche that uses the same process to produce beautifully firm, light loaves with a crunchy, thick crust.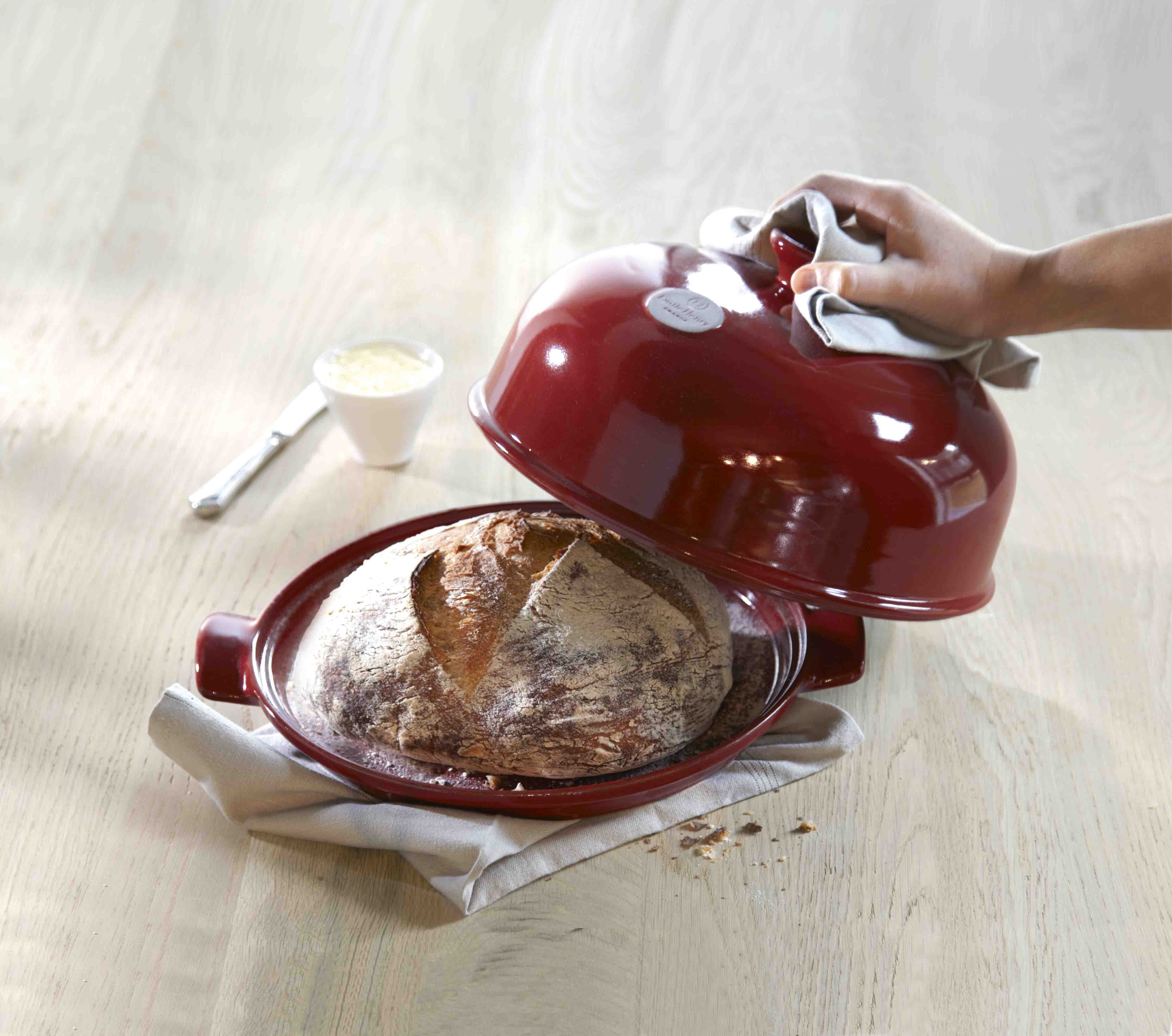 But that's not all for this 165-year-old ceramic bakeware brand, they've also got a clever new addition, the One Minute Egg. A dual purpose ceramic design, one way it's an egg cup, and when flipped, it creates baked eggs. This can be used either in the microwave, where the egg cooks in just one minute, or in the oven, where it will take about nine.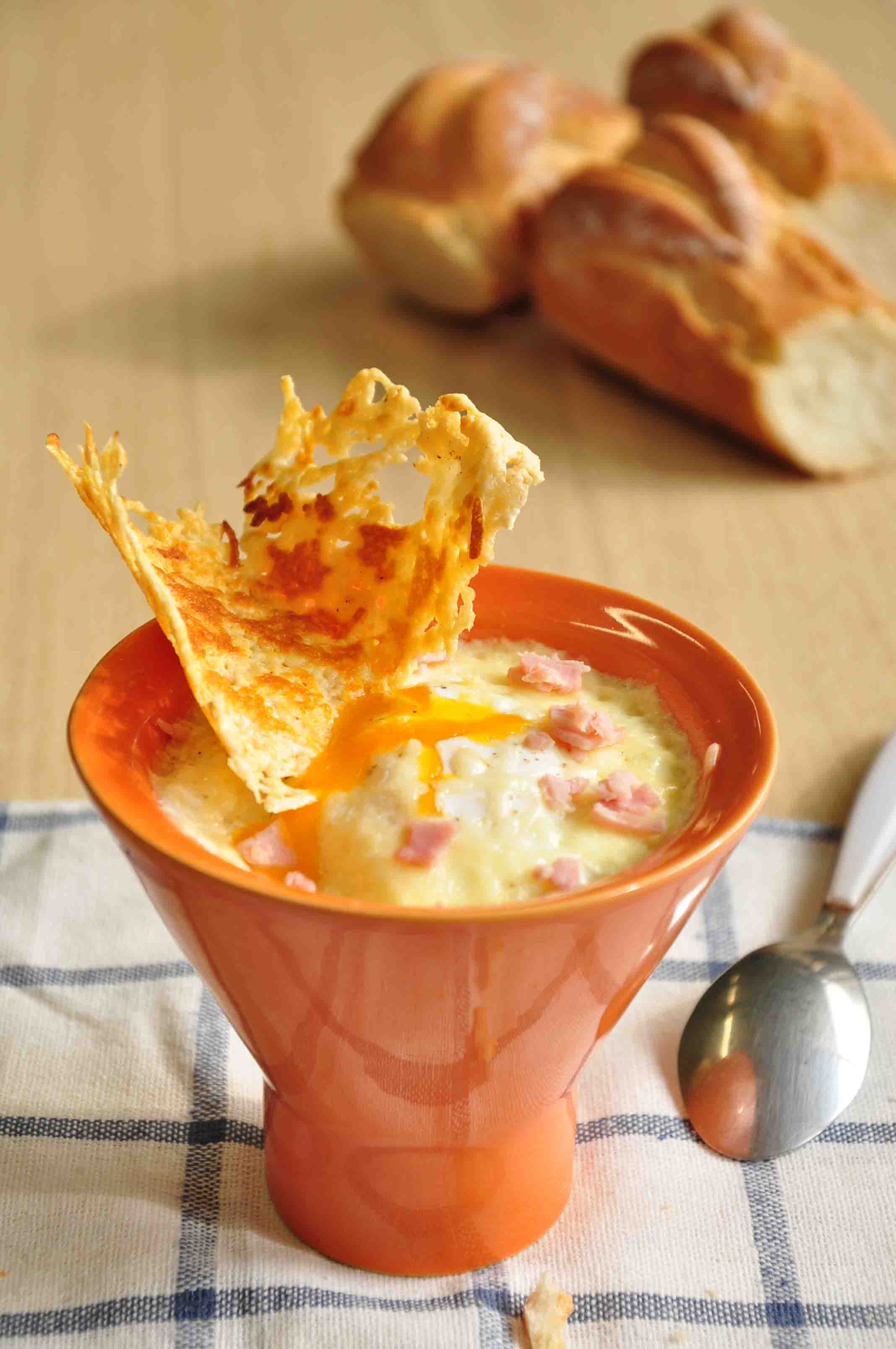 For those who like the more rustic look for their baking, there are also the new straight-sided deeper bakers in the earthy shades of Poivre, Muscade, Nougat plus the rich hue of Grenade. Coming in oval, rectangular and square baking dishes — plus pie dishes — they can be taken straight from the oven to the table and come in enough sizes to suit every household. Manufactured in Burgundy using skills handed down from generation to generation, only natural products are used in the process and many of the production techniques are still carried out by hand.
Emile Henry's ceramic bakeware is guaranteed to last 10 years and is available nationally from David Jones and leading kitchenware retailers. Call distributor DKSH on 02 9425 5000 for details of local stockists.