The latest offering by furniture, lighting and object studio Luxxbox, is as deceiving as it is beautiful. Entitled the Pillow Collection, what initially looks like a soft upholstered seat is really a heavy-duty moulded low profile chair, stool, or high chair.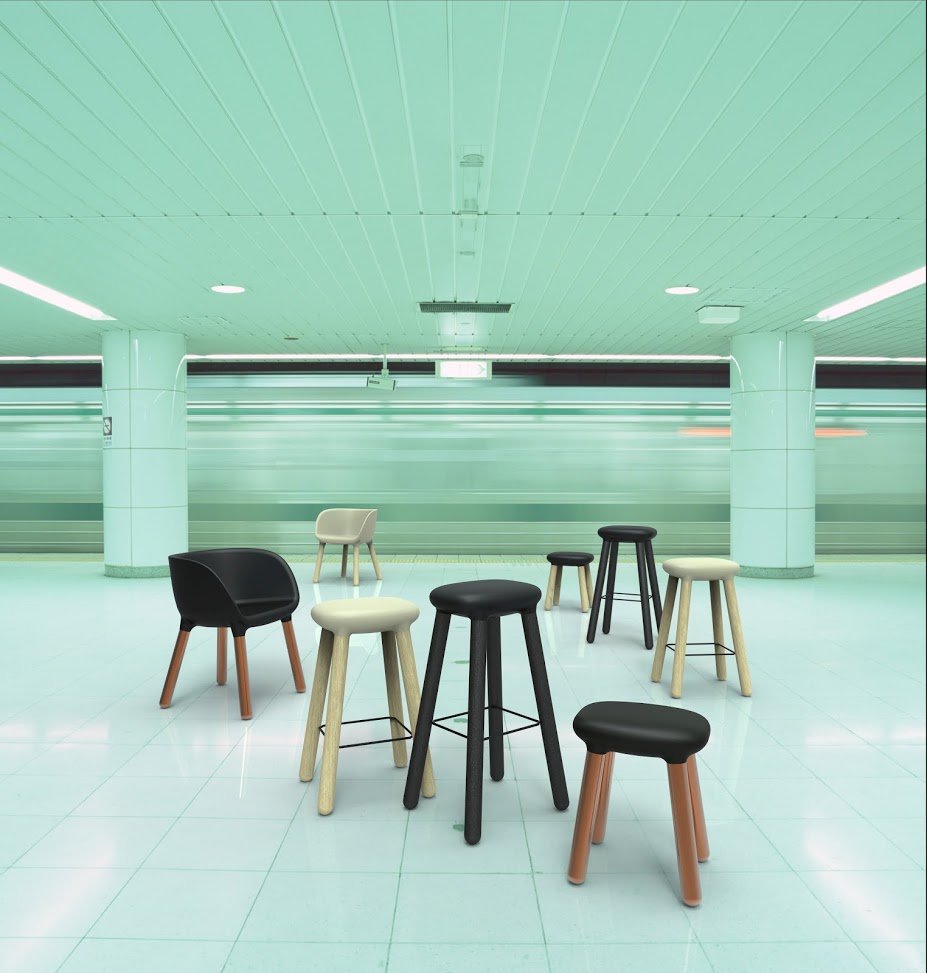 The beauty of this seemingly delicate design is the juxtaposition of several high performing materials, with the leg variations including natural or black stained American Oak or the impressive copper legs. It's this versatility within the range and countless color configurations which allow it to extend to indoor and outdoor applications both in residential and commercial settings.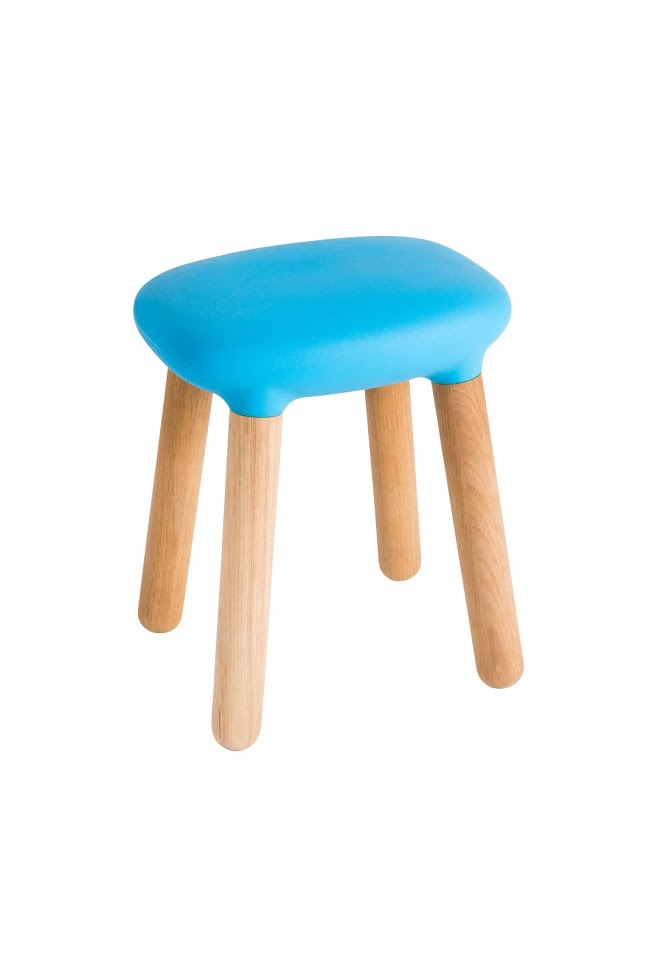 The brainchild of Luxxbox founder and creative director Jason Bird, who is based in Melbourne, the designs are an idea he had been toying with for quite some time: "I've been playing with the idea of this design for nearly 10 years – the key design elements of the collection, the soft-look top, the integration between this and the timber legs and the sleek chair profiles. It has taken this long for design technology and production techniques to develop to a point where we could achieve the fantastic juxtaposition between a moulded top and timber legs."
Prices start at $227, available through Luxxbox.